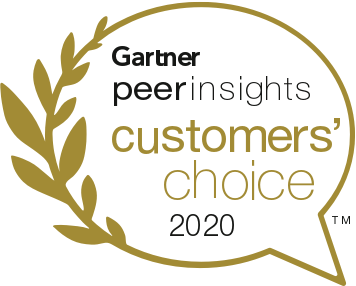 The Gartner Peer Insights 'Voice of the Customer': Analytics and Business Intelligence Platforms report is now live! We are thrilled to announce ThoughtSpot has been awarded the Customers' Choice distinction.
Our customers are the heart and soul of ThoughtSpot. Being recognized in this way is only possible because of the incredible partnership we have with our customers and for this, we are forever grateful.
Peer Insights is Gartner's platform for ratings and reviews of enterprise analytics and BI technology solutions. What makes this such a useful resource is the source of these reviews -- reviews are submitted by end-user professionals for end-user professionals. In the past year alone, users have published nearly 2500 reviews across approximately 70 vendors in the Analytics and Business Intelligence category, providing insight into everything from customer service to scale to specific vertical use cases and applications.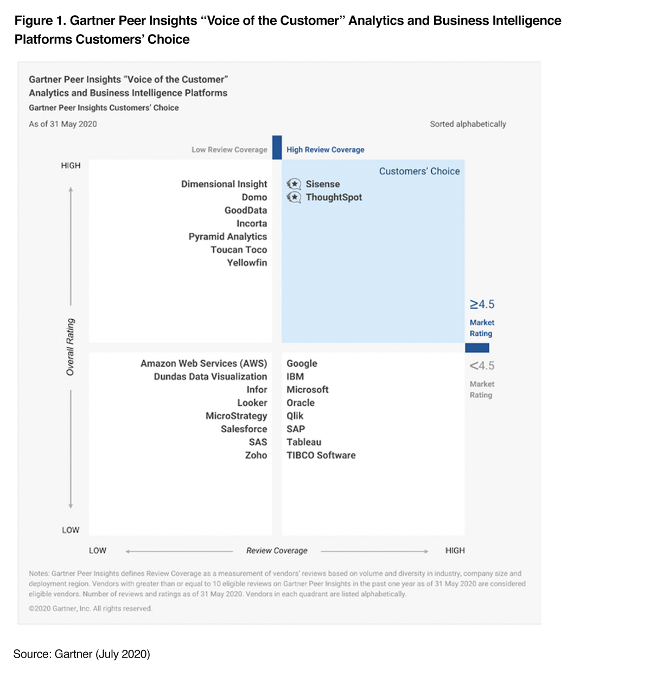 In a market as complex and critical as analytics, pairing the right technology with the right use can be the difference between a company thriving and failing. That's why the real, honest reviews from actual users on Peer Insights are such a critical component for anyone evaluating a new technology.
One use case that we're seeing time and time again is the need to bring analytics to more business users. As we all know, analytics are no longer owned solely by Business Intelligence teams. As data continues to grow exponentially and businesses strive to be more data-driven, the demand on BI teams to tackle such an important issue has only increased. As a result, companies are putting analytics in the hands of their frontline workers, empowering them to find their own insights and make their own decisions. Now, we see everyone from merchandisers to marketers to procurement managers and beyond using ThoughtSpot for customer analytics to answer their own questions and to make smarter, data-driven business decisions.
For our customers navigating the current crises, it's clear the importance of analytics has only grown. We spoke with leaders and business users across a variety of industries, some working from home, others in essential on-site roles, and found one common theme: amid volatility, seamless access to data and speed to insights has made a world of difference in managing ever-evolving business needs.
From analysts to frontline employees, from healthcare to financial services, in times of stability and in times of uncertainty, we are grateful for the inspiring community that makes up our ThoughtSpot customers. It's only with your partnership, insights, and commitment to innovation that we're able to make a small dent in the world around us.
Thank you. Your voices are the driving force behind everything we do.