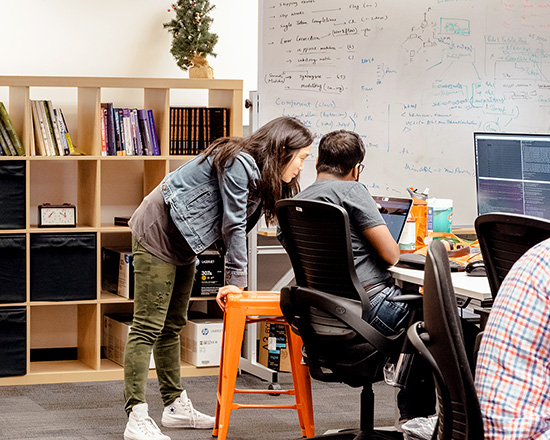 Join our team.
Looking to join one of the fastest growing global technology companies? You've found it!
Simon Sui
Software Engineer
SUPERPOWERS:
Distributed systems, machine learning, high-performance computing
KRYTONITE:
My work is to convert water into code. I drink a lot of water everyday.
"As a recent PhD graduate, I've only worked at ThoughtSpot for 5 months, but I've already started to build complex systems and write functionality by myself. That's pretty cool."
Andrea Antonissen
Sales Development Representative
SUPERPOWERS:
Enthusiastic, Conversational, and Persuasive.
KRYTONITE:
Coffee
"I love the team. Everyone is supportive and helpful.

…Oh, and I also love food truck days."
Maneesh Apte
MTS
SUPERPOWERS:
Machine learning, efficient algorithm design, user-first engineering, eating spicy foods
KRYTONITE:
Ketchup
"It's pretty clear to me that Thoughtspot has hit the sweet spot between having incredibly smart, interesting people and having people who are down-to-earth and are always willing to facilitate each other's learning."
Get your dream job today.