What if your procurement team could get a 360 view across all dimensions of a supplier's performance?
With ThoughtSpot, procurement professionals can better manage their suppliers in order to lower costs, reduce supplier and location concentration risk, receive deliveries in a more timely manner, and improve quality - in seconds.
Example Search #1: Total Spend by Product Group and Supplier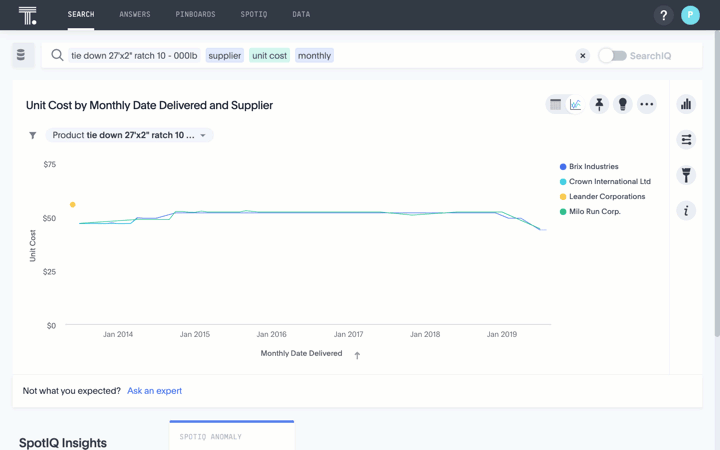 Example Search #2: Unit Cost by Monthly Date Delivered and Supplier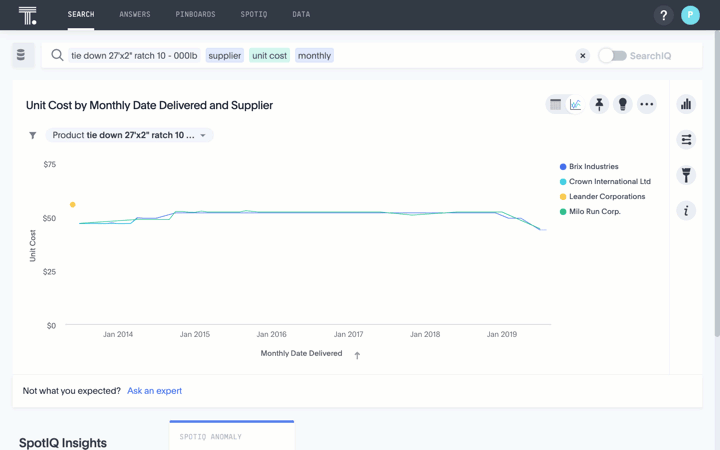 Example Search #3: SpotIQ insights on Total Spend by Product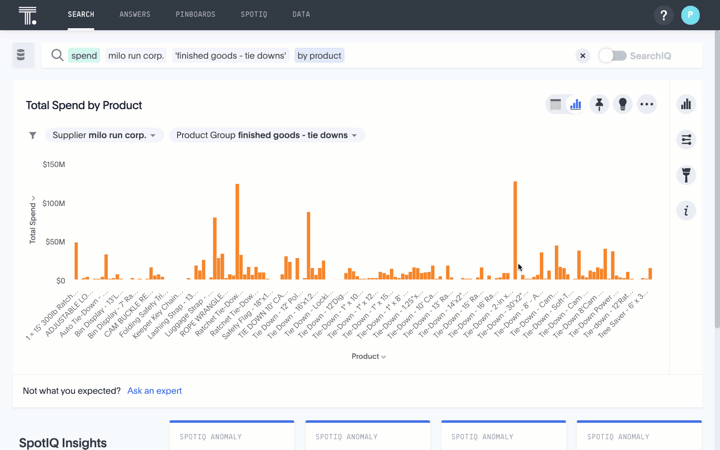 "ThoughtSpot is helping us make a major financial impact thanks to the insights we're getting on productivity improvements, license savings, and better purchasing decisions."
FORTUNE 500 AUTOMOTIVE COMPANY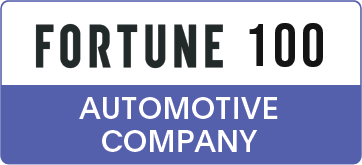 ThoughtSpot for Supplier 360
Procurement professionals from the world's leading brands use ThoughtSpot to uncover insights around cost, risk, timeliness, and quality, measure supplier performance, and better manage supplier relationships.
SpotIQ: AI-Driven Analytics (2nd Edition)
Learn about the technology behind SpotIQ and how it automatically spots hidden trends and patterns in data, learns what's most important based on usage behavior, and delivers trusted and personalized insights.
Relational Search: A New Paradigm for Data Analytics (2nd Edition)
What is search-driven analytics? Check out this overview of how it all works and see what ThoughtSpot can do for you.
Insights at the speed of thought.