What if your engineers could
instantly spot bottlenecks?
With ThoughtSpot, anyone can search to analyze billions of rows of data from any source - from distributor sales, to delivery estimates, inventory levels, even machine data - in seconds.
Example Search #1: Unit Cost by Order Date and Supplier
Example Search #2: SpotIQ Spend Analysis
Example Search #3: Total Spend by Supplier and Product Group
"With ThoughtSpot, we've removed our reporting backlog and we're back to the challenging work we love."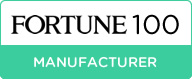 Managing Operations with Search-Driven Analytics
Learn how this Fortune 500 Manufacturer is using search-driven analytics to streamline operations, and already driven a 10% reduction in costs.
SpotIQ: AI-Driven Analytics (2nd Edition)
Learn about the technology behind SpotIQ and how it automatically spots hidden trends and patterns in data, learns what's most important based on usage behavior, and delivers trusted and personalized insights.
Relational Search: A New Paradigm for Data Analytics (2nd Edition)
What is search-driven analytics? Check out this overview of how it all works and see what ThoughtSpot can do for you.
The best companies
use ThoughtSpot
Insights at the speed of thought.