Over the past six years, we have been busy building an incredible foundation for ThoughtSpot - an analytics product built from the ground up like no other, the world's top enterprises as customers, over $300M in funding, and an A+ team with a strong culture of selfless excellence.
We are now entering the next big phase of growth on our journey to become a global leader in the data and analytics industry. To lead the charge through this next phase, I am excited to welcome my friend Sudheesh Nair as our new CEO starting tomorrow. Sudheesh is a massive addition to our leadership team and I am thrilled to partner with him to take ThoughtSpot to the next orbit. Below is a slightly edited email I sent to the ThoughtSpot team today. Come join us, as we continue on this amazing journey to deliver "human-scale" analytics!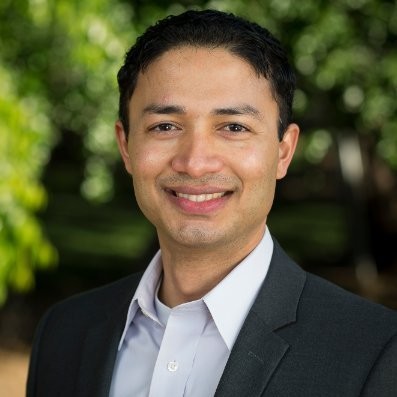 ----------------------
Today is a very special day in the life of our company. I'm excited to start the next phase of company building and welcome my friend and former colleague from Nutanix, Sudheesh Nair, as our new CEO (BOOM!). Sudheesh will be starting in this role tomorrow and I will be assuming the role of Executive Chairman - it's an operating role, I'm not retiring :) - more on than later.
Until today, Sudheesh was President at Nutanix, where he built and led the sales organization from zero to over a billion dollars in revenue (yes, that's a billion with a B in revenue, not valuation) and ~$10B in market cap. Sudheesh's addition to our leadership team will put us on extremely strong footing to build ThoughtSpot into a market leader in the industry. Sudheesh and I worked closely together at Nutanix in the early days and I'm thrilled to partner with him once again to build something very special.
I first met Sudheesh in 2010 to get his feedback on what we were building at Nutanix (we didn't have a product ready yet). From that very first meeting, I was blown away by Sudheesh's authenticity, intelligence and clarity of thought. After much convincing, Sudheesh joined Nutanix as employee number 16, six months before we launched the product. Sudheesh and I worked closely on our product positioning, pitch, marketing, and lead generation, given I was running marketing at Nutanix at the time. We pre-tested our message, built our first set of slides and other marketing collateral, briefed analysts, and launched the product. As they say, the rest is history. Nutanix now has ~4000 employees, sells in over 100 countries and has redefined the enterprise IT industry in more ways than one. Success has many fathers (and failure has none!) but no one would disagree that Sudheesh played a pivotal role in Nutanix's growth.
While I have seen Sudheesh excel as a business leader, I have also gotten to know him personally. He's one of the most well read and intellectually curious people I know, with  an insatiable appetite to learn new concepts ranging from sales and marketing to human emotion and behavior. He is an amazing people leader, an incredibly motivational speaker (I'm not looking forward to following him as a speaker!), and brings the kind of energy every team thrives on. He blogs frequently on LinkedIn and has over 10K followers on Twitter (be ready for some social media tips soon!). He's also a smart investor - he invested in ThoughtSpot's seed round when we started the company :).
All that said, the one thing people really know him for is velocity - he built Nutanix's revenue engine like a top gamer would play Need for Speed; driving faster than anyone thought possible while  never losing balance. It's this combination that's helped Sudheesh consistently beat the competition, even competition with much deeper pockets, much larger sales teams, and much more established brands.
At ThoughtSpot, we have a visionary and transformational product in a massive $200B+ market, an amazing culture built on selfless excellence, and an enviable set of Fortune 500 customers - including three of the Fortune 5 and thirteen of the Fortune 100. We now count one of the top five largest companies in technology, telecommunications, oil & gas, retail, and financial services among our customers. And we have raised over $300M in funding to fuel our growth over the next few years. I am thrilled to have a growth leader like Sudheesh lead the company through our next phase.
So what about me? I remain committed full-time to ThoughtSpot and its people. For those of you that know me, I get my energy from spending time on the product. Working with our engineering, UX, and PM teams gives me joy and gets my creative juices flowing. Sudheesh's arrival will allow me to spend a lot more time on the product than I've been able to do over the last several years and maximize my impact on the company. With Sudheesh as CEO, I will be assuming the role of Executive Chairman. It will be a full-time role with responsibility for all of our product/technology functions (design, engineering, product management). Sudheesh and I will work together as business partners, along with the co-founders, the leadership team, and with each one of you, to build ThoughtSpot into the leader in the industry.
When I first approached Sudheesh a few months ago about the possibility of him joining ThoughtSpot, I saw this as a unique opportunity to create a win-win-win scenario with someone I have known for a long time and have tremendous respect for. It doesn't get any better than this:
The company gets a world-class growth leader in Sudheesh.

Sudheesh gets a platform for career growth at a company that's a leading innovator in one of the largest market in enterprise tech. Knowing him professionally and personally, if there's one person I could choose to hand over our platform to with 120% trust in his professional abilities and personal values, it is him.

I get to spend more of my time on product to maximize my impact on the company. I'm always here to help in whatever the team needs as your chief coffeemaker and helper, but product will become my #1 priority.
I know I've said a lot of great things above but you will find that in reality, it's going to be even better than what I could express in words.
Ajeet