Every organization knows using data effectively is essential to thriving in today's digital world. By the same token, however, employees are drowning in a sea of data. Even technical experts are unable to keep up with the data deluge.
Making the most of this data requires a new approach, one where humans and machines work hand in hand to find the insights that make the difference. The rise of augmented analytics can help you do just that. With augmented analytics, you can take your business intelligence (BI) capabilities to a new level. 
Augmented analytics aren't just for the data elite. It can - and should - be applied to many different use cases in many different industries. Here are some examples.
1. Retail
In retail, understanding your customer's wants and needs, and then pivoting quickly to make sure you can meet these, is essential to success. Augmented analytics can be used in retail to help store managers understand customer behavior and preferences, optimize marketing campaigns, and improve inventory management. This means improved customer satisfaction, increased brand loyalty, and at the end of the day, more money in the cash register.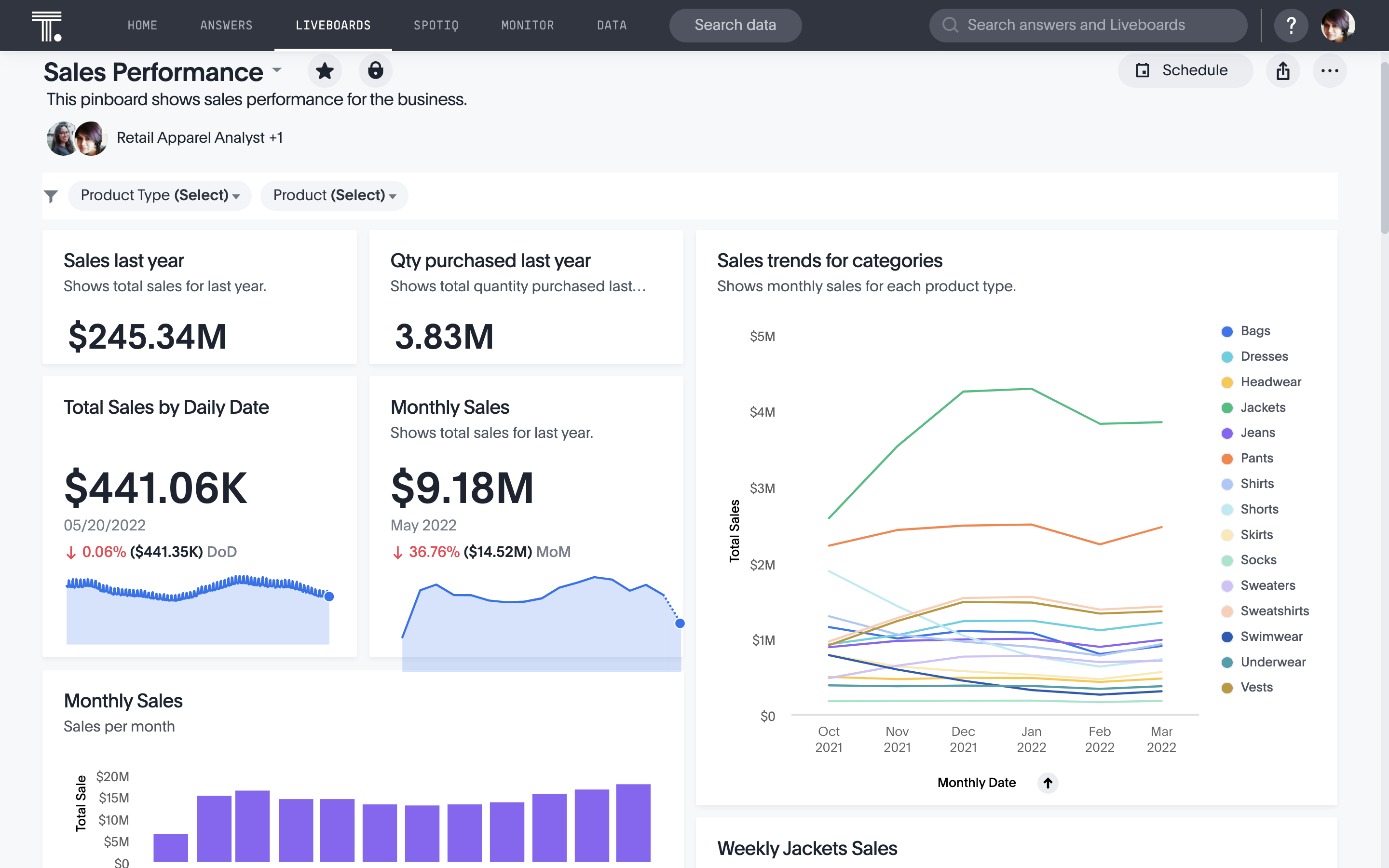 2. Manufacturing
It's no secret that manufacturing success today depends on a robust supply chain. These supply chains have been disrupted heavily by the pandemic, inflation, and geopolitical concerns. Augmented analytics can improve the value of supply chain analytics tremendously, and help manufacturers improve quality control, predict maintenance needs, optimize production schedules, and increase margins.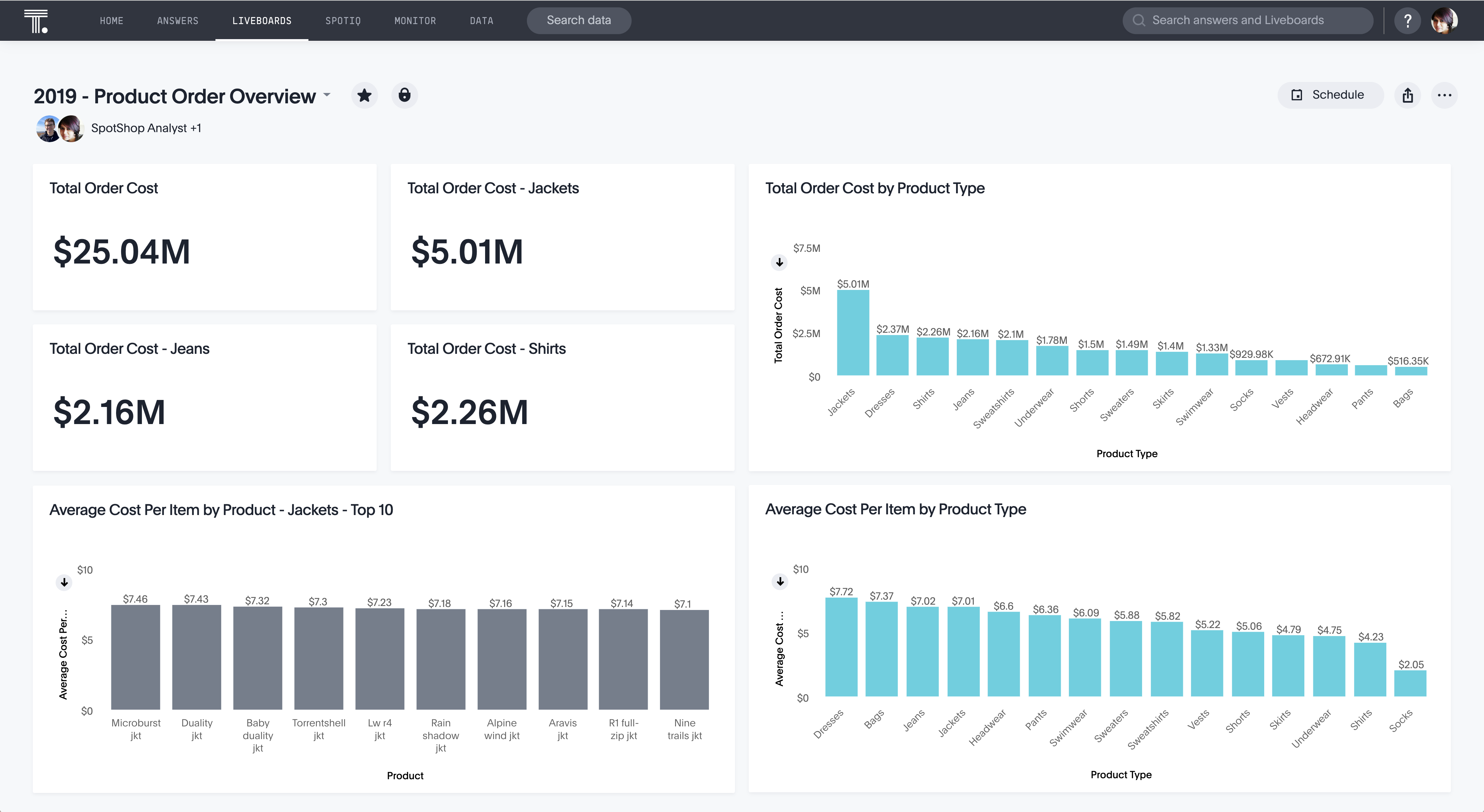 3. Banking and financial services
Banking and financial services are made up of data - and lots of it. From proprietary data to market data, organizations can benefit heavily by taking a different approach to analytics. Augmented analytics are particularly useful to help with fraud detection, customer segmentation, and risk management.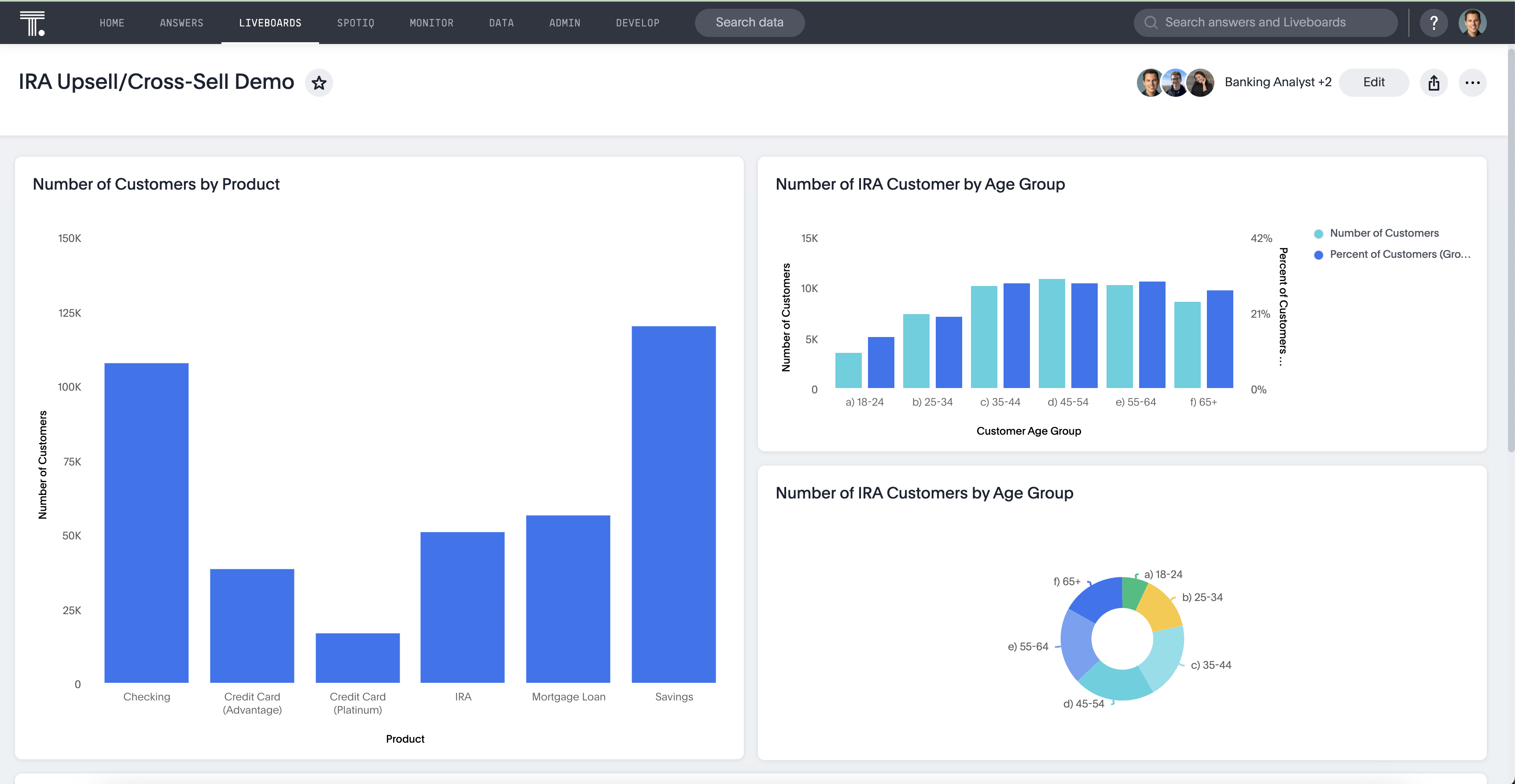 4. Healthcare
With the rise of electronic medical records, healthcare has become more data-driven than ever before. Yet for many healthcare professionals, this data can be laborious to investigate - and in health care, time literally saves lives. Augmented analytics can help healthcare organizations improve patient care, predict disease outbreaks, and optimize clinical trials, helping both their patients and their own financial solvency.
5. Telecommunications
As the world embraces 5G, the telecommunications industry in particular is set to experience a truly unparalleled explosion of data. Augmented analytics can be used in telecommunications to help network operators understand customer behavior, reduce churn, and prevent fraud, while unleashing the transformative potential of 5G.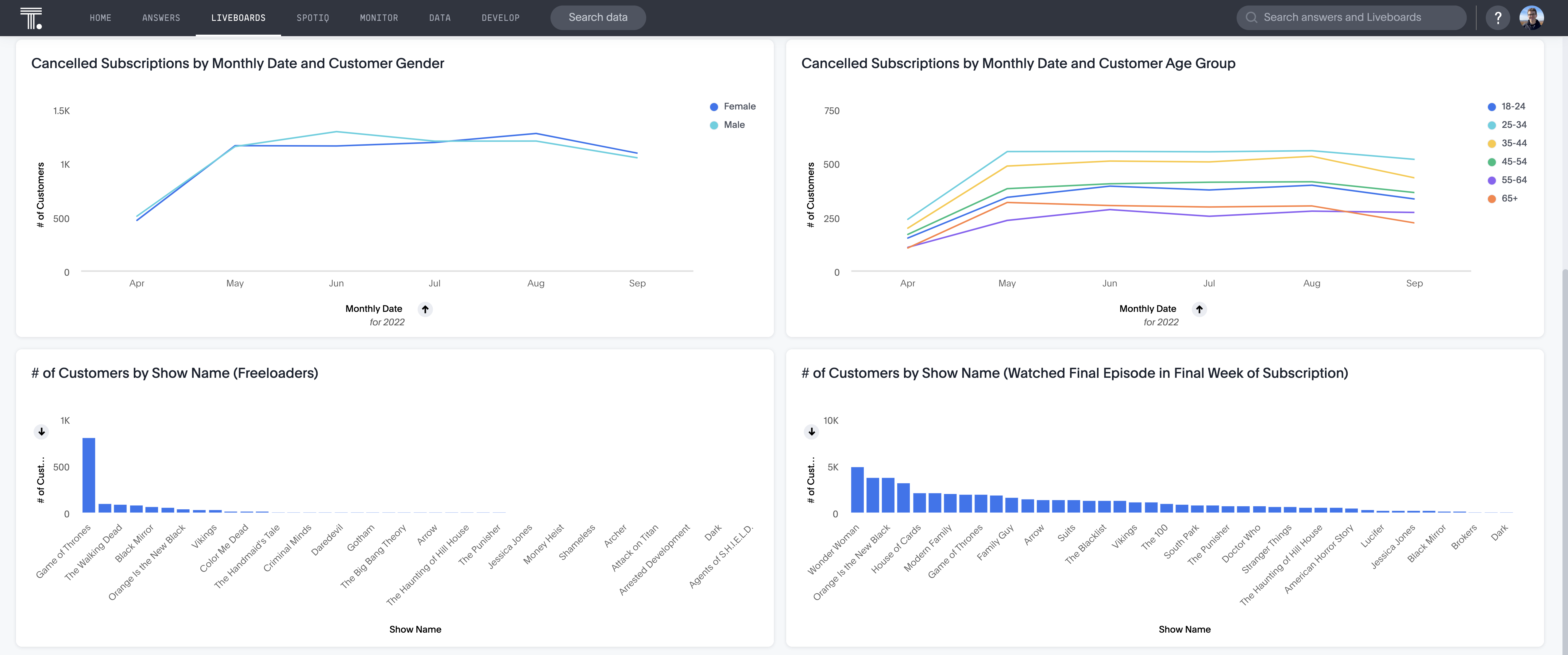 6. Government
As an essential provider of services, the government relies on data extensively to power programs and ensure a safe, productive society. With augmented analytics, government agencies, regardless of their specific charter, can improve service delivery, detect fraud and corruption, and manage risk. In doing so, they can make the most of use of public funds while providing the greatest service to the population at large.
7. Education
Educators are constantly looking for ways to tailor the learning experience and improve educational outcomes of students. Augmented analytics can be used in education to help institutions understand student performance, predict retention rates, and optimize resource allocation.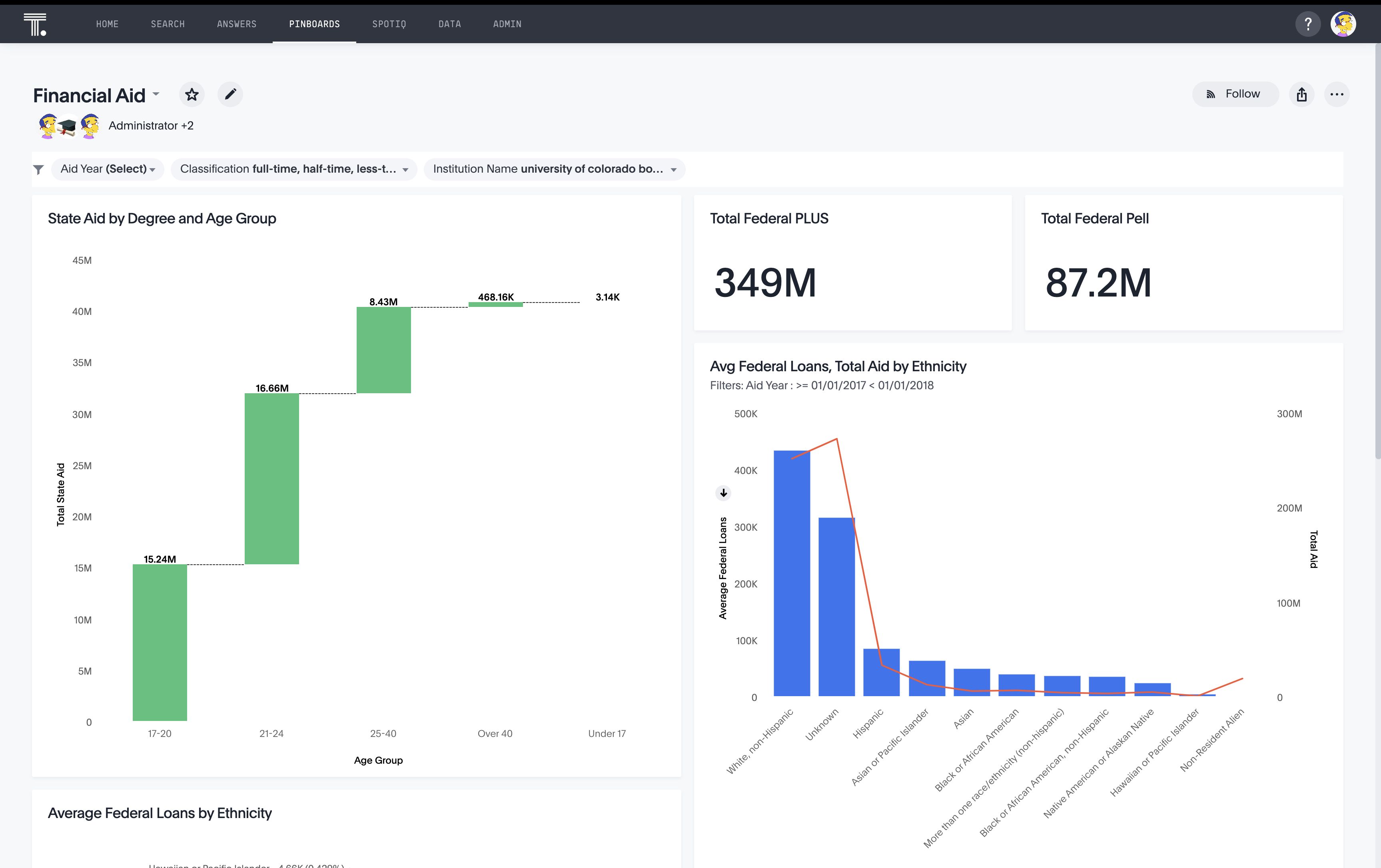 8. Energy and utilities
The world of energy and utilities are in flux as prices shift, grids age and require maintenance, and new energy sources come online, both at the grid and individual consumer level. Augmented analytics can help energy and utility companies improve customer service, asset management, balance loads, predict maintenance needs, and optimize production schedules.
9. Media and entertainment
The world of entertainment has gone digital. Just look at the rise of Netflix as one of the largest content creators, Disney's launch of Disney+, or Spotify's dominance of modern music. Augmented analytics can be used in the media and entertainment industry to help content providers understand viewer behavior, optimize marketing campaigns, and improve customer service.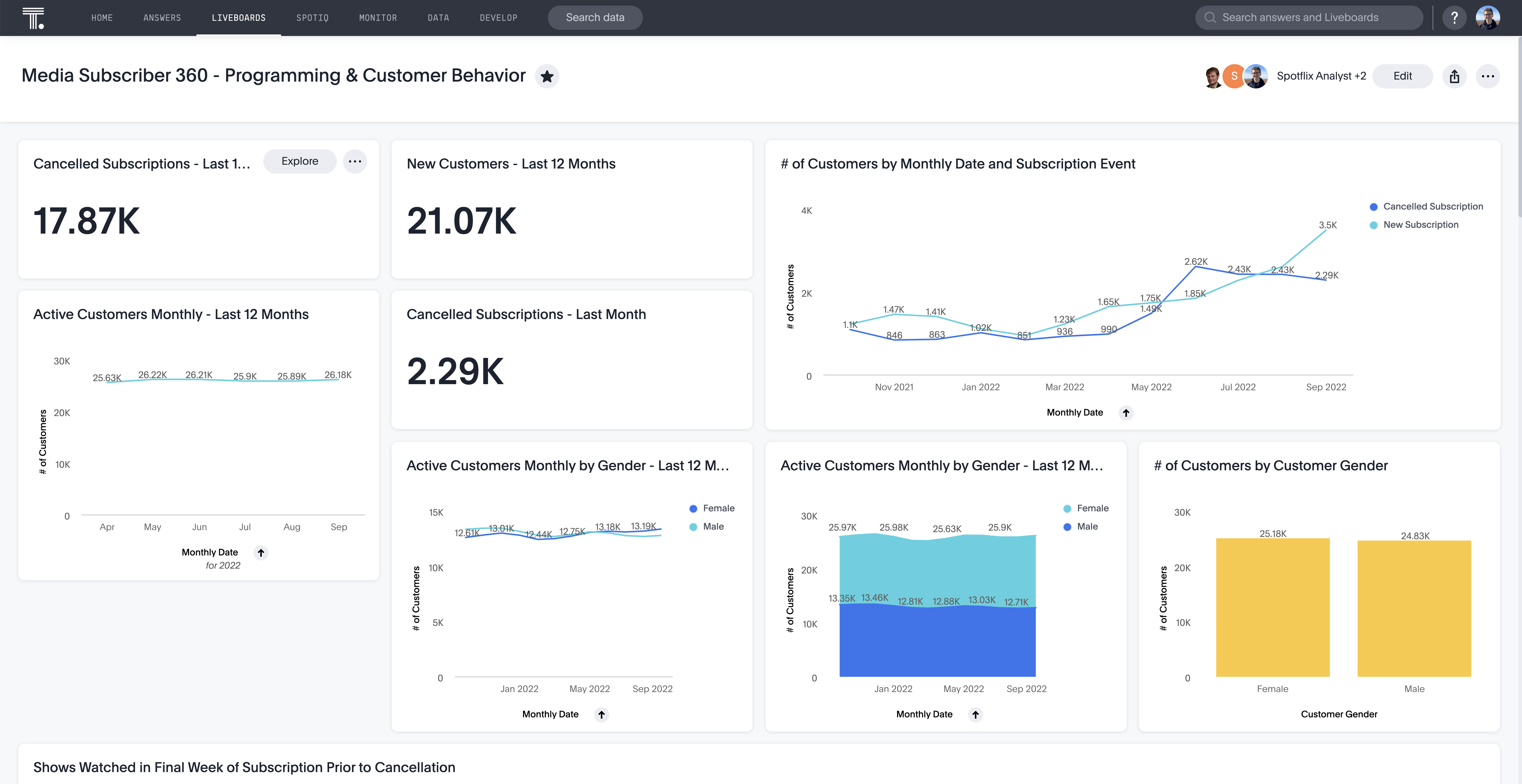 10. Travel and hospitality
Customer experience is king, but especially in travel and hospitality. Augmented analytics can be used in the travel and hospitality industry to help organizations understand customer preferences, tailor pricing, and improve service delivery to win the hearts and wallets of the world's travelers. For example, CWT has been able to drive growth and deliver exceptional customer experiences, even during the pandemic, by embedding augmented analytics into their data stack.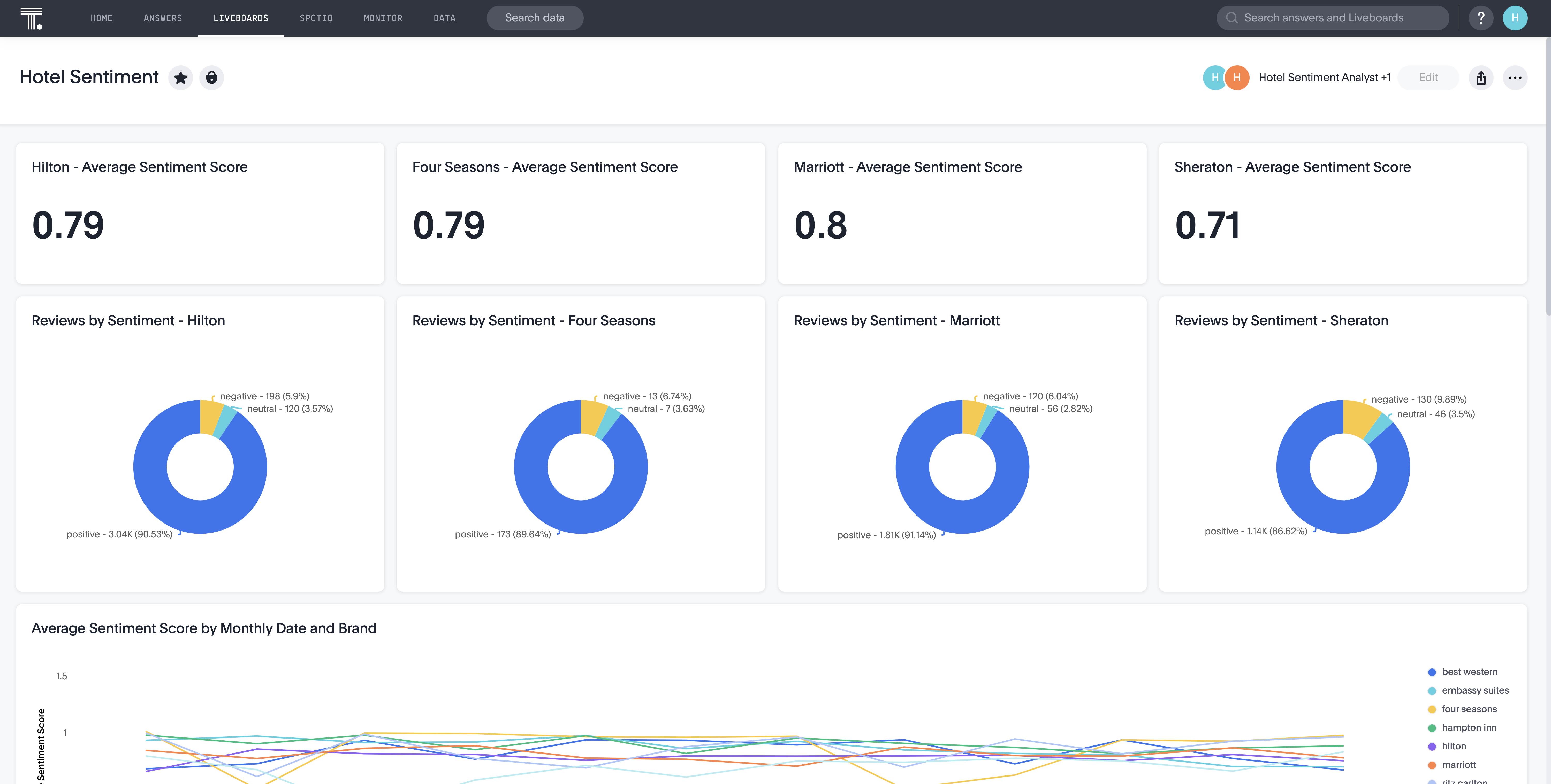 11. Logistics
With augmented analytics, logistics companies can learn about customer behavior and optimize delivery routes. They also have the potential for improving asset utilization by monitoring traffic patterns that might predict accidents before they happen.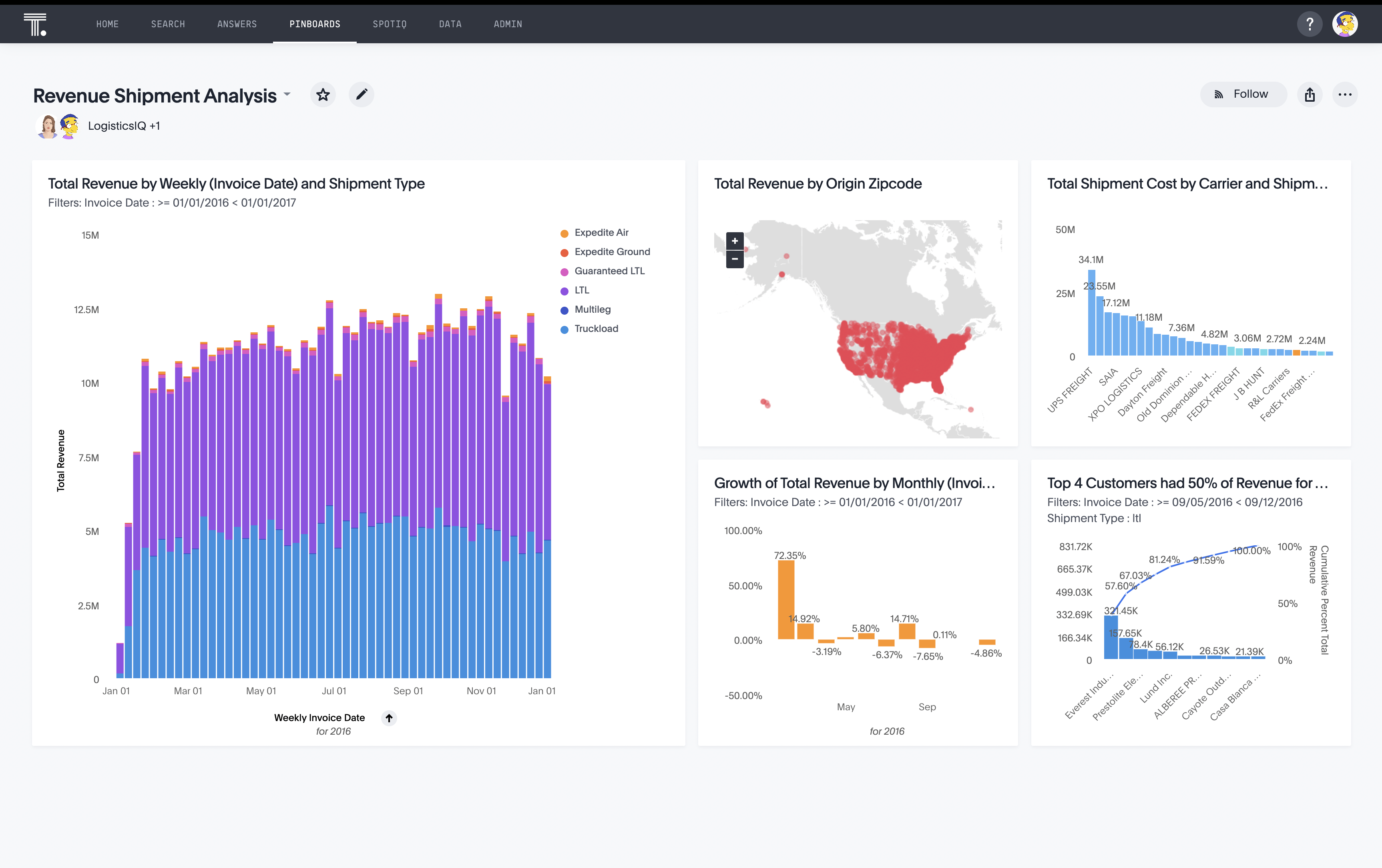 12. Sports
Regardless of the sport, the best teams today know data can help them win and deliver the best experience for their fans. Augmented analytics can be used in sports to help teams understand player performance, predict injuries, optimize game strategies, and analyze fan behavior and preferences.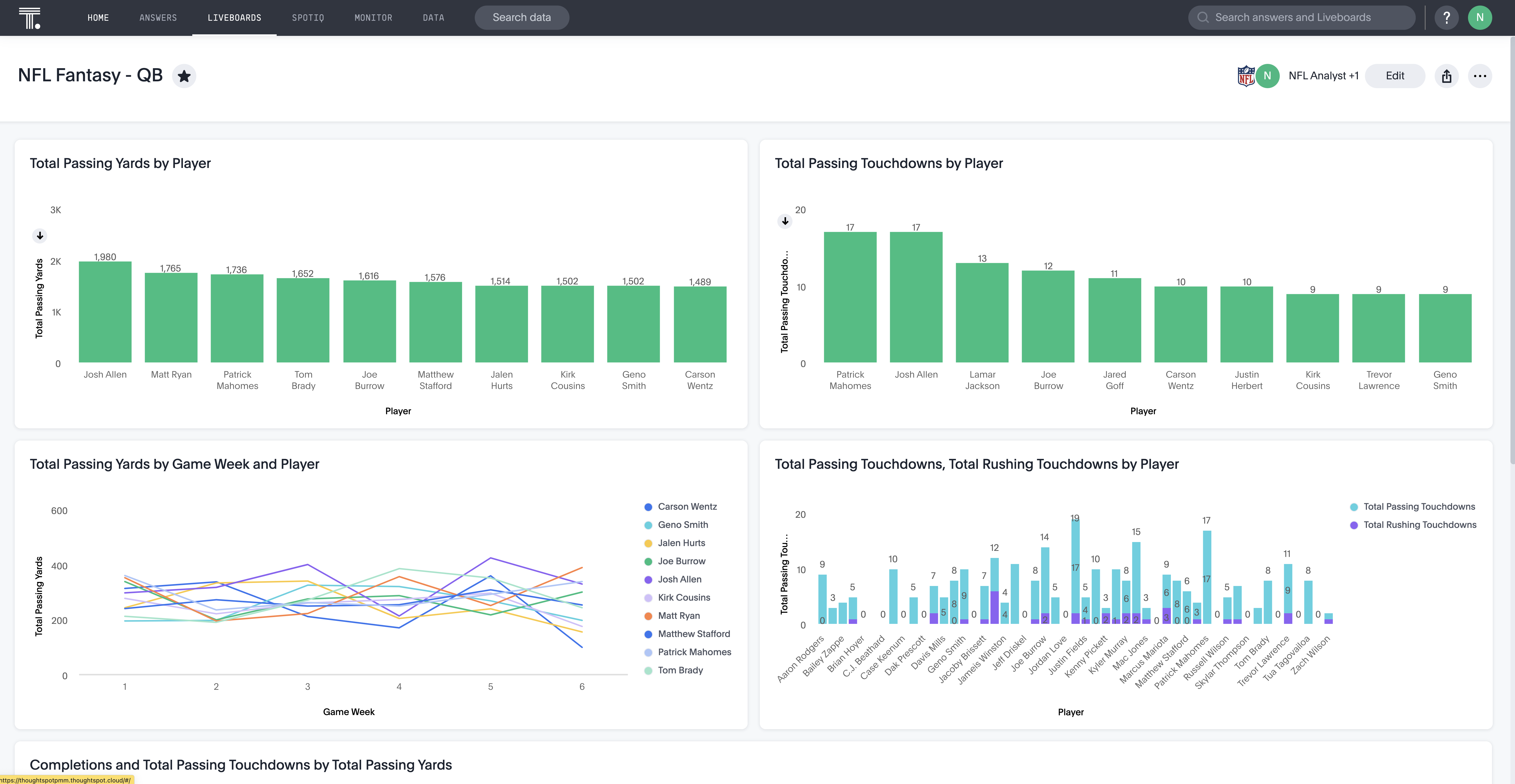 Explore your data in ways you never knew were possible
Augmented analytics is a game-changer for business users and analysts. It's the next step in taking data analytics to the next level, where businesses can now get insights that were once hidden in complex data sets. If you want to see how augmented analytics can help your business, sign up for a free trial of ThoughtSpot today. With ThoughtSpot AI-Powered Analytics, you can explore your data in ways you never thought possible and find the insights that will help take your business to the next level.