To remain competitive, a business professional must stay up-to-date with industry trends and technologies. One of the hottest business buzzwords today is Business Intelligence (BI). 
Business intelligence helps organizations gain better insights into their operations and utilize data to create successful strategies. It's no wonder that more businesses across every industry are starting to use this powerful tool to promote efficiency and improve data-driven decision making throughout their organization. Explore the top 12 examples of how BI can be used to improve your business.
1. Sales forecasting
Many data leaders use business intelligence to forecast sales performance—better planning resources, inventory levels, and prices. The insights gained from analyzing large amounts of historic internal or market data can help inform more intelligent decision-making. 
That was the case for the Norwegian airline, Flyer, which disrupted the legacy airline industry during the height of the pandemic by focusing on the business intelligence insights they could derive from their data. 
"Our biggest challenge was going to be understanding demand," said Martin Stangeland, Vice President, Data and Analytics at Flyr. "When customer demand began to change across our flight routes, we needed to react early and take appropriate action. It was crucial for us to build our data infrastructure and analytical environment the right way on our first try."<br>
2. Market analysis
Business intelligence provides an efficient way for companies to gain insight into their target markets and understand consumer preferences more accurately. With BI tools, companies can analyze current trends, competitor activity, and customer feedback to understand their market better.
3. Customer relationship management
Business intelligence solutions can help companies build stronger customer relationships by providing insights into customer behavior. Companies can use data from surveys and other sources to get an idea of what customers want or need from their products or services, allowing them to adjust their offerings accordingly. 
Consider a company like American Express, which uses customer data to create a cohesive customer experience. Here's what CDO Pascale Hutz said about this in a recent episode of The Data Chief: 
"We have this wealth of information… You could almost think of it as a burden, but it really isn't—it's an amazing asset. The magic behind that [customer experience lies] is stitching all the data together—sifting through all of that [data], pulling in your customer behavior and where you've been. And at that moment you are calling in, being able to synthesize all of those events to predict why you're calling and be ready with information to solve your problems."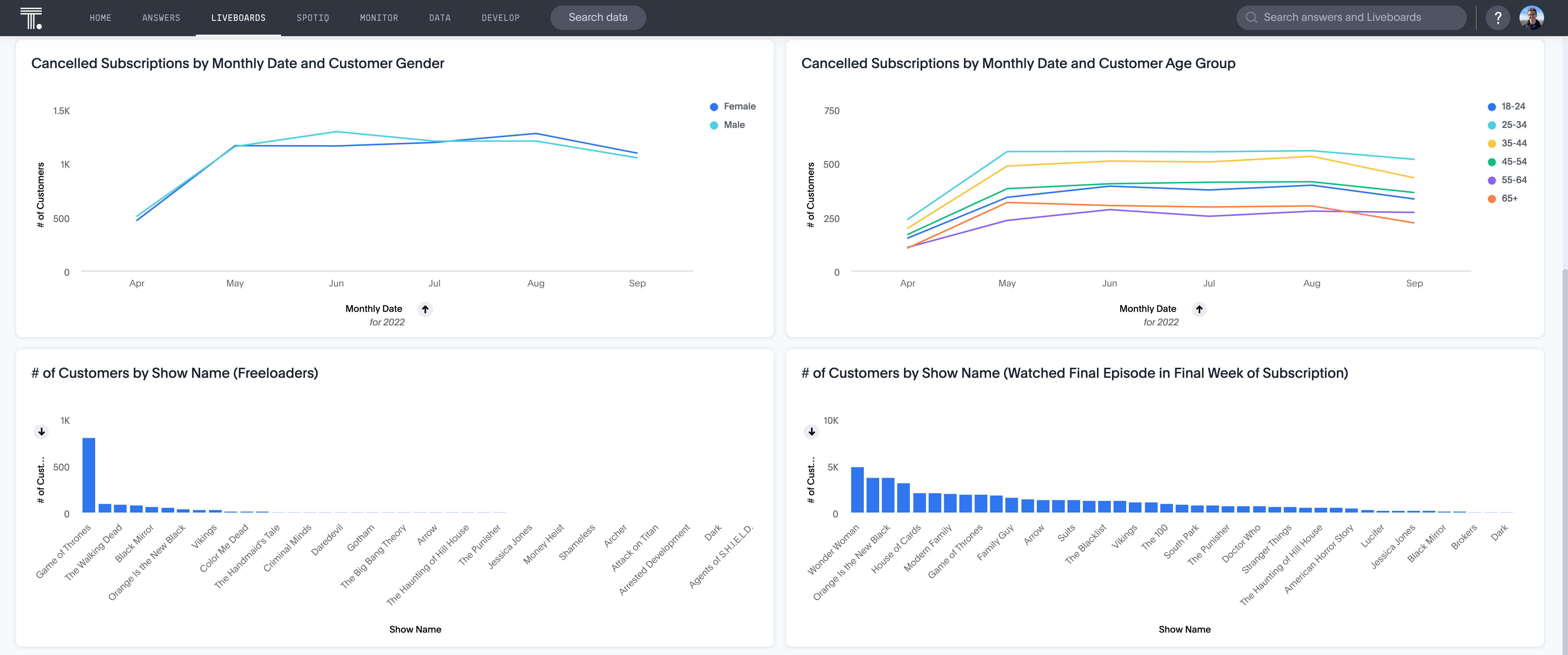 4. Risk management
Business intelligence helps companies identify potential risks in their operations and manage them effectively. By analyzing data about past incidents of fraud, security breaches, and operational failures, businesses can develop strategies to mitigate these risks in the future.
5. Data visualization
Business intelligence also enables companies to visualize data in meaningful ways. Companies can quickly identify key trends and make informed decisions about their operations using graphics and charts.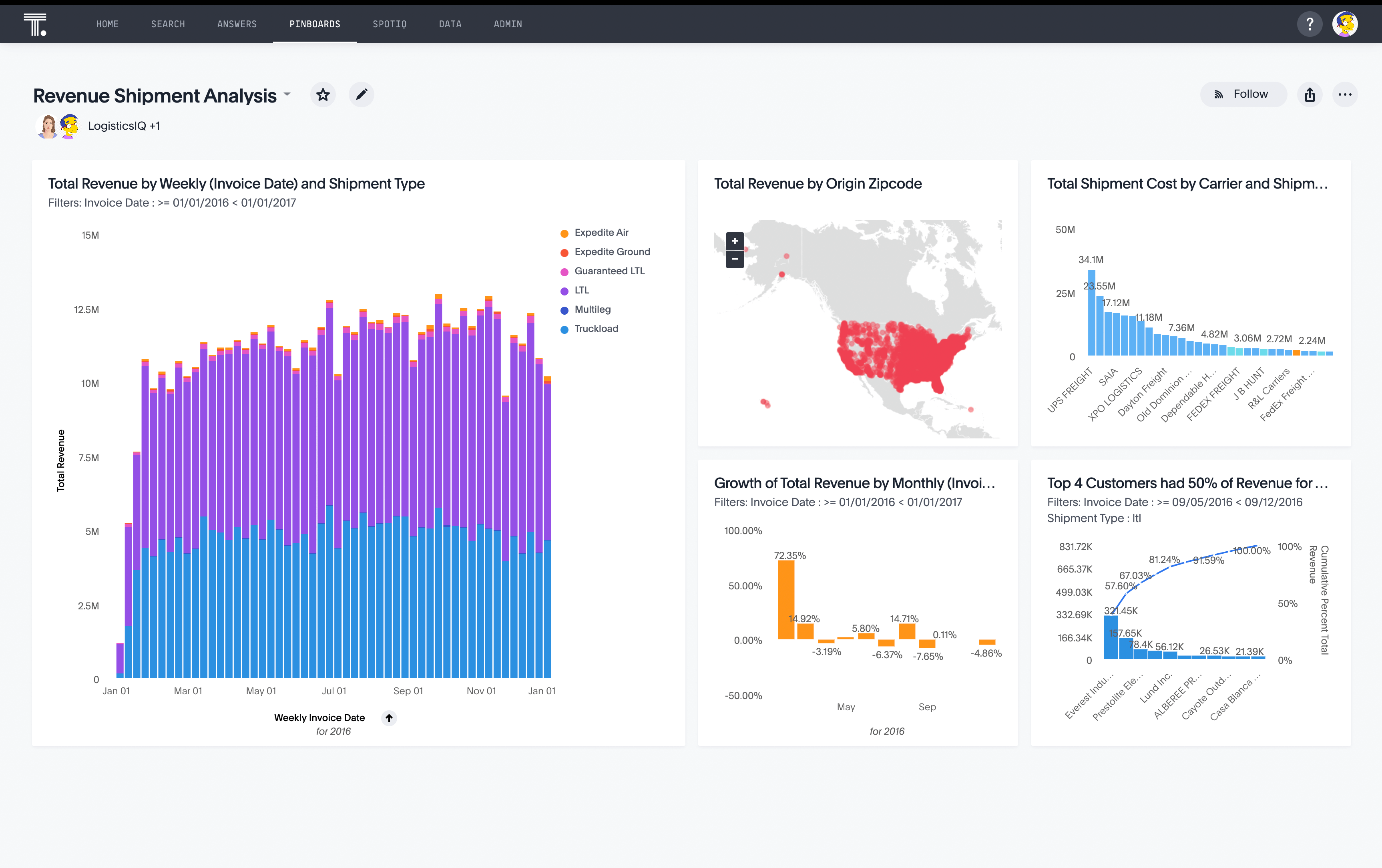 6. Predictive analytics
BI tools can analyze past data to predict potential outcomes of future events. Companies can adjust pricing, allocate resources, and develop products or services that meet consumer needs by understanding customer behavior.
Consider a company like Accern—their no-code artificial intelligence (AI) allows users to easily deploy and customize pre-trained financial service models that help extract insights from vast amounts of unstructured data. In the words of their VP of Product, Cristian Felix: 
"Data makes decisions easier and more accurate. It gives you the power to choose smarter."
7. Cost reduction
Companies use business intelligence to reduce costs by improving operational efficiency. With the help of predictive analytics, businesses can identify areas where they may be spending too much money and adjust accordingly. 
8. Inventory management
Data leaders use BI solutions to track inventory levels to determine when orders need to be placed, or goods need to be shipped. By analyzing their data, businesses can better manage their supply chains and reduce costs associated with excess inventory or missed shipments.
That's the case for one of the United State's largest fast-food chains, Chick-Fil-A. Known for its drive-through efficiency, this data-savvy company relies on self-service business intelligence to speed up time-to insights and optimize its supply chain. Utilizing the modern data stack, Chick-Fil-A has given their front-line business users real-time insights into product delivery information, case counts, and more, allowing each location to keep delivering the quality of service many have grown to expect.
9. Fraud management
Business intelligence is also used to detect and prevent fraud in financial transactions or product orders. By utilizing predictive analytics, companies can identify suspicious activity and take steps to mitigate risk. 
10. Performance tracking
Companies use business intelligence tools to monitor their performance over time by tracking key metrics such as sales figures, customer satisfaction ratings, and employee productivity. With the help of BI solutions, businesses can easily identify areas for improvement and proactively address them before they become more serious problems.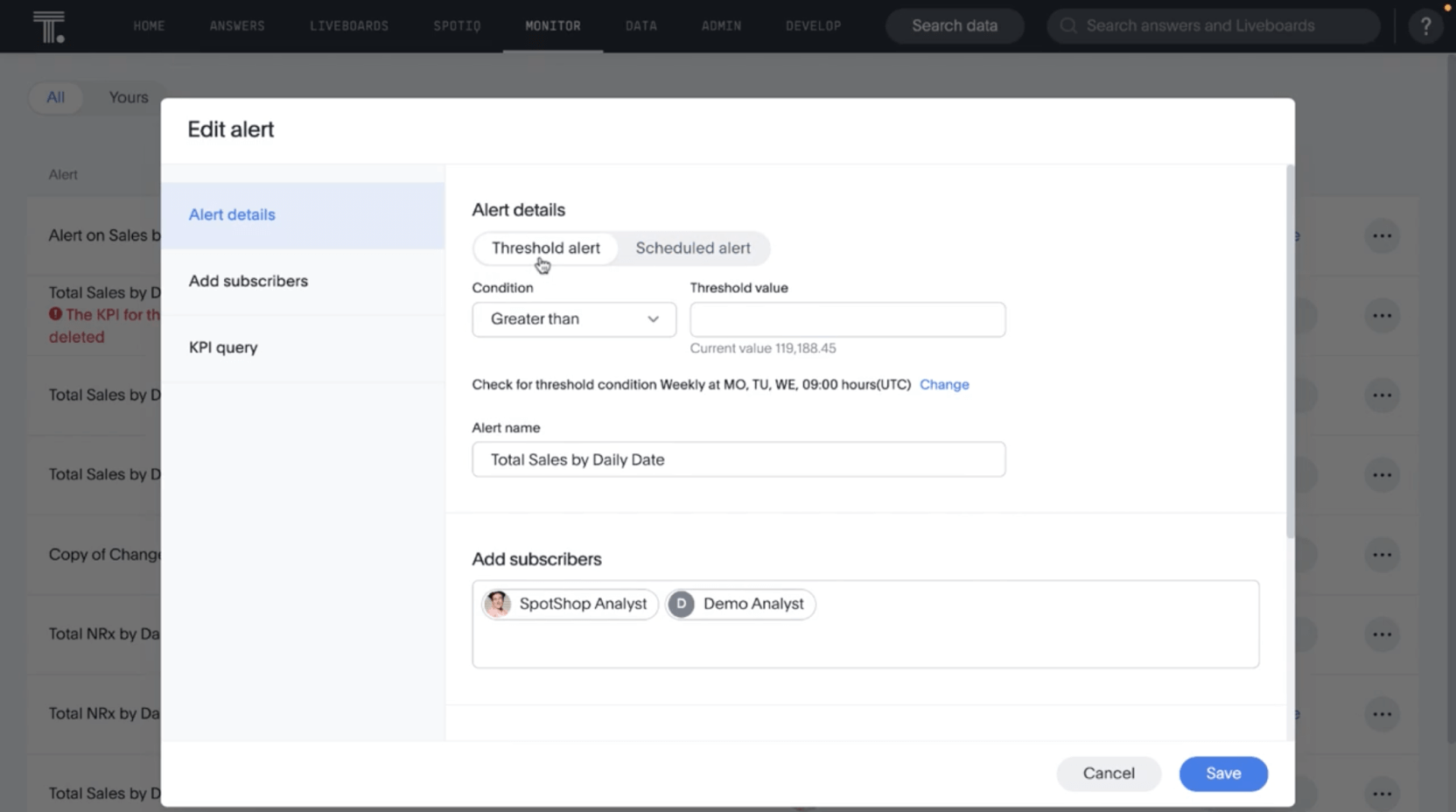 11. Process automation
Business intelligence solutions are used to automate routine tasks such as order processing or customer support. By streamlining these processes, companies can cut costs and optimize their operations for maximum efficiency. 
This is truly the future of business intelligence—that's why we included it in our list of 2023 data and analytics trends. The shift of work to cloud-based business applications with open APIs enable a more closed-loop insight to action process.
12. Competitive intelligence
Companies use business intelligence to gain an edge over their competitors by analyzing competitor performance, pricing strategies, and market share data. With BI solutions, businesses can quickly identify opportunities to differentiate themselves in the marketplace and make informed decisions about product development or marketing campaigns.
Unleash the power of business intelligence
As you can see, the power of business intelligence lies in its ability to help organizations make better decisions, improve efficiency and productivity, and reduce costs. If you're looking to unleash the power of BI to transform your organization, sign up for a ThoughtSpot free trial today. 
With ThoughtSpot, it's easy to search through all your data to find the answers you need–no matter how big or complex your data set may be.