Sometimes I walk through the grocery store and marvel at the way customers float through the aisles, blissfully unaware of the logistical nightmare it probably took to stock the shelves. They have no idea how many people, systems, and modes of transportation it takes to make everything magically appear on their grocery shelves. But I do.
As the Senior Director of Software Engineering at KlearNow, I spend my days preserving the bliss of those grocery shoppers. It's my job to give importers, freight forwarders, custom brokers, and transporters the tools they need to keep goods moving freely around the world so they're ready for customers when and where they need them. 
As you can imagine, that means our team manages an enormous amount of logistics data every day. We package it up in a way that helps our clients do more business at a lower cost with full transparency throughout the customs cycle from any smart device 24 hours a day. As we grew, we outpaced the reporting capacity of our small team. Here's our story of how we found a solution with ThoughtSpot.  
Simplifying the complex world of logistics 
It's hard to believe, but even in 2021 the logistics industry still relies heavily on paper-based data. With the amount of goods moving around the globe, that's becoming increasingly unmanageable. Customers need accurate, real-time visibility into the entire logistics process to know exactly where their goods are at all times. At KlearNow, we provide clients with Logistics as a Service (LaaS) and make it possible to clear cargo through customs in minutes — not hours, days, or weeks — so they can serve their customers on time and on budget. It's a game-changing approach for our industry, and it's why we've been able to grow to over 140 employees in just three and a half years.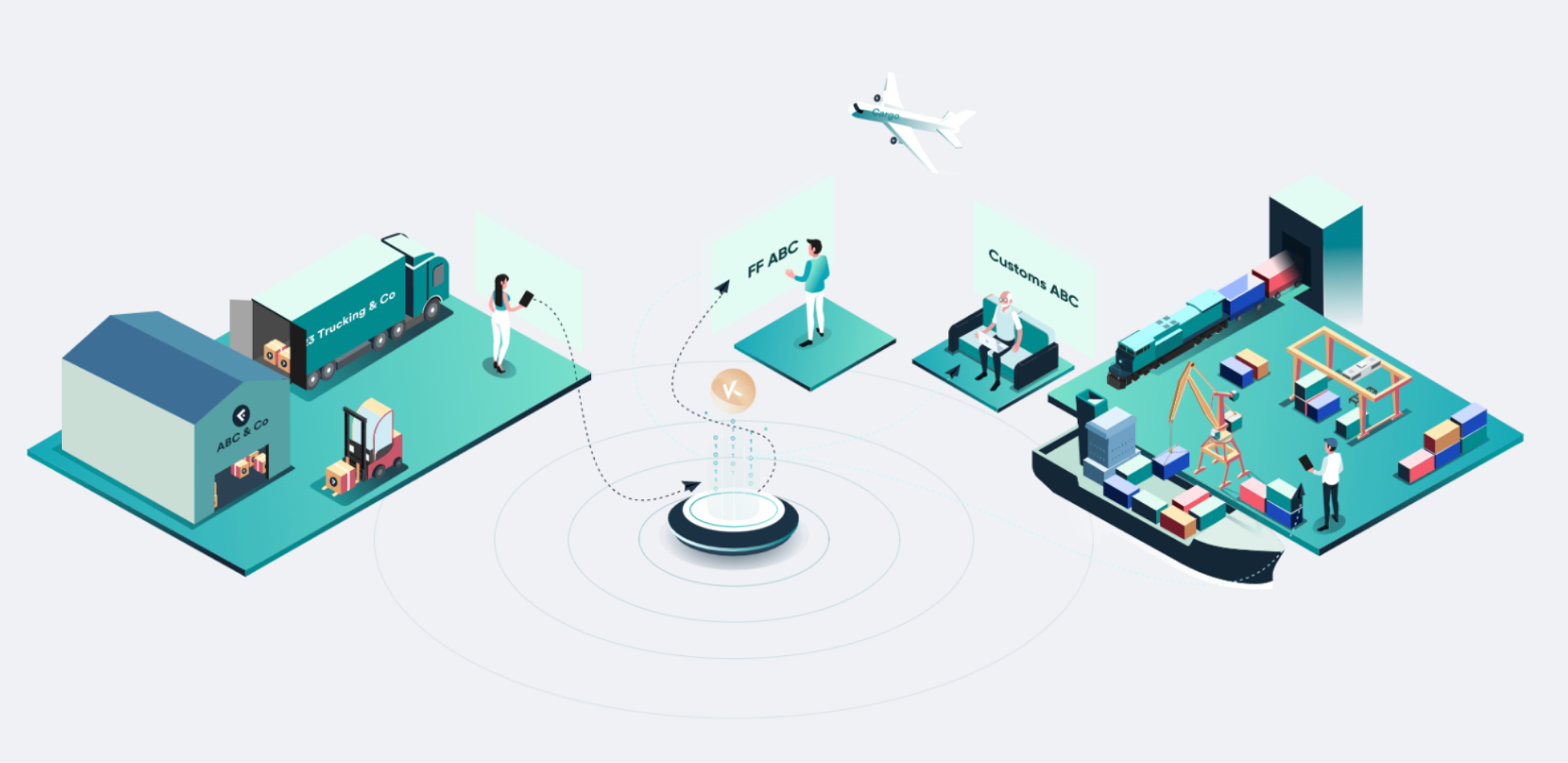 Unfortunately for our team, the complexity of our clients' data and the general complexity of the logistics industry meant that at times, our developers (myself included) would be up at all hours of the night creating reports from scratch or teasing out insights from mammoth data sets. We quickly recognized that this wasn't a sustainable way to operate, especially given the rate at which our business was growing. We needed a way to serve our clients without overtaxing our team. 
To build or to buy?
There were two ways we could solve our problem: build our own infrastructure to better explore and visualize complex data sets or partner with a business that already offers this service. 
In our evaluation process, we considered several options. We looked at PowerBI, Tableau, and SiSense, but developing the data app itself would require significant time and effort. Any changes or variations requested by clients would require a report developer to create an updated version. Our goal was to provide self-service reporting to customers, not create a new version of our existing development process. As we looked for alternatives, we noticed Looker and ThoughtSpot had some similar benefits, but Looker would be more reliant on technical resources to build content for end users. ThoughtSpot was the only solution that truly reduced the time to build and allowed our customers to do their own analysis.
Additionally, ThoughtSpot offered:
Speed. We wanted to get this service up and running for our clients as soon as possible, and ThoughtSpot let us get started fast.

Modern analytics features. We're not experts at data visualization and AI but ThoughtSpot is. Their platform provided us with tools that went way beyond anything we could've built ourselves, and that would continue to evolve in the future.

Engaging self-service analytics. With ThoughtSpot Everywhere, our clients could generate reporting and analytics from their own data anytime, anywhere, without consuming any of our internal resources.

A familiar, consumer-grade interface. ThoughtSpot would be intuitive and easy to use for our clients, so we wouldn't have to spend too much time onboarding them.
Once we made the decision to buy, we were eager to get our hands on the product and try it out for ourselves.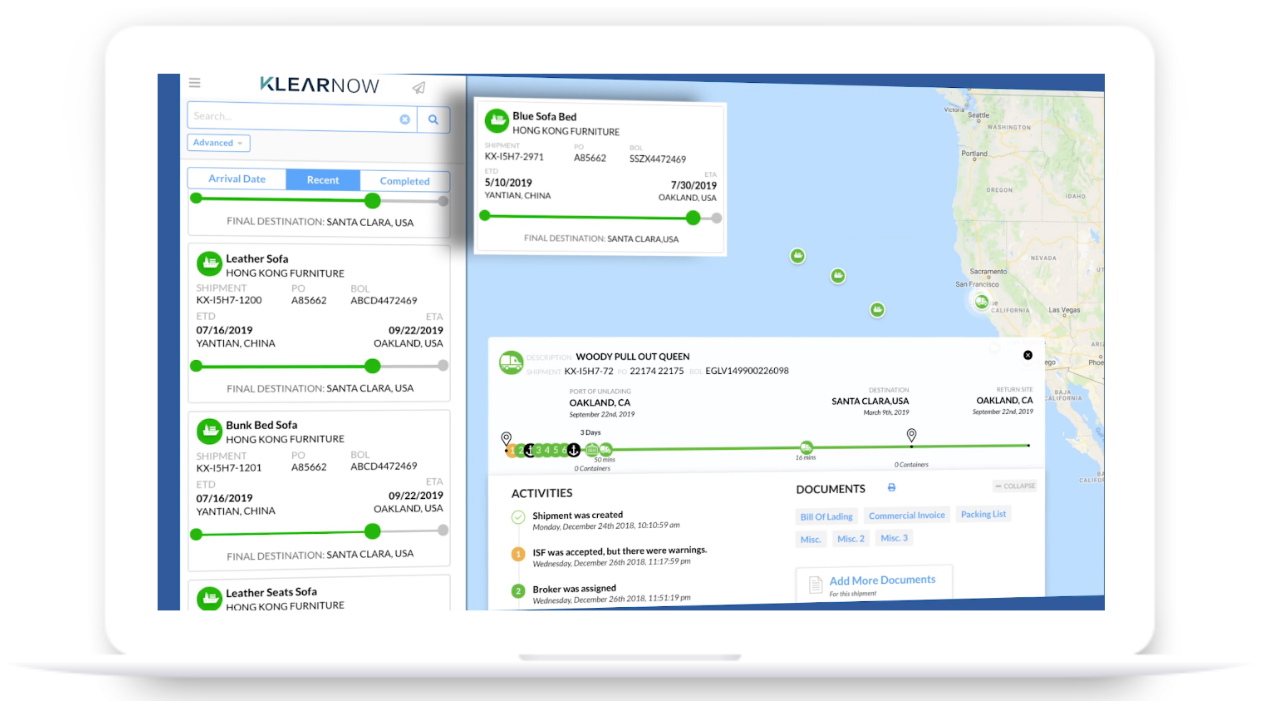 The rest was history
We spent a month trying out a proof of concept to make sure ThoughtSpot Everywhere was truly the right fit for us and our clients. It quickly became clear that this was the right solution, so we moved swiftly to get things in place to launch. 
After moving all our data to Amazon Redshift, we spent time getting things organized so it would be as easy as possible for clients to start digging into the tool. As I mentioned, our problem has never been the volume of data we deal with, rather, it's the complexity. It's data in different formats, coming in from all over the world at every second of the day. ThoughtSpot made it simple for us to set up our data sets and make them searchable for end users.
Business better than usual
Since adopting ThoughtSpot, we've seen an immediate impact on our business. Reports that used to take three days to build are now available within minutes. Not only that, but they're even more detailed and actionable than we could've imagined. Our users not only know exactly where their product is at all times, but they're able to act on real-time analytics to make business-critical decisions. In these ways, ThoughtSpot has completely exceeded our expectations. 
We're now able to offer our clients more flexibility, customization, and speed than we would have been able to had we built a tool in-house. And it's incredibly easy and intuitive to use. By putting this powerful platform into the hands of our clients, we're better positioned to onboard and retain them now and into the future. The bonus? Our developers are pretty happy about all the extra sleep they're getting too. 
I'm looking forward to seeing what the future holds for KlearNow and for our clients. With ThoughtSpot, I can rest easily knowing we're prepared to ride the tidal waves of logistics data that will keep coming our way. And to me, that's a truly beautiful thing. 
Try ThoughtSpot for yourself by signing up for a free trial today.