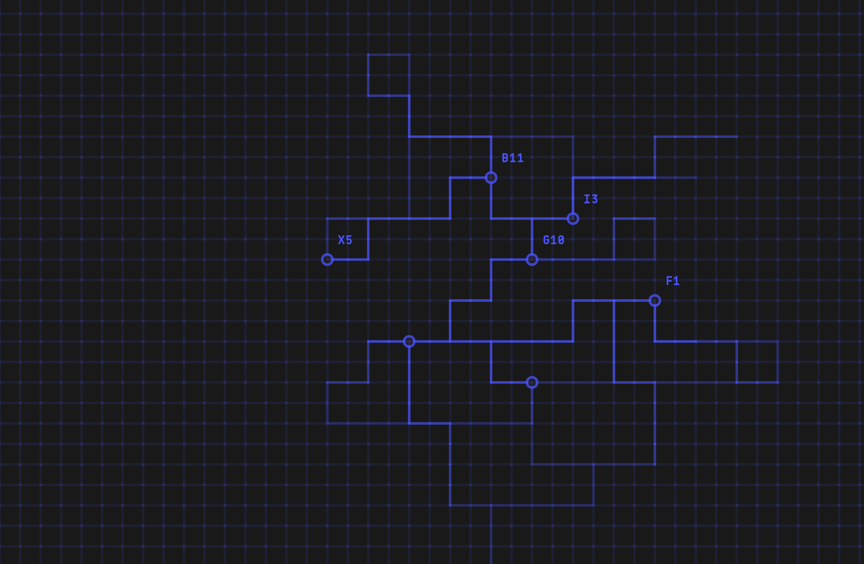 Next-Generation
Analytics Architecture.
Purpose-built from the ground up for search, automated insights, ease of use, scale, and enterprise governance.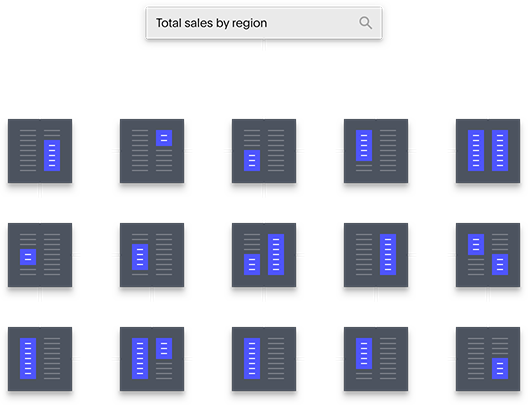 Easy for Anyone to Use
Use search to build your own charts and dashboards in seconds—no experts or advanced training needed, even for the most complex queries.
Instant Response Time
Real-time, guided, schema-aware search suggestions from billions of rows of data and multiple sources in an instant.
100% Accuracy and Trust
Always know how your search was computed with complete transparency into every search - no guessing or interpretation.
SEARCH IQ SEARCH ENGINE FEATURES:

INTELLIGENT
SEARCH INDEX

GUIDED SEARCH
SUGGESTIONS

DATARANK

SEARCH INSPECTOR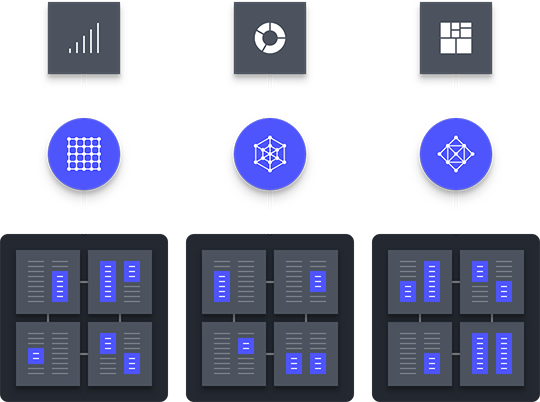 Automated Insights
Use built-in artificial intelligence to run dozens of advanced analytics algorithms on billions of data points and automatically spot actionable insights that are important to you.
Insights You Can Trust
Know how insights were generated. Humans remain in the loop and guide machine logic to ensure relevant, trusted and accurate machine-discovered insights.
Speed at Scale
Execute hundreds of queries and advanced analytics algorithms on billions of data combinations across multiple sources to uncover interesting insights in seconds.
SPOTIQ AI ENGINE FEATURES:

SOPHISTICATED
ALGORITHMS

NATURAL LANGUAGE
NARRATIVES
FEEDBACK LOOP

PUSH-BASED
INSIGHTS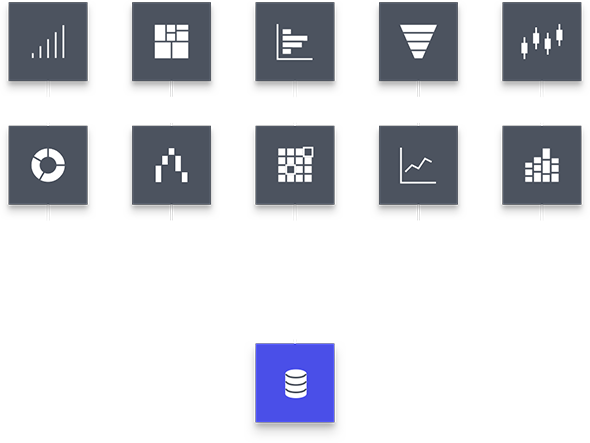 Query Complexity Simplified
Intelligent query generation that allows anyone to search across complex schemas using natural language with 100% accurate results.
Automatic Visualizations
Take the guesswork out of building charts and give every business user the ability to craft their own interactive visualizations.
Reusable Logical Data Models
Create shared metadata models complete with business logic on combined datasets to ensure consistent answers.
BI & VISUALIZATION SERVER FEATURES:

SMART QUERY
GENERATION

ON-THE-FLY
CALCULATIONS

BEST-FIT
VISUALIZATIONS

DATA WORKSHEETS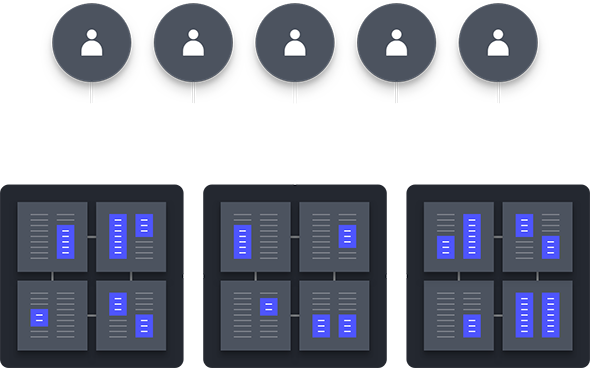 Easily Grow Data and Users as You Go
ThoughtSpot grows as your usage grows, so you can scale out to any data size without compromising user experience.
Reliable, Always on Access
Rest easy knowing that the system is always ready-to-go. You'll never lose your data.
Proactive Monitoring and Support
Set up and go. The system continuously monitors the health of the cluster and intelligently repairs itself when needed, reducing administration overhead.
DISTRIBUTED CLUSTER MANAGER FEATURES:

WEB-SCALE
ARCHITECTURE

BUILT-IN FAULT
TOLERANCE

SYSTEM UTILIZATION &
PERFORMANCE MONITORING
Enterprise Security & Governance
Enterprise-grade controls to ensure secure, trusted, and governed usage across the organization.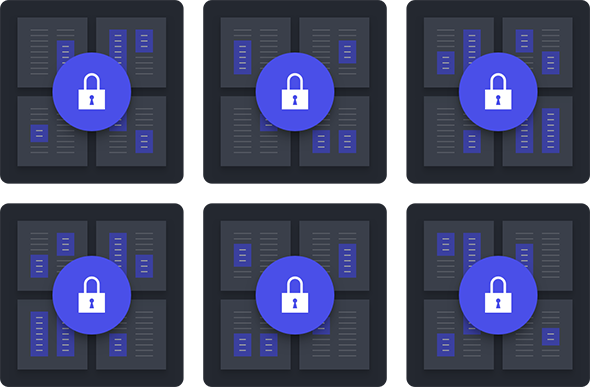 Secure Access at Scale
Fine-grained permissions for millions of users and hundreds of thousands of security groups ensure only authorized users have access to the right set of data.
Single Version of the Truth
Consistent management of data via a centralized governance framework across a shared data model.
Trusted Answers
Accurate answers, full transparency, and traceability to the source data ensures consistent and trusted insights.
ENTERPRISE SECURITY & GOVERNANCE FEATURES:

LDAP & SAML
INTEGRATION
FINE-GRAINED
ACCESS CONTROL

OBJECT, ROW & COLUMN-
LEVEL SECURITY

DATA LINEAGE &
AUDITABILITY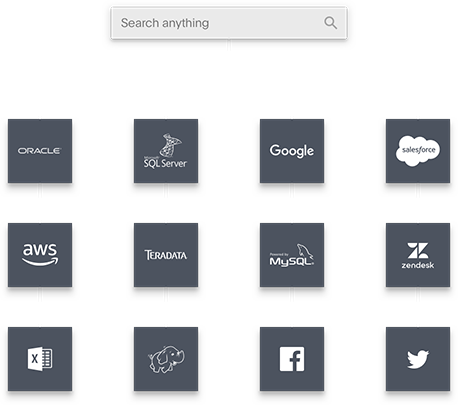 Connect Any Data at Scale
Access data on-premise or in the cloud, from data repositories to enterprise applications or flat files, regardless of source.
Supports Industry Connectivity Standards
Connect to any data source or leverage your existing ETL solution via industry standard ODBC/JDBC interfaces.
Easily Build Your Own Data Product
Create a tailored analytics experience powered by Thoughtspot's Relational Search Engine using an extensive library of REST-based APIs.
DATA CONNECTORS & APIS FEATURES:

NATIVE OR JDBC/ODBC
COMPLIANT DATA
CONNECTORS

FAST PARALLEL
LOADER

REST-BASED API
Want to see the magic in action?