With just under a month to go before Beyond 2022 kicks off in Las Vegas, you might be asking yourself: Do I really need to attend another tech conference? And look, I get that under normal circumstances the answer is probably no. Who wants to spend another minute shuffling through a stuffy expo hall, taking demos for software you're never going to buy in exchange for swag you're never going to wear? 
But Beyond isn't just another tech conference. And these aren't normal circumstances. This is the defining decade of data we're talking about. So when you're ready, back away from the trucker hat and let's dive into the top six reasons you need to be at Beyond. 
1. Everyone else is going
Okay, not to peer pressure you, but missing Beyond is like missing the first day back at school. All your friends are there, everyone is excited to catch up on what they did over the summer, and the impression you make has the potential to shape the rest of your year. Take that same energy, blow it up even bigger, and that's what it's like on the ground at Beyond.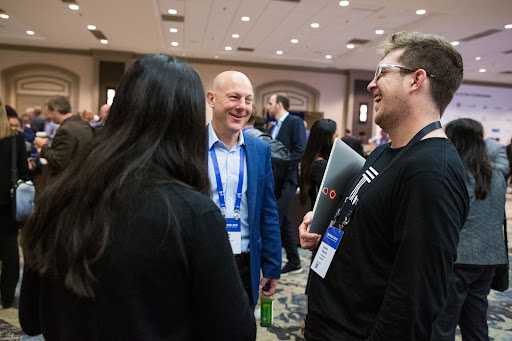 This is your chance to network and connect with data and analytics pros from all over the world; to get inspired by leaders at innovative brands like Snowflake, Hulu, Verizon, Databricks, Canadian Tire, dbt labs, Skupos, Mastercard, and Afterpay; to see the latest from our partners across the modern data stack; and to rub elbows with industry veterans like the host of The Data Chief, our very own Cindi Howson.

2. The content is off the charts
Data pun absolutely intended. It wouldn't be Beyond without a jam-packed agenda of inspiring keynotes, engaging breakout talks, and hands-on technical sessions to help you dominate the decade of data. This year, the content is divided into four unique tracks, each with a slightly different take on how to dominate the decade of data. 
DATA LEADERS
Transform
Data is reshaping our world. As your organization's data leader, you bring the perfect blend of technical and business acumen needed to drive the organization-wide transformation of your people, platforms, and processes. Join this track to learn how other innovative leaders are digitally transforming their businesses, taking a best-in-class approach to building the modern data stack,  building data fluency at every level, and bringing decision intelligence to every frontline employee with Live Analytics.
ANALYSTS
Scale
As businesses evolve to keep pace with the defining decade of data, so must the role of the analyst. Your days of one-off dashboard building are over. It's time to scale your impact, and self-service is the name of the game. Join this track to learn best practices for identifying and rolling out new analytics use cases, how to build a modern data stack from best-in-class solutions, and how to turn insights into actions at scale.
PRODUCT LEADERS
Build
No matter what industry you're in, every product leader must contend with the question: How do you get more users to engage with your product, for more time, more regularly, when there have never been more reasons for them to churn? Join this track to learn why engaging embedded analytics experiences is essential to fueling higher levels of engagement, creating and monetizing data for new revenue streams, and getting to market faster.
DEVELOPERS
Develop
As a developer, you play a critical role in building products for the defining decade of data. Whether you're new to ThoughtSpot Everywhere or a frequent face around the Developer Playground, this is the track for you to roll up your sleeves and jump right into the code. Join this track for hands-on technical sessions, live developer demos, and a guided overview of our complete set of developer tools, APIs, and modeling language.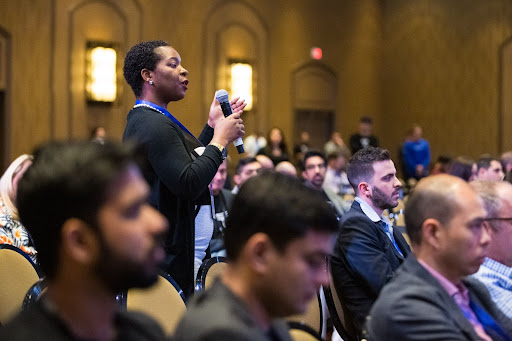 And of course, we'll have a range of exciting new product updates to show off as well, including expanded partnerships, brand new ways to stay on top of your most important insights, and a whole new way to get started with ThoughtSpot, faster and easier than ever before.
3. You'll walk away with brand new skills
Every year, Beyond attendees rave about our onsite training opportunities. These small group sessions are dedicated to helping you sharpen your skills, build brand new ones, and gain confidence using ThoughtSpot in a controlled, hands-on environment. This year, we're offering three distinct trainings, designed to meet you exactly where you are in your product journey.
Introduction to ThoughtSpot 
This training is for anyone new to ThoughtSpot and interested in learning the basics of Live Analytics. During the session, participants will get a hands-on look at ThoughtSpot's most popular features including search, drill down, SpotIQ, and more. 
Duration: 1 hour 
Price: Free 
ADMINISTRATORS
Cloud Essentials 
This multi-day training program will cover all the essentials for ThoughtSpot Cloud and Embrace customers, including how to connect your data and make it searchable. The full program is divided into three sessions: 
 Data expert training (5 hours) 
ThoughtSpot end-user essentials (4 hours) 
ThoughtSpot advanced end-user capabilities (4 hours)
Duration: 13 hours over the course of May 9 and 12. 
Price: $149 
WEB DEVELOPERS
ThoughtSpot Everywhere for Developers 
This hands-on training for Javascript and React developers will show you how to create a customized analytics experience for your users by embedding ThoughtSpot into your own application or portal.
Duration: 6 hours 
Price: $49 
Prerequisites: Basic familiarity with editing Javascript, End User Essentials or the Business User Learning Path or equivalent knowledge is recommended.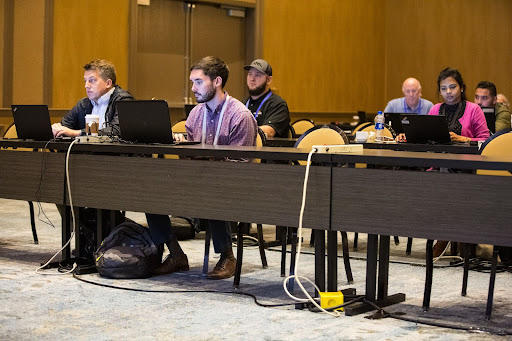 4. Our Beyond party is legendary
Grab your glowsticks and cue the Prince record because we're partying like it's 1999. With a glow-themed bash fit for the neon capital of the world, a live DJ, plenty of food and drinks to keep the party going, and some extra special surprises – you don't want to miss this opportunity to cut loose on the Beyond dance floor.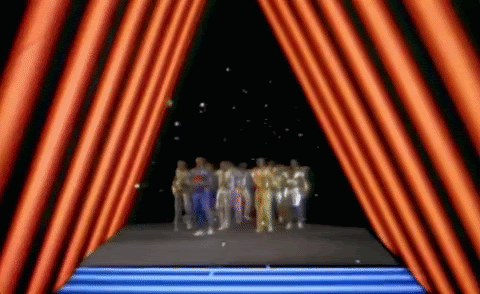 5. You could win dinner for two at Nobu
Yes, you read that correctly. Between now and April 15 we're automatically entering every Beyond registrant into a raffle for a $500 Nobu gift card. Take your partner, your boss, your future boss, a friend, or heck spend the entire thing on yourself. After two years of pandemic lockdown, you've earned it.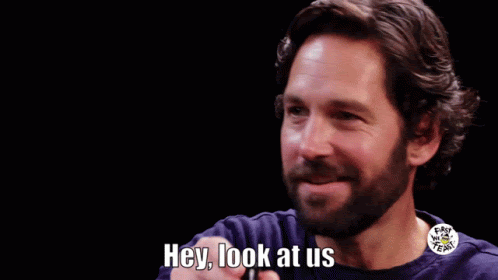 Five lucky winners will be announced at the show. But even if you don't win, registering before April 15 will allow you to take advantage of our special Advance ticket rate of $995. So if you like a deal, don't delay!
6. The defining decade of data is here. And you need to be in the driver's seat.
Finally and most important of all is that we have entered the defining decade of data. If you think the world changed a lot over the last three years, just wait. The next ten will be so disruptive, that you might not even recognize it. Everywhere you look, power is shifting. In your market, power is shifting from inflexible incumbents to agile category disruptors. In your organization, power is shifting from centralized command and control to the new decision-makers on the frontlines. And in your tech stack, power is shifting from one-size-fits-all to best-of-breed. Why? Data. 
Today, every business regardless of size, geo, or vertical is a data business. Without the right data strategy, it'll be hard (if not impossible) to land on the right side of these power shifts. But you can't use the last decade's playbook to guide you. You need an entirely new approach to dominate the decade of data. 
Join the data and analytics event of the year
Register today to join us May 9-12 in Las Vegas, NV for what is sure to be our biggest and best Beyond yet. We even spun up this handy letter to help you justify your attendance. See you there.
---
Thank you to our incredible sponsors at Snowflake, Databricks, Google Cloud, AWS, Starburst, Keboola, Interworks, DigitalHive, Blue Cloud, Matillion, Archetype, GDM Innovation Labs, ZS, and Pandera, Seekdata, Dremio, Wavicle, Axis, and SME for joining us as we help our customers dominate the decade of data.