Over the last year we've made huge strides toward building a modern cloud analytics platform fit for the cloud data revolution. From announcing a new partnership with Microsoft and a strategic investment from Snowflake to expanding our global cloud footprint and launching monthly cloud releases, it has been an exciting time for our customers, partners, and internal teams.
Today we have even more exciting news: we've entered into a definitive agreement to acquire SeekWell.
Operationalizing analytics for the app economy 
So why SeekWell? It all comes down to operationalizing analytics into every facet of our customers' business. Today, apps have become the de facto place where work happens. The FTC has estimated this app economy is creating nearly $1T (yes, T as in trillion) in value. These apps are where we spend a majority of our time. They're where decisions are made. And they're where action translates into impact.
There's no doubt these apps have brought greater efficiency and scale to our businesses. At the same time, cloud data warehouses and ELT/ETL tools have made capturing all your data in one place and performing analysis easier than ever. But getting those insights back into the apps—where business people make decisions—has remained a complex, arduous process.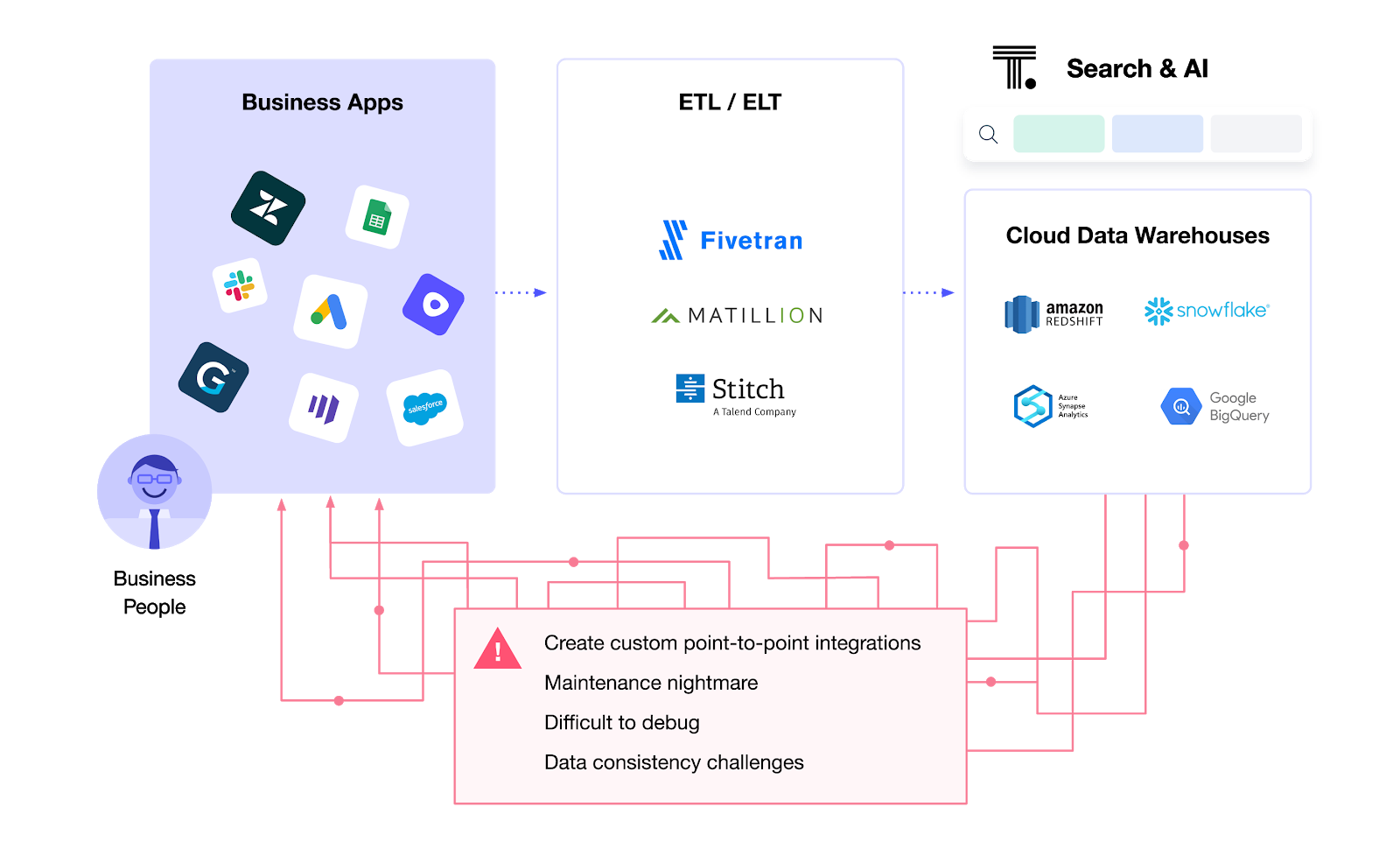 This one-way data pipeline goes against everything the cloud promises. Customers need agility, flexibility, and automated, continuous feedback when it comes to their cloud data. That's where SeekWell comes in.
Transforming data pipelines into data loops with SeekWell
SeekWell is a pioneer in the reverse ETL space, innovating to fix this problem.
With their technology, customers can use SQL instead of complex coding or scripts to get data out of cloud data warehouses, into productivity apps like Google spreadsheets, and then synced back to business applications like Salesforce, Facebook Audiences, Adobe, and Zendesk. By automating this process, Seekwell ensures business users have access to the most up-to-date insights right in their existing workstreams.
2:200:00Logged In to WistiaReport a problemOpen video in WistiaView stats in WistiaCopy link and thumbnail
As SeekWell's technology is integrated into ThoughtSpot, you won't even need to use SQL. Natural language search will power the entire data loop. And we're not stopping there. As you continue growing your app portfolio, we'll continue investing in new integrations for SeekWell to make automating insights to your business apps that much more seamless.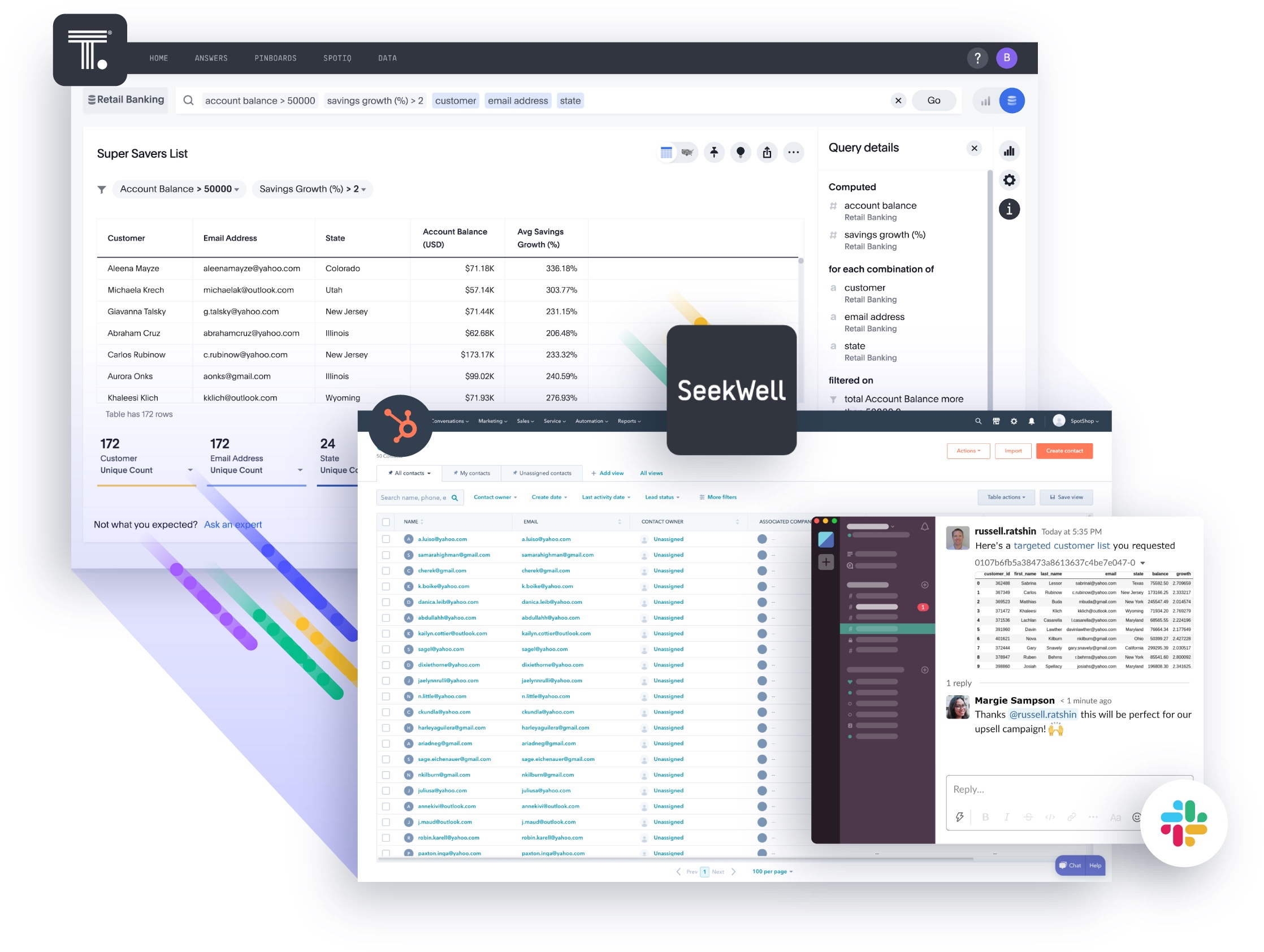 Experience SeekWell first hand by signing up for a free trial today.