This blog is part of our ongoing "ThoughtSpot cloud monthly release" series, which highlights the latest feature and functionality updates in ThoughtSpot Cloud. Sign up for a free trial of our cloud platform today to start driving even more value from your cloud data.
Here at ThoughtSpot, we love keeping customers like you at the center of innovation. This month's cloud release has something exciting for everyone, from business users to IT Ops engineers. Read on to learn what's new in ThoughtSpot Cloud!
Customize the Search Assist coaching experience for business users [Beta]
When we first launched the Search Assist onboarding experience last year, we designed the tutorials to walk new users through pre-set queries on a fictional dataset. Now, analysts can customize tutorials based on real internal data to help make the onboarding experience even more relevant and powerful. 
With Search Assist Coach, you can guide new business users through search queries and data they're already familiar with, making ThoughtSpot that much easier to learn and adopt. As your business and use case changes, you can continue iterating to keep a user's first touch with ThoughtSpot fresh.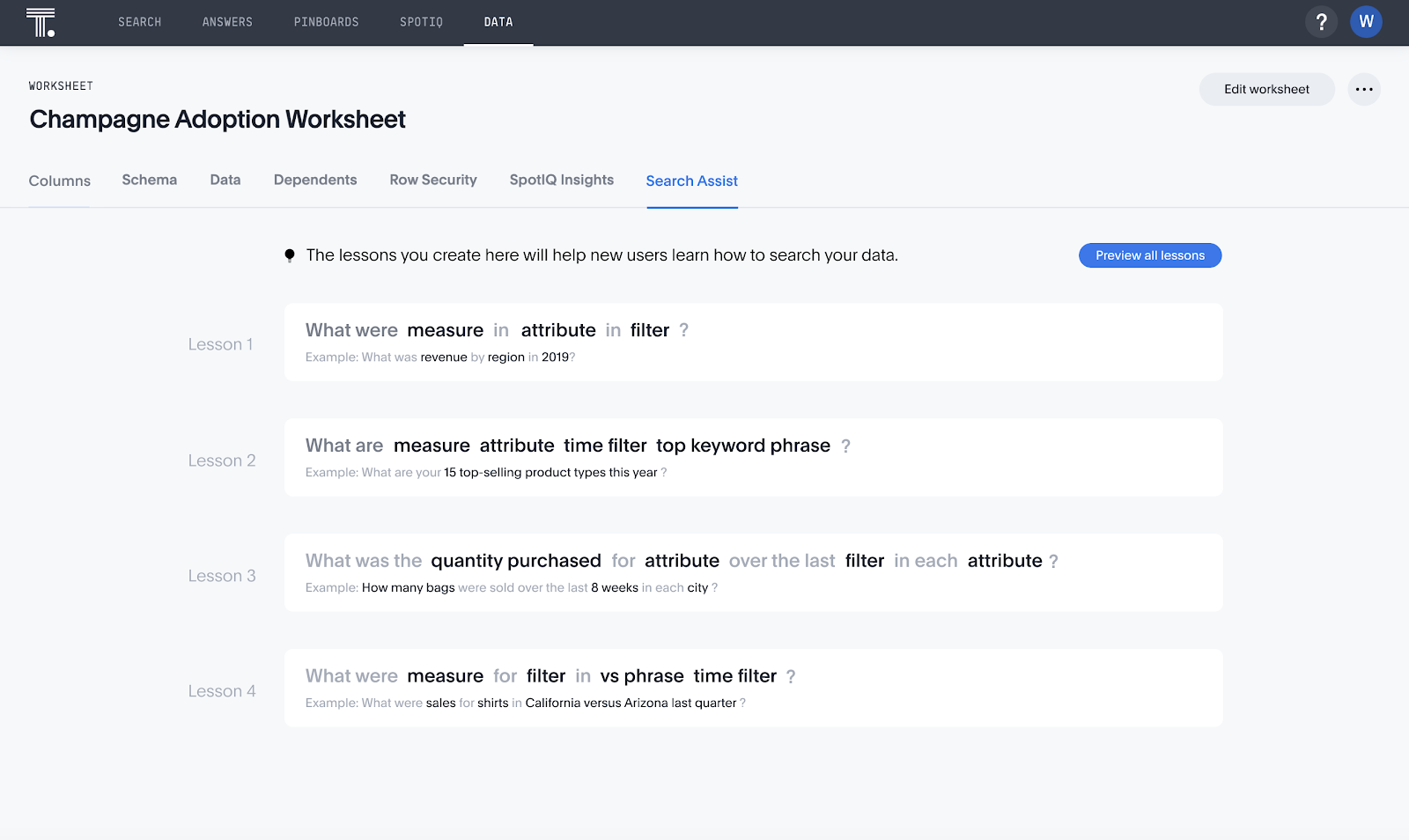 Import and export objects easily with SpotApps
Today, Thoughtspot customers can already use ThoughtSpot Modeling Language (TML) to reuse analytical modes across multiple environments and deploy new use cases. Now we're now taking the functionality one step further by introducing bulk import and export of analytics objects in the form of SpotApps. 
With SpotApps, you can package a collection of Pinboards, Answers, Worksheets, Tables and Views for quick and easy import or export. Once successfully imported, the respective objects are automatically created, so you don't have to spend time reinventing the wheel.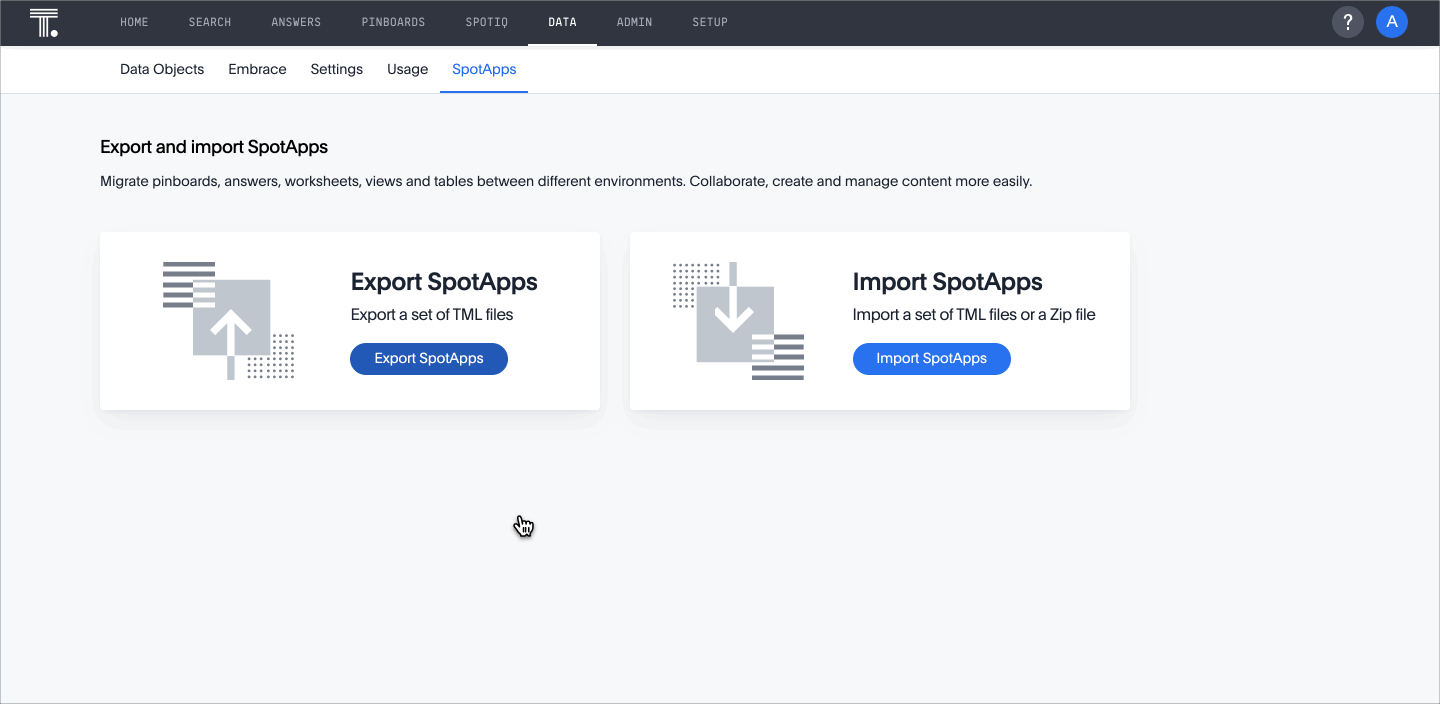 <br>Read our ebook to learn how you can 
build engaging data apps withThoughtSpot Modeling Language.
Automate new worksheet creation [Beta]
This feature simplifies worksheet creation for new customers so that they can get to searching on their own data quickly. It helps analysts design effective search experiences, recommends relationships between columns, and guides them through the workflow to creating their first worksheet.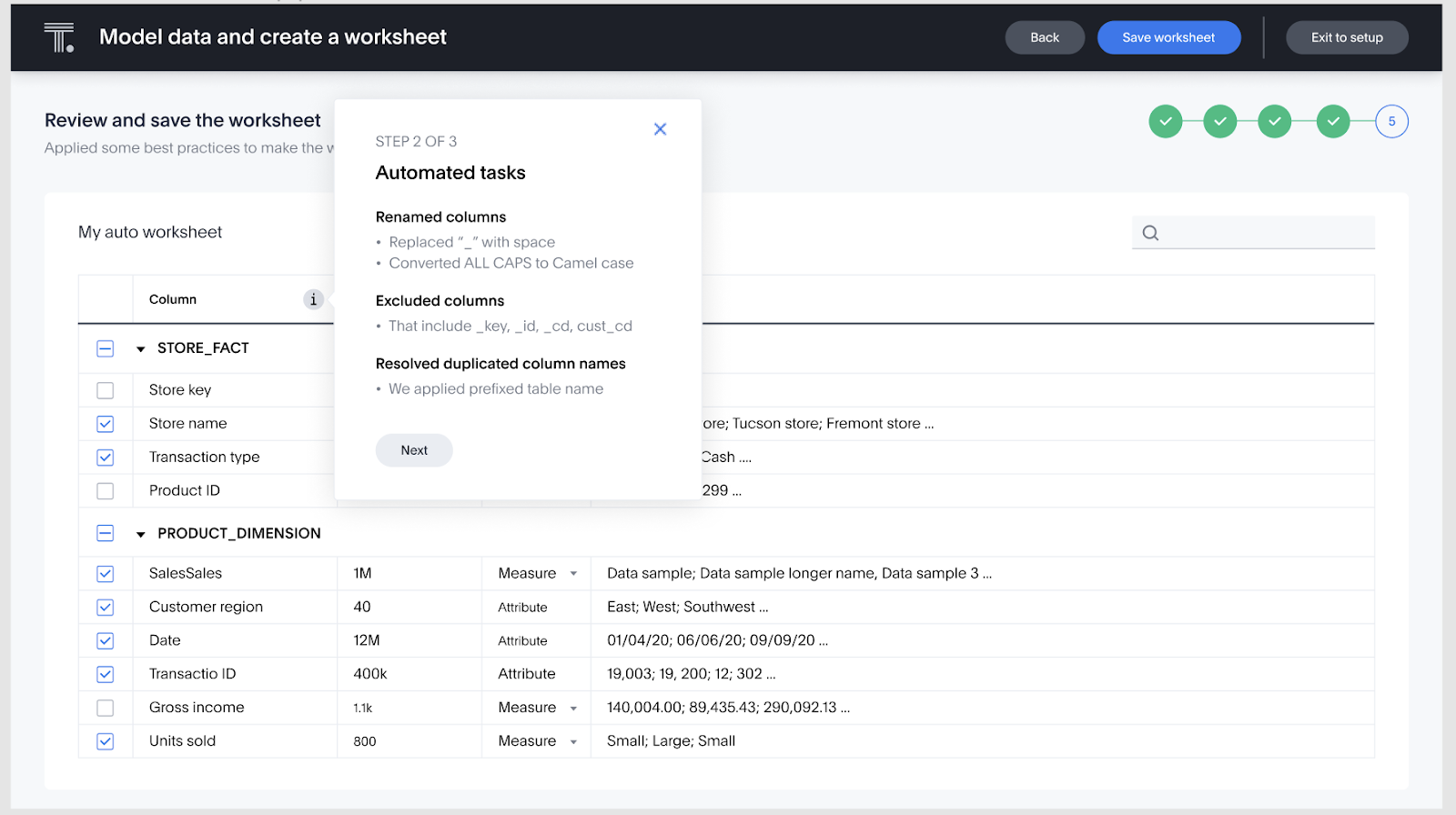 <br>Cloud data warehouse integrations and enhancements
As part of our continued cloud investment, we're building deeper integrations with cloud data warehouse partners to ensure a seamless customer experience. New developments for this release include:
Pass-through functions: This powerful tool allows you to send SQL expressions directly to your cloud data warehouses to call custom database functions and get the desired results.

Snowflake security pass-through: This feature allows you to apply user-level security set at the database level to individual queries, thus ensuring compliance with user-level permissions. This version supports security passthrough for Snowflake using OAuth for seamless authentication and authorization.

Oracle ADW connector for Embrace [Beta]: This new integration with Oracle Autonomous Data Warehouse intelligently automates provisioning, configuring, securing, tuning, and scaling your data warehouse. It also allows you to run ThoughtSpot directly on data stored in Oracle ADW, without having to migrate anything.
View real-time in-product usage and define consumption limits
Following the introduction of consumption based pricing for ThoughtSpot Cloud, we are launching prebuilt Pinboards for IT administrators to get a full understanding of the credit usage pattern. 
Now, you can automatically track and analyze cloud credit consumption, which users are consuming those credits and when, and how to map user actions to credit burn rate.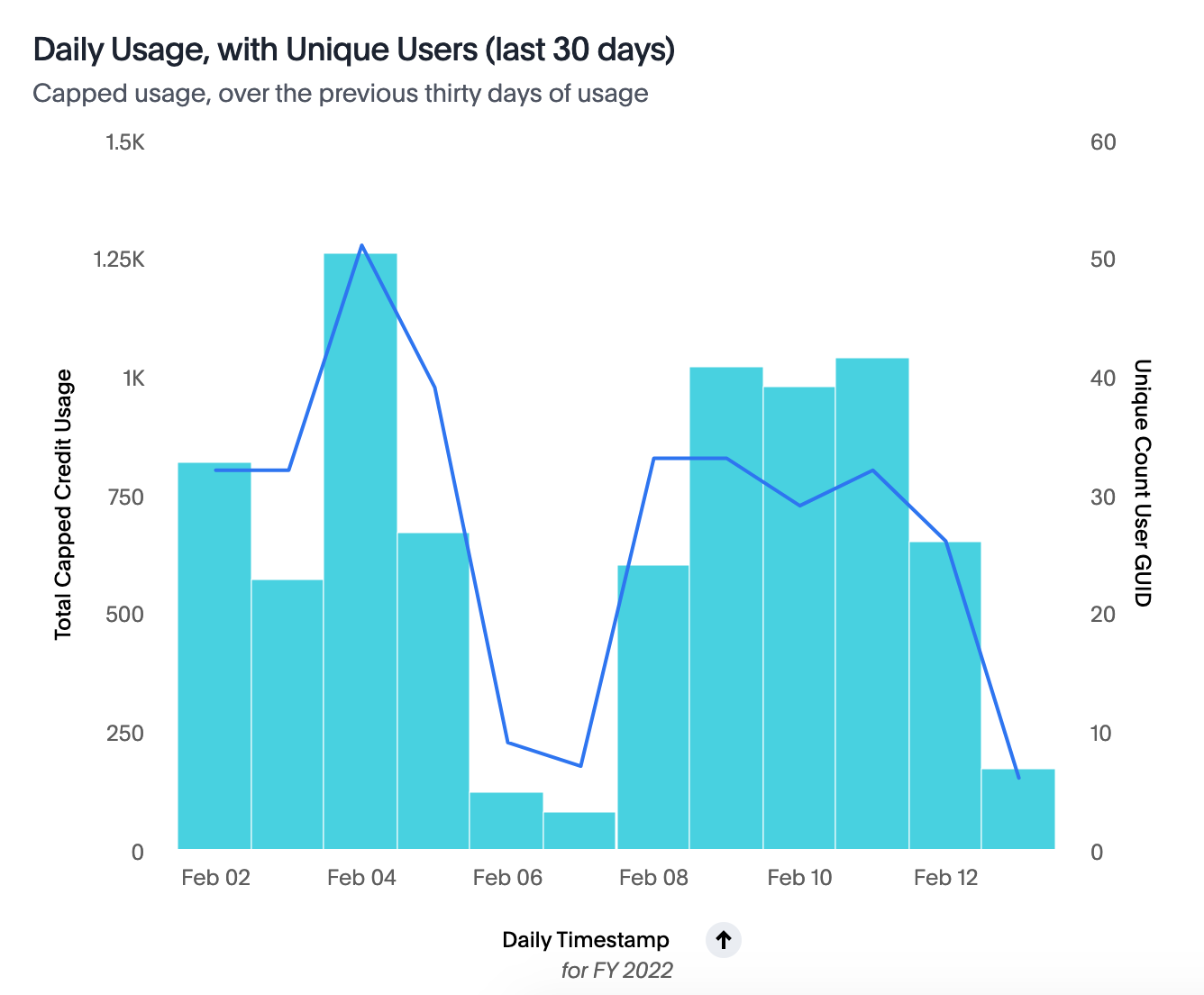 In addition, you'll be able to create new Pinboards for access control, so you can set user-based quotas or consumption limits and receive real-time notifications when users near their quota.
Expanding regional support for ThoughtSpot Cloud 
Before we go, we're happy to share that all the goodness of ThoughtSpot Cloud is now available in Frankfurt and Singapore. This is in addition to existing availability in the United States, Australia, and Ireland.
We can't wait for you to get your hands on all these new features! Drop a comment below to tell us which one you're most excited for and why.