Beyond 2020 was one incredible event. Not just because it was our first ever virtual customer conference, though that made it memorable in its own right. At a time when there was so much change, Beyond was the place to see leaders from business and technology come together to chart a new, bold course for their organizations. 
Their north star? Data. 
During a few action packed hours on December 9-10, change agents from across the industry got a glimpse of the newest innovations in search and AI technology, heard from global visionaries and data leaders who are embracing the future, got inspired by real-life success stories from ThoughtSpot customers - and even learned about Indiana Jones and the Temple of Lost Answers. 
Here are some of our favorite moments from this year's conference. If you weren't able to join live, you can catch all the sessions on demand. 
An unexpected keynote
Our CEO Sudheesh Nair kicked off the event, not with the bells and whistles you would expect, but with a frank discussion around a year that has been very tough for all of us. He shared openly how he had one of the hardest moments in his career, and what it took to overcome his fears.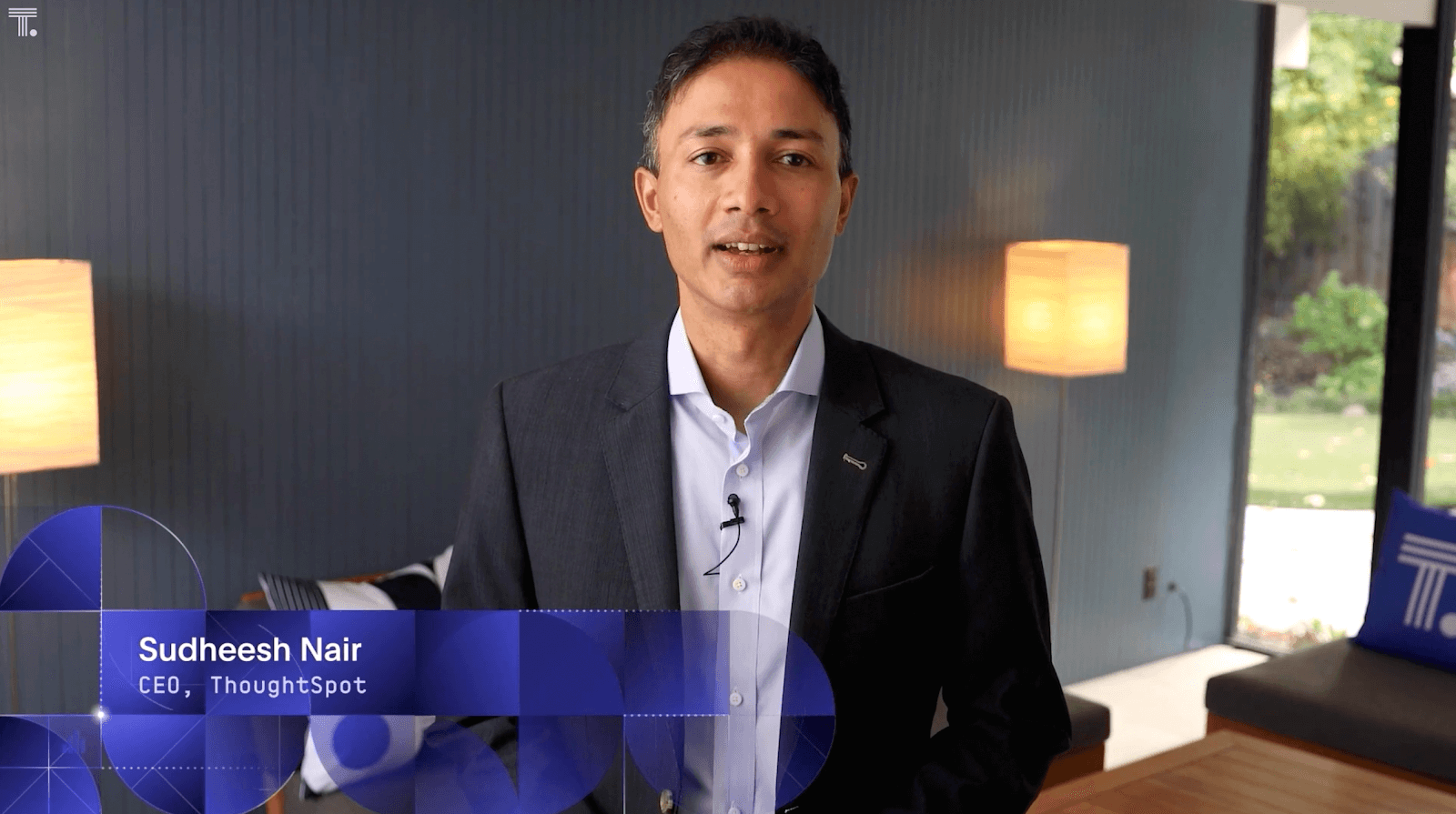 This is a lesson in leadership about confronting reality and solving hard problems, without any sugar coating.
A new way to search with ThoughtSpot One
With the launch of ThoughtSpot One, we unveiled the most substantial product launch in our history. Built on ThoughtSpot Cloud, ThoughtSpot One delivers an entirely new search experience inspired by consumer applications and built for the cloud. 
From Search Answers, which empowers people to search existing analytical content, to a new homepage, complete with trending content, and personalized onboarding tailored to a user's role, ThoughtSpot One introduces our most ambitious capabilities to date. Whether you're logging in for the first time or looking for a new data influencer to follow, ThoughtSpot One has you covered. 
The future with Frank Slootman, Snowflake CEO 
The future of data is being defined by the cloud. No one knows this better than Frank Slootman, CEO of Snowflake. 
Frank's fireside chat with Ajeet Singh covered so many elements of this future, including why Frank thinks analytics will become far more efficient over the next few years, the need to eliminate data silos to create a true data cloud, the ways this cloud will transform business, and how ThoughtSpot and Snowflake are working together to help companies realize this transformation.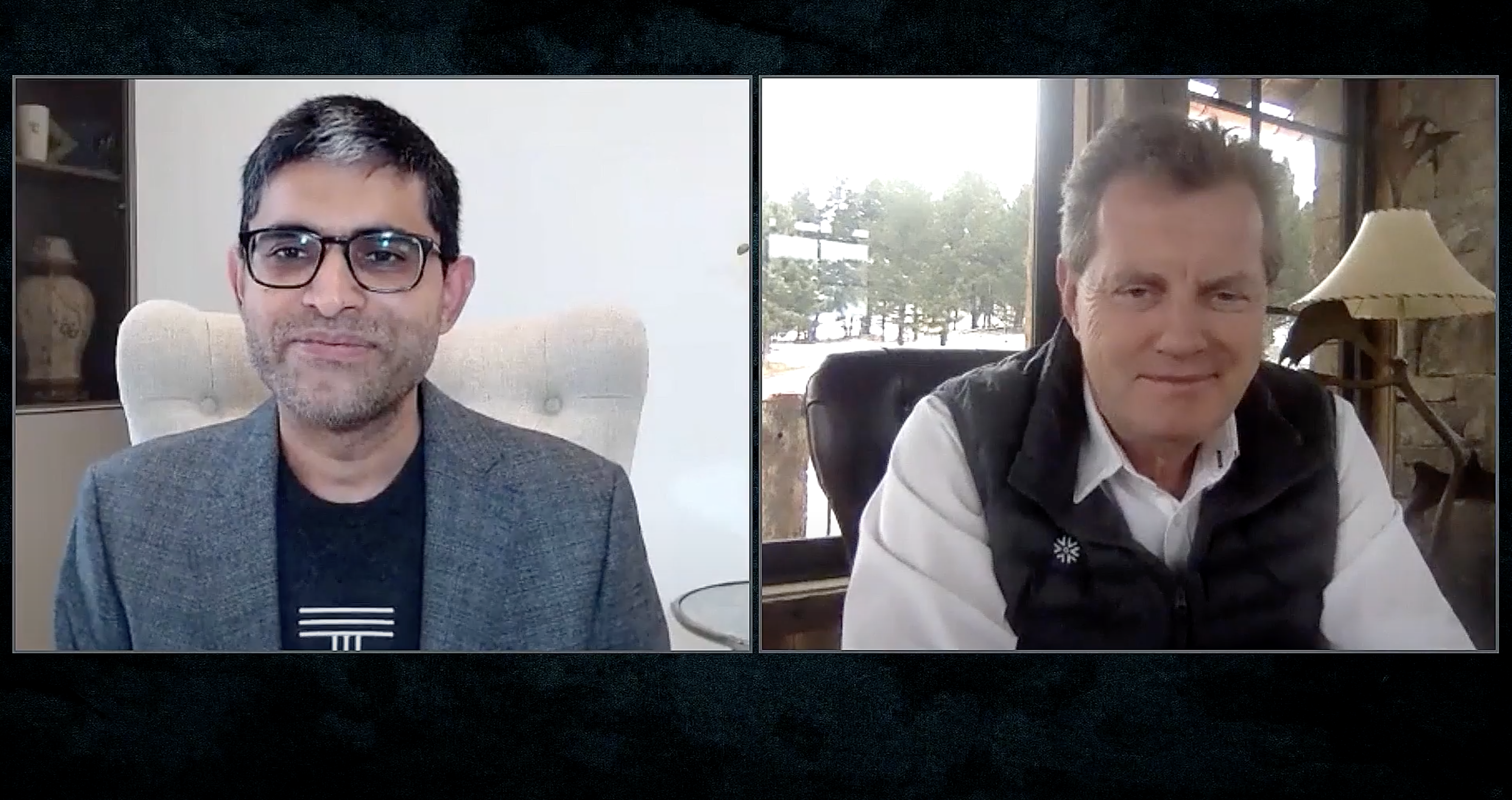 It wasn't all about technology, though. Frank got candid about his storied career, the most important leadership lessons he has learned along the way, and how the pandemic has changed business forever.
Speaking of the future: a sneak peek on ThoughtSpot Everywhere
Like any good customer conference, Beyond 2020 also gave a sneak peek on what's coming next. We loved sharing a look at our new embedded analytics product, ThoughtSpot Everywhere.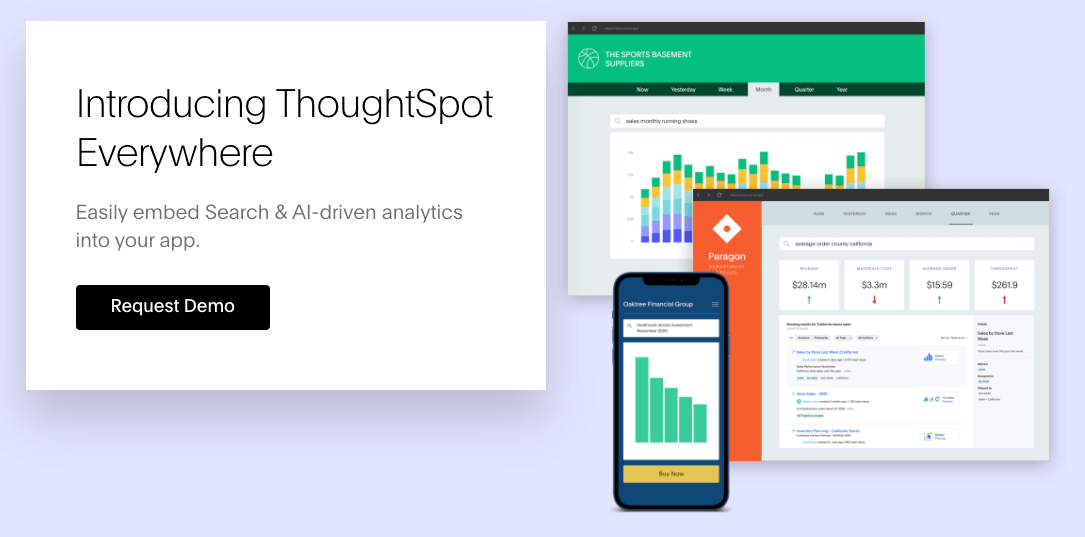 With ThoughtSpot Everywhere, it will be easier than ever for our customers to build immersive, engaging analytics experiences for their own customers directly in their applications and products. Our customer Hayes Management Consulting showed how they're alreading maximizing revenue for themselves and their customers with embedded reporting and analytics.
Incredible sessions from our customers
There's nothing better than hearing real life stories from customers who are actively transforming their organizations with data. At Beyond 2020, we were lucky enough to have incredible leaders from every industry and geography telling their data story.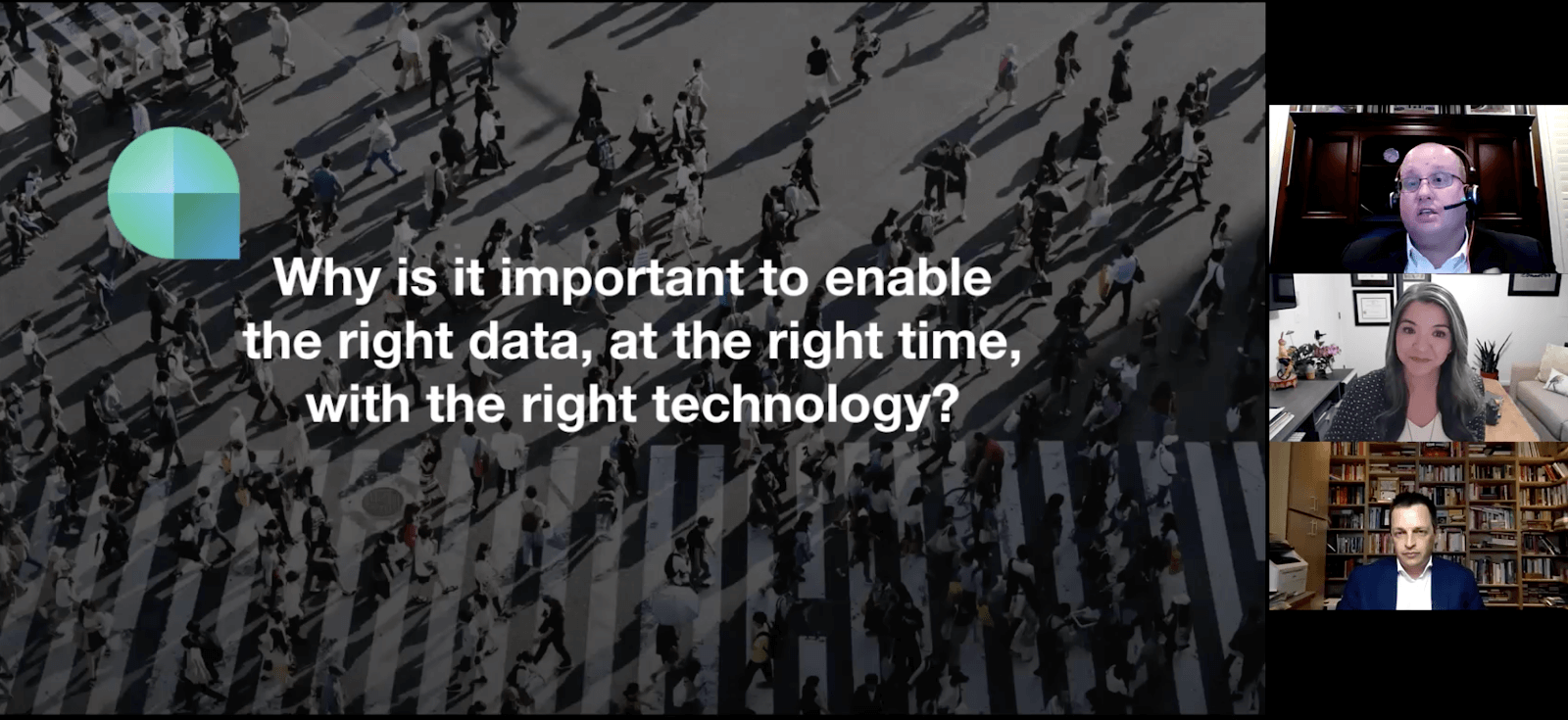 Thomas Mazzaferro, Christian Kleinerman, and Angela Hooper
For example, Western Union CDO Thomas Mazzaferro, joined by Snowflake SVP, Product Christian Kleinerman, discussed the pitfalls of traditional analytics, and why democratizing access to insights was required to avoid these barriers to transformation. T-Mobile's Ivo Bennema and Wipro's Sanjeev Chaudhary gave an inside look at what it takes to build a truly data-driven business, while Iaro Boutorin from Canadian Tire and our own Andrea Frisk shared how analysts can embrace the future, leverage new technology, and scale their impact across an organization by acting as data coaches.
Answering who is in the driver's seat, tech or people?
At Beyond, we went beyond how organizations are using data and technology today to discuss how they should be using them. In her incredible session, Ruha Benjamin, Associate Professor of African American Studies at Princeton University, dug deep with Cindi Howson into the intersection between technology, equity, race, and society. 

As members of the technology community, it's up to all of us to commit to building products and services that don't exacerbate inequity, but help address it. And we'll never look at benches the same again. 
We didn't forget to sleep.
As Matthew Walker, Professor of Neuroscience at Berkeley University and New York Times bestselling author, said during his session: "Sleep is a biological necessity. Now is the time to reclaim our right to a full night's sleep without stigma."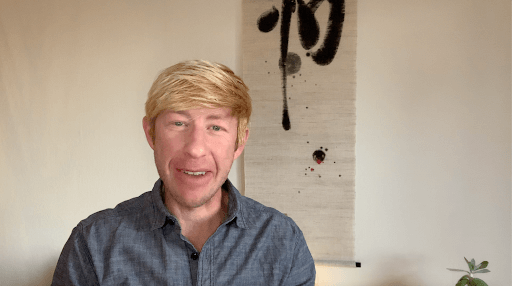 And he had the data and used analytics to demonstrate why we need 8 hours of sleep and to show what makes for truly restful sleep. It's time we all make sleep our superpower.
Fun with the community. 
While we wished we could have seen everyone in person this year, the pandemic didn't stop us from connecting with our Beyond community. Whether it was discussing the newest innovations in search and self-service BI in the live chat, or meeting up and snapping pics in our virtual photo booth, Beyond 2020 had the community spirit that makes our conference such a special experience.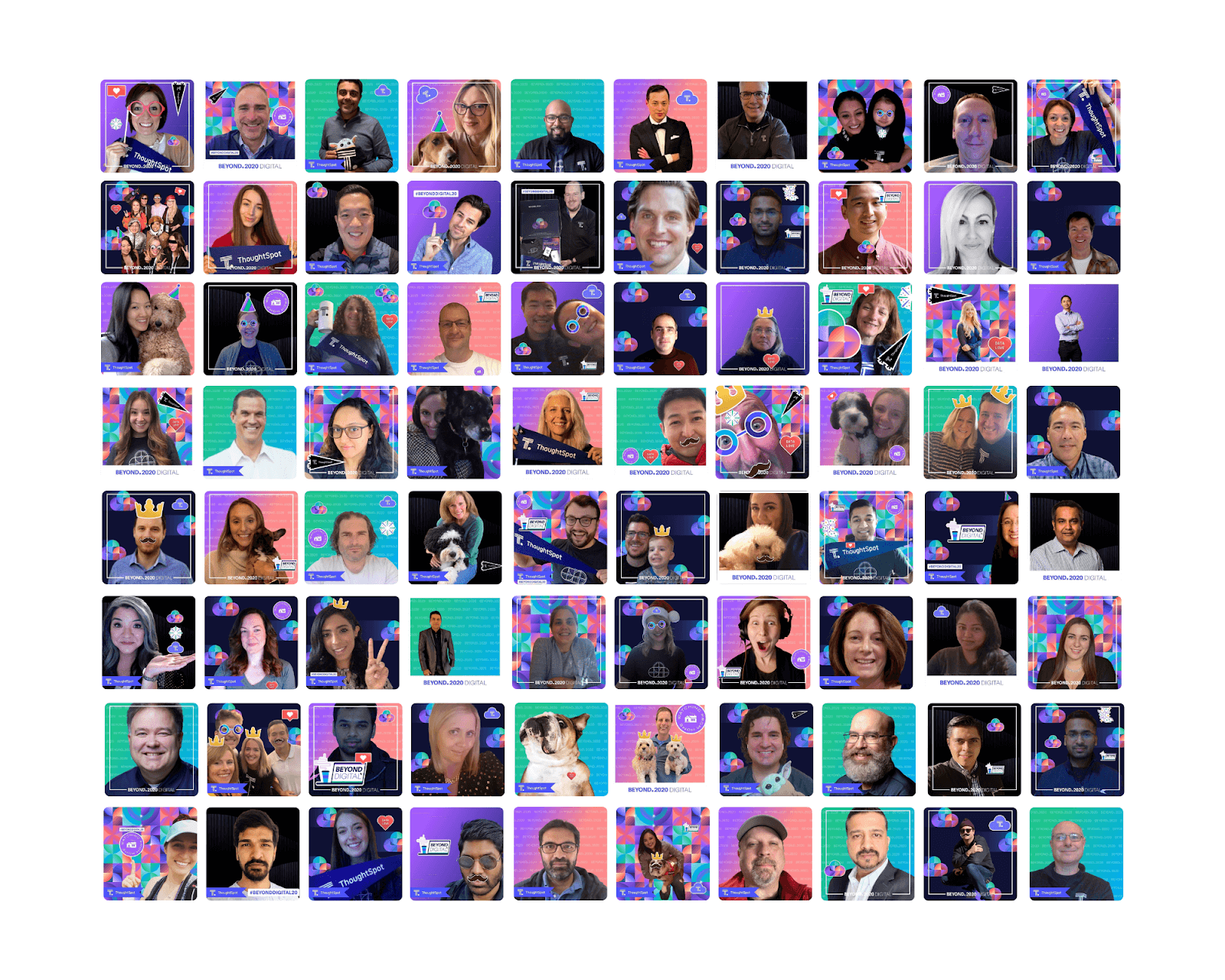 Indiana Jones and the Temple of Lost Answers 
Like every good customer conference, Beyond gave our attendees a glimpse into the product roadmap to see what's coming for ThoughtSpot.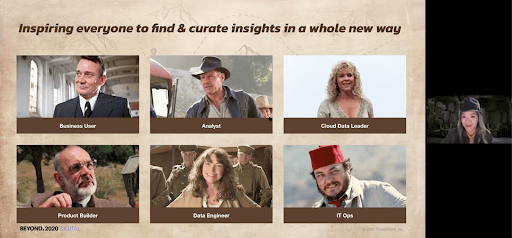 That's where the similarities end. Led by Angela Hooper, the product team gave the Beyond audience an Indiana Jones inspired look at so much exciting new features and products headed to the ThoughtSpot community in 2021. But we promise, no snakes. 
Thank you to everyone who joined and made Beyond 2020 an unforgettable experience. You can relive every session on demand. See you next year!