When to use a bar chart vs histogram
Once you've got the hang of the differences between bar graphs and histograms, it's simple to pick which one to use to visualize your data. It all comes down to whether you want to compare between categories or look at the frequency of certain values in a single dataset.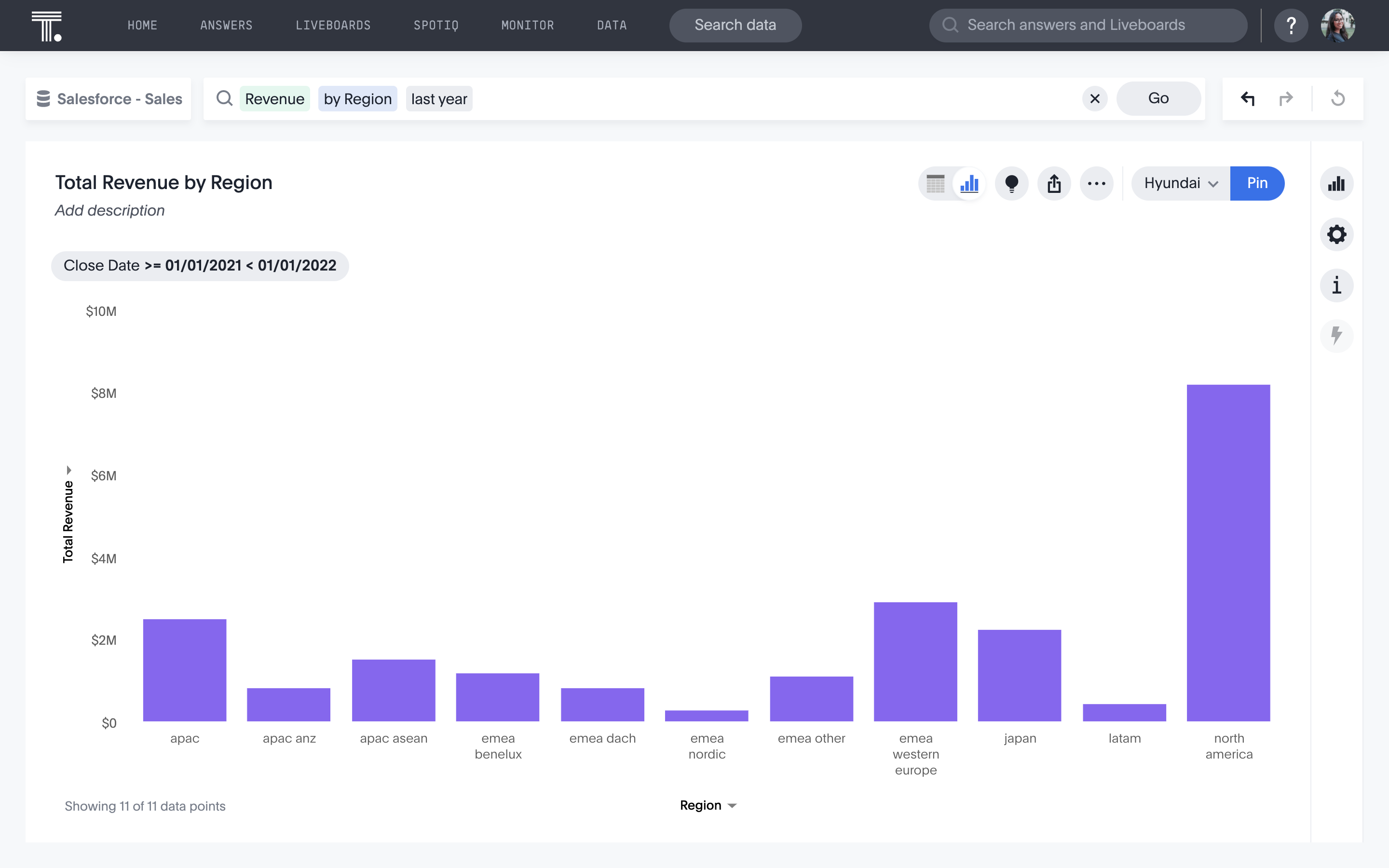 For instance, you could use a bar graph to plot how many people live in each of 10 major cities, how many votes different candidates received in an election, or how many pieces of candy each family member ate last Halloween. Business-related bar graphs might be total revenue for each division in the last year, new clients added by each partner, or average number of online sales for each of your top 10 products.
On the other hand, you can think of a histogram as a more informative way to summarize a dataset beyond just calculating the average, minimum, and maximum. For instance, you could plot the ages of your customers to reveal the relative proportions of people in different age groups. So even if you already knew the average user of your product was 40 years old, you might learn from a histogram that you have surprisingly strong product adoption from seniors, or are missing 30-to-35-year-olds entirely.
Sometimes, you might even want to plot the same data in a histogram and a bar chart to learn different things. For example, you might have daily sales numbers for your company for a year. Plotting these 365 data points in a histogram will show you how often you were hitting lower, higher, and mid-range numbers. It would also reveal how consistent your numbers were, as well as how many extra-high or extra-low sales days you had.
But you might also want to look at the same data month-to-month. To do that, you'd calculate the average daily sales for January, February, and so on, and plot the 12 means in a bar chart, and order the bars chronologically. Now you can see that sales fell off during the summer months, and surged again during the holidays.
---