Manufacturers today operate within razor-thin margins. To remain competitive, they work hard to get the best product to market as fast as possible. Across the board, from supply chain and facilities management, to product design and HR, they are always looking to identify bottlenecks and optimize operations.  
And for most manufacturers, data is produced at all levels of the organization, from sales transactions and inventory levels to shipment details and even product performance telematics. Yet despite all this data, manufacturers still struggle to give frontline employees access to that data fast enough to make real-time decisions with it. Even a small delay in a decision can have a big impact on the bottom line.
Reduced Visibility Creates Bottlenecks
Take for example a global semiconductor chip manufacturer. This company produces billions of chips each year, and each chip is comprised of separate components that need to be tested before being integrated into the end product. Their product delivery engineers evaluate the test results for each subcomponent, looking for opportunities to reduce chip size, improve part connectivity speed, or even reduce the amount of power the chip needs to run. By reducing wiring necessary for production, the team can drive significant savings in materials and costs—especially on the scale of billions of chips!
Unfortunately, the product delivery team struggled to get their hands on the testing data fast enough. Because the analytics tools this company had in-house were too difficult to use, the team relied on a separate BI team to manage the data extraction and report creation process  for them.
With each test, the BI team would run custom scripts to download the data into massive excel spreadsheets, and then upload that data into Qlik to create individual reports. Only then could the engineers on the product delivery team review the data. And if they needed to drill down into any datapoint or create new BI reports, they had to ask the BI team for help building those as well. This resulted in long wait times, which slowed down production. Both teams knew they needed to address this bottleneck, they were wasting too much time processing and waiting for access to data.
Search-Driven Analytics For Faster Insights
The product delivery team needed faster data insights so they could keep production moving. The BI team needed a solution that would eliminate the hours they were spending producing static reports. Both teams wanted a solution that would significantly reduce the steps (and time) necessary for data prep, and provide an intuitive and easy to use experience so that the engineers could build their own reports.
Enter ThoughtSpot, a next generation analytics platform powered by Relational Search. With it's intuitive, guided search interface, anyone can use ThoughtSpot to easily build reports and drill down into any metric to explore the data further.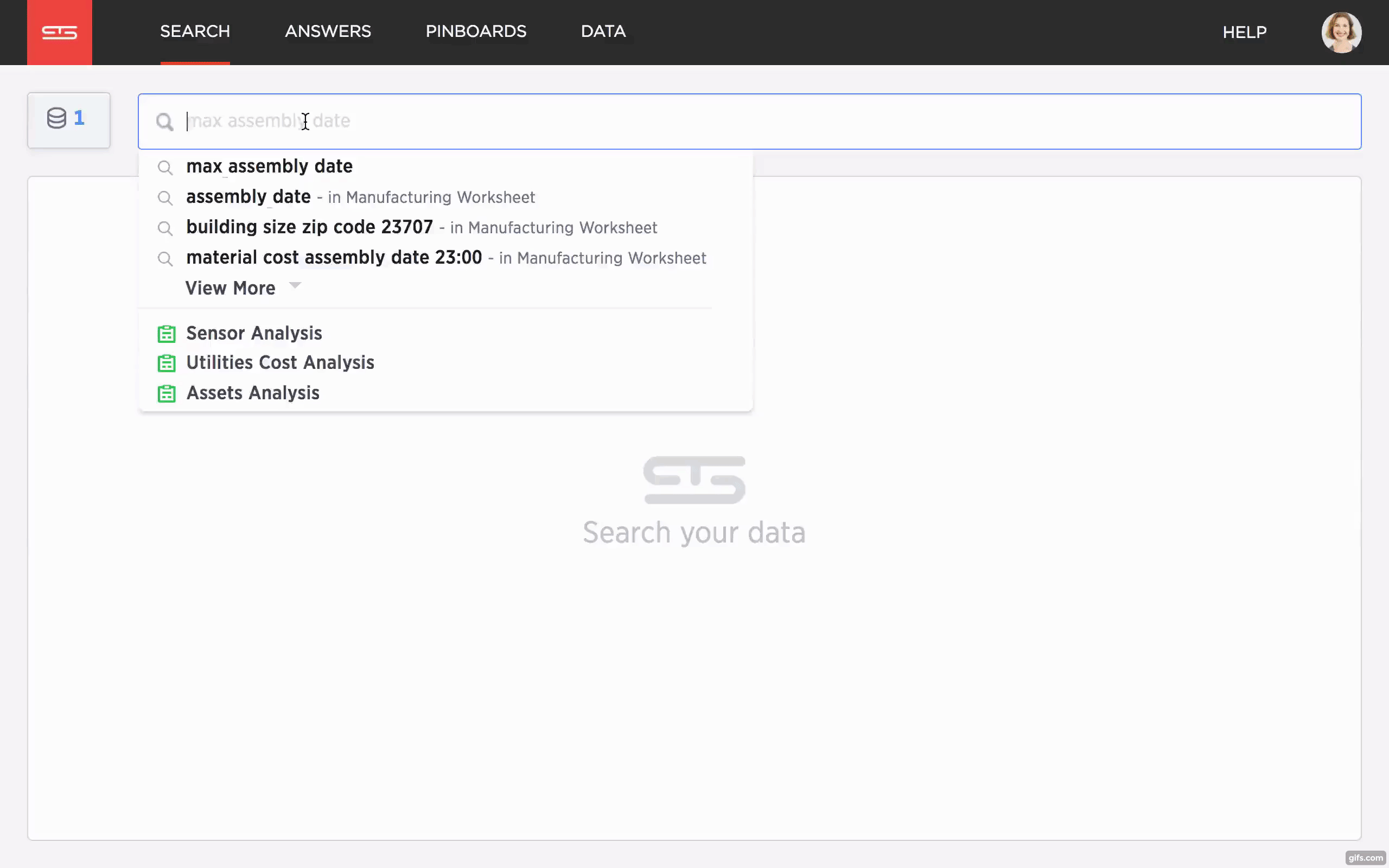 With ThoughtSpot, the product delivery team can now build their own reports and perform their own analyses, without needing assistance from BI experts. Everyone on the team can easily search to analyze product performance, and perform root-cause analysis by component and defect to instantly see what areas are causing problems. Instead of waiting weeks for insights, the team is able to prioritize fixes faster.
Data-Driven Efficiencies: Decreasing Costs and Time to Market
With improved visibility into critical product performance data, this manufacturer has identified multiple areas of production where bottlenecks can be alleviated, productivity can be increased, and ultimately costs can be reduced. As a result, the product delivery team has been able to reduce product size by 10%, which translates to massive material cost savings across the organization.
The BI team is now spending significantly less time managing the data pipeline, and freeing themselves up to focus on more strategic projects. Ultimately, these optimizations can be shared and replicated in other production units where applicable. For this manufacturer, being data-driven means using manufacturing analytics data to drive efficiencies at all levels of the organization, and it starts with giving everyone the visibility they need.