New report from Enterprise Management Associates names top 3 vendors innovating business intelligence and analytics with artificial intelligence and machine learning. Get a copy here.
The analytics market has been experiencing a once in a generation change. Successes for organizations over the last decade with analytics has sparked real interest - and investment - in the space. But over the last few years, this interest has dramatically accelerated.
The key driver behind this shift? The rise of artificial intelligence and machine learning.
AI and ML are empowering organizations to utilize their data in ways they never have before. With these new technologies infusing analytics, regular business people are able to use natural language interfaces to interact and explore data, quickly find insights, and then use them to improve decisions.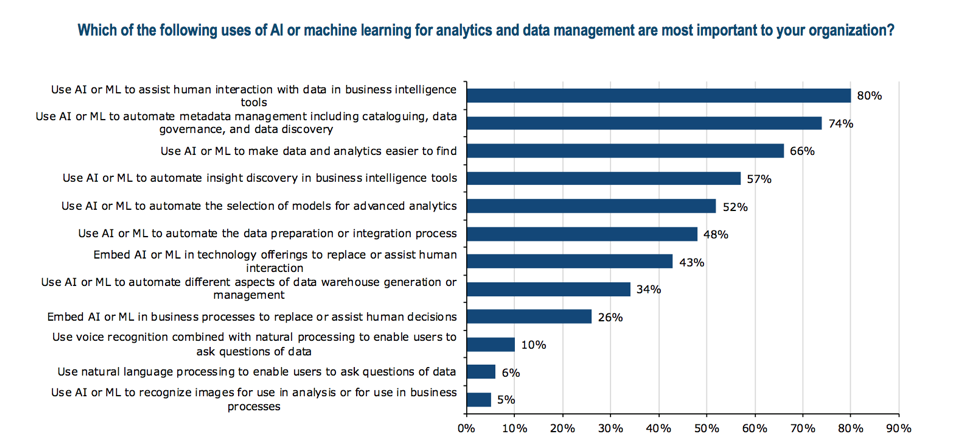 The opportunity associated with the rise of AI analytics is massive. Companies leaning into the next wave of data are growing faster than their peers, able to capitalize on opportunities and address challenges more quickly and efficiently than ever before. And that's having a serious impact on their bottom line.
Yet while enterprises know the value of this new world of AI analytics, many don't know where to start. Given the rash of companies claiming AI and ML capabilities, it's no surprise they're having trouble separating what's real from the hype.
To help organizations keep up with the speed of innovation in the data space, Enterprise Management Associates has compiled a new report Innovation in the Use of Artificial Intelligence and Machine Learning for Business Intelligence. The report identifies the major trends data leaders need to know about. It also highlights the top 3 technology vendors making those trends a reality, including ThoughtSpot, who was recognized for comprehensive coverage of key AI & ML capabilities, including Assisted Insights, Automated Insights, natural language query, natural language generation, next best question, and search recommendations.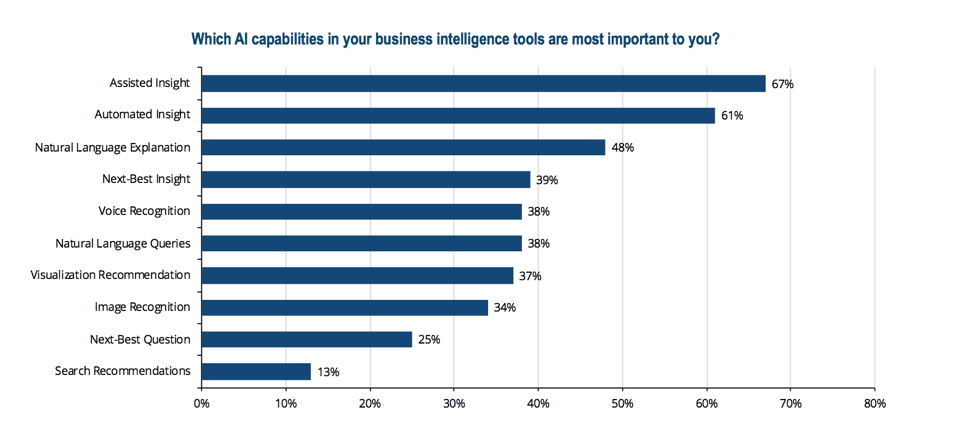 The report is perfect for technology executives in the C-suite like CIOs, CDOs, CAOs, BI and analytics leaders, business analysts, and line of business leaders who want to:
Understand the importance of using AI and ML in business intelligence platforms

Identify the priority and potential value created by the use of AI and ML in business intelligence

Characterize the Top 3 vendors and additional leaders in the use of AI and ML for business intelligence
Download your complimentary copy of the report here to learn about these critical trends in BI and analytics and learn how you can make them part of your organization today.