In today's fast-paced and ever-evolving business landscape, staying ahead of the competition has never been more crucial. Often, that comes down to how efficient you can make every aspect of your business. 
The biggest efficiency opportunity for businesses this year: Generative AI. After years of innovation, speculation, and conversation, AI took the leap this year to go mainstream, quickly going from science experiment to an essential part of business user's workflows, improving process efficiency and revolutionizing how teams measure success.
According to Gartner, the global artificial intelligence market size is projected to expand at a compound annual growth rate (CAGR) of 37.3% from 2023 to 2030. This growth trajectory indicates that the market is poised to reach a staggering $1,811.8 billion by 2030.
As the AI market explodes, new tools and capabilities abound, promising to reimagine how we work. But which are truly up to the task? Here are ten AI tools poised to redefine success in 2023. These resources offer a wide array of capabilities, from leveraging machine learning algorithms for data-driven decision making to automating repetitive tasks. By harnessing the potential of these cutting-edge AI solutions, businesses can unlock new levels of productivity, efficiency, and innovation.
Whether you're an established enterprise or a budding startup, these game-changing AI tools for businesses are shaping the future of business and redefining success in 2023. Here's our picks:
We'll kick this list off with a shameless plug for our own Generative AI offering, ThoughtSpot Sage. Sage is built on top of ThoughtSpot's secure and governed search interface, allowing you to harness the power of large language models like GPT and Google PaLM for self-service analytics at an enterprise scale. ThoughtSpot Sage also uses artificial intelligence to illuminate relevant trends and patterns in your data and present them in an easily understandable format. That's right, telling a powerful data story that drives business outcomes just got a whole lot easier.
If you've ever waited hours (or days… or weeks!) for an answer to a data question, this one's for you. By empowering frontline business users to search and understand their business data using natural language, you can make informed business decisions that translate to tangible value in your bottom line—all without compromising confidence and security.
Core features:
AI-powered, natural language search

AI-generated answers

AI-powered search suggestions

Human in the loop feedback system

AI-assisted data modeling
Searching for ways to plug AI into your Microsoft or Google Workspace tools? We've got apps for that too. Now you can connect your data across the tools you're already using, and harness the power of AI for analytics right inside your data spreadsheets. The best part is, you can get started for free by downloading our ThoughtSpot for Excel or ThoughtSpot for Sheets plugins.
Looking to search your business data that's not living in spreadsheets? See how ThoughtSpot Sage can increase BI adoption and data fluency across your organization—sign up for a 30-day free trial.
Now, onto the player who acted as a major catalyst to the AI craze way back in 2022 (oh, how far we've come in such a short time) and continues to be a major disrupter today: ChatGPT. Developed by OpenAI, ChatGPT is a chatbot that enables users to leverage conversational AI to ask and answer questions.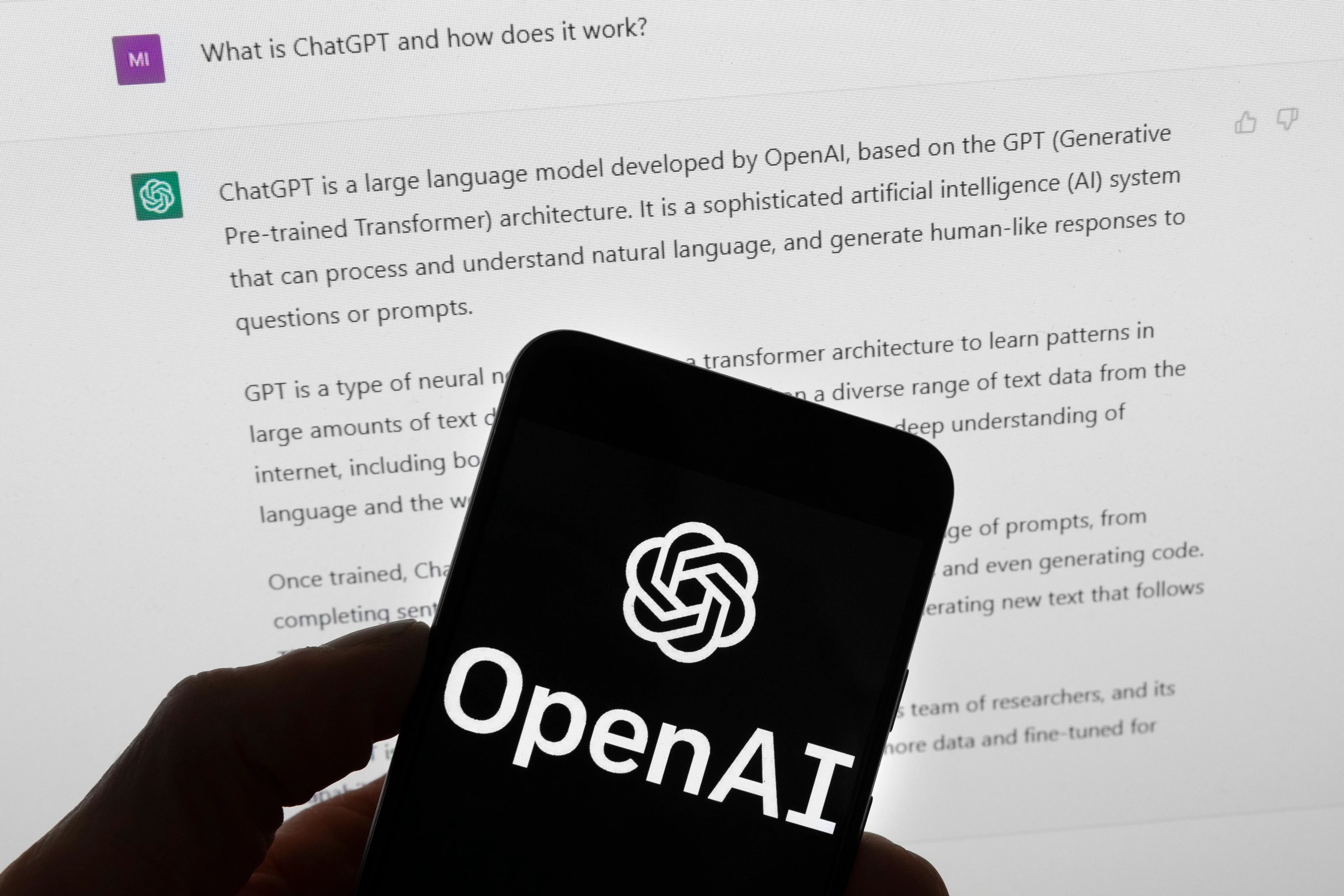 This AI software for business is grounded on an advanced language model that's been trained on a diverse array of internet text, powered by innovations in transformer architecture. The latest model, GPT-4 is more advanced than previous versions. However, all versions of ChatGPT deliver response hallucinations and introduce security risks. To mitigate these risks, you should ensure your teams have defined use cases for when it is safe to utilize any version of the service for business purposes.
Core features:
Natural language understanding

Contextual responses

Multi-lingual support

Knowledge base integration

Instructional response customization
Google has been a long-time, major contributor in the AI race, building a company synonymous with search. As the AI market heated up, they announced their own conversational-AI chatbot, Google Bard, in February 2023. Since then, Google Bard has been updated with Google's latest and most sophisticated large language model, PaLM 2. 
You cannot use Google Bard in cloud apps like Sheets, and that's where Duet comes into the picture. Google Cloud's Duet AI serves as a constant AI partner, offering assistance to users across all skill levels exactly where it's required. These AI services make cloud platforms across the Google workplace more human-centric, holistic, and helpful.
Core features:
Uses the most sophisticated LLM, PaLM 2

Interactive voice assistant

Synchronization with other Google products

Export code to more places

Intelligent document summarization
I may be biased as someone who spends a lot of time creating content, but another AI tool for businesses that should be on your radar is Jasper. Jasper is designed to seamlessly aid content creators, marketers, and businesses in generating top-notch content using AI. You can utilize Jasper to craft a diverse set of content types—such as blog articles, product summaries, promotional text, and emails. 
What I like the most about Jasper is its brand voice capability. It enables users to incorporate their distinct brand voice into the AI-generated content. This feature helps ensure alignment between the company's brand identity, tone, and style across all Jasper-produced content. 
Core features:
Engaging content creation

Tailored AI for your brand voice

Real-time information retrieval

Integrate AI directly into your workflow

Secure, scalable, and customizable writing assistant 
ChatSpot.ai is another powerful AI tool for businesses that's great for marketers and go to market teams. Powered by CRM market leader HubSpot, this tool is specifically built for sales and marketers to enhance their productivity. ChatSpot.ai harnesses the capabilities of ChatGPT-3.5 and GPT-4, integrating them within HubSpot CRM. 
This allows users to interact, ask queries, and give comprehensive task instructions using conversational language within a chat interface. One can send follow-up emails, pull reports, create new segments, lead management, and more with this AI assistant. 
Core features: 
Conversational CRM bot that improves your productivity

Assemble required CRM data directly in the chat interface

Prospecting templates to swift outreach opportunities

Create AI-generated images from texts

Enables you to delve extensively into company data 
Have you ever been overwhelmed by the number of channels, tools, apps and related notifications? Me too. 
theGist is the AI productivity tool that lets you access all of the work apps within a single dashboard. With Gist's smart inbox, you can experience a unified workspace where all your notifications and communications are consolidated. It is specifically created for Slack where you can connect all your work apps. 
Core features:
Provides up-to-date data from multiple sources

Top-notch privacy and security

Set up custom alerts for specific events

Easy-to-use interface

Transform your information consumption habits and enhance productivity
Making the most of meetings is an essential element of efficient teams and businesses.  Fireflies.ai, an emerging platform in the AI landscape, is transforming the way businesses conduct meetings and interpret data. It offers an advanced AI meeting assistant that can attend calls, take notes, and provide transcriptions, effectively capturing important details and insights that could otherwise be missed. 
Fireflies.ai supports all the popular apps including Google Meet, Zoom, Teams Webex, Ringcentral, and Aircall. It also offers the ability to search through your past conversations and create action items in seconds. 
Core features:
Automated meeting transcription

AI-powered note taking

Action item tracking

CRM integration

Collaboration tools
Lavender.ai is an innovative email assistant designed to optimize your communication and productivity. Its unique selling point lies in its AI-powered capabilities that not only help you write more effective emails but also understand your recipients better. Lavender.ai analyzes your recipient's communication style and provides real-time suggestions to match that style, enhancing your chances of a positive response. It also offers valuable insights about the best time to send your emails based on your recipient's previous activity. 
 With its intuitive interface and advanced features, Lavender.ai takes email correspondence to a new level, making it an indispensable tool for professionals seeking to improve their email efficiency and effectiveness.
Core features:
AI email coaching

Personalization assistant

Real-time optimization

Email intelligence

Sentiment analysis
Motion is a pioneering AI productivity tool for businesses. Similar to gist, it's designed to optimize your digital workspace and boost efficiency. Here's where they differ: Motion leverages machine learning algorithms for smart task scheduling, automatic prioritizing, and intelligent notifications. 
Its user-friendly interface and customizable settings are backed by AI, making it versatile for different work styles. Whether you're an independent professional combating procrastination or a team leader striving to enhance team productivity, Motion employs AI to help manage time and tasks more effectively.
Core features:
Task prioritization

Calendar conflict resolution

Intelligent scheduling

Team collaboration

Native integrations
Last but not least, we've got Frase.io. I couldn't help but end with another content creation tool. Frase.io is designed to revolutionize the way content is created and optimized. It leverages artificial intelligence to help content creators, marketers, and SEO professionals produce high-quality, SEO-friendly content that matches user intent.  
Frase.io's AI can analyze top-performing content across the web for any given topic, identify key patterns, and provide actionable insights to create content that stands out. In essence, Frase.io uses AI to streamline the SEO-focused, content creation process, making the planning process more efficient and effective.
Core features:
Questions and topics research

AI-generated content briefs

Content optimization

Frase answer engine

Competitors' content analysis
Use the right AI tools to exponentially scale your impact
The landscape of AI is rapidly evolving, contributing to an ever-expanding list of tools that are revolutionizing various industries and work processes. The top AI tools we've explored in this blog post each bring unique capabilities to the table—automating mundane tasks, providing automated data analytics, and enhancing customer engagement, and even optimizing content for SEO. It's clear that these AI tools aren't just futuristic concepts, but practical solutions actively driving efficiency and innovation in today's modern workplace. 
However, the key to harnessing their full potential lies in understanding your specific needs and implementing these tools strategically. As we continue to navigate the digital age, AI tools will undoubtedly play an increasingly integral role in shaping our work and personal lives. So, keep exploring, stay informed, and find ways that make sense for you to embrace the AI revolution.