The pandemic has forever changed the way we do business. More employees are working remotely, technology leaders are accelerating moves to the cloud, and entire industries like education, manufacturing, and retail are reinventing the way they engage and serve customers. As the pandemic continues, we've been curious to learn how companies are using data to drive these important decisions, and why having faster access to real-time data has never been more important to pivoting your business. 
At this year's DATAcated Conference, ThoughtSpot Chief Data Strategy Officer, Cindi Howson spoke with Flex Senior Director of IT, Rajnish Gupta about how data is informing the company's return-to-office strategy. They also discussed how Raj made the case for early ThoughtSpot adoption, despite having multiple BI tools, and how business use has expanded since then. 
Learn how modern data leaders like Raj are transforming their business with cloud, search, and AI. Download the white paper now.
Cindi Howson: Tell us a little bit about Flex.
Raj Gupta: Flex is a global technology and supply chain manufacturing company. We partner with customers around the world to make the world a better place; that's kind of our motto. We were recently recognized by Fortune as one of the world's most admired companies. 
Flex is really driven by our focus on social responsibility, global competitiveness, and use of our corporate assets. We're located in over 30 countries, operating in almost every industry you can think of. I'm primarily responsible for financial reporting and intelligence. I'm also responsible for helping proliferate and expand ThoughtSpot to the rest of the organization to make their world a better place and really drive data-driven decisions.
CH: You were an early adopter of ThoughtSpot. What's the key reason you brought it in? And how did you make the business case given that you already had so many other BI tools?
RG: It's true! We're flooded with BI tools, as some of our users would say—but ThoughtSpot came in at a perfect time for us. Being a global company across 30 countries, we've seen a lot of disruption in the supply chain. Over the last year we've noticed increased regionalization driving the need for rapid simulations and shorter product life cycles. Each customer is unique; you can't just adopt a cookie cutter approach. The pandemic has definitely accelerated these constraints.
"ThoughtSpot allows us to get better visibility into the data at a faster rate and connect multiple data sets, which was a continuous ask for us."
I used to say, "We need to have the data ready at the speed of a tweet." Before ThoughtSpot, developers were doing a lot of customizations, but now we can let users do it on their own. We're the backbone of making sure that data is accurate and available at the time they need it. 
CH: After starting with the finance organization, how did you expand usage to the supply chain?
RG: The supply chain was a bit more mature with their analytics capabilities, but they were really excited about the ad hoc piece of SpotIQ. As a global organization, we have a lot of inventory and components. There's only so much you can present on a dashboard. This team was really excited about the granularity to drill up and down, in real time. SpotIQ also provided insights on where the team should focus, where we need to move inventory, where we're having shortages.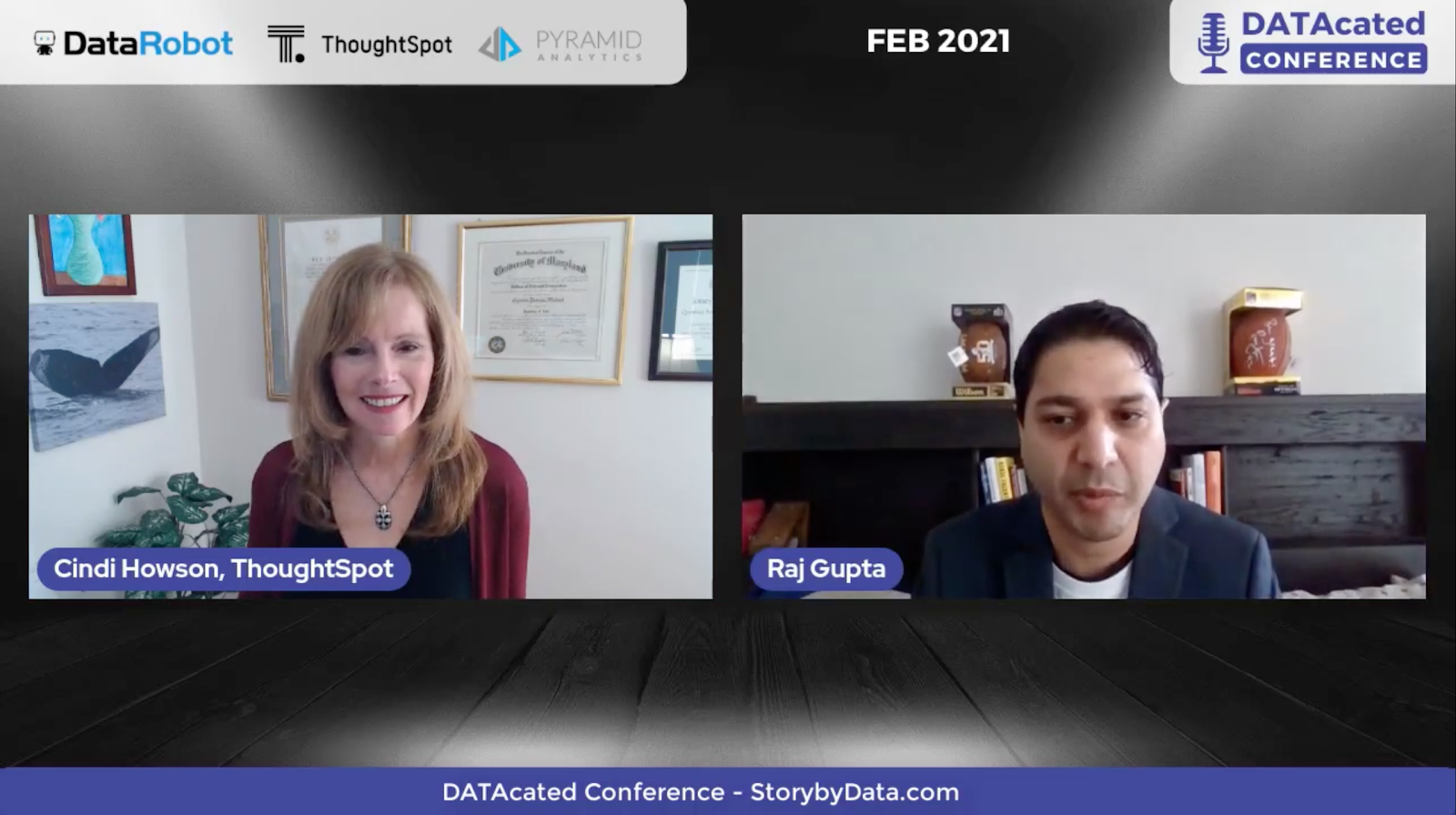 CH: How else are you using ThoughtSpot today? 
RG: One of our newer but higher priority use cases is around returning to work and digitizing the workforce. We really need to understand where our employees are and how we can potentially get them back safely. Some of that data is internal, but a lot of it is external around some of the COVID-19 hotspots. 
Beyond that we're also looking at employee data. There's been a lot of transition in terms of where employees live and where they're moving. ThoughtSpot has partnered with us to understand that dataset and is now providing the ability to get hotspot data in different countries, particularly outside of the U.S. Then we marry our datasets and link it with our HR data so we can figure out how to bring everyone back. 
CH: Looking ahead, what are your hopes for ThoughtSpot? Where are you taking it next? Will the cloud have a role in this?
RG: We are really excited about ThoughtSpot Cloud. I think that's where almost the whole world is headed. It's good timing for us as well because it gives us an opportunity to align our enterprise cloud adoption strategy—a big piece of that being different platforms like Snowflake and Hadoop. It's going to take the entire team to go on this journey, but we'll eat the elephant one bite at a time. 
Ready to transform your own business?
Becoming a data-driven business doesn't happen overnight, but with analytics solutions like ThoughtSpot you can start realizing the value of your cloud data and solving business problems faster than ever before. Download our latest whitepaper to learn what modern data leaders are giving up and scaling up to empower users and uncover business-critical insights.