You know ThoughtSpot as the experience layer of the modern data stack—a five-layer cycle that includes ingesting, transforming, loading, storing, and finally interacting with your data. Bringing self-service analytics to customers is only possible through the incredible ecosystem of partners who work alongside us.
Together, we help customers accelerate use cases, build better processes, and realize truly amazing business results. Here's a glimpse at some of the work our partners have contributed over the past few months—plus a look at what's ahead:
InterWorks builds seamless data experiences
Karl Riddett is the Regional Lead at InterWorks. He works with enterprise customers to deliver business transformation and strategic technology initiatives for data and modern analytics strategies. Here's what he had to say about working with ThoughtSpot:
"With the power of ThoughtSpot's AI-Powered Analytics, we help non-technical clients discover insights. And by combining ThoughtSpot Everywhere and InterWork's Curator, we enable our clients to deliver a branded, unified experience for all of their Analytics—increasing user adoption and value of customers' ThoughtSpot investment." —Karl Riddett, Regional Lead at InterWorks
To learn more about this exciting partnership and hear how Interworks can help your organization access true, self-service analytics and strategic technology transformation, we hope you'll join us at Beyond 2023. InterWorks will participate in the keynote and additional breakout sessions. 
BlueCloud doubles down on retail analytics 
As the retail landscape evolves and businesses explore merging physical and digital spaces to create memorable customer experiences, business intelligence in retail is increasingly important. Data analytics allows retailers to enhance customer experiences, optimize operations, and maintain a competitive edge. 
"That's why I'm excited to join BlueCloud as their VP of retail as they double down on this vertical. With ThoughtSpot, we'll continue to help our customers achieve their strategic goals in the retail analytics space."
—Iaro Boutorine, VP Retail + CPG Practice at BlueCloud and former AVP at Canadian Tire
Join us at Beyond 2023 to learn how the BlueCloud and ThoughtSpot partnership can help you achieve strategic data goals. During the event, Boutorine will also share how ThoughtSpot helped drive his retail analytics mission at Canadian Tire, and how he plans to help BlueCloud's retail clients execute similar initiatives.
Slalom launches demos with modern data stack leaders
Slalom works with ThoughtSpot to drive innovative transformation for clients looking to modernize their data stack and get faster, easier access to their insights via AI-Powered Analytics.
In order to help our mutual customers grow, innovate, and drive transformational change across their organization, Slalom developed two custom demos. One showcases the power of combining ThoughtSpot, Snowflake, dbt, and Slalom, while the other demo focuses on ThoughtSpot, Starburst, and Slalom. 
"I'm excited to continue driving momentum in the field and growing our partnership." —Jimish Kadakia, Senior Consultant Slalom
To catch Slalom and ThoughtSpot in the field, join us at our upcoming live events including:
Join these partners and more at Beyond 2023
If you're looking for an opportunity to interact with the best of the modern data stack, you don't want to miss Beyond 2023—register here.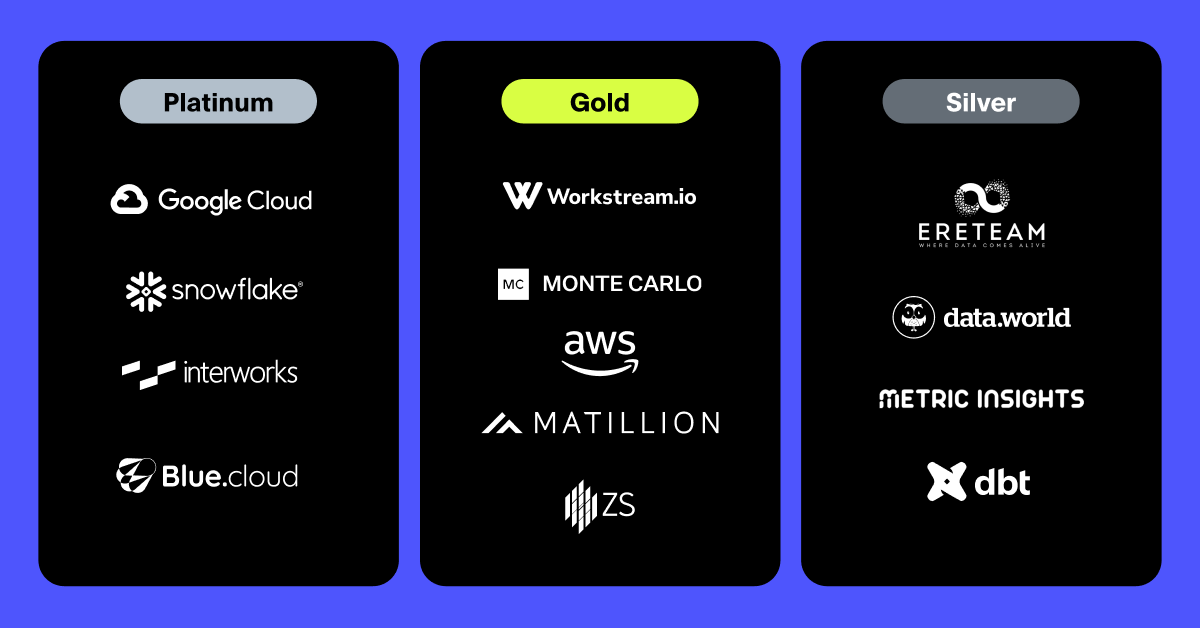 This two-day, virtual event is packed with exciting speakers, innovative data companies, and must-hear product announcements—did we mention it's free for all attendees? You'll also have the opportunity to interact with a full spectrum of sponsors listed above. 
See what it takes to deliver the modern data experience. Save your seat at Beyond 2023!