This is part of our ongoing spotlight series which highlights ThoughtSpot's quarterly Selfless Excellence champion.
Culture and shared values are at the heart of every decision, innovation, and team member at ThoughtSpot. By creating a family-first mentality among a truly diverse and inclusive team, we've been able to build more authentic relationships with one another.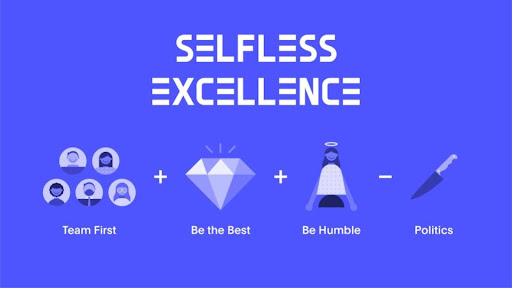 Selfless Excellence is our secret sauce to building a diverse team and innovative world-class products. This means we put our teammates, customers, and society at large ahead of our own personal wins. It's about bringing in a diverse range of thoughts and experiences wherever possible and we don't put up with office politics - ever. 
Each quarter, we recognize an employee who embodies the values of Selfless Excellence: hardwork and integrity; solving meaningful problems; and caring about colleagues and customers. A panel of peer judges from across the company evaluates the nominations and selects the winner.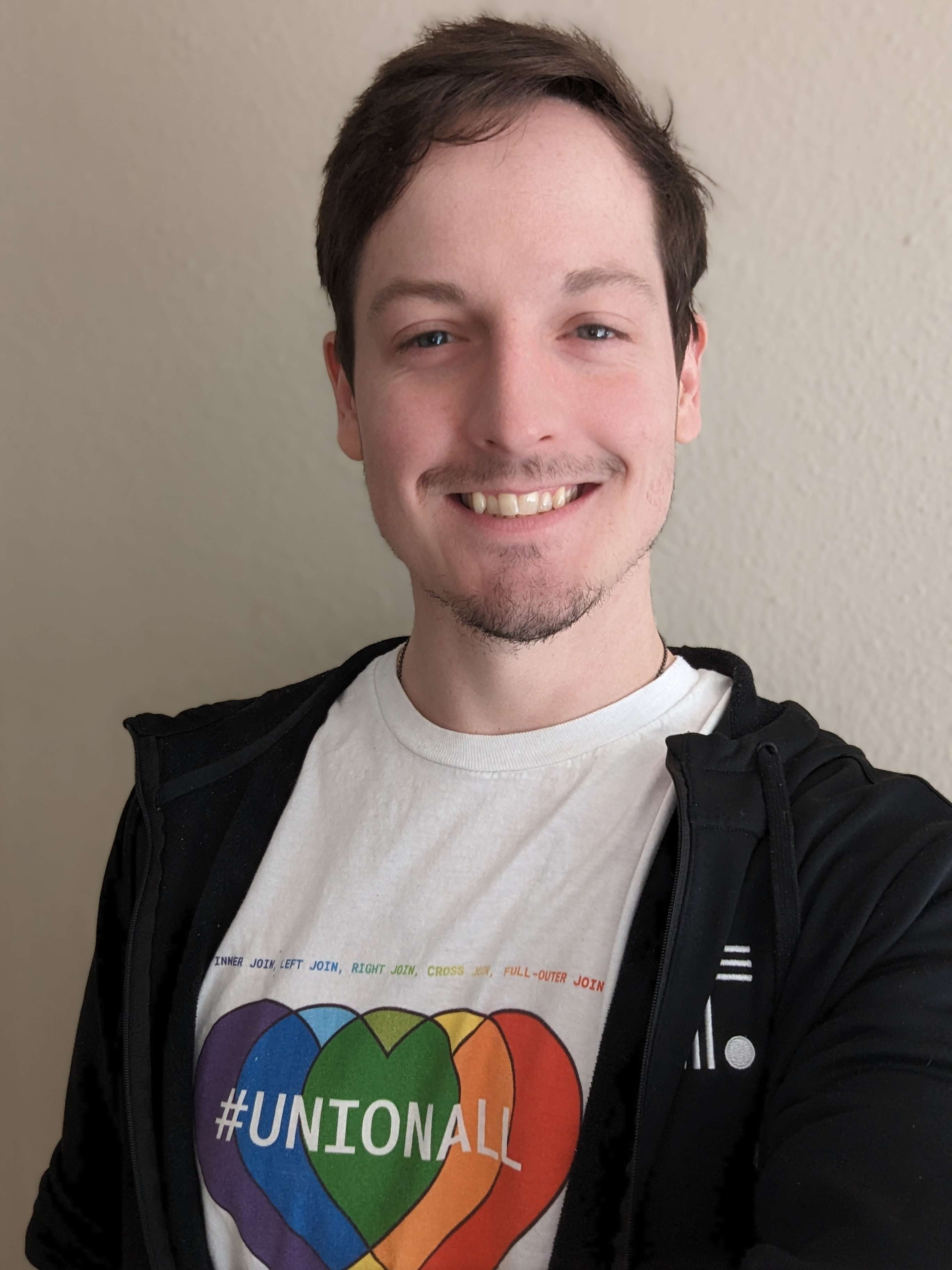 This quarter, our Selfless Excellence winner is Nick Cooper, Senior Solutions Architect at ThoughtSpot. 
Here's what he had to share about this win and what it means to him. 
Congratulations! How does it feel to be named the Selfless Excellence champion?
I am honored and grateful to be recognized for my efforts in prioritizing the needs of others and contributing to a positive and inclusive work environment. It's a privilege to be recognized as a champion of this important value, and I strive to constantly live up to the standards set by the award.
How long have you been with ThoughtSpot? Tell us a bit about your journey here, and what drew you to the company in the first place.
I have been with the company for just over two and a half years, and before that I was a customer of ThoughtSpot! I've been around the company for almost half a decade now, and I absolutely love the building and supporting mentality that we have at the company. I am constantly encouraged to create and solve new problems in my daily work.
How has Selfless Excellence played a key role in helping you succeed at ThoughtSpot?
Selfless Excellence is putting the needs of others before one's own personal interests. By spending time with others in my role and adjacent roles, I am able to learn so much more than if I worked on my own. I am constantly learning and helping others with their challenges, which in turn, helps me with solving my own. This can lead to the development of new ideas and approaches.<br><br>All our team members work together effectively to achieve common goals and make a positive impact. It also helps build trust and allows us to foster strong relationships with each other and customers.
How can we nurture a consistent culture of Selfless Excellence with our colleagues, partners, customers, and community?
I feel there are several ways that we can nurture a consistent culture of Selfless Excellence:
Communicate the importance of Selfless Excellence: Make it clear that it's a core part of the organization's culture and mission.

Model selfless behavior: As a leader or role model, it is important to model the behaviors and values that you want to see in your team. This includes exhibiting Selfless Excellence in your own work and interactions with others.

Encourage open communication and collaboration: Encourage employees to share their thoughts and ideas, and create a culture of teamwork and collaboration.

Encourage ongoing learning and development: Provide opportunities for employees to learn and grow, and encourage them to take on new challenges and responsibilities.
Do you have any advice for fellow Spotters on how to become a Selfless Excellence champion?
Make an effort to actively consider the needs of your teammates, customers, and the community, and find ways to help meet those needs. 
 Practice good communication skills, be open to feedback, and work together towards a common goal. 
 Make an effort to listen to and learn from others, and seek out opportunities to work with people who have different backgrounds, roles, and experiences than your own. Think of it this way -  if you're always right, then you're definitely wrong. 
 Lastly, take the time to thank your colleagues and customers for their contributions, and recognize their efforts when appropriate.
Do you exude Selfless Excellence?
Come work with Nick Cooper and the rest of our amazing team. Check out open opportunities at ThoughtSpot on our Careers page.