In the quest for achieving gender equality, the task of creating meaningful change has more often than not fallen to women. How can women break the glass ceiling? How can women empower each other? How can women ensure they have access to the right growth opportunities? But gender equality is not a women's issue. The moment we stop treating it as such is when real progress and change begins. There needs to be a strong effort around shifting unequal power dynamics by engaging with all genders as allies, thereby encouraging a behaviour change.
At ThoughtSpot, we are committed to building a company that is more flexible, asynchronous, and inclusive. This is driven right from the leadership level. On March 8th, when the world celebrated #InternationalWomensDay, we kick-started a month-long campaign at ThoughtSpot to highlight the challenges and opportunities of the workplace, and discuss ways we can enable the community through volunteering and education, and much more. 
Leading by example
I had the opportunity to speak with a few leaders at ThoughtSpot and understand from them, first-hand, what it takes to build a culture of equality at the workplace.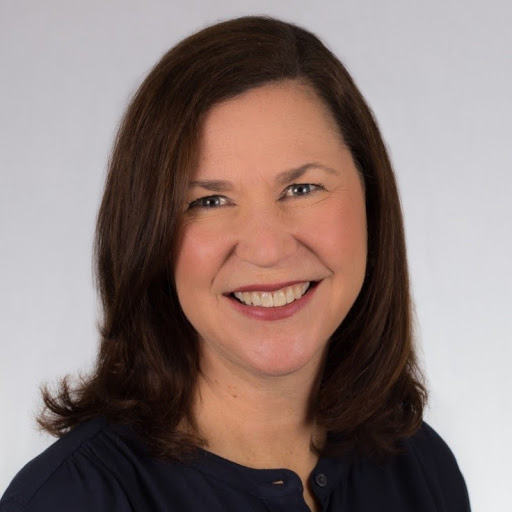 "These past few years have certainly helped bring the topic of equality in the workplace front and center. This goes beyond just taking action to help the bottom line; it is about ensuring that our workforce reflects the communities we inhabit and serve. It starts with listening. 
It's easy to get caught up in over-analyzing inactivity. I'm a huge fan of baby steps.Let's pick one or two things we can commit to doing and do it, then let's commit to some more. I believe this approach creates trust in the organization and leads to momentum.
Building a culture of diversity doesn't happen overnight. Small steps lead to big steps — that's how change happens. It's that change which contributes to strengthening company cultures. It's that change which contributes to greater innovation and higher profits."
- Pam Holmberg, VP of People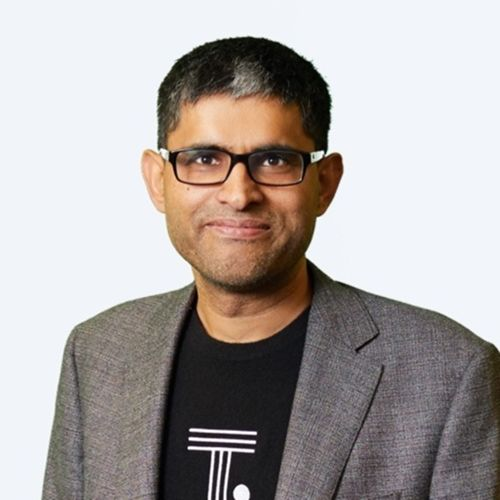 "Building a disruptive company requires disruptive thinking. As a leader, it's my job to bring people together with diverse experiences, backgrounds, and ways of thinking. Perhaps even more importantly however, is ensuring these people each have a voice that's heard and valued. 
The only way to tackle the complex challenges that come with being an entrepreneur and building a company is to make sure the best ideas and solutions are given equal treatment regardless of who suggested them. It's why I'm so passionate about nurturing employees to think and operate like entrepreneurs at ThoughtSpot, regardless of their gender, socioeconomic background, race, sexuality, or age. Empowering my team to act like entrepreneurs is essential to ThoughtSpot's success, while also being the right thing to do for my colleagues." 
- Ajeet Singh, Co-founder and Executive Chairman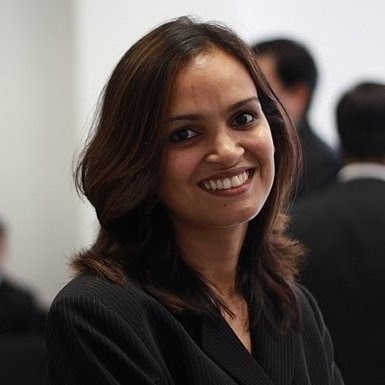 "Having a diverse team allows you to have different perspectives at the table while inclusion gives the multiplier effect on innovation and growth. Inclusive leadership requires you to be aware of your own personal blind spots and biases, demonstrating authentic commitment towards diversity and inclusion, identifying loopholes in the system and committing to fixing them. 
A common pitfall is trying to create a culture of equality by looking at hiring, growing and retaining people from a "culture-fit" mindset instead of a "culture-add" mindset. While culture-fit seeks to hire and retain employees who come from familiar backgrounds, the culture-add mindset promotes and welcomes new voices, perspectives and talents, thus positively impacting the culture of equality. Building this culture is a journey that requires executives to lead with equality, generate awareness, provide authentic commitments and celebrate differences."
- Anjali Kumari, Sr. Dir. of Product Management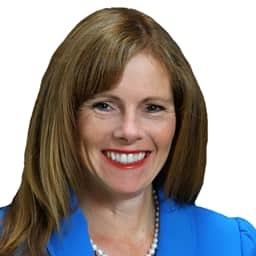 "In 2020, women took on the role of chief counselor in the workplace while also juggling a greater emotional load at home, whether homeschooling children, caring for ill relatives, or being the steady rock for those whose lives were upended. It is not surprising then, that women have taken a harsher economic hit in the pandemic. Building a culture of equality means going beyond the obvious diversity metrics to truly foster inclusion of different voices, workstyles, and perspectives. 
As a leader, it means being proactive when women and minority voices are silenced or talked over. People seem to resist the idea that humans are biased and yet unconscious bias, as unintentional as this may be, is the biggest inhibitor to an inclusive culture. Within ThoughtSpot, I proactively reach out to our female staff to lend a shoulder and ear on what is working and what is not. I am thrilled to partner with groups such as Women in Data and Women in Big Data to offer mentoring. Our work with Girls Plus Data enables our employees to develop empathy for girls as they approach data and tech, finding creative ways to spark an interest and challenge the perception that tech is either geeky or a bro culture. In 2021, I am excited to extend our community outreach efforts by joining forces with the Mark Cuban Foundation through their AI bootcamps."
- Cindi Howson, Chief Data Strategy Officer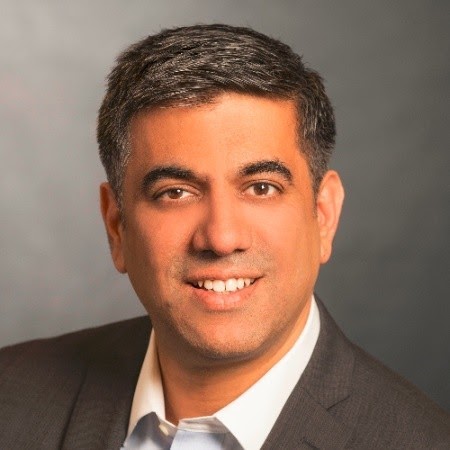 "Not many days ago, my 16-year old daughter woke me up in the middle of the night and questioned me, "Dad, why did you advise me to pursue STEM?" My initial answer to her question was, "Why not?"
Many still fear alienation and lack of representation at universities and the workplace", she said. It's easy to think as an industry we've fixed these issues, but the reality is a very real perception gap exists. I want to commit to being a culture-maker and leading with a culture of equality. I want to emphasize that equality is not a pie. Equal rights for some do not mean fewer rights for the rest. In fact, when women rise, men rise, too. By combining the right mindset with concrete action, we can reduce the perception gap around workforce equality and drive lasting business growth. 
Together, by creating a true environment of inclusion and diversity, we can build a workplace free of labels. I look forward to being an enabler such that we can get to a time when Women's Day becomes as little-known as Men's Day!
- Sumeet Arora, Chief Development Officer
"To me, equality means understanding, accepting, appreciating and celebrating differences between people. To build a culture of equality in the workplace, one of the most important steps is "understanding". It's easy to have a policy in place, but to make a true behavioural difference, we need to help people understand each other. There are many things that can be done to help gain this understanding. 
We can organize team events to give people a chance to connect outside of work; build a communication channel for people to gather and share interests; celebrate different cultural holidays; promote and celebrate the differences that make us unique as individuals. It is essential that leaders also demonstrate their understanding, acceptance and celebration of diversity. We need to be conscious about our actions, respect and accept every individual, and be ready to listen and understand. If the leaders hold the bar high and set a good example, the rest will follow."
- Sheryl Zhang, Sr. Dir. of Product Management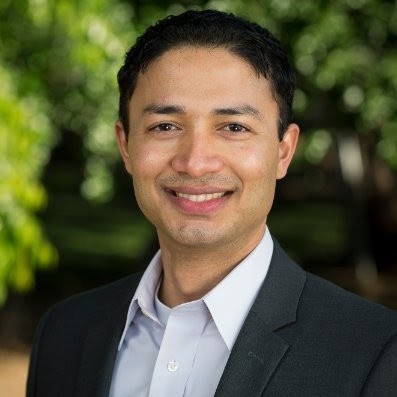 "One of the significant causes of inequality is ignorance. I've often heard people say "I learned from my daughters the error of my past views on diversity and inclusion". I don't agree with this point of view. We don't learn everything experientially and understanding the importance of equality shouldn't need first-hand experience. 
However, I've also come to realize that nothing compresses uprooting prejudice like immersing in the real, beautiful, and diverse world of people, their talents, and experiences. Progress in diversity is sticky and builds on itself. If we expose a new person into a tolerant, diverse group, the chances of that person's views changing for the better are exponentially higher. We live in a social-media-driven world, where we draw battle lines first and engage people later. 
But social media also enables us to learn and experience people dissimilar to us more easily. To make the workplace more equal, we have to ignore the noise and keep doing the hard work. No matter the setbacks, I believe we are progressing. This change will be gradual at first and then happen suddenly."
- Sudheesh Nair, CEO
It's all about the culture
At ThoughtSpot, we are fortunate to have a great community of people who strongly believe in fostering a culture of equality. Our leadership team recognizes that a diverse and inclusive workforce ultimately drives innovation, and have always vocalised their support for building a culture around these ideals. ThoughtSpot's mission is to create a more fact-driven world for every human. This mission itself demands inclusion because reaching every human is only possible through a variety of perspectives, approaches, and ideas.