Back at Beyond 2019, I was honored to make the exciting announcement that we were launching our global ThoughtSpot User Group program in the months to come. Although there were many reasons why we're so passionate about empowering our community with local opportunities to connect, the one we're so thrilled about seeing first hand is our customers coming together to share their experiences and best practices learned along the way.
A few weeks ago, we launched our first community-led User Group in Tampa, FL, and I was fortunate to join in on the excitement.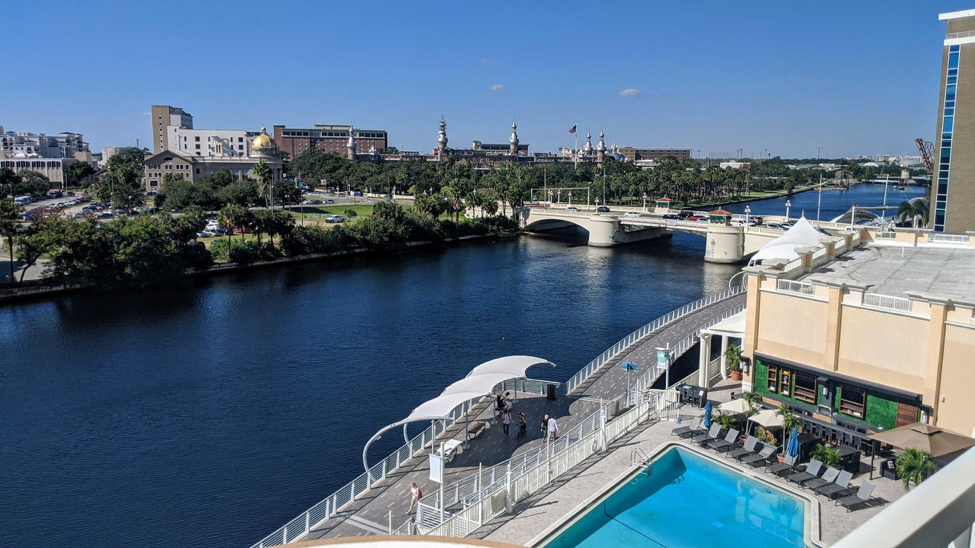 The Tampa TSGroup was lead by its two SpotLeaders: SME Solutions Group, a local Tampa ThoughtSpot partner, and the team at Kforce. It was a packed room as the crowd buzzed with excitement of being the very first TSGroup to meet after the program's announcement at Beyond 2019.
The SpotLeaders had organized a jammed-packed agenda filled with incredible content. While there was more than we could capture in a blog, here are 3 of my biggest takeaways from our first TSGroup:
Data Literacy is Not Optional
With data becoming a critical differentiator to organizations everywhere, there's a huge emphasis on modern data teams to help with business end user adoption. After all, how useful is your data if no one knows how to interpret it?
This couldn't have been highlighted more clearly than when Brian Maucere, Digital Strategist at SME Solutions Group shared his knowledge around data literacy and adoption. According to Gartner, "by 2020, 50% of organizations will lack sufficient AI and data literacy skills to achieve business value." 
Now more than ever, organizations must place a huge focus on improving data literacy for their teams. One way to do this is to make it easy for end users to search and explore their data, down to its granular details, so people get comfortable not only finding insights, but talking about and using them.
Adoption Best Practices
For decades, analytics projects have failed when it comes to driving meaningful adoption. With search and AI changing this paradigm, Blake Daniel, a Customer Success Architect from ThoughtSpot, shared best practices his customers have employed when launching their first search and AI-driven analytics use case.
He broke it down to a three-phased approach:
Identify Business Value Early On: Document and identify high-value use cases in order to capture the incremental business growth seen in the future.

Launching End User Training: When first launching your end user training sessions, create an adoption pinboard to help you track the end user's process. Document early wins and communicate these best practices internally to drive excitement and further adoption.

A Team of Champions: As you continue to see adoption grow among your end users via your adoption pinboard, build out a team of champions that can help others get started with what they've learned. Continue to communicate to your end users the wins others have seen and hold open office hours or lunch and learns to stay in front of your end users.
The Importance of Selecting the Right Use Case from the Start
As powerful as search and AI-driven analytics can be, it's easy to get lost in all the potential applications or uses cases. With so much opportunity, it was clear our most successful users were those who selected the right use case out the gate.
To close out the TSGroup, Kevin Davis and Michael Andux from Kforce's BI and Analytics team shared their own ThoughtSpot journey, including three key best practices they've learned along the way:
Talk about tech through a business use case lens: In order to create organic user engagement, understand what questions your business users want to gain better access to and give users prebuilt answers and pinboards to jumpstart their exploration.

Architecture matters: Create a security plan early on to align your active directory groups to the proper data sources for row level security.

Don't ditch the data dictionary: Across all businesses, there will be multiple synonyms used across departments. It's useful to think of what the business refers to when it comes to the underlying data below.
To wrap up the event, the Tampa SpotLeaders had a very special announcement for the members of the Tampa TSGroup. To commemorate their first TSGroup meeting, they had designed special and limited t-shirts for everyone who joined!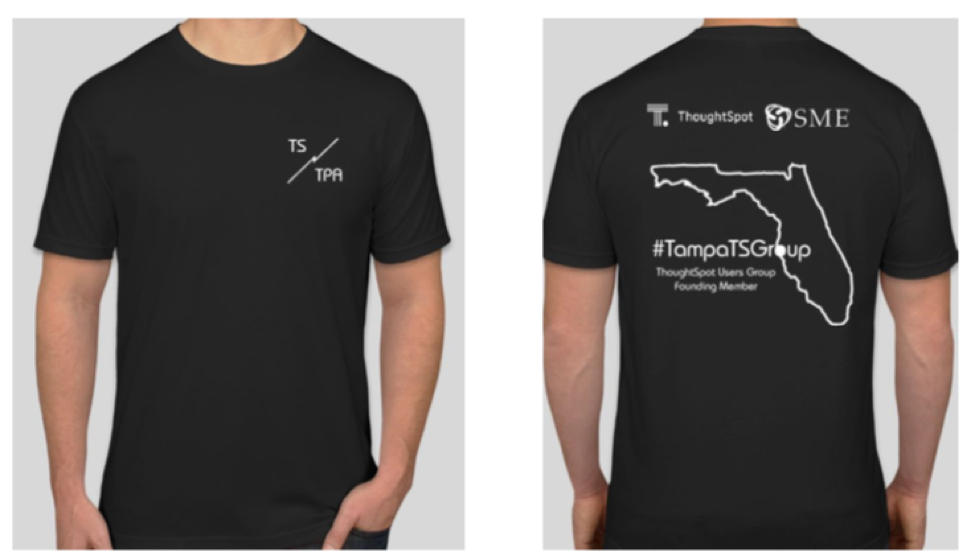 It was immensely wonderful to be apart of such a fun User Group meetup and to see all the one-off conversations afterwards. Check out the highlight reel that the SME Solutions Group put together!
If you'd like to connect with our team and your local ThoughtSpot community members, visit our community events page to register for a TSGroup near you or fill out this form to become a ThoughtSpot SpotLeader!