This blog is part of our monthly release series which highlights ThoughtSpot Cloud's latest features and updates. Sign up for a free trial today to experience the power of ThoughtSpot Cloud for yourself.
This month, we're delivering user experience improvements on some of our most recent features such as the ThoughtSpot Home Page and Search Answers, as well as a whole new Answer experience. We're also launching support for connectivity between ThoughtSpot Cloud and customers' Snowflake and Amazon Redshift cloud data warehouses using AWS PrivateLink and improvements to our Thoughtspot Modeling Language.
Quickly navigate the Home Page with enhanced UX features
For business users, we have improved the Home Page and Search Answers experiences through several UX and performance improvements. We've added color to the homepage to make content categories easier to read, and we've also improved the preview experience of answers and pinboards on the Home Page, such as support for geo maps and pivot tables, to help you get to the most relevant answer quickly while you're searching for an answer.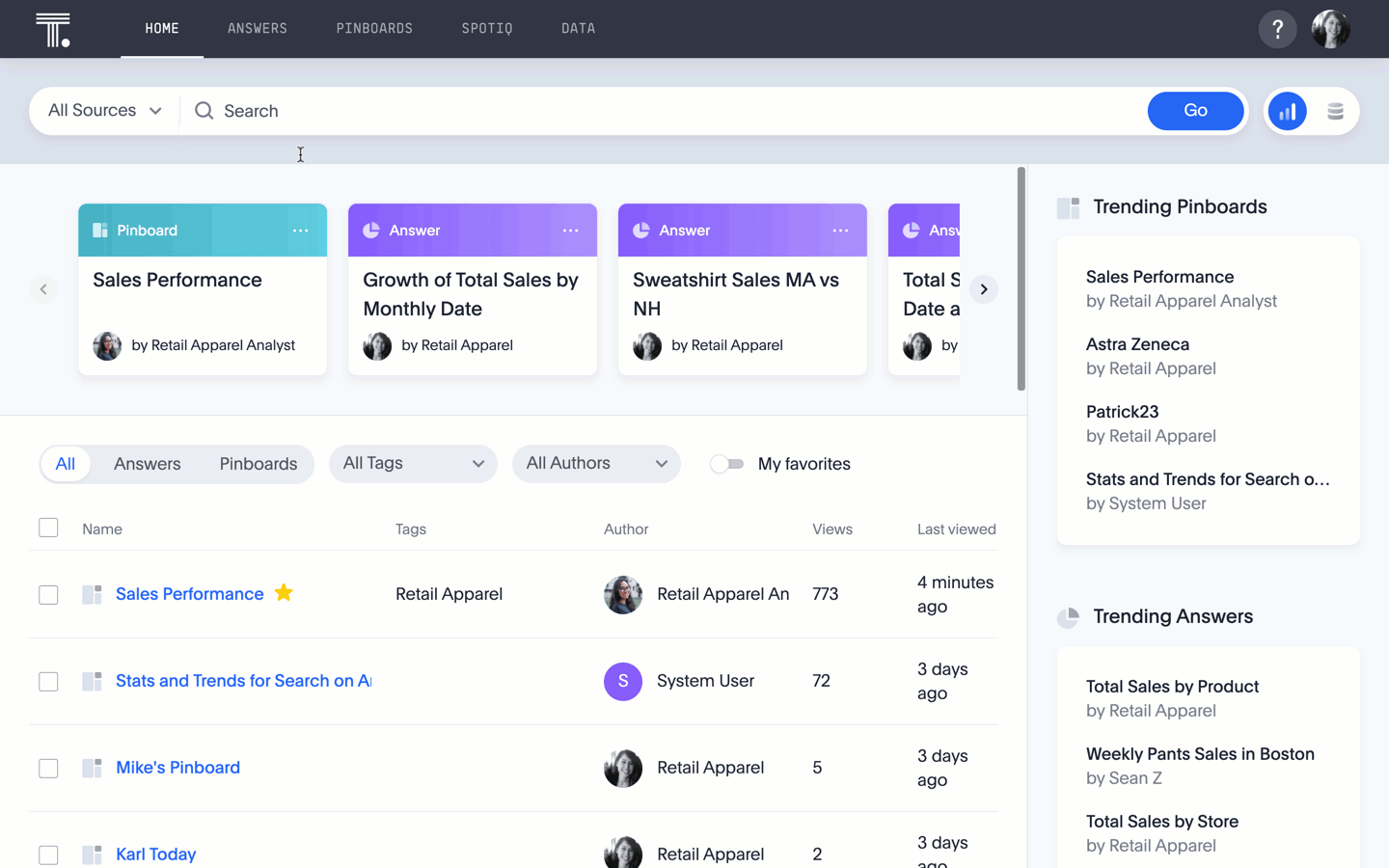 In addition, search mode will now default to the user's last selected mode. For instance, if you chose Search Data the last time you logged in, ThoughtSpot will default to that mode the very next time so you can pick up right where you left off.
And for users whose primary language is not English, we've also added i18n support for Search Answers (currently in Beta) so you can search using multi-byte characters.
<br>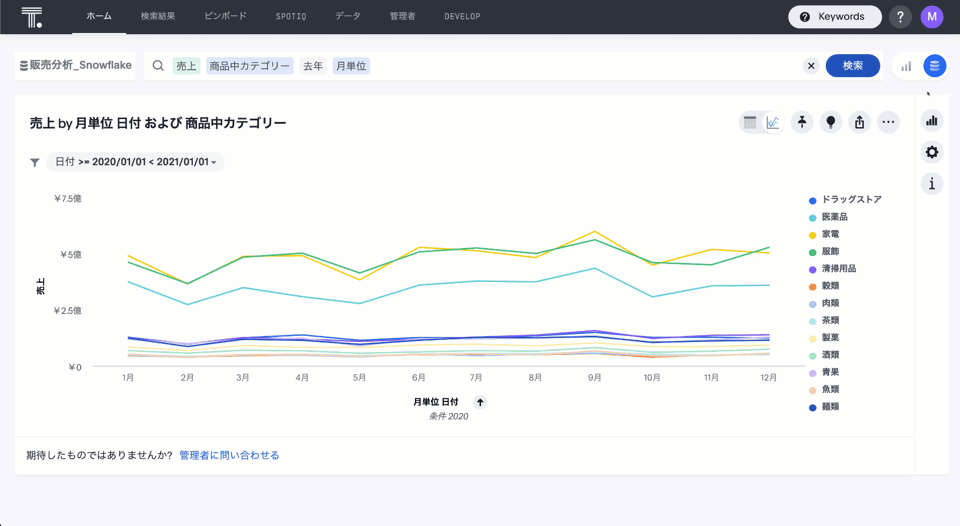 Create and edit Search Answers and formulas with ease
Users can now enjoy a redesigned experience for creating and editing Answers, complete with conditional and number formatting for table visualizations, column summaries, conditional formatting for table configuration to make tables more visually appealing, a back button to undo actions, and a sleeker SpotIQ interface.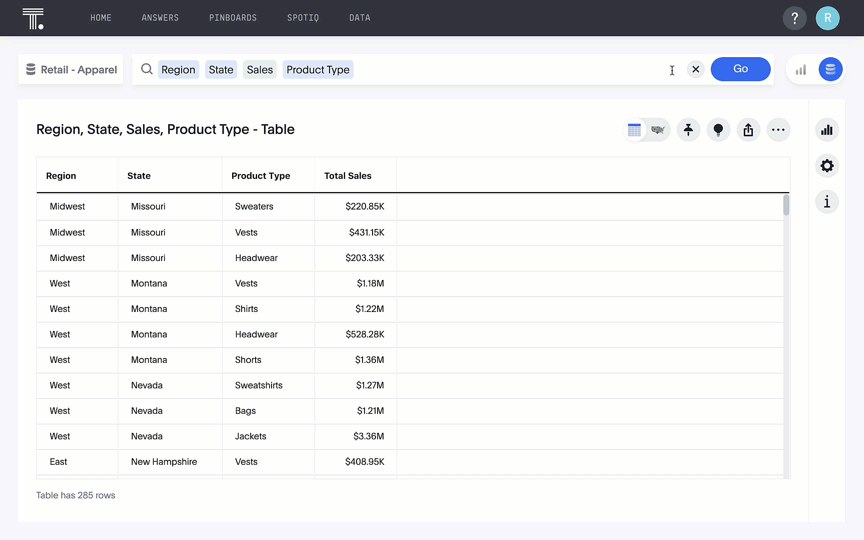 Analysts will also enjoy an improved experience with the new Formula Editor, which now appears as a large editor window and includes support for multiple lines and indentation as you work with the formula. These improvements allow for better readability, better error messaging and better integrated help that enables users to get assistance quickly.<br>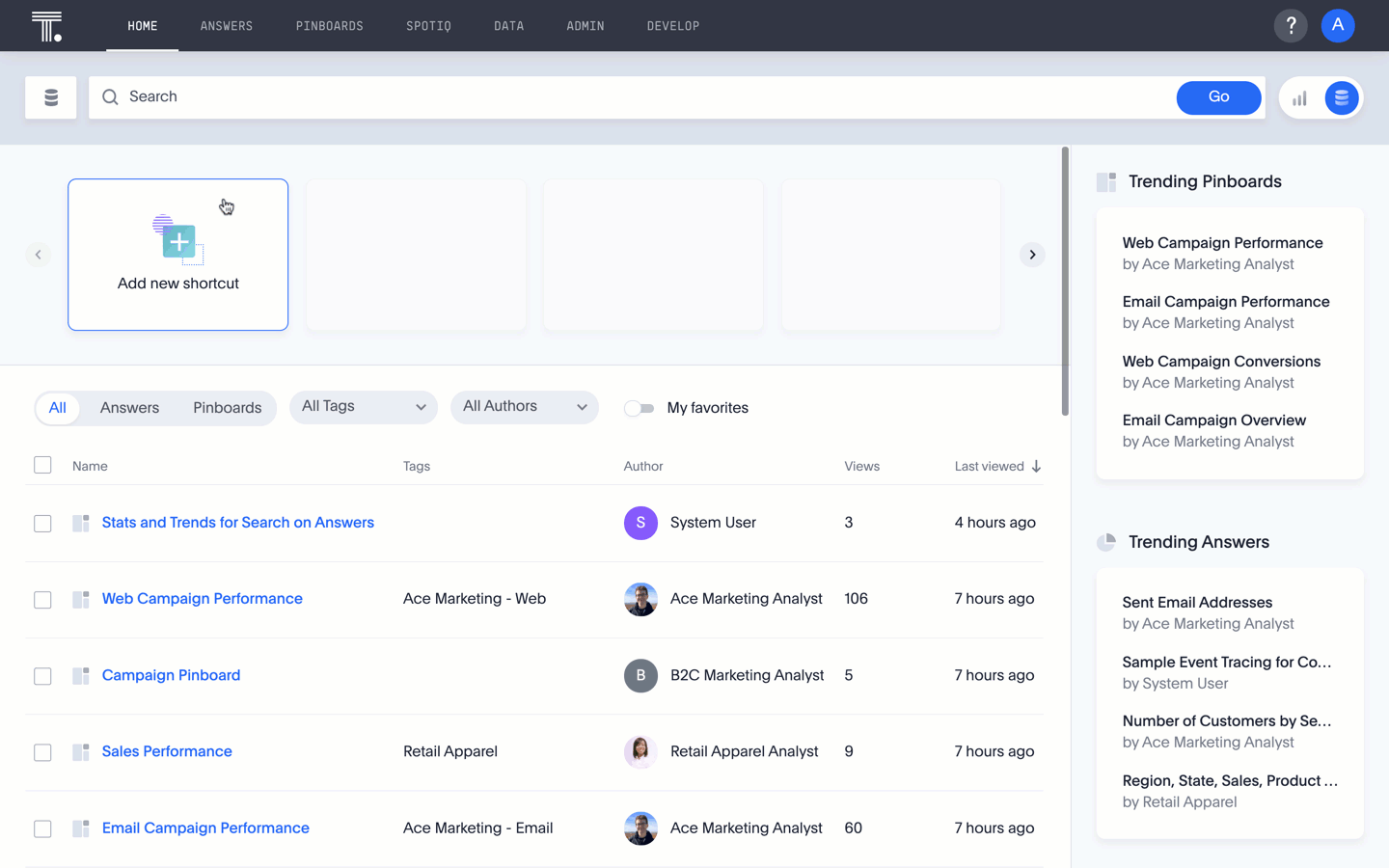 ThoughtSpot Modeling Language (TML) improvements
TML now supports importing, exporting, and updating pinboards with linked and selective filters. As a refresher, linked filters allow users to create one filter from multiple worksheets where column names differ but mean the same. Selective filters allow users to apply only specific filters to all visualizations.
This release also comes with the public APIs to programmatically export, validate, and import scriptable TML files. You can use these APIs to automate the change management and deployment processes across environments. This improvement will reduce errors and the time required to migrate content from one environment to another.
Connect your data with AWS PrivateLink
Finally, this release provides support for connecting ThoughtSpot Cloud with Snowflake and Amazon Redshift using AWS PrivateLink. AWS PrivateLink provides secure data exchange between ThoughtSpot Cloud and your cloud data warehouse and reduces exposure to potential data hacks.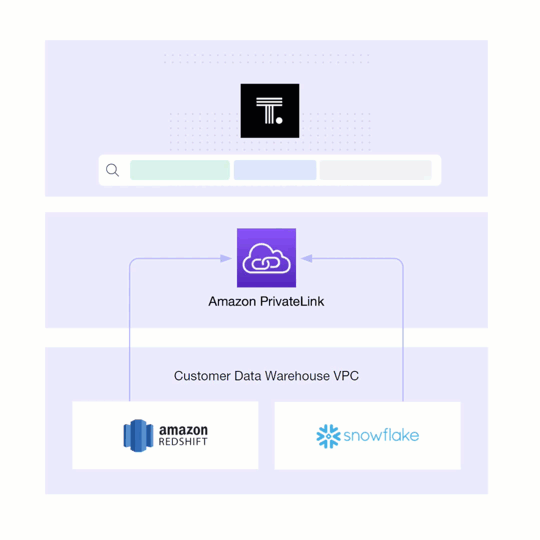 We're excited for you to experience all of these UX updates and feature enhancements for yourself! Drop a comment below to tell us how this release will make your search experience even easier and what you'd like to see next.