We here at ThoughtSpot are romantics, and this year for Valentine's Day, we wanted to search for answers of the heart. Online dating has become a way of life for most of us these days, with nearly 40% of all couples finding each other thanks to an online algorithm. For people who are curious about the data like we are, there's even more to love!
A group of Danish researchers performed a research study in 2016, where they screen scraped the profiles of over 68,000 OKCupid users, all of whom had answered over 1,000 questions about themselves and their desires in a perfect match. We loaded all 41 million responses, and then searched to learn about our preferences as humans.
Who Exactly is Dating Online?
The first thing we looked at was the demographics of online dating. In 2016, the average man who was searching on OKCupid was 31, and the average woman was 27.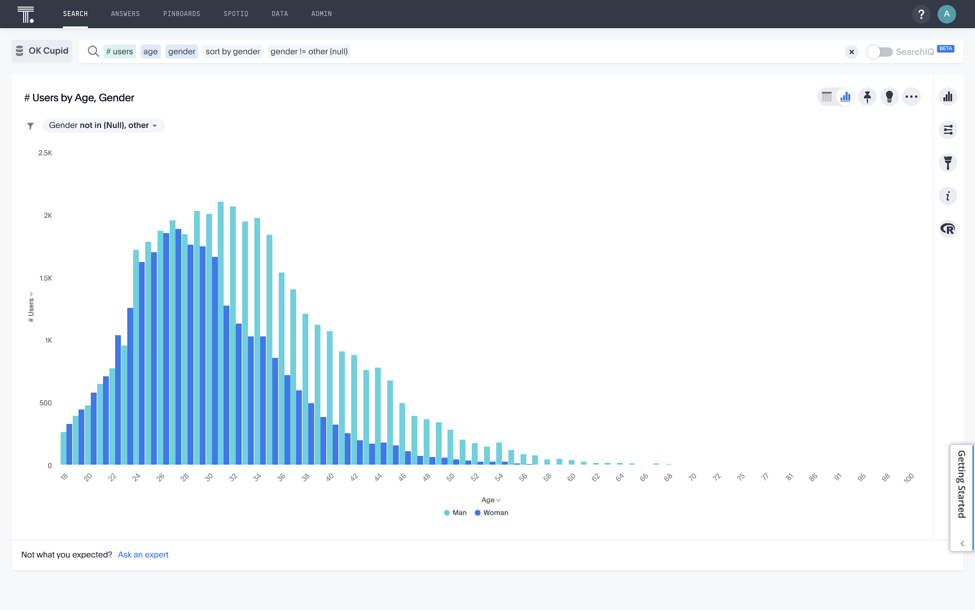 If you've ever had the feeling there are more men than women searching online, the data backs you up. Of the respondents, 59% identified as men, and 38% as women.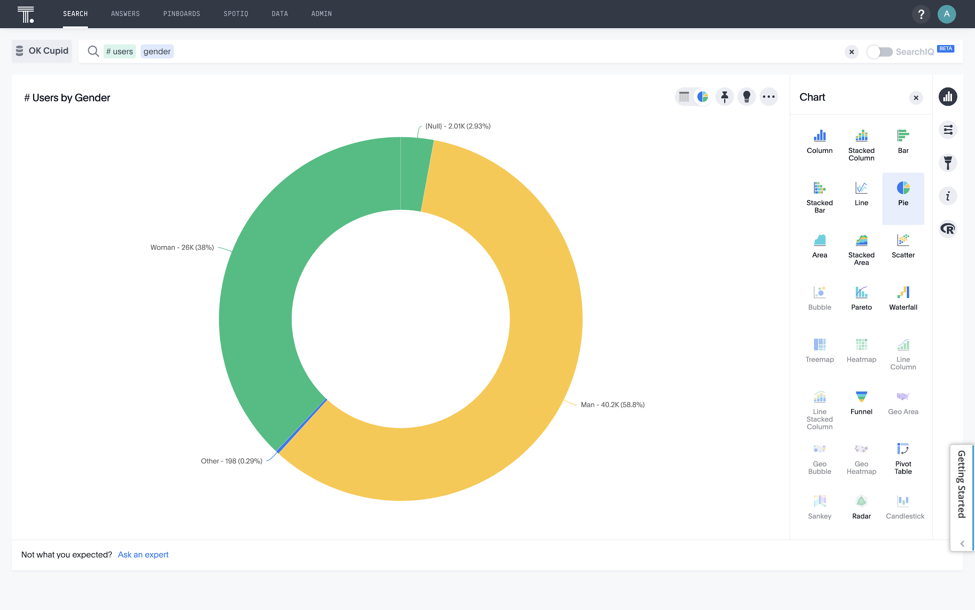 But What Do We Want?
The really interesting data is in the questions themselves, and how people answered them.
For instance, I did a quick search to answer the age old question of whether there are more dog people than cat people in the world. The answer: people like both! More than 42% of people said they prefer dogs and cats, more than either those who preferred just dogs or cats.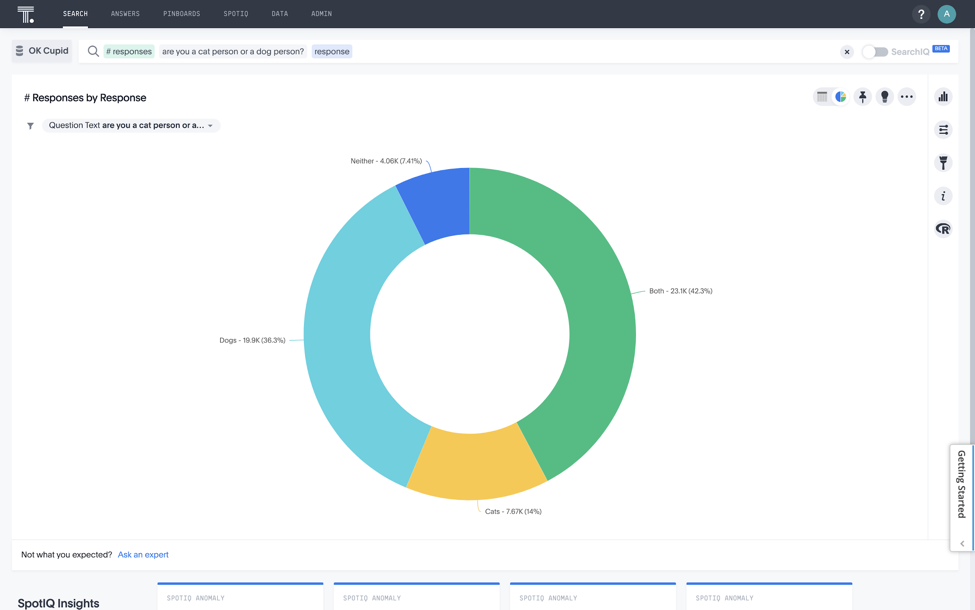 Or which are the most popular houses in the Harry Potter series? You may think Gryffindor would come in a landslide, but in fact, it's neck and neck with Ravenclaw.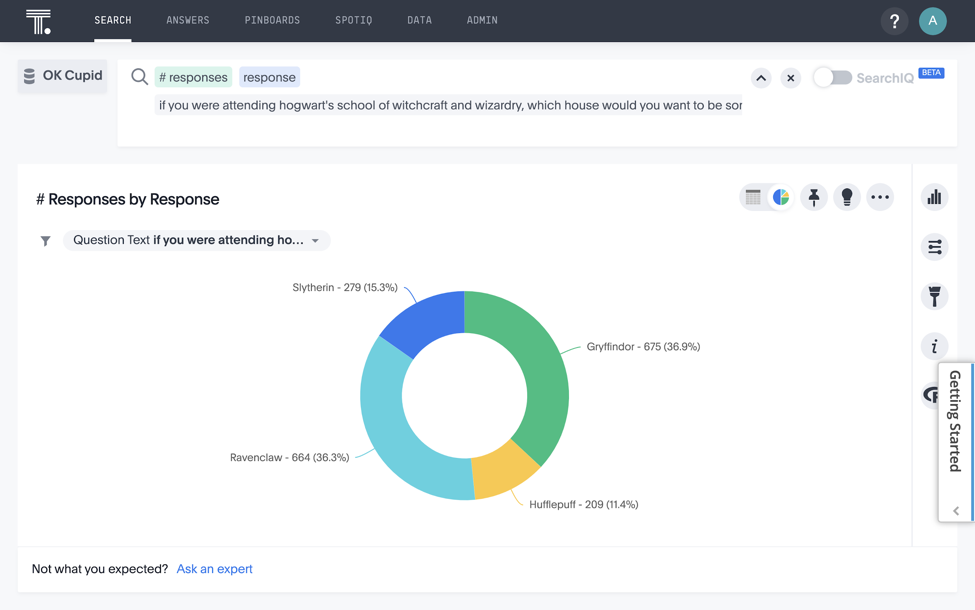 Going Deeper with AI
But what about the questions I didn't think to ask myself? SpotIQ, our AI analytics engine also found some interesting insights. Like how the income segment who is most likely to rate themselves as trusting are people earning between 500,000 and a million dollars per year.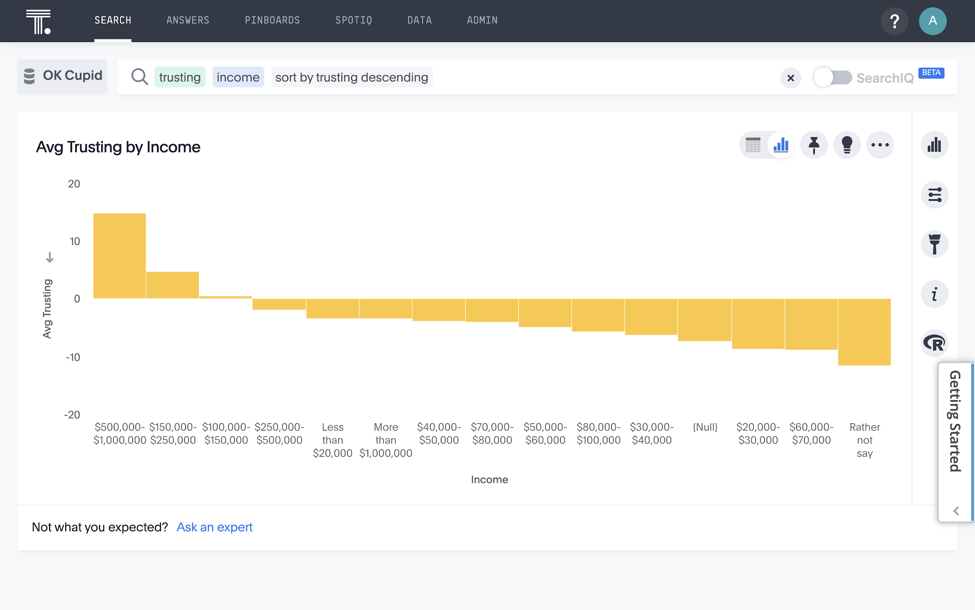 But ultimately, what we learned from this data is that there is someone out there for everyone. We looked for questions among the thousands that were asked, and millions of answers, for examples that had relatively few responses.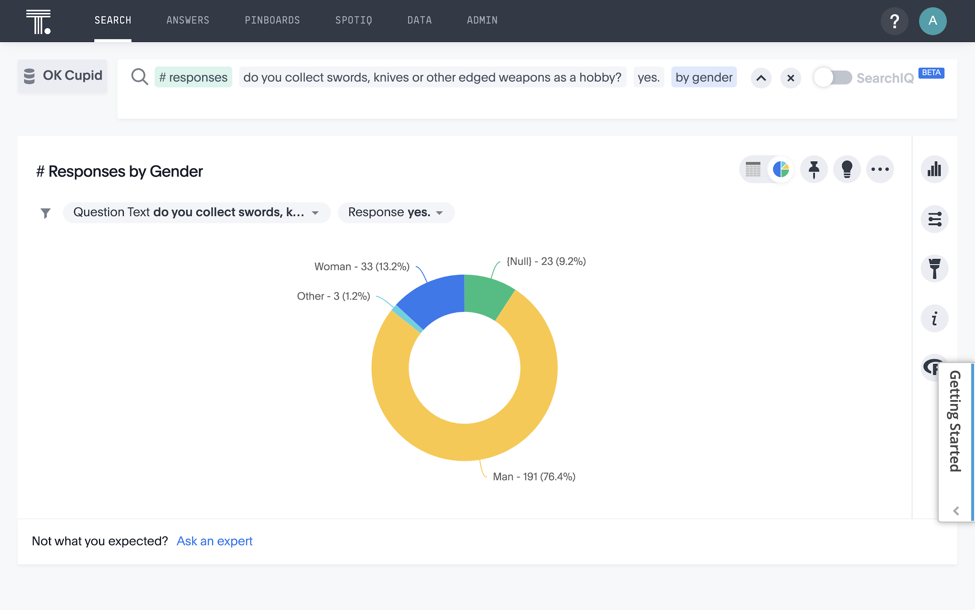 An in that set, we found this little gem of truth: that even if you collect swords, knives or other edged weapons as a hobby, that somewhere out there there's someone else who enjoys the same thing, and would probably like to do that with you.