A few weeks ago, ThoughtSpot hosted Beyond 2018, our first ever customer conference. While an exciting milestone for any company looking to build a sustainable, lasting business, as far as first conferences go, this one felt extra special.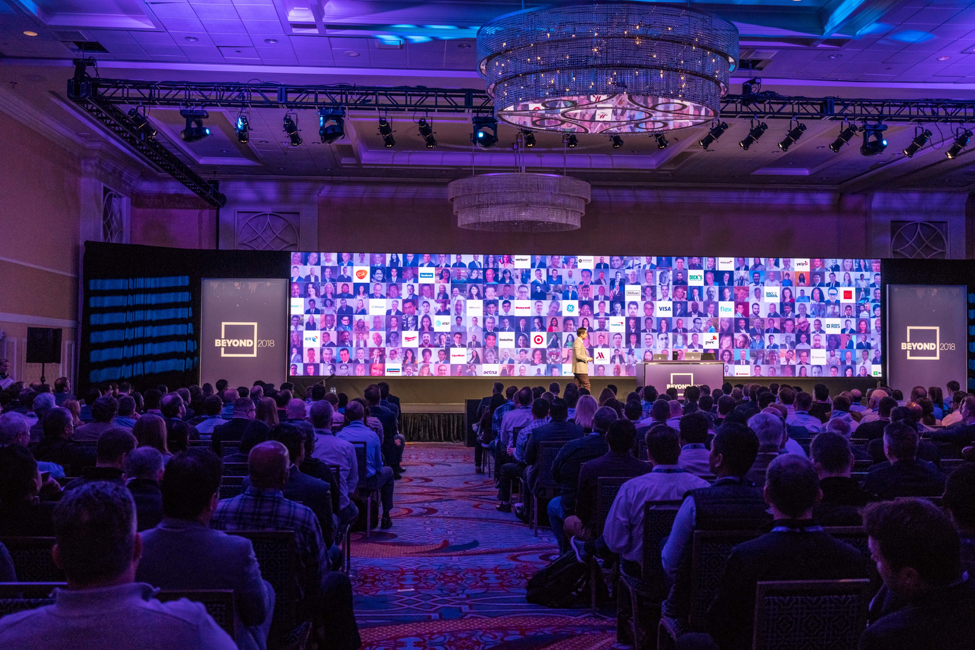 Mostly because of just how incredible the audience was. We had hundreds of attendees from some of the most innovative organizations in the world, including 70 of the Fortune 500 and companies from the UK, Germany, and Australia. The energy throughout the show was palpable.
For our partners, customers, and soon-to-be customers, there was a real sense they were participating in something fundamentally new, contributing to changing the conversation in an industry with unprecedented opportunity before it.
For our team, seeing the excitement running rampant in our entire community reaffirms our mission and motivates us to continue innovating, hell bent on delivering real, transformative business value for every single one of our customers.
Beyond was all that and more. While it's nearly impossible to encapsulate all the incredible things that happened at Beyond, here are five takeaways from the conference.
Talk Data to Me
It's clear the analytics landscape continues to move. And move fast. Technologists have heard loud and clear from the market they need new solutions that put data even closer in reach for their entire organization. It's the only way to outcompete their peers and succeed in today's digital economy.
We've built our entire business of making analytics as easy as typing in a search, which posed an interesting, albeit challenging question. How do you make analytics easier than typing a question?
You let people ask that question. With their own, natural voice.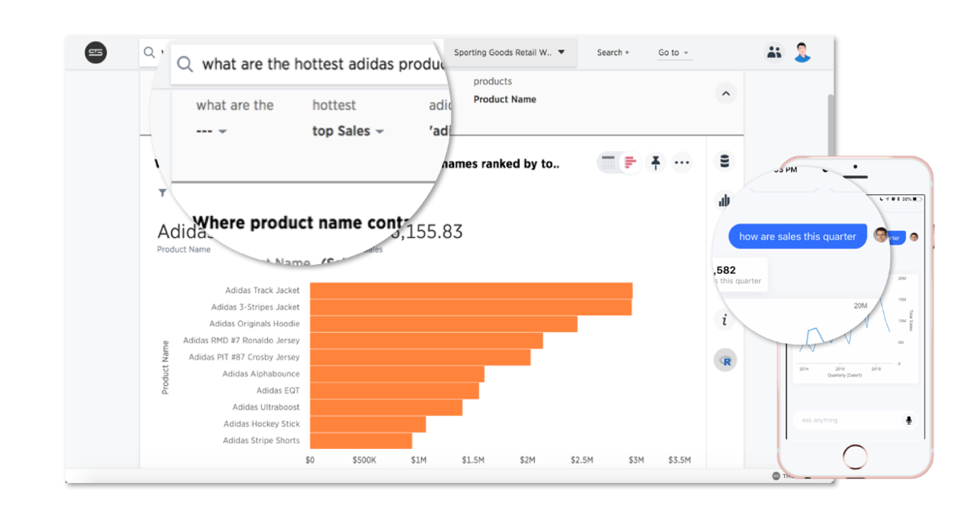 That's why we launched SearchIQ, our new voice-driven analytics feature, at Beyond. By leveraging powerful new AI and NLP technology, all backed by our massively scalable in-memory calculation engine Falcon, SearchIQ shatters even more barriers to analytics. Now, anyone who knows how to ask a question can get an answer. Get a demo today if you want to see the power of voice-driven analytics for yourself.
AI & the Cloud - Two Trends No One Can Ignore
From the sessions to the keynotes to hallways conversation, two major trends in technology dominated conversation at Beyond. AI and Cloud.
While these two technologies are on every enterprise's agenda for 2019 and beyond, it was clear how much remains unknown.
When it comes to AI, most businesses are still trying to figure out how to put the technology to work for their organization. No, shock then, that famed author and thought leader Tom Davenport's session on Putting AI to Work was highly attended.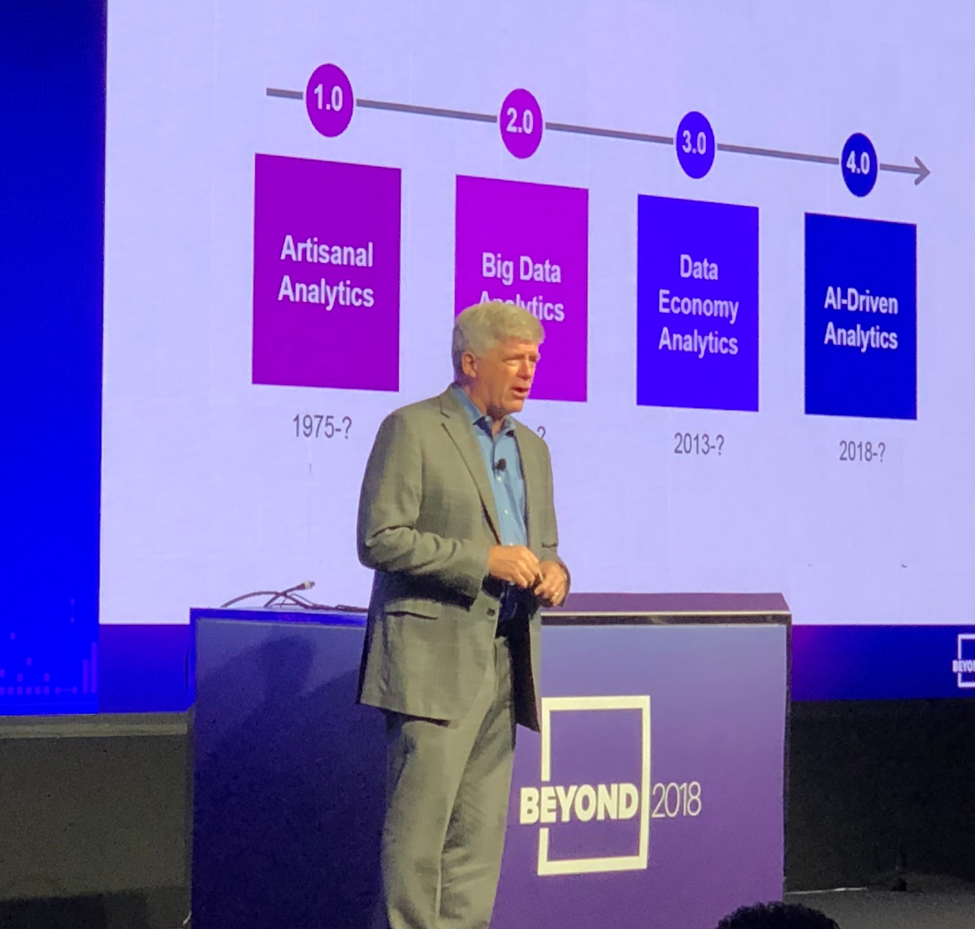 One key takeaway: start with the problems you've already identified in your business.
The cloud, while equally important for these organizations, represented a beast of an entirely different nature. Nearly every attendee I spoke with already knew they had to embrace the cloud to compete. The problem? They want to leverage more than one cloud. From public clouds to private clouds to on premise environments, enterprises are struggling with turning all of their cloud technology into an advantage.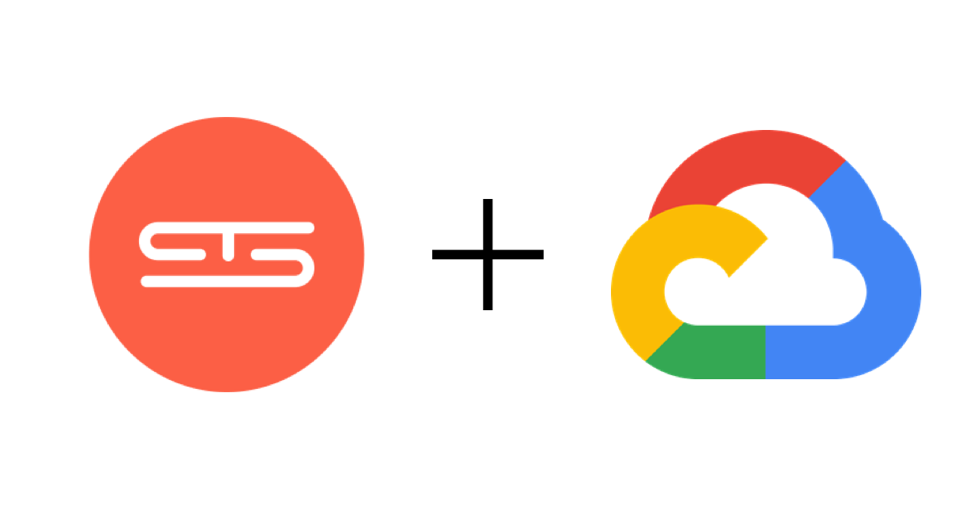 That's why we partnered with Google Cloud Platform to innovate new ways to bring multi-cloud analytics to every organization, enabling them to tap into the collective power of all their various environments.
The Power of Partnerships
Beyond crystallized just how significant the challenges - and opportunities - are for businesses looking to adapt to our new digital world as new technologies like cloud and AI gain prominence. While we continue to innovate our own BI platform, it was clear technology leaders around the world are looking for an ecosystem of solutions to work together to help them transform their entire business, not just a specific process or department.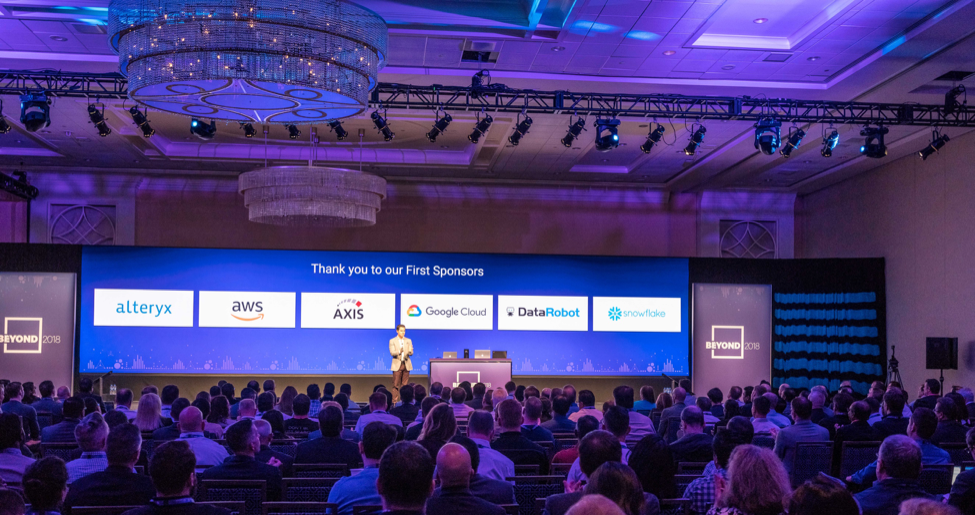 The importance of this approach, predicated on alliances across the data and technology landscape, was front and center during Beyond. From new partnerships with DataRobot that empower anyone to find insights from advanced machine learning to a new integration with Alteryx for an entirely business driven, self service data pipeline, Beyond demonstrated the incredible value created for enterprises when technologies work together to disrupt the status quo.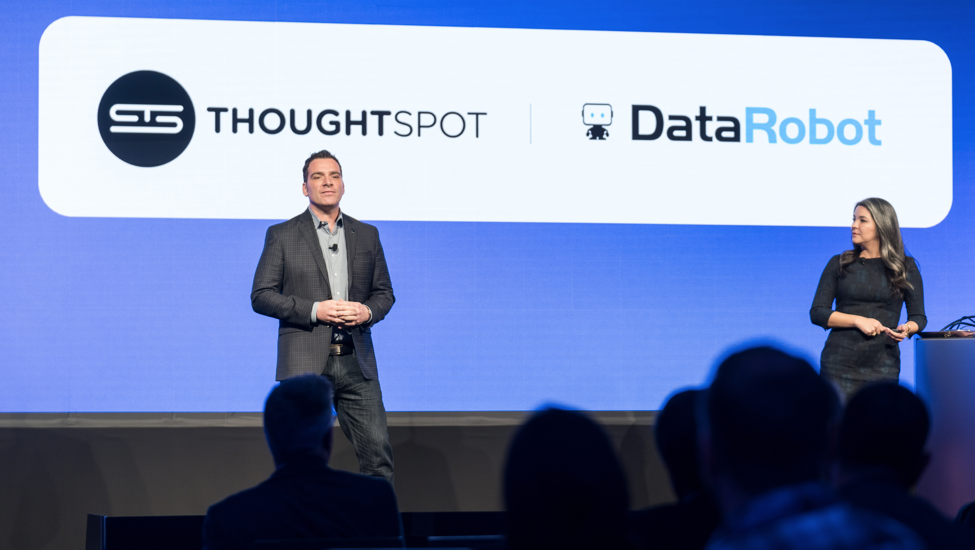 The Conversation Goes Beyond Tech
Beyond focused on the intersection of data and AI, but the scope of the conference went well beyond this mandate. Attendees were looking for more than just the latest and greatest in analytics. They wanted to know how to be better, more productive members of their teams.
In order to help bring out the best in our attendees, Beyond featured two non-traditional keynotes.
Harvard Business Professor Francesca Gino, author of Rebel Talent, shared actionable steps for anyone to tap into their inner rule breaker. And if you're not breaking the rules, are you really pushing yourself to innovate, learn, and grow?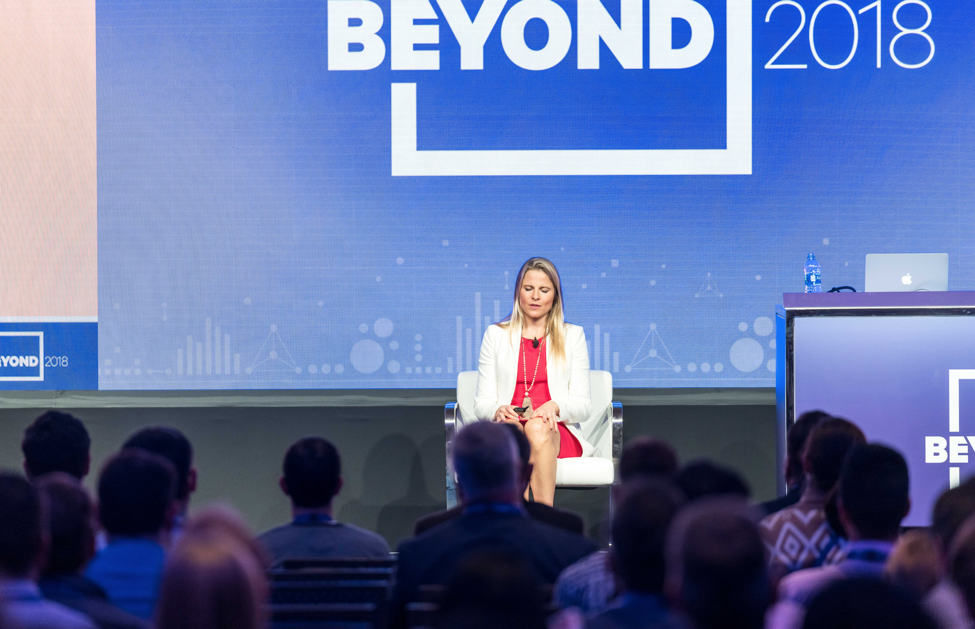 All the activity at Beyond reflected the chaos that seeps into all of our professional lives from time to time. Leadership and mindfulness expert Vanessa Loder helped everyone at Beyond recognize how destructive this can be to our productivity, and more importantly, well-being. Through a hands on meditation workshop (I never thought I'd see a room of hundreds of data leaders meditating!), Vanessa taught us all the power of taking a step back and refocusing to tackle even the most complex problems.
Data People Can Dance
Like all good conferences, Beyond featured a fantastic party on the second night of the conference. It's always fulfilling meeting people outside the structure of the sessions, keynotes, and trainings.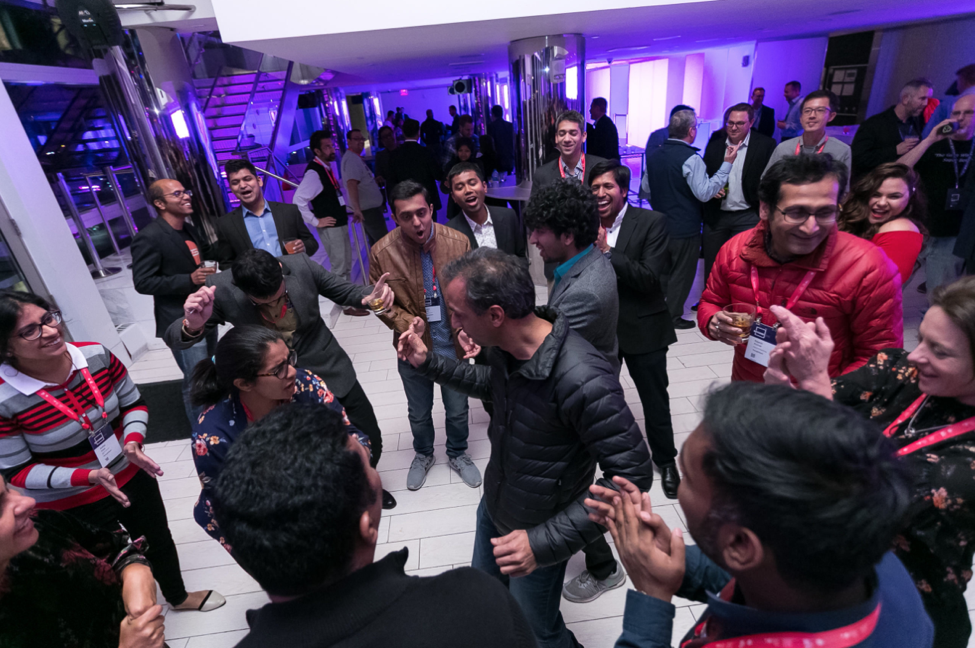 While I was expecting the great food, ambiance, and cocktails, one thing did shock me: just how well data people can dance! The Beyond party raged until the late hours of the night as people continued getting down on the dance floor. Learning about data from all our amazing attendees was one thing, but learning new dance moves was an unexpected treat!
As we wrap up our first conference and reflect on the show, it's clear the data space isn't slowing down. If anything, it's moving even faster.
Spending time to learn from one another is the only way we're going to win this digital future. And we'll win it together.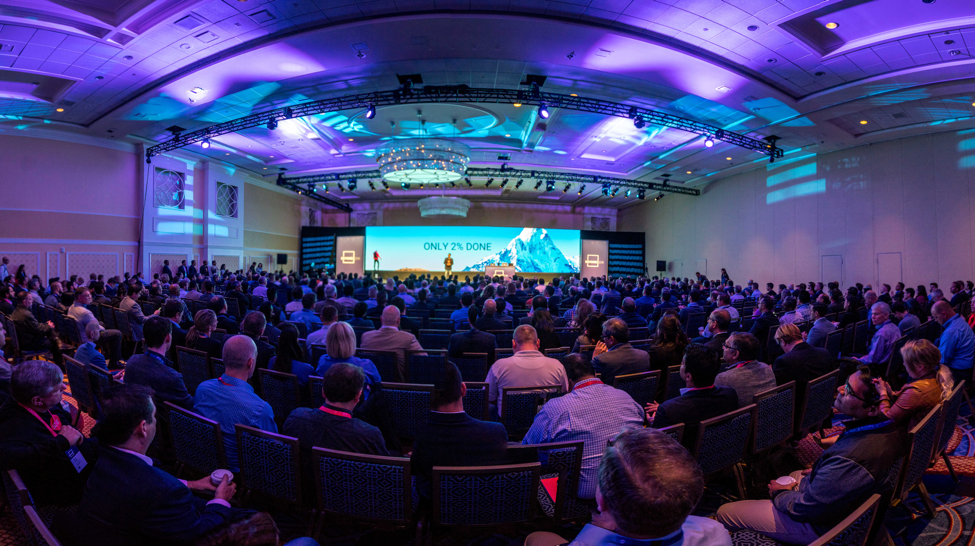 See you next year!