3 Search-Driven Data Analytics Examples for Financial Services
Few industries in the world depend on a large volume of quality data like financial services. Serving countless customers and their daily transactions results in a hefty amount of information. How can this massive ongoing breadth of data be kept in a way that's private but also accessible?
The answer is a data analytics financial services software that can provide actionable insights through easily digestible charts, graphs and dashboards.
ThoughtSpot's search-driven AI data-analytic platform combines the power of collaborative intelligence with a user-friendly interface so mortgage bankers, bank managers, traders and other financial services professionals can make better decisions, faster.
Here are three search-driven examples of how ThoughtSpot helps finance professionals on a daily basis.
Finance Managers
As a finance manager, staying abreast of the current market and forecasting risks based on various details is a full-time job, but even more so without access to actionable data.
Using ThoughtSpot, a finance manager could type "top 15 portfolios by performance in energy sector" as they would with a Google Search and be fed the visual data.
Not only does instant access to data save time, being able to look at charts and graphs clarifies the takeaways and allows the user to make an informed decision off that data compared to getting lost in text-based reports.
Mortgage Brokers
Markets are always changing, and it takes more than being aware of the financial sector and housing market to make healthy decisions for the interest of the firm. Let's say a broker is working on a new deal and they need to know the state of outstanding loans in a particular area.
Instead of enlisting technical support and sitting idle for an answer, the broker can search "amount of outstanding loans by days overdue in San Diego" and boom—a wealth of insights are generated to clarify the broker's decision.
Securities Traders
While securities lending represents a considerable portion of the overall financial services pie, lenders don't have immediate access to the information they need. Instead, information is usually buried in data silos within archaic legacy systems. To make matters worse, these organizations have limited data analysts, meaning answers to traders' questions are never timely.
With ThoughtSpot, securities traders can search for "interest rate of all securities in the last week," or "securities with the lowest return rate over the last year" and find immediate insights through visual representations, making the data not only accessible, but digestible.
Learn how one financial service firm increased their revenue by 10 percent by implementing ThoughtSpot's search-driven financial analysis tools.
No industry can afford to fall behind the times in a digital world rapidly changing each day, but financial services above all depend on access to timely, accurate info.
ThoughtSpot makes that happen. Learn more when you watch our banking webinar on how user-friendly financial analysis software can solve your data inefficiencies.
WHITE PAPER
SpotIQ AI-Driven Analytics
More About Financial Services
Why ThoughtSpot?
ThoughtSpot makes it easy for anyone to get answers from their company data in seconds. Simply search to analyze your data and get automated insights with a single click.
Simple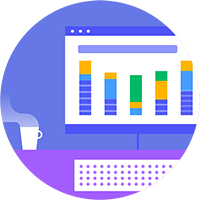 Simple
True self-service
for everyone
Smart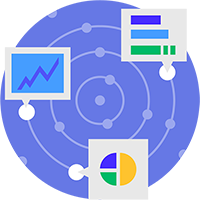 Smart
AI-driven insights
so you know sooner
Fast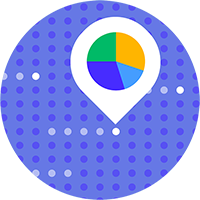 Fast
Lightning fast answers
on 10s of billions of rows
The most successful companies use ThoughtSpot.
See how the most innovative organizations use ThoughtSpot to get more value from their data.