Get the Modern Analytics Cloud
for your company
Consumption or capacity-based pricing.
Always unlimited users.
ThoughtSpot Enterprise
Search to analyze &
"one click" automated insights.
Unlimited users
Pricing is consumption
or capacity-based.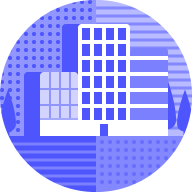 ThoughtSpot Everywhere
Build interactive data apps with a low-code
developer-friendly platform.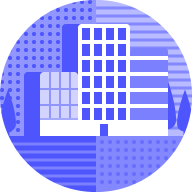 Unlimited users
Pricing is consumption
or capacity-based.
ThoughtSpot Enterprise
Search
The world's most intelligent search engine for analytics, powered by Search IQ
Easily query your data using guided search experience
Answer Explorer
Search across all created content (universal search)
Intelligent indexing and results ranking
Auto-Analyze
Get AI-driven insights when you need them, powered by SpotIQ
Pervasive AI-insights on queries, Pinboards, Answers, Tables, Worksheets
AI-insights on select columns
Tune AI algorithms and parameters
AI analysis using R (later Python)
Monitor
Follow key business metrics to have AI proactively push new insights
Follow AI-insights on selected metrics
Follow Pinboards and receive change alerts
Subscribe others
Visualize
Use search to create charts, drill anywhere, and curate your own data stories
Save searches as charts or tables
Create and curate Pinboards
Add filters to Pinboards
Interact with and dynamically change Pinboard layouts
Download Pinboards as PDF
Download query results as CSV, XLS
Collaborate
Share insights and pinboards with ease so everyone is in the loop
Share Pinboards and Answers with a click
Share content outside your groups (Global sharing)
Presentation Mode
"Ask an expert" question routing system
Mobile
Get instant insights on the go
Connect
Live-query your favorite cloud data warehouse with Embrace
Embrace for Snowflake
Embrace for Redshift
Embrace for Synapse
Embrace for Google BigQuery
Embrace for Teradata (On-premises, Cloud)
Embrace for SAP Hana (Beta)
Support for 3rd-party ETL tools (Alteryx, Talend)
Bring in data using Native & JDBC/ODBC compliant connectors
CSV upload
Prepare
Quickly and easily get your data ready for search and deploy use cases quickly
SpotApps (scriptable app templates)
Combine data from multiple data sources (joins)
Create and manage Tables, worksheets
Basic & Advanced joins (Inner joins, right outer, full outer)
Advanced joins (Right outer joins, full outer joins)
Joins on queries (Fan traps, Chasm traps)
Enable nested queries by creating "Views"
Turbocharge your nested queries using "Materialized Views"
Bring in data using Native & JDBC/ODBC compliant connectors
Joins between two large fact tables (co-sharded joins)
Deploy
From SaaS to software in your own virtual private cloud, we've got you covered
Managed Cloud (SaaS)
On-premise
Private Cloud
License portability across Cloud and on-prem
Control
Trusted enterprise-grade control and governance across your entire organization
User and user-group management
Privilege management
User authentication management
Self-service cluster administration
Self-service upgrade
Disaster recovery
Secure
Fine-grained access permission for millions of users and hundreds of thousands of security groups
Local user Authentication
Active Directory integration (LDAP)
SAML user authentication
Control visibility of Pinboards and answers to specific users
Control visibility of select rows and columns (RLS and CLS)
Encrypt your data at rest (only available in Cloud)
Support
Get started quickly to rapidly execute on your analytics innovation and transformation strategies
Support Hours
End-user Support
Embedded charts and pinboards
ThoughtSpot Everywhere
Includes all Enterprise features
Embed
Monetize your data with embedded self-service analytics, designed by you.
Embed search
Embed pinboards, charts, tables
Embed the full application
Insert your own custom actions in ThoughtSpot UI
Visual embed SDK
Developer playground
Customize logos, fonts, colors, and more
Access to the data REST API to query data
Access to the TML REST API to update charts, pinboards, and worksheets
Access to the PDF REST API to generate reports
The best companies
use ThoughtSpot