How ThoughtSpot Simplifies Data Modeling
In an economy that's increasingly driven by data, many businesses haven't figured out how to democratize theirs.
Companies invest significantly in their data collection, storage, processing and analyzing initiatives hoping to gain a long-term edge over competitors. However, it's the processing and examining where things run awry.
Data scientists undoubtedly carry significant value to any organization, but when their workload is comprised of time-intensive data-modeling work and low-level, tedious tasks like report building, the data team and the company lose. Organizations pay high salaries without getting long-term value. Data scientists are unchallenged and fatigued in their roles which eventually leads to disengagement.
But there's another loser to this equation, and it's a costly one: the employees.
Nothing is motivating or empowering about having to submit a report request every time a curiosity surfaces.
Thankfully, ThoughtSpot's intelligent analytics platform does the data modeling for you. By joining disparate data sources together, things become a lot clearer and accessible.
ThoughtSpot Automatically Builds Sophisticated Dashboards in Minutes
Two major hurdles to effectively leveraging data are time and expertise. ThoughtSpot brings a welcome change to data modeling, and it's largely thanks to relational search.
Relational search is essentially a guided data discovery experience that allows anyone in a company to ask questions and receive answers in seconds. Not sure what to search? An automatic search index helps kickstart knowledge discovery in the same way that Google's Autocomplete would while best-fit visualizations like charts, graphs, maps, and tables clarify the picture.
Consolidates Every Data Source
Staying on top of a business area these days usually requires at least a data source or two. These sources can quickly add up and cause headaches for data professionals to properly cleanse and structure. When issues arise, data silos often follow.
Automated data modeling platforms like ThoughtSpot widen data access and improve its quality by connecting unlimited data sources through one search-driven interface. In-memory storage and on-the-fly calculations utilize every data source to present users with the most relevant answers to their queries.
Presents the Source of Every Finding
Companies often struggle with widespread adoption when trying to introduce new data initiatives. Likewise, even the best data modeling methods present answers without the sources behind them. Many employees (and business leaders) already prefer hunches, business acumen and experience over numbers and empirical evidence. A lack of data transparency only perpetuates it.
But what if users could see the source behind every insight? ThoughtSpot's "What am I looking at?" feature shows what was computed, the datasets used, and what was filtered. It also links to the specific tables and rows from the data source. Trusted, accurate insights will increase adoption and keep users feeling in control.
Learns What Users Like Over Time
Along with trusted insights, users receive more personalized findings the longer they search. Select a "thumbs up" or "thumbs down" following each result to let ThoughtSpot know what's working and what isn't.
Highlights Additional Hidden Insights
We've all stared at a data report dumbfounded. Reports contain a lot of information and every insight isn't always clear, or easy to decipher as legitimate.
SpotIQ—ThoughtSpot's AI-driven engine, changes this by running dozens of insight-detection algorithms to tip users off to data anomalies, trends, indicators, causal and noncausal relationships, and so on.
If a more straightforward, faster data platform that's flexible to business changes sounds like a good thing, that's because it is.
Simplified data modeling through AI-driven ad-hoc platforms like ThoughtSpot provide ongoing value to businesses and all their end users through the instant power of analytic search.
See for yourself. Request 1:1 demo today.
WHITE PAPER
SpotIQ AI-Driven Analytics
More About Data Analytics
Why ThoughtSpot?
ThoughtSpot makes it easy for anyone to get answers from their company data in seconds. Simply search to analyze your data and get automated insights with a single click.
Simple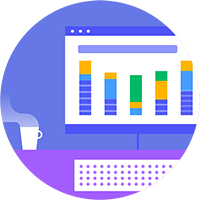 Simple
True self-service
for everyone
Smart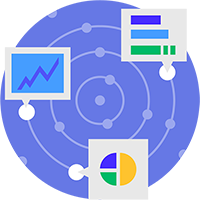 Smart
AI-driven insights
so you know sooner
Fast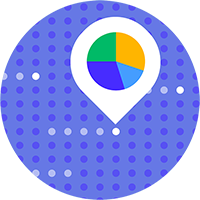 Fast
Lightning fast answers
on 10s of billions of rows
The most successful companies use ThoughtSpot.
See how the most innovative organizations use ThoughtSpot to get more value from their data.