Reporting Analytics: Delivering Powerful Reports Quickly
No matter what industry you're in, time is money. Delays are costly in today's fast-moving business world. The ability to make faster, data-driven decisions—or lack thereof—will inevitably impact your bottom line.
Want to deliver powerful reports quickly across your ecosystem? Keep reading to learn about how employees can generate and share valuable data insights quickly with reporting analytics from ThoughtSpot.
Step 1: Empowering Employees to Generate Their Own Reports
Now employees can take BI reporting into their own hands instead of having to rely on data specialists. The front-end user interface on ThoughtSpot's Relational Search Engine is intuitive—even for non-technical users. Querying data is comparable to conducting a search on any online search engine.
This can transform a report-generation process that used to take days, weeks or months into one that takes seconds or minutes. Users also receive data insights in the form of interactive data visualization models, alleviating the need to spend time creating or altering reports manually.
Long story short: "With search-driven analytics, anyone can easily build their own reports and dashboards to find the answers they need when they need them."
Step 2: Embedding Reporting Analytics Throughout Your Ecosystem
Business users also need a way to share their findings with colleagues and partners—instantly, and without hassle. ThoughtSpot makes it possible to embed reporting analytics throughout an ecosystem in various forms, including:
As the relational search engine tool, so anyone can quickly query company data.

As an interactive chart or graph.

As an entire BI dashboard, bringing more in-depth analytics to everyone.

As a custom data API.
The ability to embed data report analytics into the portals and business apps employees are already using makes insights highly accessible for all. When everyone is on the same page, collective business decisions get better.
Step 3: Going Beyond Reports
Reporting is a useful medium for delivering insights, especially recurring ones. But sometimes ad hoc solutions are more valuable. Why? Because whereas the information contained in a report might have diminishing value over time, the ability to perform ad hoc queries means decision makers always get flexible insights on the spot.
Optimal business intelligence, like the BI powered by search-driven analytics from ThoughtSpot, enables reporting and beyond—the ability for employees to perform ad hoc queries as needed to derive maximum value from company data.
See reporting analytics from ThoughtSpot in action; watch a video demo today!
ANALYST REPORT
Advanced Analytics: Moving Toward AI, ML, and NLP
More About Data Reporting
Why ThoughtSpot?
ThoughtSpot makes it easy for anyone to get answers from their company data in seconds. Simply search to analyze your data and get automated insights with a single click.
Simple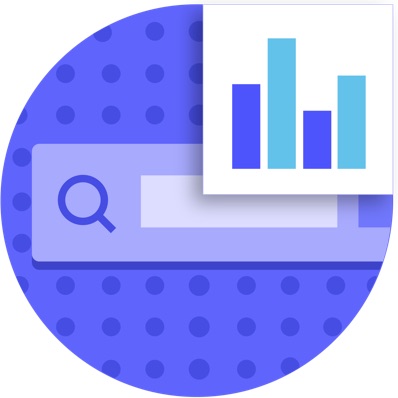 Simple
True self-service
for everyone
Smart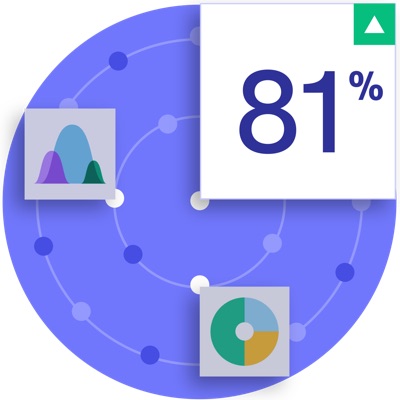 Smart
AI-driven insights
so you know sooner
Fast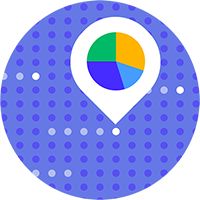 Fast
Lightning fast answers
on 10s of billions of rows
The most successful companies use ThoughtSpot.
See how the most innovative organizations use ThoughtSpot to get more value from their data.