As companies go all in on the cloud to dominate the decade of data, agility, flexibility, and ease of use are critical to success. That's why we're so excited to announce ThoughtSpot's support for Amazon Redshift Serverless which allows customers to leverage the Modern Analytics Cloud to run and scale analytics on Amazon Redshift without having to provision and manage any data warehouse infrastructure.
Digging deeper on Amazon Redshift Serverless
Amazon Redshift Serverless simplifies your experience by letting you run and scale analytics without having to manage data warehouse clusters. You're also able to automatically provision and scale data warehouse capacity, meaning you have an intelligent, dynamic compute framework tailored to the nature of the workload. 
You get all the features that come from Amazon Redshift's rich SQL capabilities, seamless data lake integration, and industry-leading price performance at scale. 
You only pay for the compute capacity to process the specific workload on a per-second basis, with no additional charges for idleness. 
Grow your business with ThoughtSpot and Amazon Redshift
The announcement comes at an exciting time for companies looking to build their business on data with the Modern Analytics Cloud. Today during Beyond, our annual customer conference, ThoughtSpot brought to market a ton of new capabilities to connect, build, launch, and scale more efficiently than ever.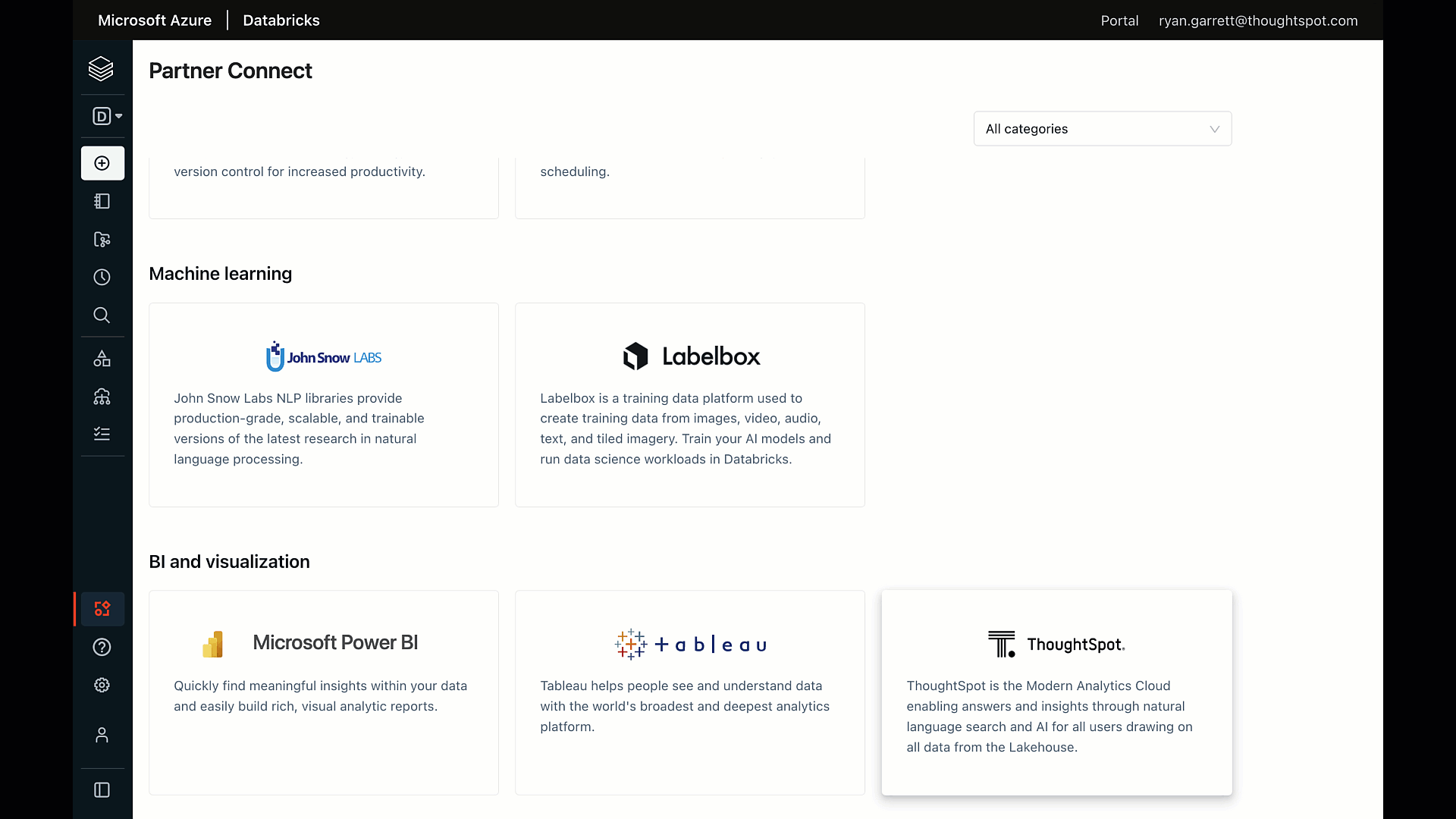 At the same time, we also brought new editions, including Team Edition, Pro Edition, and bundles for startups, education institutions, and nonprofits, to the market. 
We're bringing interactive data visualization to companies and teams of any size to empower you to leverage natural language search and AI to find data insights with a pricing model that works for any size company, and grows as you do. 
The combination of ThoughtSpot's new editions, including Team Edition and Pro Edition, and Amazon Redshift Serverless is particularly valuable to companies that are growing quickly, and want to get started with Live Analytics at an affordable price, without having to provision any infrastructure. With no analytics or data warehouse infrastructure to manage, you will be up and running, searching your data in minutes. 
It's all part of our mission to democratize data and put data and insights at the fingertips of every business person. We can't wait to see what you do with the Modern Analytics Cloud and Amazon Redshift! 
To see the power of the Modern Analytics Cloud yourself, start a free trial today.