This is part of our ongoing spotlight series which highlights ThougthSpot's quarterly Selfless Excellence champion.
At ThoughtSpot, selfless excellence is the driving value system that advances our mission to build a more fact-driven world. It means we strive for excellence,  prioritizing the team and working together to build world-class solutions for our customers. This shared vision keeps us directionally focused, moving forward with humility and without the distraction of office politics. 
Each quarter, we recognize an employee who embodies the values of Selfless Excellence: hard work and integrity; solving meaningful problems; and caring about colleagues and customers. A panel of peer judges from across the company evaluates the nominations and selects the winner. This quarter, our winner was Vika Smilansky, Director of Product Marketing at ThoughtSpot.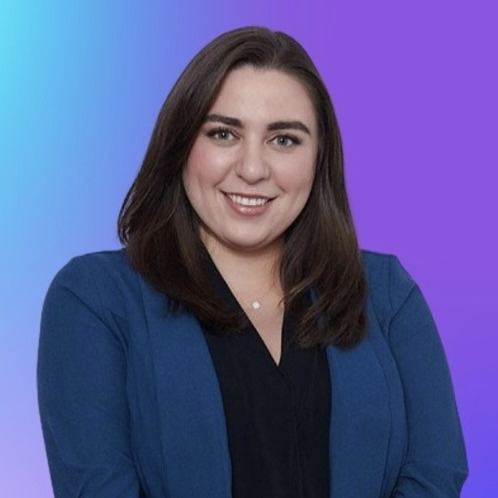 Read all about what this win means to her:
Congratulations! How does it feel to be named the Selfless Excellence champion?
Being named the Selfless Excellence champion is an incredible honor. It was such a heartwarming, unexpected surprise! I'm deeply grateful for the recognition and feel very fortunate to work alongside so many thoughtful, driven, and innovative people who inspire me to put my best foot forward every day. 
Tell us a bit about your journey at ThoughtSpot. How long have you been with ThoughtSpot and what drew you to the company in the first place? 
I joined the ThoughtSpot team in July 2019, and what an incredible journey it's been! Working in Product Marketing at ThoughtSpot has provided me with a wide range of opportunities and experiences, from customer marketing, to sales enablement, to partner marketing, to core messaging, and beyond. My time here has been full of valuable learning and growth opportunities. It has proven to be a truly rewarding experience.
My initial impression of ThoughtSpot? Well, I was blown away by the product. ThoughtSpot built the analytics experience of my dreams, as a business user. As I became more familiar with the people and the vision for the future, I knew I wanted to be a part of the extraordinary journey ahead.
📖 Read some of Vika's work here. 
How has Selfless Excellence played a key role in helping you succeed at ThoughtSpot?
Selfless Excellence is the foundation of who we are at ThoughtSpot and has played a pivotal role in my success here by fostering a collaborative and supportive work environment. By prioritizing teamwork, openly sharing knowledge, and putting our colleagues, partners, and customers' needs before our individual egos, we've collectively achieved outstanding results. This approach has not only improved our overall performance but also created a positive and empowering culture, which has been instrumental in my personal growth and professional achievements.
How can we nurture a consistent culture of Selfless Excellence with our colleagues, partners, customers, and community?
We all play an important part in creating a widespread culture of Selfless Excellence. We can all contribute to this when we lead by example, take feedback with an open mind, recognize others for their contributions and effort, and assume the best intentions of the people around us. 
Do you have any advice for fellow Spotters on how to become a Selfless Excellence champion?
When I think of the people I admire, they have a few things in common that we can all learn from: they are active listeners, they have a solution-oriented mindset, they consistently demonstrate respect towards others, and they think big. They are always just 2% done!
Come work with Vika and the rest of our amazing team. Check out open opportunities at ThoughtSpot on our Careers page.