This is part of our ongoing spotlight series which highlights ThougthSpot's quarterly Selfless Excellence champion.
At ThoughtSpot, Selfless Excellence is the guiding principle for our culture. It means we strive for excellence in everything we do, while always putting the customer and team ahead of ourselves. We prioritize humility and actively discourage office politics of any kind. It encourages every spotter to support each other and work together to achieve common goals, rather than competing against one another.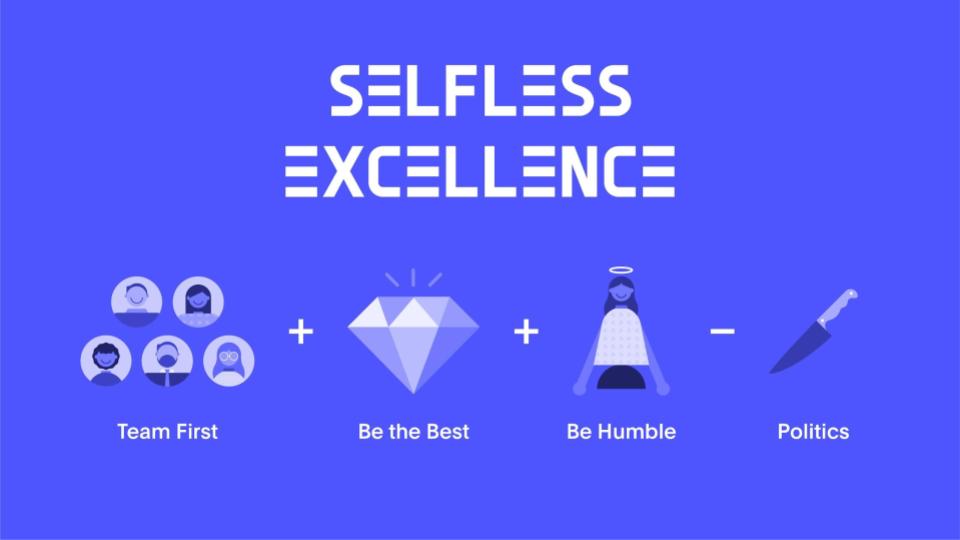 ThoughtSpot's emphasis on Selfless Excellence as a culture reflects the commitment we have towards making a positive impact on the world—both through our products and services and through the behavior and mindset of our people.
Each quarter, we recognize an employee who embodies the values of Selfless Excellence: hardwork and integrity; solving meaningful problems; and caring about colleagues and customers. A panel of peer judges from across the company evaluates the nominations and selects the winner.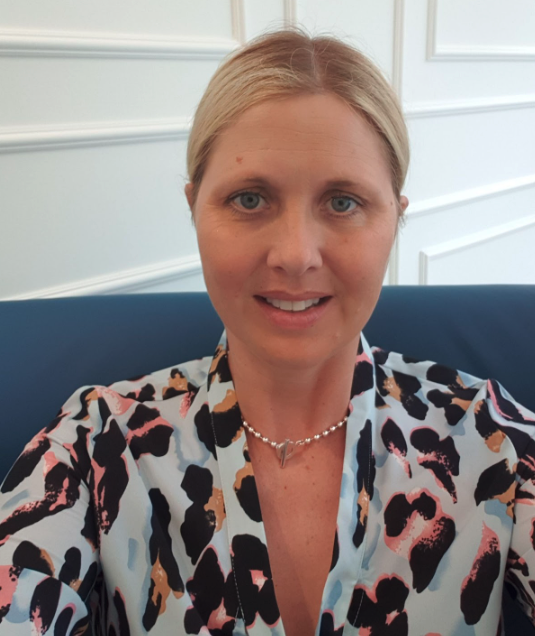 This quarter, our winner was Hayley Bird, People Ops Partner at ThoughtSpot.
Read all about what this win means to her.
Congratulations! How does it feel to be named the Selfless Excellence champion?
Honestly, it feels amazing, I am very humbled to win this award as there are so many deserving Spotters at ThoughtSpot that do an amazing job of going above and beyond. To be recognized as a Selfless Excellence champion is a huge honor, and I owe so much of my journey at ThoughSpot to the amazing team of people who have helped me excel here.
Tell us a bit about your journey at ThoughtSpot. What drew you to the company in the first place?
I have been with ThoughtSpot for 4 years and 9 months, starting off as an Office Manager for the EMEA region. During that time, I've taken on many new challenges and responsibilities and got promoted to a People Ops Partner.
Before joining ThoughtSpot, I was at my previous company for 19 years as an Office Manager in the commercial property sector. I left to join a company that would offer me the chance to fully showcase my skills whilst also offering me a chance to learn, develop, and grow—helping me to achieve my career goals and aspirations.
ThoughtSpot delivered on all of the above. I was given the opportunity to work with great leaders and colleagues for a company that focused on building great products to make the world be more fact-driven.
How has Selfless Excellence played a key role in helping you succeed at ThoughtSpot?
Selfless Excellence is what helps us build innovative, world-class products while collaborating with great teams. It's how we describe our culture. It means that we are constantly experimenting and improving, staying humble, and putting up with zero office politics. Having this culture in place means that everyone is able to be our best and deliver great results, putting others—be it a colleague, customer, or prospect—before ourselves. Growing and succeeding in an environment like this isn't hard. It's not just about me, but also the entire team working together towards a common goal.
How can we nurture a consistent culture of Selfless Excellence with our colleagues, partners, customers, and community?
Culture comes from everyone, not just a few individuals. ThoughtSpot has many great pillars on how we continue to build on our culture of Selfless Excellence. Some of those include but are not limited to education, volunteering and giving, mentorship programs, talent and recruiting, communication, engagement, and so much more.
Do you have any advice for fellow Spotters on how to become a Selfless Excellence champion?
Be the best that you can be, strive for excellence in everything you do, look outside the box of your day-to-day work, see the impact of going above and beyond for an employee, colleague, leader, company.
As our Leaders say, we are only 2% done. There is so much more to do for our customers, partners, and our team to achieve in the mission of making the world more fact-driven. ThoughtSpot is a company where you can express yourself freely, align to our core values, do the best work of your life, be immensely successful, and work with amazing people which all rolls up to our Selfless Excellence values.
Come work with Hayley and the rest of our amazing team. Check out open opportunities at ThoughtSpot on our Careers page.