This is part of our ongoing spotlight series which highlights ThougthSpot's quarterly Selfless Excellence champion.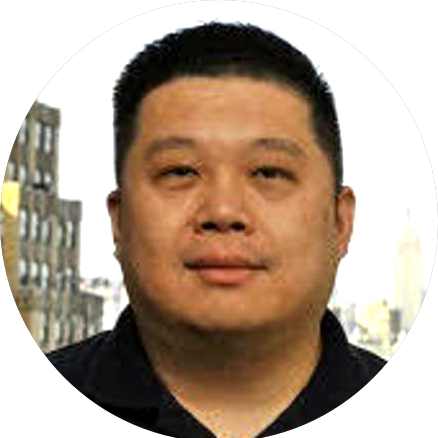 Sudheesh Nair, our CEO says that culture is defined by how we behave when no one is there to look at us and pass judgment. At ThoughtSpot, Selfless Excellence is the heart of who we are as a company. It creates room for personal success, excellence for customers, – but never at the cost of the team. 
Each quarter, we recognize an employee who embodies the values of Selfless Excellence: hardwork and integrity; solving meaningful problems; and caring about colleagues and customers. A panel of peer judges from across the company evaluates the nominations and selects the winner. 
This quarter, our winner was Wilson Moy, Senior Solutions Architect at ThoughtSpot. Here's what he had to share about this win and what it means to him. 
Congratulations! How does it feel to be named the Selfless Excellence champion?
I'm extremely appreciative of the fact that my colleagues really see me as a Selfless Excellence Champion and have recognized my contributions. This recognition has allowed me to take a step back and reflect on not only what I've worked on over the last quarter, but my career here as a Spotter.  I'm proud of the work I've done that's created real impact for our customers. At the same time, I feel extremely humbled because I know for a fact that there are so many deserving candidates for this award.
How long have you been with ThoughtSpot? Tell us a bit about your journey here and what drew you to the company in the first place.
I've been with ThoughtSpot for just over 4 years. When I joined, ThoughtSpot was a much smaller company, but with big ambitions (which we still have to this day!). I quickly felt overwhelmed learning a new platform, especially given the pace at which we operate so many aspects of the business and in a market as dynamic as analytics. Luckily, I had several, more experienced colleagues that patiently helped me get up to speed, teaching me every step of the way. Thatreally set the tone for how we operate as a team, and something I bring forward in my work with customers and our team.
How has Selfless Excellence played a key role in helping you succeed at ThoughtSpot?
In my role, I regularly have to to reach out to different teams and individuals for help, to collaborate, or just to gather alternate opinions. The degree to which others offer their time and expertise is easily the best I've seen at any organization I've worked previously. It's one thing to hear about shared values. Seeing them in practice on a constant basis, makes it contagious.
How can we nurture a consistent culture of Selfless Excellence with our colleagues, partners, customers, and community?
I think recognizing others for even small things at every opportunity helps reinforce this culture. I see so many instances where the celebration of goals is accompanied by the recognition of contributions of various individuals and teams - both internal and external. This impartial sense of gratitude is so prevalent amogst Spotters that it really shows in how we operate.
Do you have any advice for fellow Spotters on how to become a Selfless Excellence champion?
Listen carefully to what others are trying to convey.  Combining that with a willingness to ask for help and to consider alternate opinions allows one to drive towards the best possible outcomes. And remember, when we win together, everyone benefits.
Come work with Wilson Moy and the rest of our amazing team. Check out open opportunities at ThoughtSpot on our Careers page.