With International Women's Day this Sunday, it's important to take time to recognize the contributions of women. These contributions span every industry, every corner of the globe, and every facet of life.
This year's theme is #EachForEqual, highlighting the importance of how all of our individual actions, conversations, behaviors, and mindsets shape the world around us. With that in mind, here are some of the individual women who inspire some of the leaders at ThoughtSpot.
From Ajeet Singh, ThoughtSpot Cofounder & Executive Chairman
Who is one woman that inspires you? 
I always felt inspired by the life of Marie Curie.
What about this individual is inspiring to you? 
Marie Curie went through a lot of struggles in her early life. In her native country of Poland, she wasn't allowed to go to university. To follow her passion for learning, she had to make the bold decision to migrate to France. Once there, she had to get her education, do her trailblazing research, all while raising her two children. She became the first woman to win a Nobel prize, an incredible feat in its own right, but what amazes me the most is that she's the only person, man or woman, to win Nobel prize in not one, but two different fields.
What have they taught you? 
Marie's relentless desire to learn, curiosity about a wide variety of topics, and the ability to integrate learnings from multiple areas to create something new has been a source of inspiration for me in my career. It was this kind of thinking that allowed me to build companies in different markets (Nutanix in IT infrastrastructure and ThoughtSpot in analytics).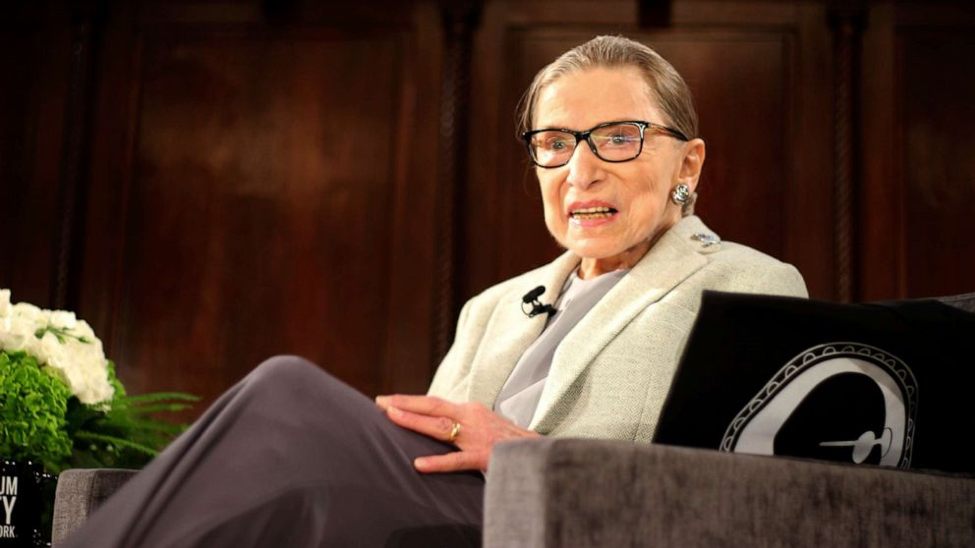 From Cindi Howson, Chief Data Strategy Officer
Who is one woman that inspires you? 
Ruth Bader Ginsberg
What about this individual is inspiring to you? 
I would imagine many are inspired by Ruth Bader Ginsberg - a U.S. supreme court judge. A legend in fairness and tough decisions. I hadn't known her back story, though, until I saw the movie "On the Basis of Sex" last year. I know how challenging the tech industry can be for women, but yeesh, what a world the legal profession was in the 1960s. One law firm would not hire her for fear the lawyer's wives would feel jealous. So eventually she "settles' by teaching at Rutgers University. We see the discrimination she faced, the self-doubt she had to overcome to be given a fair chance, and yet her daugther looks down on Ruth, saying she's just become an arm piece for her husband, also a lawyer. Her tenacity to fight for what's right and to work a dream from every angle is inspiring.
What have they taught you? 
Ruth shows how we can have setbacks in our careers and mission in life. It's the long game we need to keep our eye on. She didn't get that first job but she influenced so many laws. She has a quiet, yet persistent voice, an attribute some have said of me when I am advocating for someone or something I care about.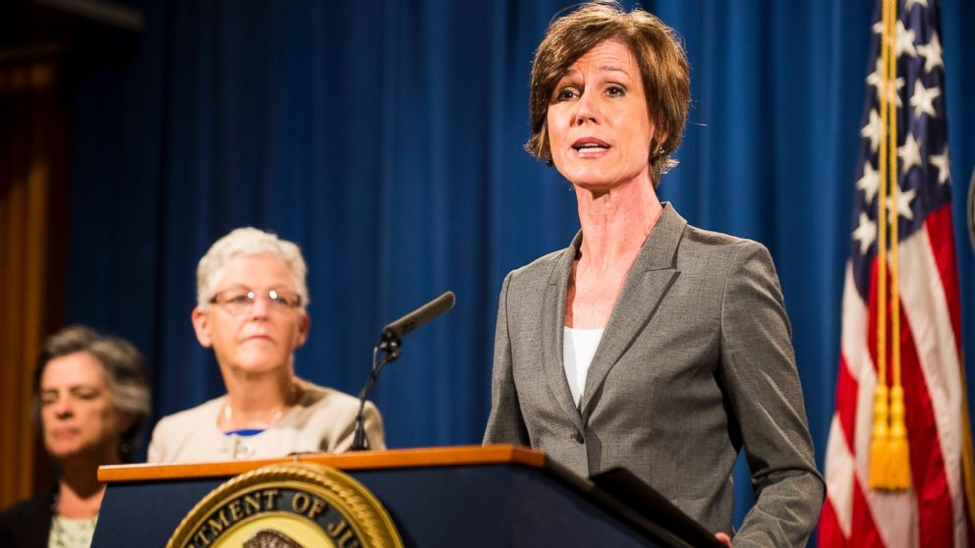 From Scott Holden, ThoughtSpot CMO
Who is one woman that inspires you? 
Former US Attorney General Sally Yates
What about this individual is inspiring to you? 
Sally has had an incredible career in both the government and private sector. Unfortunately, I only recently started appreciating her during one of her toughest work moments - getting fired as the Attorney General of the United States. As it is often said, it's during our most trying times that we show the world what we're truly made of. For Sally, that moment was during a direct challenge from the President of the United States. Ten days into her new job, and only 72 hours after the President ordered an executive travel ban, Yates had to face one of the toughest decisions of her career. Ultimately, she decided to send a memo denying the President's order. Regardless of your political view, what impressed me most was that Yates stood up for her core beliefs, on the biggest stage, when the opposite would have been much easier.
What have they taught you? 
Trusting our team, doing what's right, and standing up for our core beliefs - these always sound great. As a leader, however, it can be tempting to be less authentic, even in small everyday activities. It takes humility, integrity, and courage to be great - three characteristics I see on the rise in today's modern leaders. Having authentic female (and male) role models like Sally makes it feel more attainable. After all, if Sally can be that courageous on the world's biggest stage, surely we all can be a little more courageous in our daily leadership too.
Read full post here.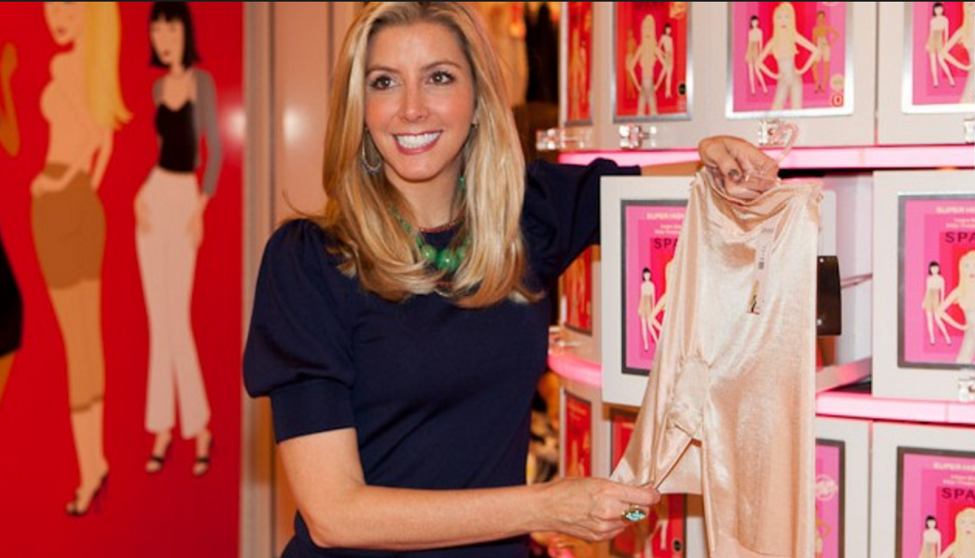 From Monica McEwen, ThoughtSpot VP, Public Sector
Who is one woman that inspires you? 
Sara Blakely, founder of Spanx
What about this individual is inspiring to you? 
Sara built the Spanx brand from the ground up and has become not only one of the most successful female founders ever, but also one of the most successful business people in the world. I've always worked with Government customers and in the IT industry. Early in my career, I felt my lack of experience and gender put me at a huge disadvantage. I worked harder than everyone else and spent countless hours researching because I was afraid to admit I didn't know something. Rather than be intimidated by what she didn't know, Sara has always seen it as her greatest asset, allowing her to approach the market differently. What inspires me most about Sara is this authenticity combined with her tenacity. With no VC backing and minimal business experience, Sara taught herself every step of the way. Sara went door to door eventually convincing a hosiery mill to create a prototype for her, she wrote her own patent, created her own marketing, and was relentless in finding her first customer in Neiman Marcus.
What have they taught you? 
Sara's story is one that anyone with an entrepreneurial spirit can relate to. Today, as we bring ThoughtSpot into the government market I frequently channel Sara—as an entrepreneur who disrupted a market. Sara's story has shown us hard work, tenacity, and grit are an absolute requirement , but also that mistakes are OK. It's why I've focused on creating a culture in which people are willing to take risks, share their failures and learnings. Often, it's these risks that lead to the greatest success.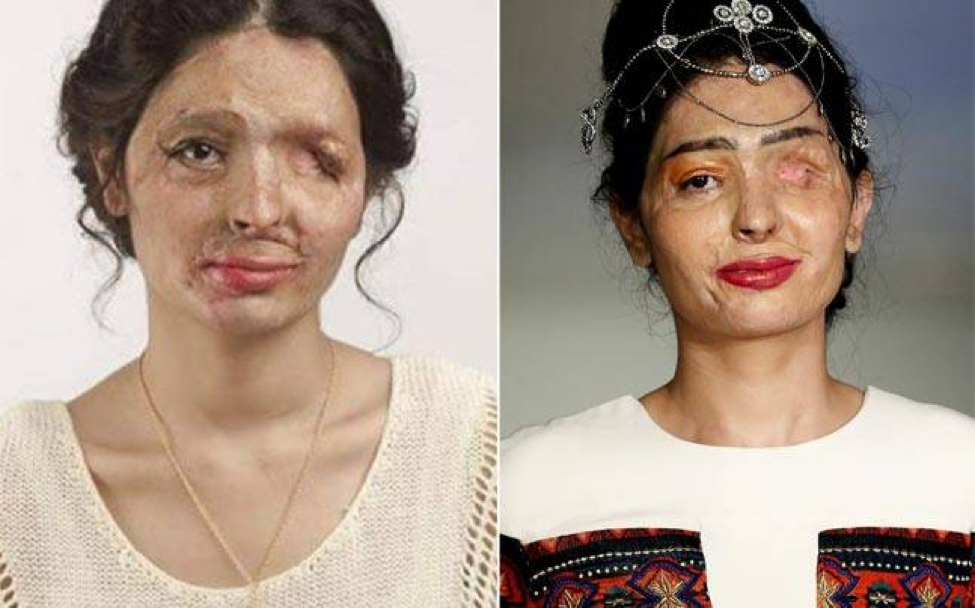 From Evian Ang, ThoughtSpot Sales Director, APAC
Who is one woman that inspires you? 
Indian model, vlogger, and acid attack survivor Reshma Qureshi
What about this individual is inspiring to you? 
Her story, her strength, and her courage inspire me. As a seventeen year old girl, Qureshi was attacked with sulfuric acid, leaving her scarred and without an eye. She turned her tragedy into advocacy, becoming the face of the Make Love Not Scars campaign to bring attention to acid attacks and a voice to survivors in a bid to end the sale of acid in India. She's also become a beauty influencer, with online tutorials, and a runway walk at New York Fashion Week in 2016.
What have they taught you? 
Qureshi has faced down all of these obstacles and stands as a beacon of hope for other acid attack survivors. She is beautiful and has a fighting spirit. She shows the world just what she is made of. Her strength and courage help many other victims of this appalling crime. "It might feel like the end of the world, but know that you should not allow your attacker to succeed in his or her mission of 'ruining' your life," she says. "Go out there and live because you still have the gift of life."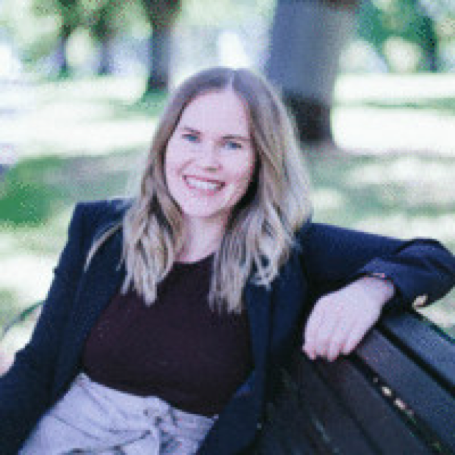 From Nicole Pearce, ThoughtSpot Account Executive, ANZ
Who is one woman that inspires you? 
Kayla Matheson, Strategic Customer Success Manager, Tableau
What about this individual is inspiring to you? 
I met Kayla in 2015 when we were coworkers, and I immediately gravitated to her warmth and infectious love for life. She instantly struck me as incredibly authentic and unapologetic about who she was as a woman and person in this world, both in her professional and personal life. When I say unapologetic, you may get a vision of someone outspoken or 'hard' (which has a negative connotation for women and not for men, but that's a whole other blog post) but Kayla accomplishes this with a subtleness and grace that I'm always in awe of. She has a quiet inner strength and persistency of voice that ensures she's a strong advocate for the people around her.
What have they taught you? 
I've learnt many things from Kayla over the years, but the single most important thing she taught me that inspires the way I lead, is to be proud of all of the traits that shape who I am as a woman and to never apologise for being me. While I'm fiercely independent, competitive and driven, I'm also empathetic, kind-hearted and sometimes even 'kinda awkward! Kayla has helped me own all those parts of me. Today, of all days, it's important to recognise that we all exhibit our beautiful, unique 'womaness' in different ways. Kayla taught me that this is  absolutely, categorically ok, and that's what I try and encourage all of the women around me to embrace.