Throughout my career, I have been super blessed to work with great people and to build great companies that have had tremendous success commercially, and even more importantly, have had a meaningful impact on our customers', partners', and employees' lives.
A Career Built on Adding Real Value
Over the last year and half I have enjoyed my time with AppDynamics more than I think any stop in my career. It was a company with amazing talent and leadership. I think I learned more in my one year there than I did at any other company.
At AppD, we were able to seriously improve the lives of our customers. Allowing them to pinpoint the needle in the haystack and proactively identify application problems before their customers did seriously changed our customers lives. That's what made it so meaningful. It was more than just great technology and a great company - we helped people do their jobs better, while giving them the freedom to leave work with less stress.

Prior to AppD, I had a tremendous run at Qlik. I got to help bring a disruptive technology to market, and shake up the way customers explored and interacted with data. Along with Tableau, we created BI 2.0, disrupting the Cognos and BO's of the world.
What I was most proud of at Qlik was the culture. We created an organization that cared deeply about the power of data, what it could do for our customers, and what it could do for society. While so many of the great people I worked with now are gone from Qlik, the work we did was impactful, because, like AppD, it was valuable to our customers and partners.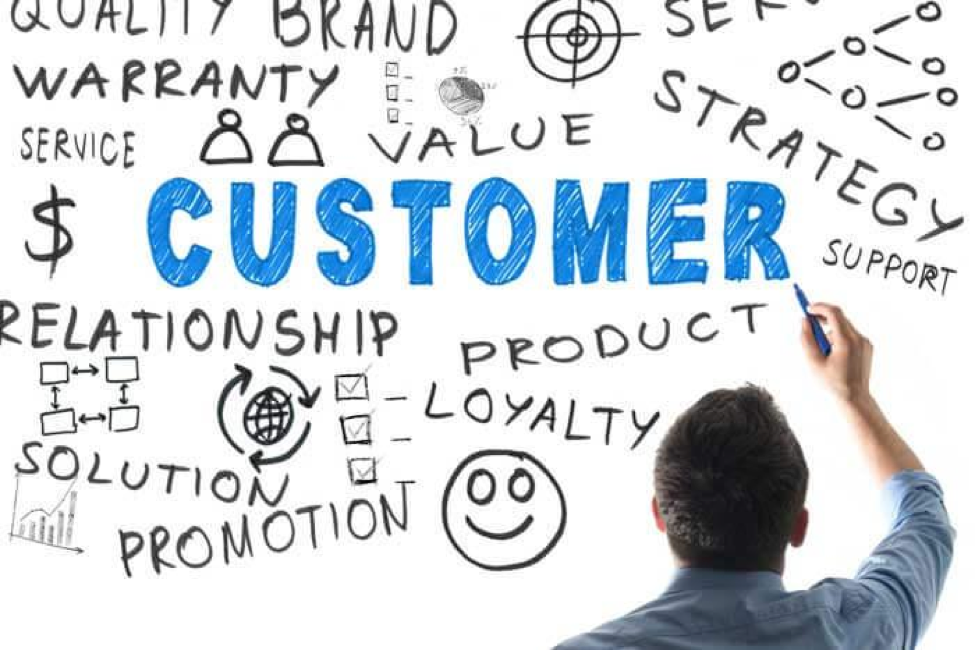 That desire to create value for others is really at the heart of my career. When I look at companies that I would want to play a part in, I think about it from the customer and partner perspective. Do our customers love doing business with us? Are we easy to work with? Do we not only solve real pain for our customers, but add value and enrich their professional lives?
When I began considering ThoughtSpot, I asked myself these questions. The answer was a resounding yes! Every conversation I've had at ThoughtSpot is about the impact our customers are getting from the platform. I couldn't believe what I was hearing, and had to ask - if this product is so revolutionary, let me speak to a few of your customers. They introduced me to two great customers.
Blown Away by Use Cases & Customers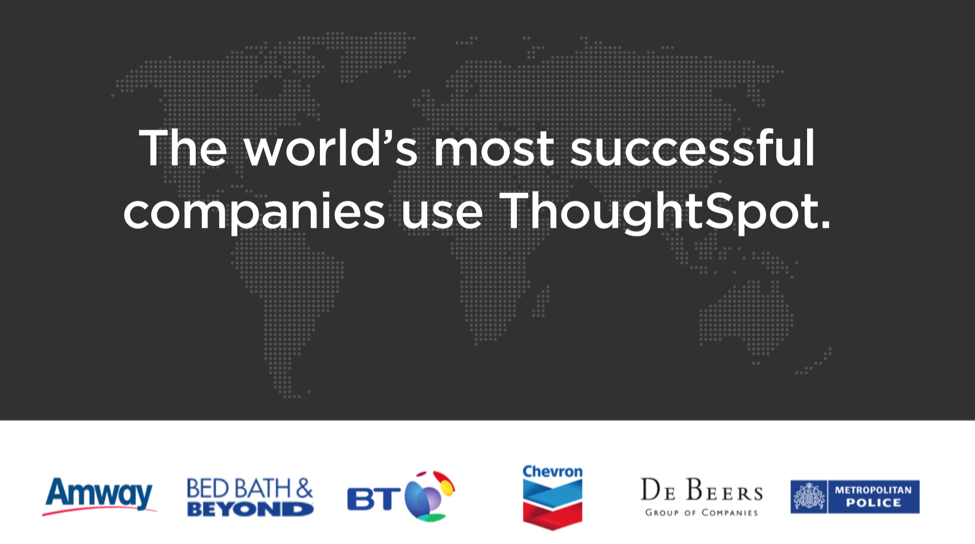 The first was one of the largest retail companies in the universe. After doing transformational work in the initial rollout, they've gone all in on ThoughtSpot. The ability to leverage search-driven analytics across the largest data sets in the world fundamentally changed the way their entire organization worked. With search, everyone in their business to could ask questions in their own language and get answers by the time they finished typing the word in a search bar. With SpotIQ, ThoughtSpot's AI analytics engine, this value exploded. The retailer was able to get answers to 70% of their questions before they ever thought to ask them.
While impressive, I wanted to be sure this value being delivered was the rule, not the exception. ThoughtSpot then put me in touch with one of the largest technology and media companies in the world, a company that has transformed the way everyone lives and works.
Their team told me how in shifting over to ThoughtSpot they could retire 25,000 Tableau licenses and save millions in fees on HANA. I was amazed. But they explained again how a platform based on search, that wasn't licensed per user, would enable their frontline teams, previously dependent on dashboards, to quickly answer their own data questions instantly. Even more powerful was the ability for an AI based BI platform to anticipate their questions based on things like user profile or previous analyses, and automatically provide answers. While they would save millions in licensing fees, their team was more excited by the time they'd get back every day to work on more transformation projects instead of fighting against an endless queue of report requests.
This was exactly the kind of value I always look for in a company - helping them do better work in their jobs, while giving them time back in their day. In ThoughtSpot, I have found more than a unicorn and a rocket ship in need of tremendous scaling. It's true we continue to grow like crazy to keep up with customer demand around the world, doubling down in the Americas and EMEA and opening offices and expanding our footprint in APAC. More importantly, I have found a company that will disrupt the market place, democratize access to data from the privileged to the masses, create opportunity for everyone in the workforce to participate in the power of knowledge, and empower companies to make better decision based on data at every level of the organization. I have found a technology that gives time and energy back to its customers so they can do meaningful work in other areas of the business and be better mothers, wives, husbands, fathers, brothers and sisters, friends and neighbors.
Message me if you are ready to be part of something special, if you care about making an impact on people's lives and changing the way the world works!
Love you all…
B