This is part of our ongoing "In the Spotlight" series, in which we interview our quarterly Selfless Excellence champion. 
At ThoughtSpot, our dedication to Selfless Excellence is at the heart of everything we do. Simply put, Selfless Excellence means being world class at everything we do, not for ourselves or personal recognition, but for the good of our customers, our community, and our fellow Spotters. Our culture of Selfless Excellence gives us common ground; it serves as a north star for all of us and determines how we run the business, how we go to market, and how we treat each other.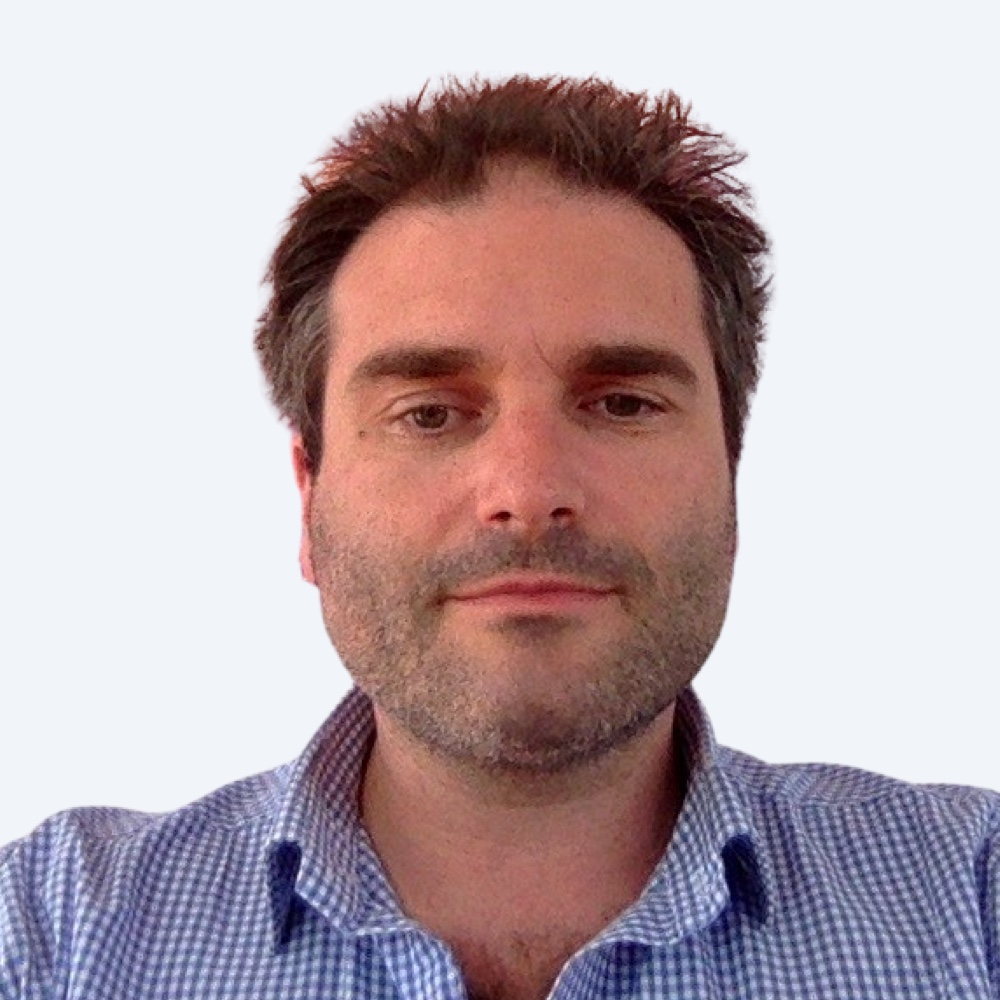 Each quarter, we recognize and reward an employee who embodies the values of Selfless Excellence: hardwork and integrity; solving meaningful problems on behalf of our customers; and caring about colleagues and customers. 
This quarter, our winner was Damian Waldron, Lead Customer Success Architect at ThoughtSpot. Here's what he had to say about his experiences at ThoughtSpot, and what it means to be named a Selfless Excellence Champion. 
Congratulations! How does it feel to be awarded the Selfless Excellence Champion?
I am so grateful for this acknowledgement. Just being nominated is unbelievable, however to be awarded the Selfless Excellence Champion is really fantastic as this is peer recognition from across the organisation. This has been possible only because of the ingrained collaboration from our awesome colleagues. So, this award represents our collective commitment and achievements with our customers.
You've been at ThoughtSpot for close to two years now. What drew you to the company in the first place? 
I love working with technology that solves very complex technical problems easily. That's what we're doing at ThoughtSpot - making it possible for anyone to analyze data through a simple search. 
This allows people to focus on solving business problems rather than spending cycles working around technology constraints. When I first got to know about ThoughtSpot and what we do, I was taken by surprise. I could not believe the responsiveness it had when querying billions of rows of data. By providing non-aggregated datasets to business users, ThoughtSpot has enabled people to identify summary level outliers and determine detailed level reasons and drivers. This helps users at our customers answer their own data questions quickly, and more importantly, find the insights that empower them to make better decisions and help their companies thrive. This is what got me excited to be a part of the journey.<br> 
What does Selfless Excellence mean to you?
For me Selfless Excellence is a company culture that drives teamwork and collaboration. At ThoughtSpot, we are able to deliver exceptional results because we can build upon the success of others. The expression "standing on the shoulders of giants" is possible because of our culture of Selfless Excellence. 
I see Selfless Excellence as a value of 'paying it forward'. I know that in the future I will need the support of my colleagues. I love that I can count on them and this gives me confidence to tackle difficult problems with the knowledge that I have the backing of the entire company. 
Can you share an instance Selfless Excellence you've seen or experienced at ThoughtSpot that helped a customer succeed? 
Personally, this is something that I experience every day. Irrespective of the timezone or location, colleagues are available to respond to requests and help out everytime. Collectively, this ensures that our customers are able to move forward. It is the norm to have colleagues across multiple continents to support a client. For someone working in Australia, that's so important! This could be anything from updating the version, designing a complex data model or discussing how we can best harvest and share our learnings with the ThoughtSpot community. This is a clear example of Selfless Excellence at work everyday!
How can we nurture a consistent culture of Selfless Excellence with our colleagues, partners, customers, and community? 
Firstly, we need to continuously call out that Selfless Excellence is at the core of the company. Secondly, we need to continue to build and strengthen our connections with each other. Technology has enabled us to build initial connections. We need to strengthen these with visual and verbal communication. Thirdly, no matter how busy we become individually, we should all strive to ensure that at the end of each day we have in some way helped another person. 
Any words of advice or tips for your fellow Spotters?
Jump in the deep end and tackle the hard problems. Our Selfless Excellence culture will ensure that you don't drown :)