I woke up this morning with the realization that, with $248M in new funding, more than $350M in the bank, and zero debt on the balance sheet, ThoughtSpot has become the best capitalized private company in the data analytics space.
But with that realization also came the reminders about the responsibilities we have toward our various stakeholders.
Spotters: Your belief in our purpose drives the entire company. Most people who joined ThoughtSpot joined not just for the financial outcome, but to build something meaningful and long-lasting. We don't think it's a cliche to say that we want to make a positive dent in the universe. We want to build a company with a purpose, a mission that matters, not one with just a stellar technical vision. For us, our mission, since day one, has been and remains to make the world a bit more fact-driven.
With the new resources behind us, our chances of achieving that mission just became a little more real.
Our investors: Your faith is our fuel. Our existing investors always had an unshakable faith in our team, and our plans to bring the power of data analytics to every business user. But as we are growing, we also know the responsibilities and expectations of fiscal excellence placed on us by the growth stage investors. We, as a team, are committed to scaling our business with extreme fiscal discipline.
We are grateful to every single investor who met with us during the 1-month fund-raising process regardless of whether or not they invested, because we had a chance to share and learn. Even those who decided to pass gave us very specific and detailed feedback on what they thought of us, our market, our messaging, and the reason they won't be able to join this round.
I consider the feedback to be immensely valuable, and with it, we're ready to take ThoughtSpot to new heights.
Our partners: We learn from your knowledge. We know that our technical alliances and channel partners know about our customer's challenges and solutions better than we do. We want your help to build this company, standing on your shoulders, focusing on delivering value to our joint customers.
Success in the analytics market requires this strong ecosystem, as companies like Tableau and Qlik have shown. Both those companies won't be where they are now if not for the community, passion, and scale provided by you.
If you are a Tableau or Qlik partner who is considering joining our journey, we hope you do the same with us.
And finally, our customers: Your courage inspires us. We know that it's not easy for you to make a platform change when it comes to data analytics. We know you've already invested in more tools than you care to have, each promising to transform your world, yet often falling short.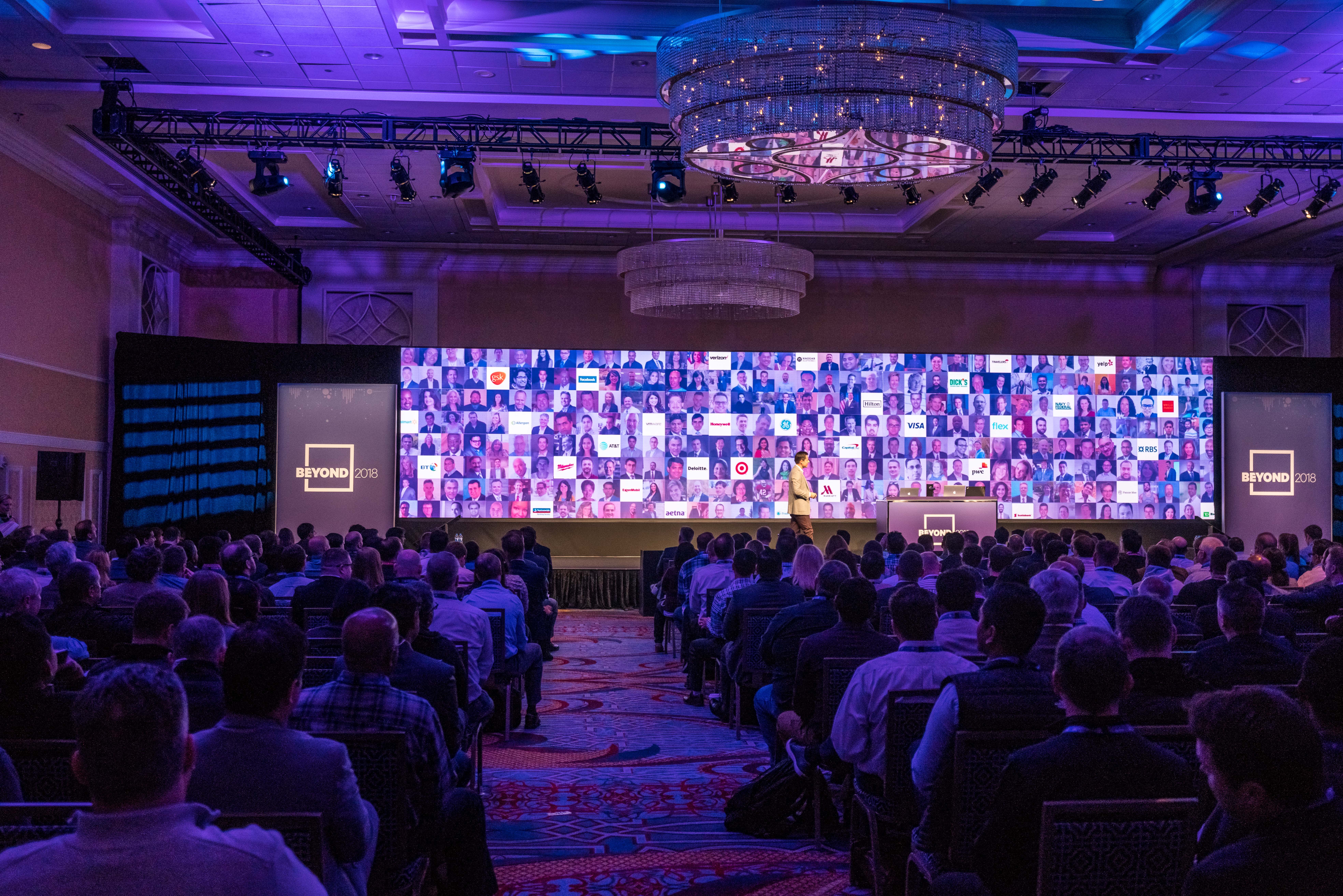 However, we have never lived in a time of such change - and it's only accelerating. In a world where AI, IoT, Cloud, and Mobile are changing how your business delivers value to its consumers, customer loyalty can never be taken for granted. Not taking a chance on a new platform may be the riskiest thing you can do.
You know all that, but that doesn't mean change isn't scary, difficult, and hard.
I was speaking with the head of data analytics at a very big telecom company last week, his exact words were "You need to know that I'm staking my reputation on your solution."
To him, and others like him, I say this: our technologies may fail at times, but our people and our commitment to your success will never waver.
As we say in our company, we are only 2% done. We have so much more to do. Let's go do it.