This is part of our ongoing spotlight series which highlights ThougthSpot's quarterly Selfless Excellence champion.
Here at ThoughtSpot, our culture of Selfless Excellence is the heart of who we are as a company. It's the driving force that advances our mission to build a more fact-driven world. It's the  secret sauce to building a diverse, talent team that delivers world-class products. And it's the fuel helping us and our customers dominate the decade of data. 
Simply put, this means we consider our teammates, customers, and society at large ahead of our own personal wins, and we put up with absolutely zero office politics. This is the guiding principle and fundamental belief that keeps us together as a team to work towards our mission of building a fact-driven world.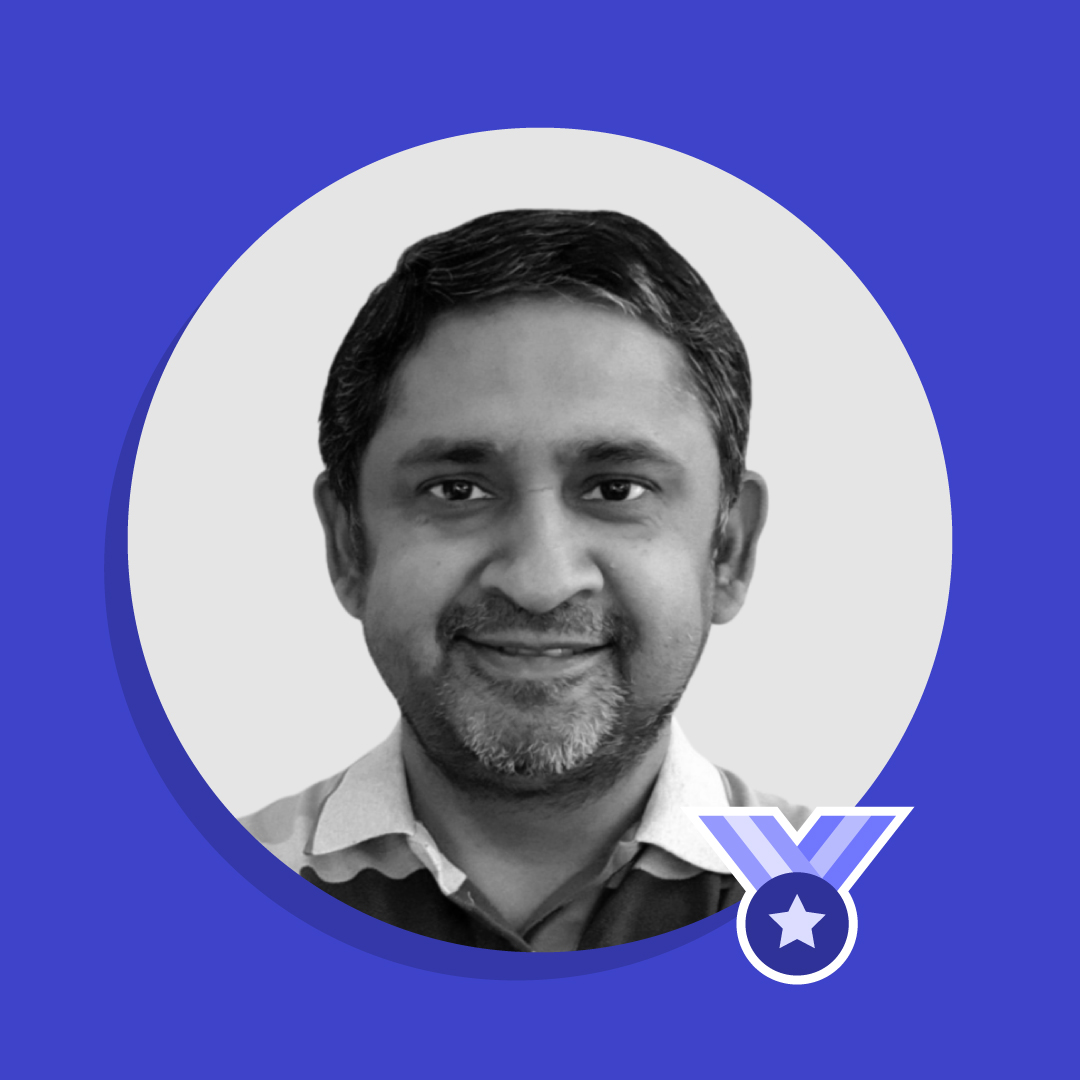 Each quarter, we recognize an employee who embodies the values of Selfless Excellence: hardwork and integrity; solving meaningful problems; and caring about colleagues and customers. A panel of peer judges from across the company evaluates the nomination and selects the winner. 
This quarter, our winner was Rohit Sharma, Senior Manager, SRE at ThoughtSpot. Here's what he had to share about this win and what it means to him. 
Congratulations! How does it feel to be named the Selfless Excellence champion?
It felt really good to be recognized as the Selfless Excellence champion for the quarter, but I must (and I think I do) remember at all times that the one name on the mantle is just a way for the company to express its gratitude to the Systems Reliability and Engineering (SRE) team. This award is a reflection of the amazing work the SRE team has been doing day-in-and-out to help our customers get the most from their data.
How long have you been with ThoughtSpot? Tell us a bit about your journey here and what drew you to the company in the first place.
This May, I will be completing 6 amazing years at ThoughtSpot. I was part of the early team of just three spotters in EMEA when ThoughtSpot launched the business here. So, it's fair to say that I've been with ThoughtSpot EMEA for pretty much its entire lifespan! 
After my first couple of interviews with ThoughtSpot, I started to appreciate the business proposition. What really got me interested, however, was when I got to know the work culture here. Vikram (my manager during that time) was clear, concise, focused, and extremely professional throughout the interview process. When I visited the ThoughtSpot California (Palo Alto) office as a part of the recruitment process, I got the chance to meet the founders. All this put together made the decision to join ThoughtSpot a much easier one for me.
What does Selfless Excellence mean to you?
To me it means doing what needs to be done with the most sincere attachment only to the end goal, with a sincere commitment only to perfection, and to take care of my team so that they can sustainably work towards the common vision of the business.
How has Selfless Excellence played a key role in helping you succeed at ThoughtSpot?
I strongly believe that ThoughtSpot has a culture of recognizing and rewarding selfless service and quality effort. Looking back at my own career path here at ThoughtSpot, and of my many colleagues who I deeply admire, I joined as a Senior SRE and have since worked as a SRE Manager, then a Senior SRE manager. I've just been moved to the role of Principle SRE. 
Throughout these years, I've not once had to change my work ethic. Care, compassion, and actively seeking out the employees who are contributing to the growth of business here at ThoughtSpot seems to be a strength within our leadership team. If you're contributing and truly dedicating yourself to improving everything around you, you will get noticed.
How can we nurture a consistent culture of Selfless Excellence with our colleagues, partners, customers, and community?
Empathetic accountability for our duties at work and carrying out our responsibilities in the best way possible are two crucial, transferable skills. If everything we do is of top-notch quality and done with a sense of empathy for stakeholders, it will not only be a supremely fulfilling work culture, but will also truly help everyone involved.
Do you have any advice for fellow Spotters on how to become a Selfless Excellence champion?
Just one: when it comes to delivering value, remember that the business is greater than the team, which in turn, is greater than self. A truly successful business that ultimately realizes the vision it set out to achieve, can't be based on individuals following their own agendas. 
Come work with Rohit and the rest of our amazing team. Check out open opportunities at ThoughtSpot on our Careers page.