Happy Pride! This month, we come together to highlight and honor the 1969 Stonewall Uprising, which was a tipping point for the Gay Liberation Movement in the United States. Pride is about equality, visibility, and education. It is about the journey and progress queer communities have made, as well as the work that's still to be done. Above all, it is about love. 
At ThoughtSpot, we ensure that queer-identifying team members feel included, supported, respected, and celebrated for who they are all year long. We are committed to nurturing an inclusive environment for all employees regardless of their sexual orientation, ethnicity, gender identity or expression. And that work cannot be limited to a single month. In order to build an organization that is truly inclusive and progress as a society, it's important we cultivate a strong sense of belonging, both inside and outside our company. 
Lessons from our leadership team
I had the opportunity to speak with a few leaders at ThoughtSpot and discuss how organizations and leaders can create an inclusive culture for LGBTQIA+ community members.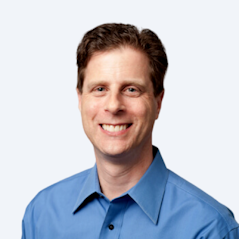 "We are seeing increasingly more companies trying to reach diverse customers and communities through the innovative use of Employee Resource Groups (ERGs). Such groups can provide great value to under-represented communities in many ways. They can help ensure that the company provides opportunities to their group's members, lends support for career growth and advocacy, and creates a sense of community and belonging. In addition, ERGs can be active participants in activities outside of work. For the LGBTQIA+ community, ERGs can use their resources by volunteering time, offering technical services, and much more to support local initiatives. We can, and should, get involved externally as well as internally."
- Ken Rudin, SVP of User Growth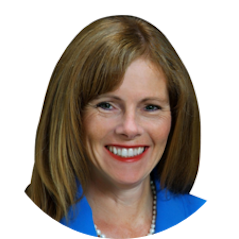 "At ThoughtSpot, we value people for the talents, skills, and drive they bring to disrupting the analytics industry to help advance our mission. Fostering an inclusive culture means we have to realize that sometimes stereotypes and unconscious biases may unintentionally create a less inclusive environment. As someone once said to me, "It's death by 1000 cuts." This is why we have made unconscious bias training an ongoing practice for all employees, we have created affinity groups or employee resource groups, and champion all forms of diversity, both visible and invisible. As we celebrate Pride month, I am grateful for our social banners where I can show my support and learn by being an active listener in this month's Pride employee panel."
- Cindi Howson, Chief Data Strategy Officer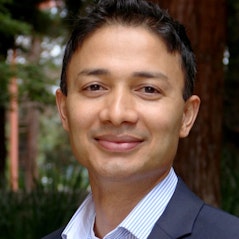 "Increasing workplace inclusivity for LGBTQIA+ communities is an issue that has come a long way in modern society. It is essential to continue progress and in order to do that I believe leaders and organizations alike, need to do three things - maintain a diverse and inclusive leadership team, constantly inspect all new and existing policies to remove any unconscious bias against the LGBTQIA+ community, and be decisive and respond quickly to intolerance at the workplace. Building a truly inclusive company is a journey, which we understand, isn't easy. We may not get everything right, but the learnings we gain along the way will help us get there steadily and strengthen our commitment to the LGBTQIA+ community."
- Sudheesh Nair, CEO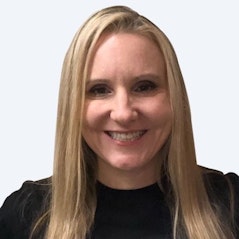 "Today, we see many companies coming forward publicly to show support towards the LGBTQIA+ community. Much progress has been with organisations looking into recruitment practices more closely, enabling employee resource groups, and creating more inclusive policies. However, many challenges persist in trying to create solid gains for the community. There is a whole new generation of employees, who make career choices based on diversity and inclusion. It's essential for leaders to create a more positive work environment where anyone and everyone feels welcome and safe. It starts with educating yourself and your teams about the queer community and refraining from making any assumptions. As leaders, we need to show support and help find ways to create a workplace that makes every employee feel seen and heard."
- Raquel Peasley, Corporate Controller
Moving towards equality
We understand that Pride is not just a single event. It signifies a movement towards equality for the LGBTQIA+ community and is a catalyst to raise awareness and visibility for the community, to create meaningful dialogue and to fight pre-existing biases. We will continue to learn, evolve and understand more as an organisation as we look at creating a more equal workplace. 
<br><br>Want to help create an impact in the community? Join us. Check out the open opportunities on our careers page today.