Today, May 21st marks ThoughtSpot's nine year anniversary as a company. We've come a long way from exchanging ideas at Starbucks and working from an office set-up inside LightSpeed Ventures for the initial few weeks. Today, we offer customers the most innovative cloud analytics platform in the world and help thousands of users ask and answer questions with data.

Over the years, we've been extremely fortunate to work with a talented team of individuals who strive to nurture our culture of selfless excellence in everything — we strive to be the best professionals but we always put our team ahead of ourselves.
2020 was a tough year for everyone, including our own team. As an organization, we had to rethink the way we operate, do business, reach out to customers, build products and much more. But Spotters are nothing if not resilient. During the most challenging year in many of our careers, our team worked relentlessly to grow the company and take it to new heights. And looking back, there are definitely moments and learnings to smile about. Learnings we'll never forget and in fact deserve some celebration on this important day in our company's history.
Selfless Excellence wins every time: There is nothing that we cannot achieve if we set our sights on it and commit as a team. In a record time of just a few months, ThoughtSpot began offering SaaS and launched ThoughtSpot Cloud. We rolled out a free trial and quicker time-to-value, thereby making it available to a lot more business users in the world. It truly was a world-class execution by the entire team, and we're really proud of what we achieved.

Take care of your people and they will take care of the company: A big part of navigating the pandemic was coming together as a team and learning how to take care of each other. We developed new processes for collaborating and staying productive across different time zones. We learned how to check in on each other personally and create space for mental health as many of our employees grappled with difficult personal situations. And above all else, we learned that when you allow employees to prioritize themselves and their families, they're able to bounce back faster and support the goals of the business.

Never stop innovating and scaling: With the launch of ThoughtSpot Everywhere, we opened up completely new possibilities for data-driven product leaders and developers. And by building strong partnerships with companies like Snowflake, we were able to offer customers the types of analytics tools and resources they'd been asking for.
As fun as it is to look back, it is equally exciting to look forward. We are stoked for what the future holds and this is just the tip of the iceberg of what's to come. A big part of our culture here is staying 2% done. That means we don't settle, we stay curious, and as we make progress on creating a more fact-driven world, our work is never complete. In the spirit of that value, here are the three things we're most looking forward to in the months and years to come.
Scaling our team and culture of selfless excellence: As we emerge from the pandemic stronger and smarter, we look forward to a period of rapid growth where the best and brightest want to join our team and do the most rewarding work of their lives. We will continue to aggressively innovate, create user delight, and give employees meaningful problems to solve.

Becoming the Modern Analytics Cloud of choice for data leaders and developers: It's ambitious but it's true! Our goal is for anyone doing anything related to analytics to choose ThoughtSpot. We want to become the default choice for developers to build interactive data apps leveraging ThoughtSpot's consumer-grade analytics experiences.

Making it even easier to get started with ThoughtSpot: We launched our self-service free trial last year. We are continuing to make it easier for everyone to try ThoughtSpot and get value from their data in the cloud.. Stay tuned for more updates to our free trial experience and for new product packages and solutions that'd make it even easier to experience data like you never have.
Our mission continues to remain unchanged. Since day one, we've been focused on creating a more fact-driven world. We're still only 2% done, and will continue to innovate to help our customers and their users get the most value from their data as possible.
To fellow Spotters, customers, partners, investors and friends – thank you for your continued support in helping us get this far. Here's to the next nine years and more!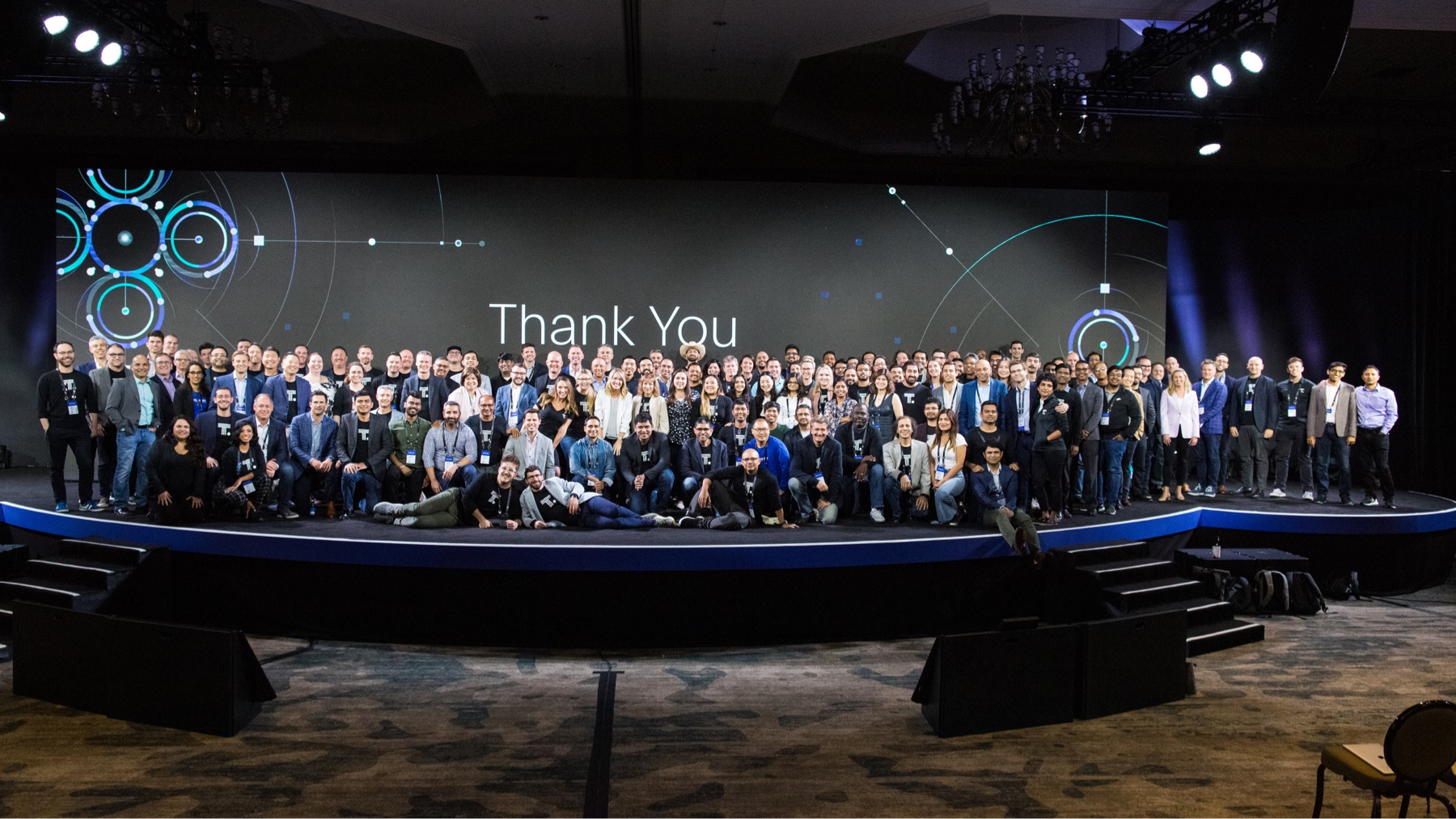 Want to learn more about joining our amazing team at ThoughtSpot?Check out our open opportunities here.