Every May, Asian American and Pacific Islander (AAPI) Heritage Month celebrates the contributions and influence of Asian Americans and Pacific Islander Americans in shaping the United States.
As an Asian American woman, May is an important month for me. It's a time when I am reminded of my continued mission and achievements along the way, of breaking Asian stereotypes on both a personal and professional level.
All about perspective
I spent my early childhood in Shen Yang, China before immigrating to Toronto, Canada at the age of six. I attended a relatively non-diverse school in Toronto and recall being singled out as the "shy Asian girl." But was I really that girl? I was embarrassed and almost believed it. Was I about to concede to the stereotype and allow it to define me as the "good, quiet, and assimilated model minority?" No.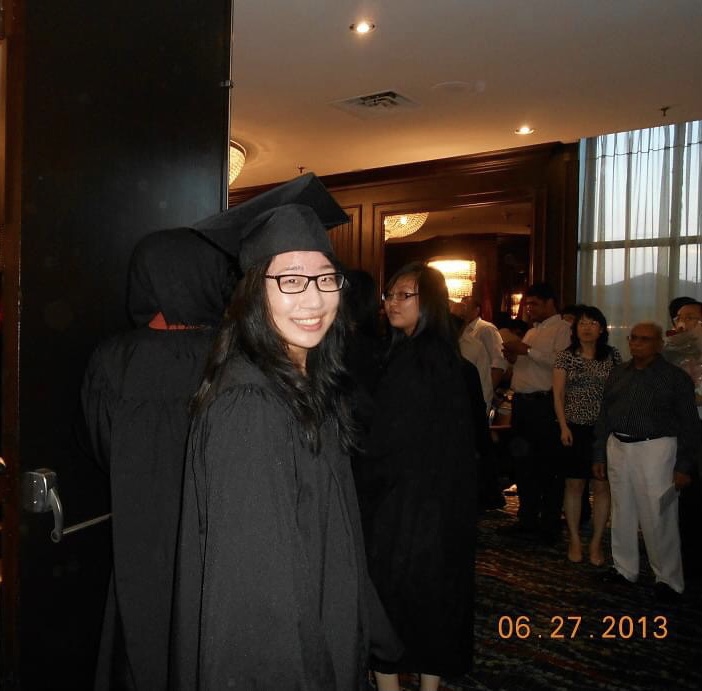 High School Graduation in Toronto
I grew up to understand the importance of breaking the cycle and of being proud of my heritage. I was unwilling to let stereotypes constrain my life. This perspective enabled me to fight back and pursue my passions limitlessly. I went on to gain acceptance to U.C. Berkeley and subsequently break into a career on Wall Street. A word of advice to my fellow Asians: Never let stereotypes hold you back; never back down and just accept what's thrown at you. Confront them, question them, fight them and prove them wrong.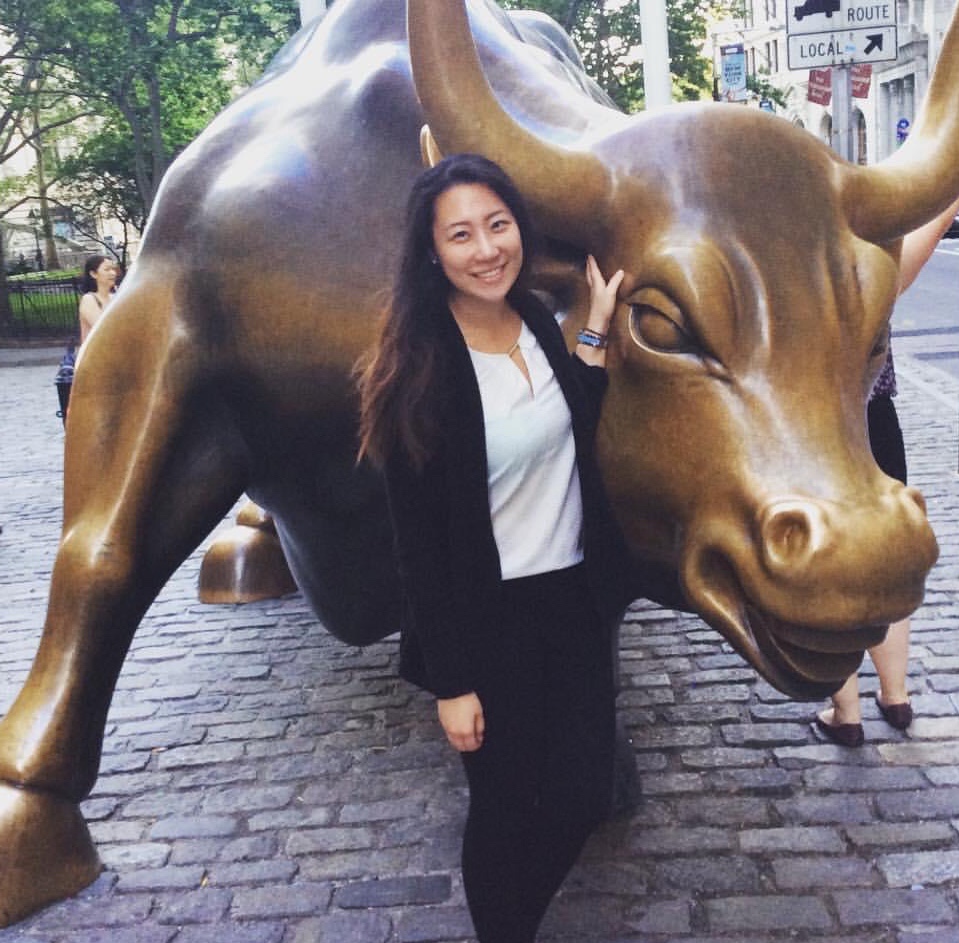 My first day on Wall Street, posing with the charging bull statue.
Overcoming stereotypes
While working in investment banking and subsequently private equity—both traditionally non-Asian dominated industries— I learned about "hyper-selectivity" for Asians in the recruiting process, and the perception of being "obliging and hardworking" on the job. Combatting the latter issue, I was not afraid to speak up to share my opinions and lobby for fair workloads. Spreading awareness to falsify such perceptions, joining affinity groups, and finding mentors and sponsors have all been critical in building my career. 
Roots run deep
Even though I moved to Canada and then America, what helped me stay grounded and true to myself always was a strong tie back to my heritage and culture. Growing up, I picked up Chinese calligraphy. My family is associated with the Manchu ethnic minority (0.8% of global population and 1 of 56 Chinese ethnic minority groups) and we carry with us a deep appreciation for Chinese calligraphy, an art passed down for generations.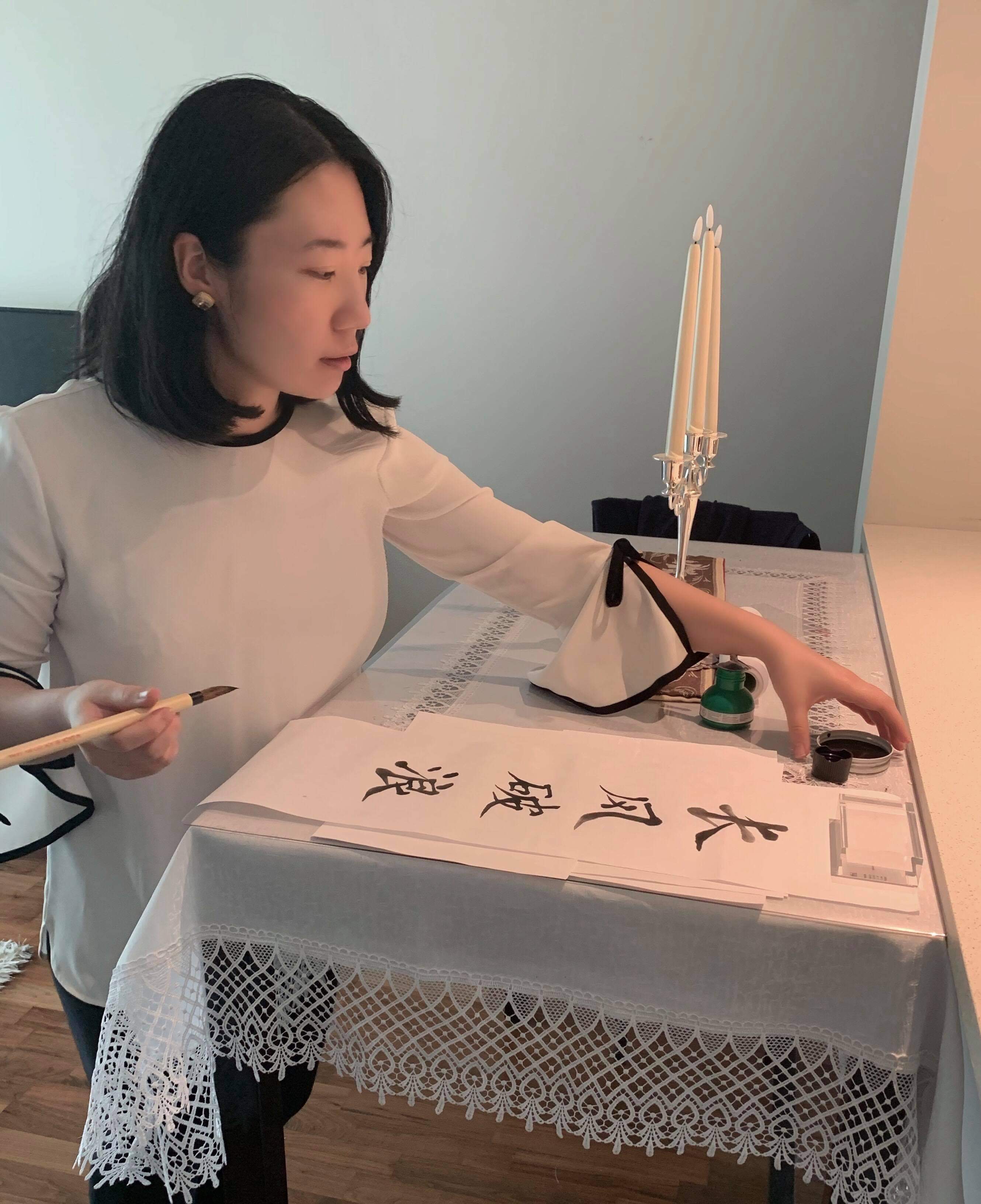 Writing in traditional Chinese calligraphy, a hobby that helps keep me rooted to my background.
Celebrating you!
Today, I'm a member of the Finance and Strategy team at ThoughSpot, and have been positively overwhelmed with support, recognition, and respect for being an Asian woman. For everyone out there looking for ways to recognize and honor this special month, please remember to take the time to:
Speak out if you witness Asian discrimination

Check in with your Asian American peers

Advocate for awareness in your social and professional spheres

Appreciate and respect Asian culture and heritage
Work with Faye. Join our team! Check out opportunities at ThoughtSpot here.