Characteristics of Advanced Data Analytics
Advances in data analytics technology are changing the very way in which companies regard their data. Storing huge amounts of data and using it to generate static reports is no longer sufficient in today's fast-paced business world. Truly competitive companies are harnessing the power of advanced analytics to guide more informed decision-making at every level.
How can you tell if your organization is taking advantage of advanced data analytics? Here are a few characteristics to consider and the advantages they bring to the table.
Makes Analytics More Accessible
Do your employees still depend on a centralized team of data specialists to generate reports? If so, you're missing out on the power of self-service analytics, which allows any business user with permission to query data themselves—no technical expertise required. It's as simple as typing a search query into the relational search engine.
The takeaway: Users no longer have to submit data-related requests and wait for the results. Now anyone can create a report based on search queries, complete with an automatic best-fit data visualization model. The relational search engine itself, plus the resulting reports and dashboards, are easily embeddable throughout company portals for simplified sharing, too.
Incorporates Artificial Intelligence
Search-driven analytics help users address specific queries. But what about questions people haven't yet thought to ask? AI-driven analytics use dozens of advanced algorithms to uncover trends, anomalies and causal relationships from deep within data—much faster than human analysts could manually do so. Put it this way: The SpotIQ AI engine accomplishes in one click what would take 40,000 human hours!
SpotIQ then generates a dashboard full of personalized insights along with natural language narratives to make them understandable at a glance. Users can vote "thumbs up" and "thumbs down" to help refine further analyses.
Advanced data analytics empower users to query data and harness the power of AI to uncover actionable insights. But these are just two characteristics of advanced data analytics from ThoughtSpot.
Watch a demo to learn more about what this technology can do for businesses like yours!
DEMO VIDEO
Get automated insights with a single click
More About Data Analytics
Why ThoughtSpot?
ThoughtSpot makes it easy for anyone to get answers from their company data in seconds. Simply search to analyze your data and get automated insights with a single click.
Simple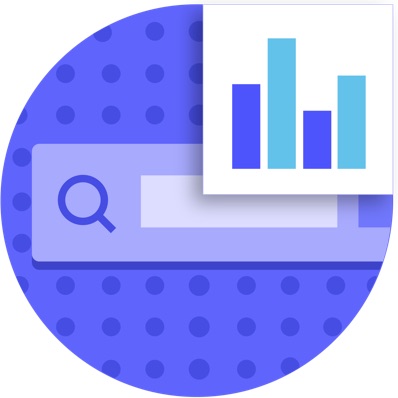 Simple
True self-service
for everyone
Smart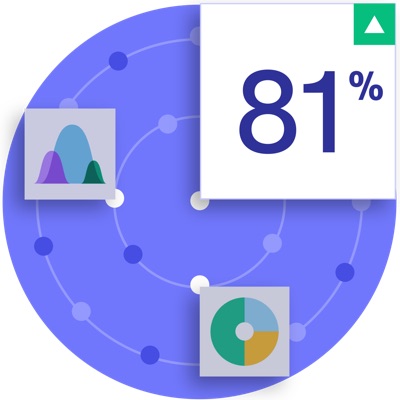 Smart
AI-driven insights
so you know sooner
Fast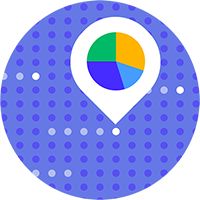 Fast
Lightning fast answers
on 10s of billions of rows
The most successful companies use ThoughtSpot.
See how the most innovative organizations use ThoughtSpot to get more value from their data.