There have only been a few times in my career and in my life when I have felt equally inspired and disheartened, terrified even.
In light of Google's recent deal with healthcare provider Ascention to share patient data, the idea of using data for good - here to improve patient outcomes - is on everyone's mind. But so are the potential abuses, or data for bad. My work in data for good typifies these extremes. On the one hand, I see such great work in the data for good movement that has grown dramatically in recent years.
But then I see how some organizations use data for bad and some would say, for evil. What's going on here? Is there hope for humanity? In my mind, there must be. But you have to make that happen. If we don't systematically and proactively stop the outright abuses as well as the unintended consequences, citizens and companies alike will opt out of data sharing at best. At worst, the most vulnerable in society will be harmed Here's my vision for how these things come together and your role in making sure we get this right, for the good of humanity. I challenge all CEOs, CDOs, and analytics leaders to think about how you leverage data for good while also maximizing profits.
What is Data for Good
Nearly every data and analytics conference now has a data for good session, including ThoughtSpot's recent Beyond conference. Many professional services firms and technology providers have data for good programs, with such programs expanding in the private sector as well.
Gartner defines Data for Good as a "movement in which people and organizations transcend organizational boundaries to use data to improve society." Organizations may contribute data, technology, money, or expertise to nonprofits and public sector organizations for causes that often align to the United Nations Sustainable Development Goals (UN SDG).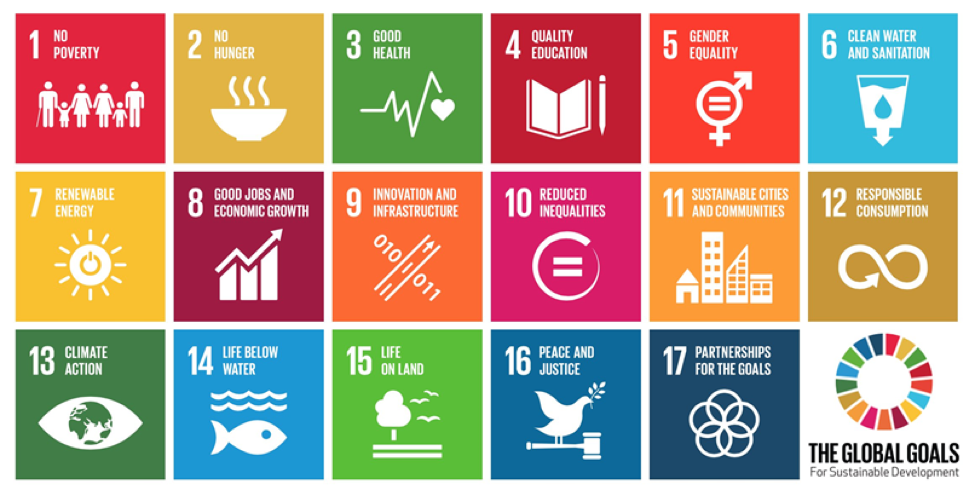 I first began thinking about how data could be used in this way ten years ago when I heard a talk from Nationwide Insurance at a BI user conference. Their goal was to improve graduation rates for high school students in the inner city. The team was creating an early warning system for everything from student absenteeism, grades, discipline events. I thought back to when I was in fourth grade, someone who loved school but was approaching 20 days of missed school as chaos unfolded in our home. Would I have appeared in that early warning system?
I wrote about the few examples of how data could be used to make the world a better place in my book, Successful Business Intelligence, but in 2009 most for-profit organizations barely had a handle on how to use data for business performance. So my views on this topic were often met with a quiet chuckle and a healthy dose of skepticism.
Fast forward ten years, and the world has changed dramatically. Nationwide's initial project was so successful it has evolved into its own nonprofit, The Learning Circle. Organizations such as DataKind, Data for Good Canada, Driven Data, and Data Orchard connect nonprofits with experts and the private sector to work on these causes. Universities such as Carnegie Mellon sponsor fellowships to work on social impact projects and policy changes. Technology providers have formal programs to donate or discount software as part of their data for good programs.
Inspiring Examples
As I spoke with ThoughtSpot about their own data for good efforts two years ago, co-founder and chairman Ajeet Singh asked me what I thought about "cancer" as a cause.
I replied something to the effect, "it's a noble cause and a huge problem, but what exactly is your plan?"
And this is the part about any data for good program that is essential to lasting success: start with something you and your company are passionate about. Just as I care about education and homelessness for personal reasons, cancer has touched Mr. Singh's family.
Enter CancerLinQ, a relatively new organization founded in 2014 by the American Society of Clinical Oncology (ASCO). Their goal is to use data to improve the quality of care for cancer patients. To date, they now have 100 clinics and hospitals opting in to provide their data. CancerLinQ scrubs, consolidates, and anonymizes data. They then use ThoughtSpot to allow doctors to answer questions about which treatments were used for particular cancers by various demographics. Historically and more typically, doctors only had access to data related to cancer incidents, years after such data is collected.
For CancerLinQ, getting data from various organizations is critical to success.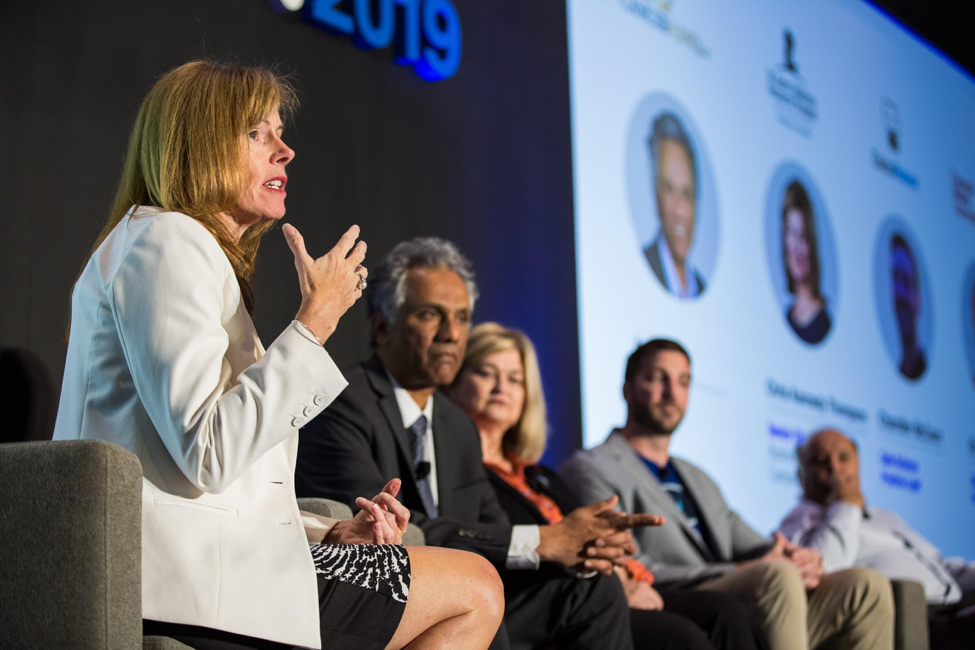 Analytics experts often lament it's hard to motivate business people to become data driven, but I would imagine motivating tribal leaders in Africa to do the same is even harder. And yet, predicting and budgeting for where well water pumps are most likely to fail becomes a matter of survival and ensuring a basic necessity: water. As part of DataRobot's AI for Good program, they worked with the Global Environment and Technology Foundation on the Global Water Challenge. As part of this program, DataRobot provides both software and data science expertise to ensure a project's ongoing success.
Data for Evil
For every inspiring example I encounter of data for good, I can find a bad one, often unintentional but sometimes intentional. What starts out as data for good can devolve into data for evil.
Let's look at some common use cases.
Data Use Case

Data for Good

Data for Evil

Facial Recognition

Reduce human trafficking
Better, more robust identification to speed airline boarding and immigration

Misidentifies ethnic and racial minorities
Targeting of students based on behavioral queues
Targeting of ethnic minorities

Social networking

Monitoring tweets and posts for suicide prevention

Intentionally spreading false information to sway political elections

Financial lending

Micro lending in rural communities

Marketing high rate credit cards and mortgages to vulnerable citizens
Scaling Good and Evil with AI
As we lose control of our personal data, as algorithms automate decisions, how proactively are we stopping both the intentional and unintentional bad uses of data? I do believe organizations need policies and design reviews for such things. As Glenda Morgan, CDO of National Australian Bank recently said, "just because we CAN do something doesn't mean we should."
Fostering a culture of doing the right things does not happen overnight. This is where data for good programs can have a profound impact and help shape the culture. When thinking about society and the good of humanity is on everyone's mind, the abuses will set off red flags. Not everyone agrees with this, of course. Google canceled its AI ethics board after only a few short weeks of its existence. People in leadership seem to be punting here. Ray Kurzweil, Google's Director of Engineering, said "These ethical debates are like stones in a stream. The water runs around them." Facebook CEO Mark Zuckerberg likewise will allow paid ads with false content. This seems to support a recent LinkedIn discussion in which one editor described my views as "wishful thinking." Another analytics leader told me, "(AI's ) purpose in business applications is just like any other: to maximize profits regardless of any potentially negative external effect.
But not all leaders agree with this notion. The CEO of investment firm BlackRock told CEOs to think about their contribution to society, not simply short term profit gains. I encourage anyone working in data to take heed and think about how you're shaping society for the better. And of course I am thrilled that Gartner recently touched on similar themes in their Symposium Keynotes, clearly telling 10,000+ CIOs to think about these implications of a digital society.
How to Get Started
While embracing data for good may be easy in theory, I often get questions on how to put it into practice. Here are some ways to get started:
Identify the cause you most want to support. Make it personal, then make it professional.

Get educated about how data and analytics can move that cause forward. Is there a project or organization that already provides work in this area you can help support?

Evaluate what is most needed: is it data, money, software, expertise? To date, I am seeing a greater need for sharing of expertise and data for profit sector companies capture. For example, some banks and telecommunications companies have provided anonymized data to support equitable growth and smart city initiatives.

Join forces with colleagues and even other organizations that are working here. For example, a number of firms have joined forces to fight malaria.

Develop a vision and game plan for ongoing impact. A one-time volunteer effort is nice, but to have a lasting impact, prepare yourself for a program and a lifelong journey. If your goal is only awareness of a problem, then a hackathon may help but will only be a start.
I'll leave you with one last piece of advice. Whatever you do, don't embark on a data for good program for marketing purposes. That, in my books, is the first misstep in a slippery slope to data for evil.