This blog is part of our ongoing 'Why I joined ThoughtSpot' series, where we profile Spotters from around the world to learn who they are and why they chose a career at ThoughtSpot.
Janina Roth is a Commercial Account Executive based out of London, UK. She loves mountain trail hiking and traveling to exotic places around the world. At ThoughtSpot, Janina supports the go-to-market team and helps drive our commercial expansion in the UK, Eastern Europe, and DACH.
Here's what she has to say about #LifeAtThoughtSpot.
How did you hear about ThoughtSpot and what excited you about the team?
I had not heard much about ThoughtSpot before I joined. However, I was contacted by my former manager and was thrilled with the opportunity at hand. Once I interacted with the team, I loved their openness, curiosity, knowledge sharing behaviour, constant drive for self-improvement, and complete faith in the technology and product. This was what convinced me to join ThoughtSpot. Everyone at the company made me feel comfortable from the start and gave me the best support to thrive in this role. 
How is working at ThoughtSpot different from your past roles or teams?
The leadership at ThoughtSpot is what sets the company apart. They put complete trust in all of us to do our jobs and excel at them. We're a company with a truly global mindset. It doesn't matter when or where we're working from; what matters is that each of us gives 100 percent to everything we do.
How do you use ThoughtSpot in your day-to-day work? 
I use ThoughtSpot to check my performance for the week as well as to understand which products, underlying technology stack, industries, and regions are most successful using our product. Being able to easily and flexibly interact with pinboards, and drill into the data helps me understand market trends and where I should focus my efforts during the next week, month, and quarter.
What advice do you have for new Spotters joining the team?
During your first weeks, be a sponge and absorb everything around you. Join customer calls and speak to people in different functions at ThoughtSpot to understand how you can work together and best leverage your internal ecosystem. Everyone is always happy to help and share their knowledge and experiences!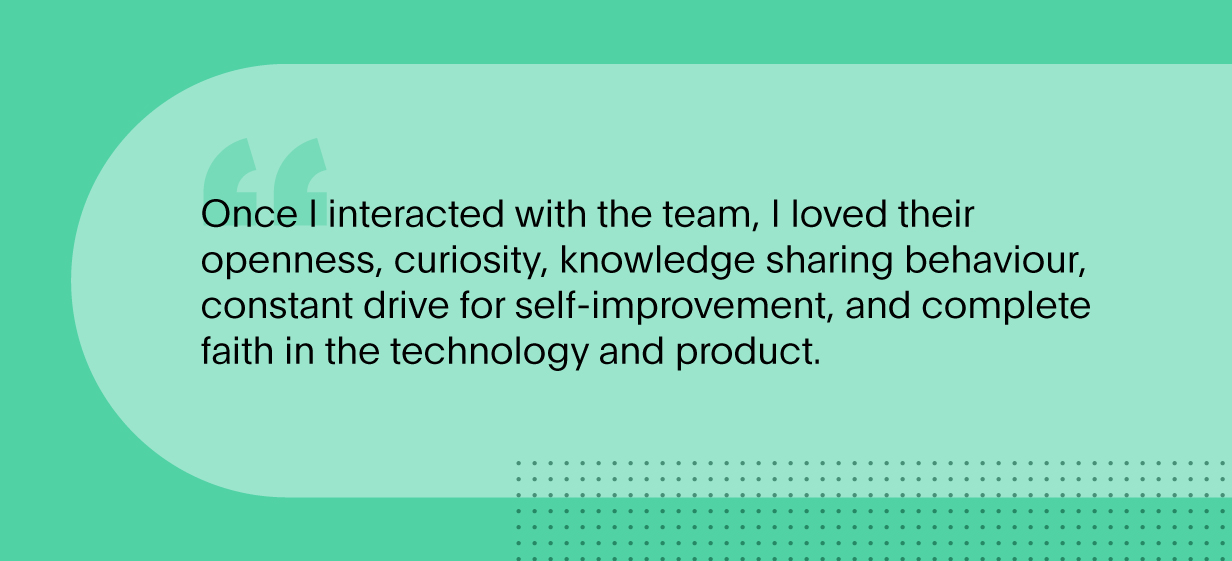 Join our team and work with Janina! Check out the open opportunities on our careers page today.