The data and analytics event
of the year
We are entering the defining decade of data. An era of disruptive power shifts that will crown winners from those who embrace it — and losers from those who resist. Everywhere you look, these changes are already underway.
We are entering the defining
In your market, power is shifting from inflexible incumbents to agile category disruptors. In your organization, power is shifting from technical experts to frontline business people. And in your tech stack, power is shifting from full-stack solutions to best-of-breed.
To ensure you're on the right side of these shifts, you can't use the last decade's playbook. You need a new approach to dominate the decade of data.
Why this conference and
why now
Innovation
Learn how the modern data stack is helping businesses capitalize on
the insight-generating potential of trends like AI, machine learning,
automation, and IoT.
Inspiration
Hear how business leaders from Fortune 500 brands to hypergrowth digital
natives are transforming their organizations and fostering data-driven cultures
with real-world stories, actionable takeaways, and best practices.
Impact
Join a global community of disruptive data professionals, analytics
engineers, and product leaders who are building their businesses,
reputations, and careers on data.
Featured speaker
David A. Sinclair, Ph.D. is an entrepreneur, world leader in aging research, and author of the New York Times bestselling book, Lifespan: Why We Age and Why We Don't Have To. David is a tenured Professor of Genetics at Harvard Medical School and the co-Director of the Paul F. Glenn Center for the Biology of Aging Research at Harvard Medical School. He has received numerous honors including being named to TIME magazine's list of the "100 most influential people in the world" and the "Top 50 people in Healthcare."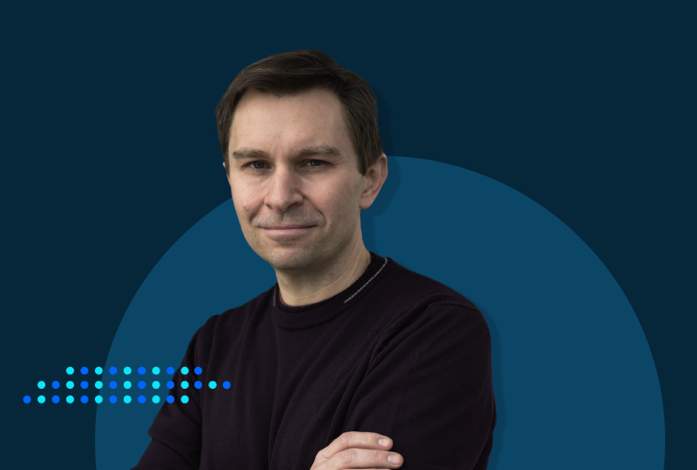 Monday, May 9
Afternoon
ThoughtSpot trainings
Industry roundtables
Evening
Welcome reception
Tuesday, May 10
Morning
Keynote
Afternoon
Breakout sessions
Evening
Cocktail reception
Beyond party
Wednesday, May 11
Morning
Guest keynote
Afternoon
Breakout sessions
Closing keynote
Happy Hour
Thursday, May 12
Morning
Trainings
Partner meetings
Evening
Departures
Featured speaker
Kindra Hall, MA is a Wall Street Journal best-selling author, award-winning storyteller, and the go-to expert for storytelling in business and beyond. Her book, Stories that Stick: How Storytelling Can Captivate Customers, Influence Audiences, and Transform Your Business debuted at #2 on the Wall Street Journal Bestseller List and was lauded by Forbes as "the most valuable business book you read." She is also the Chief Storytelling Officer at Success Magazine where she shares the inspiring, often untold, stories of achievers like Daymond John, Deepak Chopra, James Altucher and Misty Copeland.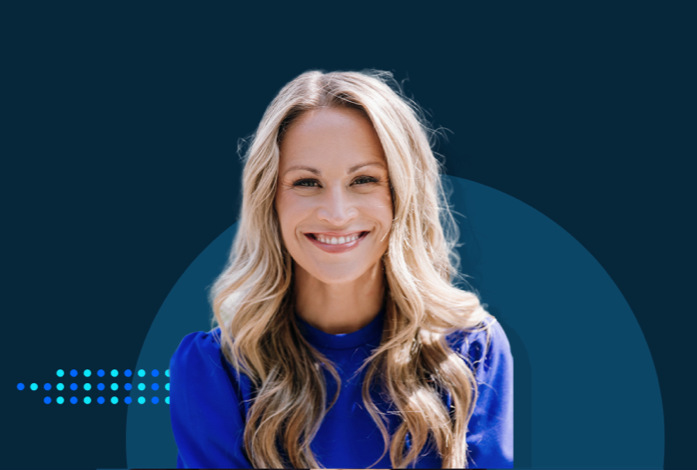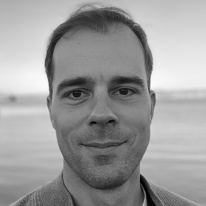 Nicolas Rentz
Senior Director, Product Management, ThoughtSpot
Nicolas Rentz is Senior Director of Product Management at ThoughtSpot, looking after ThoughtSpot Everywhere. ThoughtSpot Everywhere helps developers embed analytics into their applications and help users answer questions and take action. Nicolas has spent most of his career in data & analytics. Prior to joining ThoughtSpot, he was Product Director at Infor Birst, where he was responsible for data connectivity, data preparation and modeling.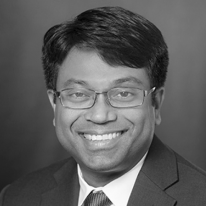 Vijay Venugopal
VP of Product Management, ThoughtSpot
Vijay is VP of Product Management at ThoughtSpot and leads Product Management for ThoughtSpot Cloud. Prior to joining ThoughtSpot, Vijay was VP of Product Management for Cloud Infrastructure Software in the Cloud and Compute group of Cisco.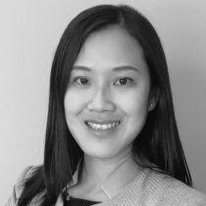 Serena Huang
Global Head of People Analytics, Visualization & HR Technology, PayPal
As the Global head of People Analytics, Visualization & HR Technology Dr. Serena Huang brings 10 years of post-Ph.D. experience with deep expertise spanning large multinationals including GE, Kraft Heinz and Deloitte. Her recent interviews appeared on the Data Chief podcast, Workforce.com, AllVoices, and Rallyware. Dr. Huang is passionate about leading change, building high-performing global teams, and helping business leaders see data as an asset in large organizations.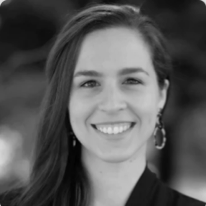 Maggie O'Neill
Senior Product Marketing Manager, ThoughtSpot
Maggie O'Neill is a Senior Product Marketing Manager at ThoughtSpot, where she is responsible for go-to-market strategy and product marketing for SpotApps. Maggie joined ThoughtSpot after completing her MBA at the University of California, Berkeley Haas School of Business. She lives and works in Somerville, MA.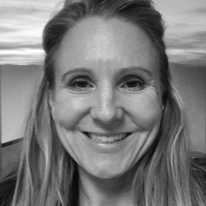 Raquel Peasley
Corporate Controller, ThoughtSpot
Raquel Peasley is the Corporate Controller at ThoughtSpot. Raquel leads the global accounting, equity, revenue, OTC, P2P and accounting systems functions. She has over 20 years of experience with public and private high- tech organizations in Silicon Valley, including Saba, Rambus and Oak Technology. Raquel is a Certified Public Accountant in California and has a Bachelor of Arts degree in Business/Economics from the University of California at Los Angeles.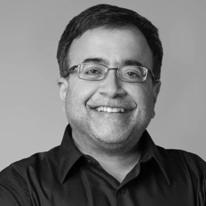 Kaushik Patel
SVP, Business Operations, ThoughtSpot
At ThoughtSpot, Kaushik leads the business operations team and is responsible in making the go-to-market team more productive and efficient by architecting and building scalable and easy-to-use systems and processes. Prior to ThoughtSpot, as the first marketing hire at Blue Jeans, Kaushik, in a similar role built the demand gen engine and sales & marketing infrastructure and helped deliver ARR growth from 0 to $50m+ in less than 4 years.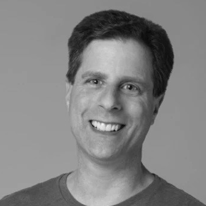 Ken Rudin
SVP User Growth, ThoughtSpot
Ken is the SVP of User Growth and Embedded Analytics at ThoughtSpot. Previously, he led the centralized User Growth and Analysis team at Google, where he's focused on increasing user acquisition, engagement and retention across all Google products and services. His team worked with product teams across Google, providing analysis, best practices, tools, and services to optimize products and marketing campaigns for growth.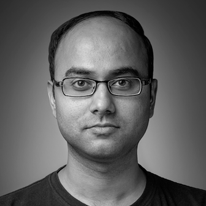 Arpit Rai
Director, Product Management, ThoughtSpot
Arpit Rai is the Director of Product Management at ThoughtSpot. He leads the visualization area of the product that covers everything related to Liveboards, charts and filters. Prior to joining ThoughtSpot, Arpit led product at BrowserStack and WebEngage.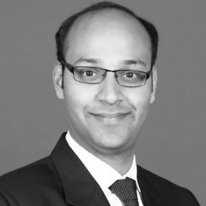 Akshay Mehra
Director, Product Management, ThoughtSpot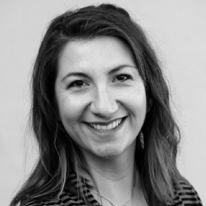 Sahar Ghafari
Product Manager, ThoughtSpot
Sahar Ghafari is a product manager at ThoughtSpot with over ten years of experience working in data analytics. Her background in epidemiology is what propelled her into her path of finding ways to maximize data for public good.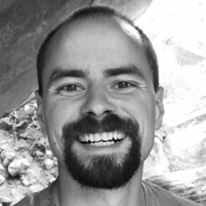 Mike Ritchie
VP Product Management, ThoughtSpot
Michael founded SeekWell, a pioneer in Reverse ETL, in 2018 which was acquired by ThoughtSpot in 2021. Before founding SeekWell, Michael was the Chief Risk Officer at a Fintech and led analytics teams at Bank of America and MBNA.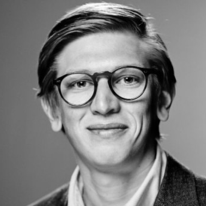 CJ Wehtje
Senior Business Intelligence Manager, Snowflake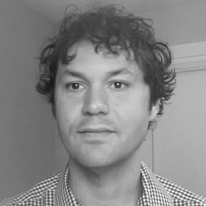 Bryant Howell
Domain Architect, ThoughtSpot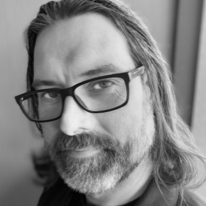 Milan Veverka
VP, Technology Alliances & OEM, Keboola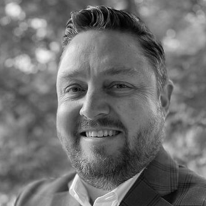 Jacob Rehmann
Account Executive, ThoughtSpot
Sunny Bedi
Chief Information and Data Officer, Snowflake
Sunny Bedi serves as the Chief Information Officer at Snowflake. Before joining Snowflake, Sunny held Corporate IT & Operations leadership roles at Nvidia. Previously, Sunny has held leadership roles at VMWARE, JDSU, Deloitte Consulting, & Andersen Consulting. He holds a BS & MBA from the University of San Francisco & Executive Education in Leadership and Technology from Stanford University.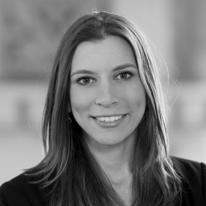 Kellyn Cochell
SVP, Senior Director of Data Feed Sales, FactSet
Kellyn Cochell is SVP, Senior Director of Data Feed Sales at FactSet. In this role, she manages the global content and technology solutions sales team focusing mainly on quantitative strategies and more generally, data consumption and digital transformation within asset management firms. Throughout her career, she has built extensive experience working with API and feed solutions across a variety of workflows in Asset Management, Wealth Management, Insurance, Pension Funds, Corporates, and Brokerage firms across the Americas. Mrs. Cochell earned a BS in Business from the University of Oregon.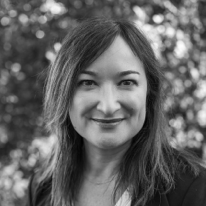 Margaret Francis
Chief Product Officer, dbt Labs
Margaret Francis is the Chief Product Officer at dbt Labs, where she's executing on an ambitious product roadmap that serves data teams at startups and the Fortune 100, supporting users across open source and commercial product lines. A data and engineering industry veteran with more than 20 years of experience, Margaret has led product strategy for both startups and enterprise organizations.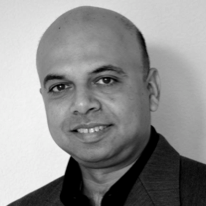 Alok Shivpuri
Sr. Director of Product Management, Data Management, ThoughtSpot
Alok Shivpuri is Senior Director of Product Management at ThoughtSpot, where he is responsible for various areas like Data Modeling, analytical expressibility, the new Data workspace and SpotApps. Prior to ThoughtSpot, Alok held product management and engineering leadership roles at companies like Walmart and eBay.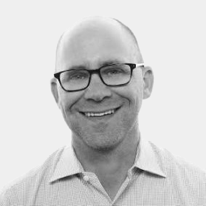 Chris Hecht
SVP, Corp Dev and Product Partnerships, Databricks
Chris is currently the Senior Vice President of Corp Dev and Product Partnerships at Databricks. Before Databricks, Chris was the Head of Corporate Development at Atlassian, leading Atlassian's inorganic initiatives, including the identification, execution and integration of acquisitions for the company.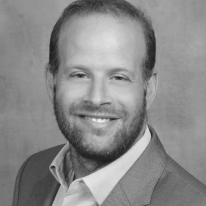 Brent Litwak
VP, Global Sales & Field Operations, Accern
Brent is a data and analytics industry veteran with over 17 years of experience in BI, data warehouse, and ETL software. Over his career, Brent has held roles at Microstrategy, Hortonworks, Paxata (now DataRobot) and Sisense. Today, he runs the go-to-market function for Accern, a no-code AI platform that enables financial organizations to easily extract insights from unstructured data for better risk and investment decisions.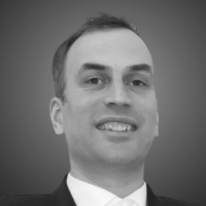 Hermen Geerts
BI Product Owner, T-Mobile Netherlands
Based in The Hague, Hermen Geerts is Product Owner at T-Mobile Netherlands, where he has worked since 2009 in various BI roles. Prior to T-Mobile, Hermen worked as a senior SAP BI consultant for six years after gaining his master's degree from Delft University of Technology. Since introducing ThoughtSpot into T-Mobile, Hermen has been the Product Owner for ThoughtSpot. In his personal time Hermen likes to travel the world, enjoy a good beer with friends, and maintain a creative mind by reading fantasy books.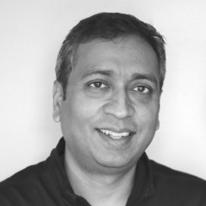 Vikas Kumar
Head of Data, AI/ML Architect, CNA
Vikas Kumar, Head of Data, AI & ML architecture engineering function for directing the implementation of the overall data, AI &ML architecture/platform capabilities. Including sub set of capabilities around data, AI/ML & platform with forward thinking vision, including design, architecture & platforms to democratize data and enable self-service data & AI /ML analytics at scale. Previously he has worked at Capital one, where he was part of data strategy / platform to create solid foundation as Capital one embark into public cloud.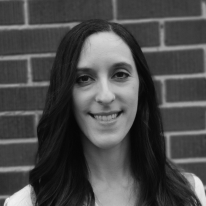 Rachel Kozloski
Product Owner, Business Intelligence, 14West
Rachel Kozloski is the Product Owner for Business Intelligence at 14 West, and drives the vision and strategy for BI tool implementation. To support the dozen-plus distinct, digital publication businesses that use 14 West reporting solutions, Rachel focuses on creating analytics that are dynamic, accessible, and easy to understand. She has over a decade of experience in the business intelligence space in analyst and developer roles.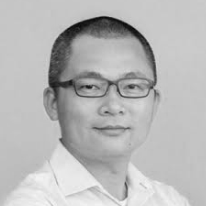 Tam Ta
Business Intelligence Analytics Manager, Carlisle Homes
An MBA graduate having over 20 years working with Business Analytics solutions. Tam has a track record of bridging the business and technologies through multiple roles as BI Analytics Manager, Consultant, IT Manager and ERP Business Analyst in various industries including Construction, FMCG, Financial Services, Manufacturing and Utilities. Tam has built BI teams and systems from scratch a few times and won't hesitate to do it again when there is an opportunity.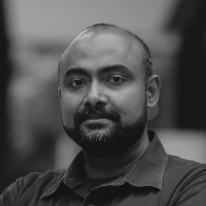 Nitish Mathew
Senior Director of Data Engineering & Governance, Afterpay
Nitish is the Global Head of Data Engineering and Governance at Afterpay and built the engineering program that brings together data from 50+ sources and is the foundation for their executive decision making, sales enablement, marketing campaigns, fraud monitoring, risk analytics, machine learning development, financial reporting etc. A graduate of College of Engineering, Trivandrum, and Pennsylvania State University, he has been working in Analytics, Business Intelligence, Technology Leadership and Data Platforms, across the US and Australia, since 2002.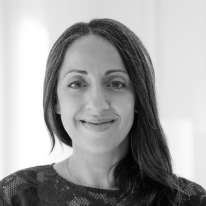 Sibel Atasoy Wuersch
Head of Data, Frontify
Sibel is a data leader with a demonstrated history of working in technology companies in various industries, including Frontify, Ava Women, eBay, and PayPal. She has a deep understanding of the data technology space, analytics methods and is passionate about building powerful data capabilities, dream teams and a strong advocate for data literacy. Born and raised in Turkey, she moved to the US where she received a PhD in Economics.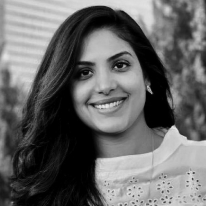 Latha Govada Nekkalapudi
Director, Enterprise BI, Capital One
18+ years of experience in Engineering , Operationalizing and servicing SaaS & PaaS solutions with BI and big data as core components.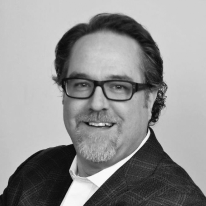 Ty Tyree
VP Retail Digital Banking Product, FIS
Ty has developed an expertise in financial products for over 15 years. Ty drove loyalty for companies like JPMorgan Chase, Barclays, and FIS and partnered with global brands like United Airlines, Citi, Visa, and Amazon. Ty currently leads Digital Banking Product for FIS. However, Ty's experience is not limited to fintech product and marketing – he once held elected office as president of his class in 2nd grade. Ty holds an MBA, a JD, and a BFA in Sound Design.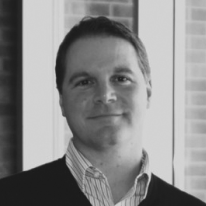 Pat Deshler
SVP, Technology, Survey & Document Solutions, Data Recognition Corporation
A technology management and quality improvement leader who has demonstrated an ability to motivate and lead teams to deliver complex technical solutions with quantifiable cost savings and exceptional customer experiences. Pat has an outstanding knowledge and application of functional management, software development, program management, change management and quality management tools, methods and practices.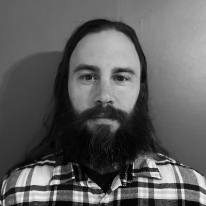 Brian Scheeler
Managing Director, Performance & Analytics, 14West
Brian Scheeler is Managing Director; Performance and Analytics at 14 West, the shared service technology arm of over 12 digital publication companies. One of the responsibilities of his role at 14 West is leading the Data and Analytics team. 14 West has been using ThoughtSpot for self-service analytics since 2019 with thousands of answers and liveboards created. Prior to 14 West, Brian spent 15 years in various finance, strategy, and operational roles at KPMG, Under Amour and WR. Grace.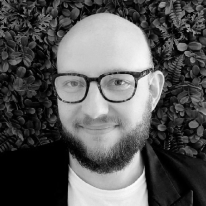 Keegan O'Shea
Global Director of Behavioural Science & Strategy, Afterpay
As the Global Director of Behavioural Science & Strategy at Afterpay, Keegan leads a team that uses data science and analytics to identify opportunities to shape business strategy and build products for merchants and customers. With 20 years of experience across software, telecommunications, and financial services businesses, Keegan has twice been selected as one of the Institute of Analytics Professionals Australia's Top 10 Analytics leaders in Australia, and now sits on the organization's advisory board.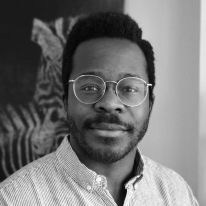 Eddie Weekse
Manager, Merchandise Planning - Automotive, Canadian Tire
Eddie has worked with Canadian Tire for 4 years, both in FP&A and in Merchandise Planning. As Planning Manager, Eddie relies on ThoughtSpot to get insights from a vast array of data points and disparate data sources, helping him drive key strategic financial decisions.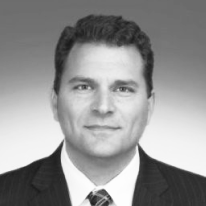 Louis Goldberg
Executive Director, Consumer Analytics and Personalization,
Cox Communications
Business owner of personalization capability at CCI. Deliver omni-channel decisioning for key enterprise use cases using Pega, AWS and supporting channel systems. Deployed use cases include acquisition offers, reactive retention offers, customer upgrade offers, base management offers, and omni-channel next best action.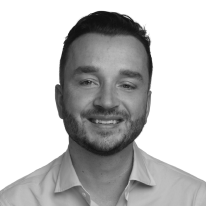 Matt Lukowski
Director of Advanced Analytics, Harri
With more than ten years of experience in hospitality technology, Matt focuses on workforce management, talent acquisition, & point of sale analytics. Before dramatically changing his career direction, Matt spent several years in operations, gaining domain expertise & an understanding of the importance of data storytelling from a user perspective. With the partnership between ThoughtSpot & Keboola, Matt's vision is to build a modern & innovative analytics platform called Harri IQ, helping thousands of service industry leaders make data-driven decisions to drive their businesses forward.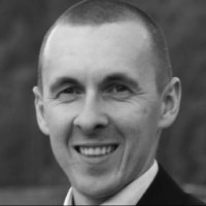 Juergen Kallinger
Director, Business Intelligence, Risk Management & Analytics, HP
Juergen joined HP in November 2001 as a Project Analyst in Vienna, Austria and has held a wide range of international roles in the Go To Market organization. In 2020, Juergen was promoted to lead an HP-wide reporting and analytics program to introduce and build a more modern, consistent, and efficient Business Intelligence operating model and platform strategy. He graduated with a Masters degree in economics from the Vienna University of Economics and Business and completed an executive education program for Entrepreneurship and Innovation at Stanford University.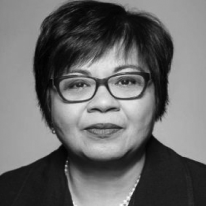 Jaya Kolhatkar
Chief Data Officer, Disney Streaming
Jaya Kolhatkar is Chief Data Officer at Disney Streaming, overseeing customer intelligence and all data and analytics-related efforts at Disney Streaming. In her role, she is responsible for elevating customer intelligence, implementing strong data governance, and driving a culture of objective, data-driven decision-making. Prior to joining Disney Streaming, Kolhatkar served as the SVP of Global Data and Analytics Platforms at WalmartLabs where she built data and analytic platforms that provided data and tools for making business decisions at Walmart Inc.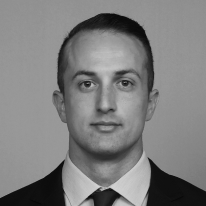 Ryan Pearson
Head of CX BI & Strategic Projects, Logitech
Ryan Pearson served 12 years in US Navy Special Operations before leaving to pursue higher education. After graduating from Yale University in 2017, he joined Logitech where he worked in project management, enterprise architecture, and now heads their CX Business Intelligence team.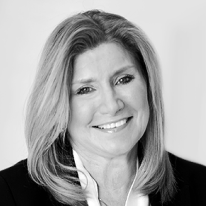 JoAnn C. Stonier
Chief Data Officer, Mastercard
JoAnn C. Stonier serves as Chief Data Officer for Mastercard, leading the organization's data innovation efforts while navigating current and future data risks. She oversees the curation, quality, governance and management of the company's extensive data assets. JoAnn and her team design and operationalize Mastercard's global data strategy, guiding enterprise deployment of cutting-edge data solutions, including advanced analytics and AI, and the development of enterprise data platforms.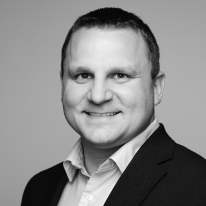 Travis Lehn
Sr. Manager - Data & Analytics, Sargento Foods
Travis Lehn, Sr. Manager-Data & Analytics, joined Sargento Foods Inc. in 2015. Travis is responsible for developing the strategy and vision for Data & Analytics at Sargento including deployment and adoption of ThoughtSpot as an Enterprise Analytics tool. He oversees development, implementation, and management of information supportive of Data & Analytics goals and objectives of Sargento. Travis holds a Bachelor of Science in Finance from University of Wisconsin-Whitewater and a Master of Business Administration from Southern New Hampshire University.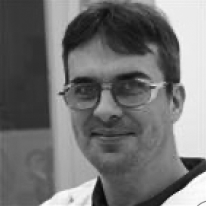 Greg Troup
Director, Preclinical Development, Data Science and Informatics, Merck
Gregory joined Merck in 2005, leading the R&D practice with focus on statistics, predictive modeling and developing drug product formulations for numerous clinical development programs. Currently he is leading IT and Automation to drive smart manufacturing / digital lab and cloud initiatives for digital transformation. Gregory has a PhD in Chemical Engineering at Drexel University, and post-doctoral research at Princeton University publishing 14 papers and presented in numeric conferences and workshops.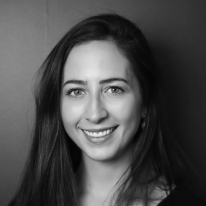 Carolyn Chupa
Senior Product Manager, Skupos
Carolyn started her career at General Motors as a BI Analyst intern before transitioning to a full-time BI developer role and product owner of the supply chain reporting technology. She loves solving problems with modern technology and brings a love for data to every position. Today, she utilizes her lean expertise, leadership skills, and UX knowledge to provide visibility into small independent markets at Skupos.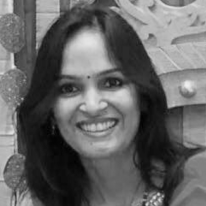 Anjali Kumari
VP of Product Management, ThoughtSpot
Anjali is the VP of Product Management at ThoughtSpot, where she is responsible for multiple product areas such as Monitor, Data Platform, Visualization and Mobile. Prior to ThoughtSpot, she led product management for an Indian startup, Capillary technologies. She has also been part of Box.com's early journey where she joined as the second engineer.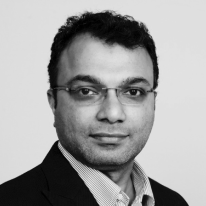 Ansar Kassim
Head of Financial Analytics, Verizon
Ansar Kassim is the Head of Financial Analytics at Verizon. In this role, his team guides business decisions for the company based on data driven insights. Prior to Verizon, he held multiple leadership roles at Virtusa Corporation and Wipro Technologies. He has filed several patents and is now focusing his research on applying Artificial Intelligence to guide business decisions.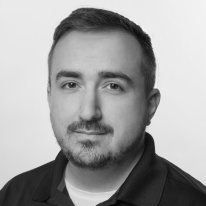 Michael Rando
Director, Business Intelligence, Albertsons
Driving actionable business analytical solutions at a corporate scale. Aligning accuracy, depth, breadth and ease/speed of use. Aiding in the democratization of data, empowering our teams across the organization with the development of BI tools.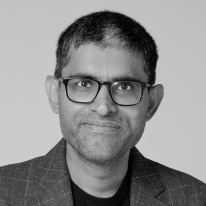 Ajeet Singh
Co-founder and Executive Chairman, ThoughtSpot
Ajeet Singh is the co-founder and Executive Chairman at ThoughtSpot, a company revolutionizing analytics with search and AI. Driven by his passion for creation, Ajeet has built two multibillion dollar technology companies from the ground up - ThoughtSpot and Nutanix.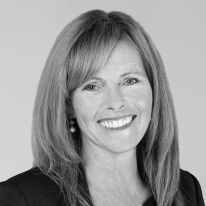 Cindi Howson
Chief Data Strategy Officer, ThoughtSpot
Cindi Howson is the Chief Data Strategy Officer at ThoughtSpot and host of The Data Chief podcast. Cindi is an analytics and BI thought leader and expert with a flair for bridging business needs with technology. As Chief Data Strategy Officer at ThoughtSpot, she advises top clients on data strategy and best practices to becoming data- driven, influences ThoughtSpot's product strategy, and is the host of The Data Chief podcast.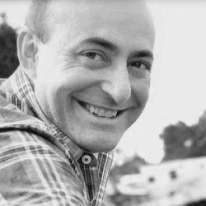 Quinton Wall
Head of Developer Relations, ThoughtSpot
Having spent nearly 20 years in Developer Relations and mobile app development, Quinton brings his experience building vibrant developer communities and great developer experiences for companies like Twilio, Salesforce, and Heroku, to ThoughtSpot where he now leads the Developer Relations team.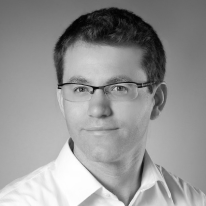 Sean Zinsmeister
SVP, Product Marketing, ThoughtSpot
Sean Zinsmeister is the VP of Product Marketing at ThoughtSpot, where he is responsible for architecting the messaging and go-to-market strategy for ThoughtSpot's Search & AI-driven analytics platform. Prior to joining ThoughtSpot, he led Product Marketing at Infer, the leading predictive analytics platform for Enterprise Sales & Marketing teams, through a successful acquisition in 2017. He's widely regarded as a thought leader in data, analytics, and AI, with his works appearing in publications like VentureBeat, Forbes, Information Age, and more.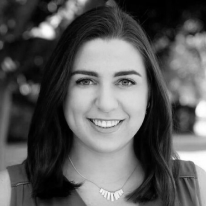 Vika Smilansky
Director, Product Marketing, ThoughtSpot
Vika is a Director of Product Marketing at ThoughtSpot specializing in embedded analytics and customer marketing. Before joining Thoughtspot in 2019, she was a Product Marketing Manager at Oracle focusing on data integration solutions. There she led complex and cross-functional marketing initiatives across product management, sales, SaaS, and external agencies.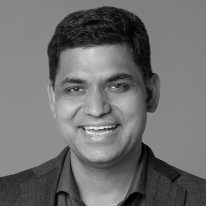 Amit Prakash
Co-founder and CTO, ThoughtSpot
Amit is Co-founder and CTO at ThoughtSpot and has deep experience in building large scale analytics systems. Prior to ThoughtSpot, Amit led multiple analytics engineering teams in the Google AdSense businesses, contributing $50M+ quarter-on-quarter growth to the business through improving analytical algorithms for AdSense.
Scott Holden
Chief Marketing Officer, ThoughtSpot
Scott Holden is the Chief Marketing Officer at ThoughtSpot where he is responsible for business operations, communications, PR, product marketing, demand generation, partner marketing, and events. Prior to joining ThoughtSpot in 2014, Scott spent 7 years at Salesforce running a number of marketing teams, including leading marketing for the Salesforce Platform, Sales Cloud, Chatter, Industry Marketing, Customer Marketing, and Community.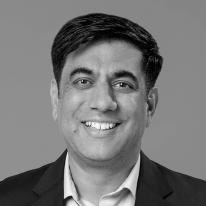 Sumeet Arora
Chief Development Officer, ThoughtSpot
Sumeet Arora is the Chief Development Officer at ThoughtSpot. Arora leads ThoughtSpot's global Engineering and Product teams in continuously improving and scaling the AI-powered data analytics platform. Prior to joining ThoughtSpot, Sumeet served as SVP and GM of Service Provider Networking at Cisco. In this role, he led the Engineering & Product management team for the Service Provider routing portfolio and was responsible for driving profitable market share growth of this multi-billion dollar business.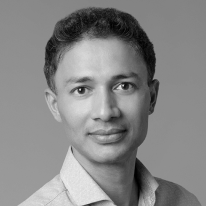 Sudheesh Nair
Chief Executive Officer, ThoughtSpot
Sudheesh is the CEO of ThoughtSpot, the Modern Analytics Cloud company. Since joining in 2018, Sudheesh led the team that transitioned ThoughtSpot into a pure cloud company, including launching the company's first SaaS platform, developer experience, and low-code embedded platform. Before ThoughtSpot, he was the President of Nutanix, where he grew annual revenue from $0 to over $1 billion and took the company public.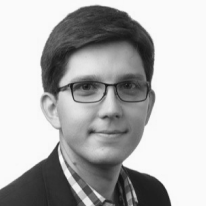 Iaro Boutorine
Associate Vice President, Replenishment, Canadian Tire
Iaro has held a number of roles at Canadian Tire and is now focused on supply chain. He was instrumental in launching ThoughtSpot at the Tire.
Deniz Iscen
Senior Analytics Engineer, Bambuser
Deniz Iscen has more than 10 years of experience in Data Analytics and Business Intelligence, working in the fintech, media and banking industries. Deniz has had the exciting opportunity to be a part of two Swedish unicorn companies in the last 6 years and gained experience in building data analytics systems and data literate culture within hyper growth start-ups in Scandinavia. Currently, she is implementing Thoughtspot for Bambuser to enable e-commerce clients to understand their customers via Live Video Shopping. Deniz enjoys rock climbing and sailing as well as exploring smart data solutions.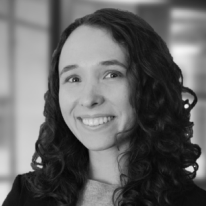 Alanna Roesler
People Analytics Change Leader, Schneider Electric
Alanna is a People Analytics Consultant and Change Leader at Schneider Electric where she drives innovation, change, and scalable analytics solutions to be leveraged by the global HR community. She fosters a data-centric culture by uniting analytics, technology, and human behavior across the globe. Alanna has a Master's in Industrial-Organizational Psychology.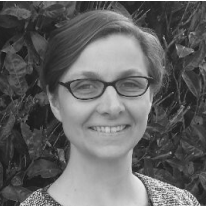 Nanette Solan
Head of Insights, CarTrawler
Nanette blends analytics & research to help companies integrate insights into decision-making. Worked in broadcasting, gambling, FMCG and tech. Leading CarTrawler's Insights team, supporting the business with cloud-based analytics solutions (e.g. Snowflake). Part of Analytics Team of the Year 2021. Regular speaker, e.g. Analytics Summit, Tableau User Group, Food Ingredients Europe, Women in Leadership & Tech.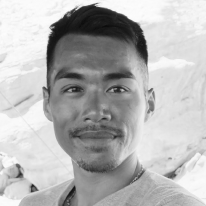 Leon Tang
VP of Analytics, Factory14
Leon Tang is a start-up veteran in the Analytics space with expertise in utilising analytics to drive corporate growth objectives. At Deliveroo, his work helped them to grow 100x in 4 years through implementing global market strategies and fundraising ($485M for Series F). Since then he's gone on to grow startups internationally, most notably, a unicorn called Reef Technology in USA, where he built an Analytics team to unlock quadruple digit growth. Now he's the VP of Analytics at Factory14 where he's pioneering Thoughtspot to help them reach zero to unicorn in record time.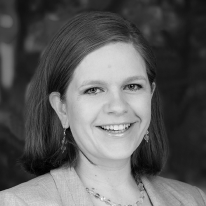 Callie Cobbs
Principal BI Solutions Architect, Chick-fil-A
Callie Cobbs has been at Chick-fil-A for 4 years in the Analytics Technology team within the Enterprise Analytics department and is responsible for empowering analysts throughout the business with the right business intelligence tools, including ThoughtSpot. She also leads the technology strategy for overhauling and simplifying the analytics stack for Chick-fil-A's Restaurants. Prior to Chick-fil-A, she was leading a team to deliver BI platforms and solutions as HP underwent multiple separations.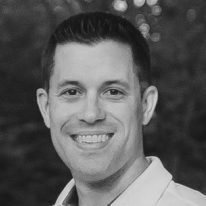 Erik Mitchell
Founder & CEO, Seek Data
Erik Mitchell is the Founder & Principal Consultant at Seek Data, an analytics consultancy focused on driving business outcomes as a service. Erik has spent his career building industry-leading and award-winning business analytics teams & capabilities, and now helps many of the worlds largest brands design, plan, and deliver competitive advantage through analytics. At his core, Erik believes in the true power of data & analytics to transform not only consumers lives, but the lives of each and every business user – just like it did for him.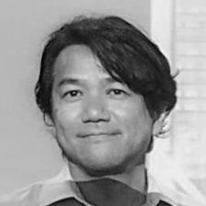 Kiyoto Hirai
CEO, Tangerine, Inc
Kiyoto Hirai is a founder and CEO of Tangerine, Inc, the leader in enabling in-Store consumer experience and analytics at scale for retailers and CPG brands. Before founding Tangerine, he served several executive positions including Amp'd Mobile and NINJA Mobile.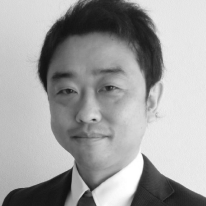 Domu Ueda
Manager, Management Information Systems, Kyocera
Domu Ueda currently belongs to Management Information Systems Division, Corporate Business Systems Administration Group, Kyocera Corporation. He currently works on projects related to data analysis infrastructure.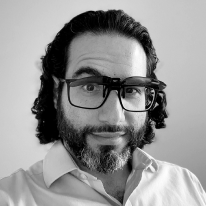 Franco Patano
Lead Product Specialist, Databricks
Franco Patano is a Lead Product Specialist at Databricks, where he brings over 15 years of industry experience in data engineering, warehousing, and analytics. He has architected, managed, and analyzed data applications both big and small, with open source and proprietary software, utilizing Excel, SQL, Python, Scala, Java, and Apache Spark, as well as experimenting with data science. Prior to Databricks, Franco innovated as a Data Architect and Analyst in the Commercial Real Estate, Banking, and Education industries for organizations large and small.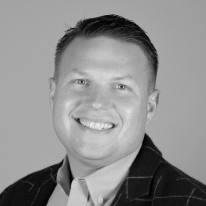 Karl Riddett
Solutions Lead, InterWorks
Karl is a Solutions Lead with InterWorks, as a leader in the Modern Data & Analytics stack for over 15 years. He is responsible for delivering the best possible solutions to the "best Clients" of InterWorks. Karl began working with ThoughtSpot as part of a project with Chick-fil-A in 2019, and was won over after seeing the value and potential there. Karl started at InterWorks in 2018, after serving as Director of Data & Analytics at Arby's for 5 years. Karl also spent 13 years at Chick-fil-A starting in 2000 where he lead many technology, data & innovation teams and initiatives.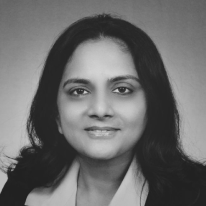 Parimila Narasimha
Sr. Director, Data Sciences & Advanced Analytics,
Cox Communications
Parimala Narasimha is Sr Director at Cox, leading consumer analytics for marketing. She leads a team that is responsible for building a wide array of analytical data stores, machine learning models at scale, lifetime value modeling, next best action recommendations, and self-service analytics. She supports core marketing functions such as acquisition, retention, product engagement, and cross-sell activities via data and analytics.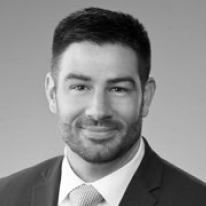 Paul Prignano
Director Global Data & Analytics, Cigna
Paul is a dynamic and innovative leader with over 20 years of experience across the PC and Healthcare industries where he's worn various hats while helping shape business strategies and solve some of the most difficult business challenges. With an extensive IT and Business background, he has had success creating and implementing strategic visions, creating accurate and reliable strategic data assets and a strong evangelist for data literacy and exceptional customer experience.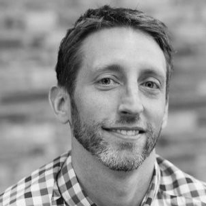 Nic Smith
Head of Product Marketing for Data and Analytics, Google
Nic leads data and analytics product marketing at Google. Nic brings nearly 20 years of experience in enterprise software with a proven track record of consistently achieving high growth targets. Nic has a distinct blend of experience in a variety of marketing and product roles at companies such as SAP, Microsoft, Visier, BusinessObjects, and Crystal Decisions. Nic has a proven record of leading highly effective teams and award-winning initiatives that excite and engage audiences.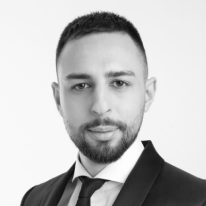 Daniel Barankin
CEO, 6ix
Daniel Barankin is the founding Chief Executive Officer of 6ix.6ix is a financial technology company on a mission to unlock social mobility on a global scale by empowering anyone, from anywhere, to invest in anything.In pursuit of that mission, from Jul 01, 2020, to Dec 31, 2020, 6ix.com powered 108 virtual investment summits, attracting 29,059 registrants and 11,098 attendees from a community of more than 38,697 investors.Daniel launched 6ix on Canada Day 2016 while studying philosophy, politics, anthropology, and other courses, at the University of Toronto, Trinity College.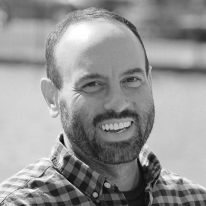 Frank DiGangi
VP, ATM Performance Management, Wells Fargo
Frank has been with Wells Fargo for over 15 years, where he's worked in branch management, regional operational support, project management, and recently ATM strategy. He's utilized computerized payments to assist with transactions and real-time authentication. In the past year, Frank has been involved in deploying the ThoughtSpot ATM use case and has assisted in onboarding various other use cases. Currently, Frank resides in Charlotte, NC, where he spends his time with his partner and their two children.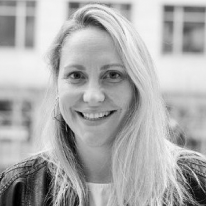 Leslie Lorenz
Head of North America Retail Go to Market, Snowflake
Leslie Lorenz is the Head of North America Retail Go to Market working to support data strategy and transformation across the retail industry. Leslie's 20+ year data-focused career spans across retail, ecommerce, consulting and high tech companies. Prior to joining us at Snowflake, Leslie built and led the Data and Analytics organization at Lululemon and (most recently) Chord Commerce, where she was key in transforming the culture of data and the strategic objective of growing commerce and retail brands by offering them organizational data-based insights into brand and customer experience. Leslie achieved this by building a diverse and sustainable team, driving the delivery of a Snowflake offering for self-serve data and data warehouse, as well as providing reporting tooling for organizational consumption. Prior to lululemon, she worked as a strategy and data leader across many organizations (including Microsoft, Nordstrom, and Bill & Melinda Gates Foundation) and industries in the greater Seattle area.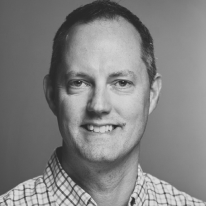 Todd Crosslin
Global Head of Healthcare and Life Sciences, Snowflake
Todd is Head of Healthcare and Life Sciences at Snowflake. He has spent 30 years in Healthcare, from provider roles in pharmacy and hospital environments to leading/serving software development teams. As a former customer, Todd has seen the benefits of Snowflake's cloud-native architecture first-hand in a healthcare environment.

Securely storing billions of records and democratizing that data to bring analytics to the point of care with no capital purchase (pay as you go), scalability on demand, 10-100x performance, and no database maintenance is a concept that is resonating across the industry. The use cases are broad… from Payers to Providers, Genomics to Workflow Optimization, Pharmacy to Oncology, and Pharma to Med Device IoT.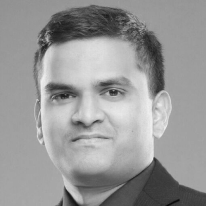 Bhargav Addala
SVP of Product Management, ThoughtSpot
Bhargav Addala is the SVP of Product Management at ThoughtSpot, where he is responsible for ThoughtSpot's global Product Management, Documentation & Training teams driving and scaling the Search & AI-driven analytics platform. Prior to joining ThoughtSpot, he led Product Management at Birst and post acquisition served as VP Product Management at Infor. In these roles, he led Birst's data platform and embedded analytics efforts and subsequently Infor's analytics portfolio.
Snowflake
Snowflake enables every organization to mobilize their data with Snowflake's Data Cloud. Customers use the Data Cloud to unite siloed data, discover and securely share data, and execute diverse analytic workloads. Wherever data or users live, Snowflake delivers a single data experience that spans multiple clouds and geographies. Thousands of customers across many industries, including 241 of the 2021 Fortune 500 and 488 of the 2021 Forbes Global 2000 (G2K) as of January 31, 2022, use Snowflake Data Cloud to power their businesses. Learn more at snowflake.com.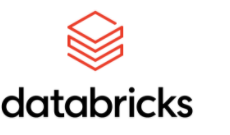 Databricks
Databricks is the data and AI company. More than 7,000 organizations worldwide — including Comcast, Condé Nast, H&M, and over 40% of the Fortune 500 — rely on the Databricks Lakehouse Platform to unify their data, analytics and AI. Databricks is headquartered in San Francisco, with offices around the globe. Founded by the original creators of Apache Spark™, Delta Lake and MLflow, Databricks is on a mission to help data teams solve the world's toughest problems.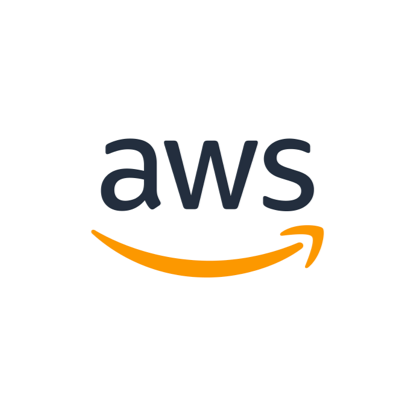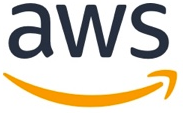 AWS
AWS 100 Word or Less Company Description: For over 15 years, AWS has been the world's most comprehensive and broadly adopted cloud platform. AWS offers over 200 fully featured services for compute, storage, databases, networking, analytics, robotics, machine learning and artificial intelligence (AI), Internet of Things (IoT), security, hybrid, virtual and augmented reality (VR and AR), media, and application development, deployment, and management from 84 Availability Zones (AZs) within 26 geographic regions. Millions of customers—including the fastest-growing startups, largest enterprises, and leading government agencies—trust AWS to power their infrastructure, become more agile, and lower costs. To learn more about AWS, visit aws.amazon.com.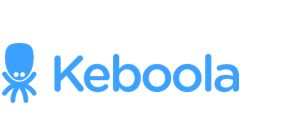 Kaboola
Keboola is a Data Stack as a Service platform taking care of all data demands - from data ingestion to automation. The low-code platform provides more than 250 integrations for building ETL/ELT and other pipelines, automation, one-click workflows with integrated business case templates, as well as enterprise grade data governance over the entire stack.

Interworks
Imagine a single, beautiful entry-point to all your analytics—a single website to answer a quick question with ThoughtSpot, study a Tableau dashboard and peek at a Power BI Report. Curator by InterWorks is your gateway to the modern analytics stack. Visit curator.interworks.com for a free trial. Behind Curator is the InterWorks global team of consultants on a mission to find the best paths to really good data. Conquer big analytics unknowns, like navigating data cloud platforms and building a modern data stack. Don't settle for good enough. Find a better way with InterWorks.


Starburst
Starburst is the analytics engine for the data mesh. We unlock the value of distributed data by making it fast and easy to access, no matter where it lives. Starburst queries data across any database, making it instantly actionable for data-driven organizations. With Starburst, teams can lower the total cost of their infrastructure and analytics investments, prevent vendor lock-in, and use the existing tools that work for their business. Trusted by companies like Comcast, FINRA, and Condé Nast, Starburst helps companies make better decisions faster on all data.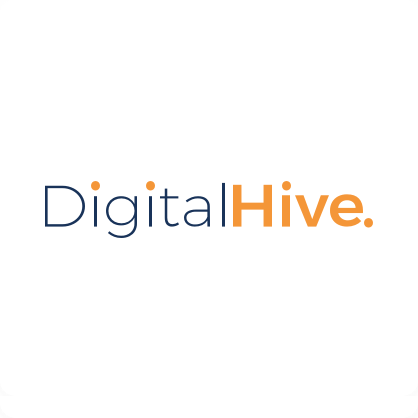 Digital Hive
Digital Hive is an international software company that provides an intelligent analytics portal to access content from multiple analytics and BI tools, content management systems, and file systems - on premise and in the cloud. By providing a single, shared organisational view, federated search across tools, and custom branding, Digital Hive helps drive systems adoption, improve data literacy, and deliver data stories for better decision making and business performance. Awarded Gartner 'Cool Vendor' 2020, Digital Hive provides everyone with direct access to the information they need, exactly when they need it.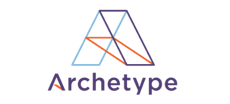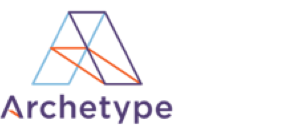 Archetype
We are the top digital consultancy that is equally versed in both performance management and data analytics platforms that enables leadership with critical information needed for decision making. This breadth of expertise is the foundation of our digital advisory to future-proof your data platform.


GDM Innovation Labs
GDM Innovation Labs is a Premier ThoughtSpot Systems Integration Partner specializing in analytics and cloud data warehouse technologies. We are transformation activists with a deeply-rooted passion for the proper implementation, use and understanding of data and analytic products. Our team is a tightly-knit group of professionals who work toward the collective modernization and transformation of data practices at a global level.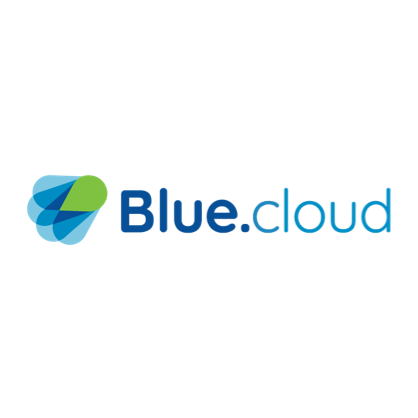 Blue Cloud
Blue.cloud is a cloud-only digital transformation company implementing leading cloud technologies and solutions for clients and providing digital strategy, data engineering and analytics, digital services and cloud operation services to companies ranging from Fortune 500 enterprises to mid-market companies and startups within the financial services, insurance and logistics industries. The company has deep technology skills that enable key business processes and works across industries to deliver cloud transformation solutions that impact growth and differentiated customer experience for clients. Blue.cloud is the evolution of Bluenet, which was founded in 2004 in the data and analytics space.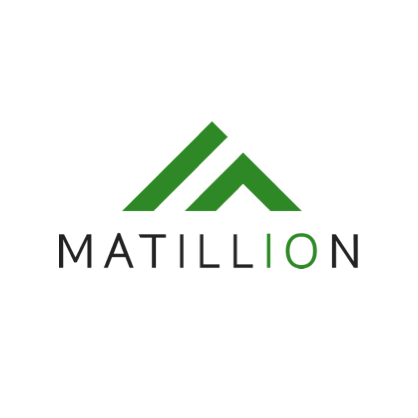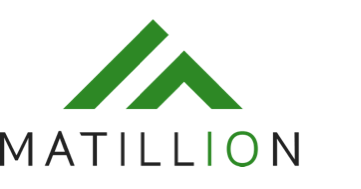 Matillion
Matillion makes the world's data useful with an easy-to-use, data integration platform. Matillion delivers rapid returns on cloud investments for global enterprises, helping them wield data as their most strategic asset. Optimized for modern enterprise data teams, only Matillion is built on native integrations to cloud data platforms such as Snowflake, Delta Lake on Databricks, Amazon Redshift, Google BigQuery, and Microsoft Azure Synapse to enable new levels of efficiency and productivity in data programs.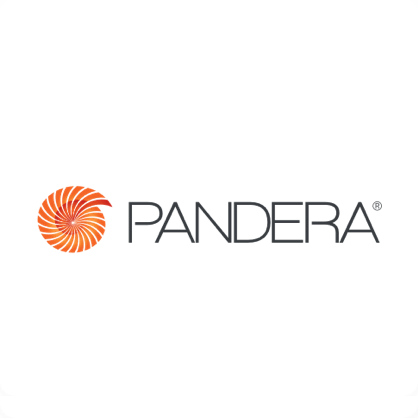 Pandera
Pandera is a full service analytics and technology consulting firm with a primary focus in developing innovative data solutions leveraging the advanced capabilities of the cloud. We are a global solution oriented firm that has worked with some of the largest brands to solve their most complex data and analytics challenges.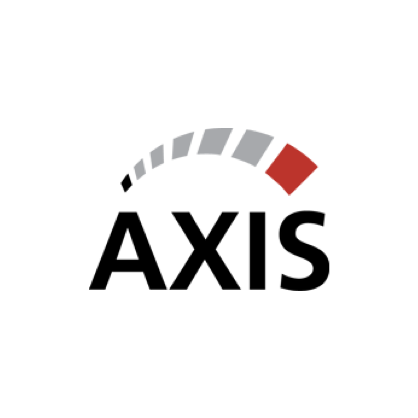 Axis
With over 25 years of experience, Axis Group delivers data and analytics consulting services and innovative solutions to enterprises and government organizations. Axis Group meets companies where they are on their digital transformation journeys to help them achieve their data and analytics goals. Focusing on each company's unique culture and digital maturity, Axis Group delivers data strategy and governance, greater data literacy, and drives analytics adoption to enable self-sufficiency resulting in smarter teams and better business outcomes. Axis Group combines business acumen, leadership, and industry-specific experience with technical expertise to tackle the toughest data problems. Axis Group is the Enablement company™.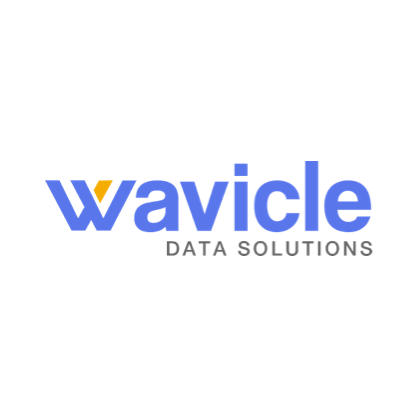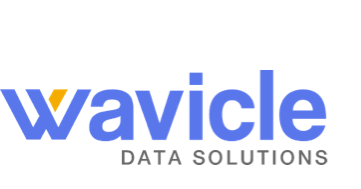 Wavicle
Wavicle Data Solutions, a leading data and analytics consulting firm, empowers companies to make smart decisions with smart data. We help businesses across multiple industries leverage cloud-native technology, machine learning, and AI to capture, analyze, and act on their growing volumes of data.

Trusted for our technical expertise, innovative solutions, and partnership, our rapidly growing roster of clients relies on us to solve their most complex business issues quickly and cost-effectively.

Wavicle has been recognized by Inc. 500 as one of the fastest-growing private companies in America in 2020 and 2019 and by Crain's Chicago Business as one of Chicago's fastest-growing companies in 2021 and 2020.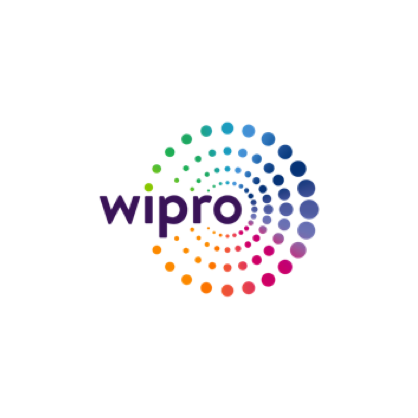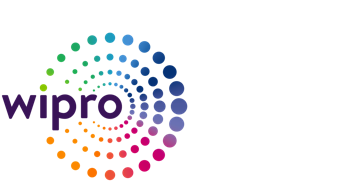 Wipro
Wipro Limited (NYSE: WIT, BSE: 507685, NSE: WIPRO) is a leading global information technology, consulting and business process services company. We harness the power of cognitive computing, hyper-automation, robotics, cloud, analytics and emerging technologies to help our clients adapt to the digital world and make them successful. A company recognized globally for its comprehensive portfolio of services, strong commitment to sustainability and good corporate citizenship, we have over 220,000 dedicated employees serving clients across six continents. Together, we discover ideas and connect the dots to build a better and a bold new future.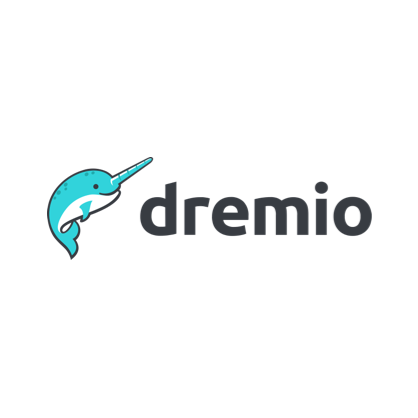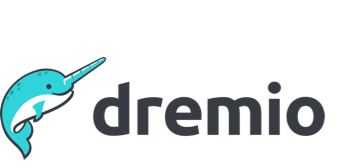 Dremio
Dremio is the lakehouse company. Hundreds of enterprises around the world, including brands like Allianz Global Investors, FactSet, Knauf Insulation, Nutanix and OTP Bank, use Dremio's SQL engine to deliver mission-critical BI on the lake. As the original creator of Apache Arrow, Dremio is on a mission to reinvent SQL for data lakes and meet customers where they are in their cloud journey. Dremio was founded in 2015 and is headquartered in Santa Clara.t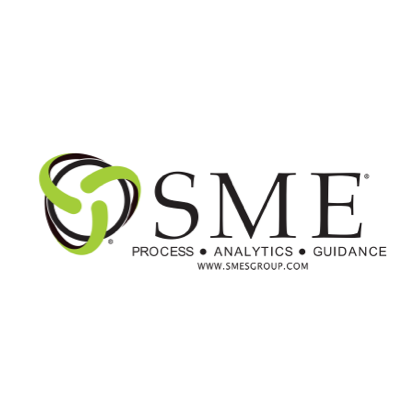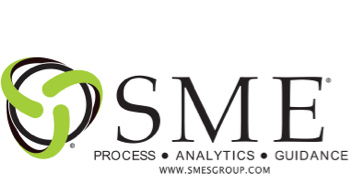 SME
SME specializes in data enablement. We empower businesses with the right tools and technologies to drive maximum leverage from data to achieve business objectives. We create a strong data and technology foundation that supports businesses to learn about new opportunities, hidden threats, evolving customer expectations, and staying competitive in the cutting-edge marketplace. Our data first approach leads businesses to smarter, more productive analytical insights.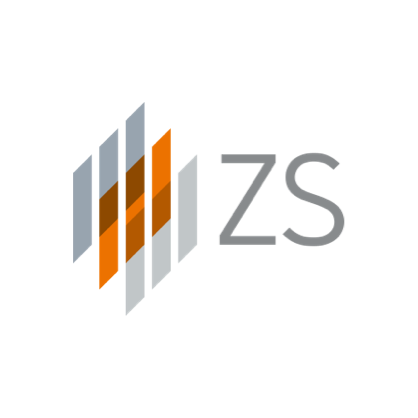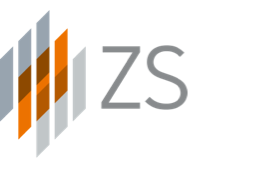 ZS Associates
ZS is a professional services firm that works side by side with companies to help develop and deliver products that drive customer value and company results. We leverage our deep industry expertise, leading-edge analytics, technology and strategy to create solutions that work in the real world. With more than 35 years of experience and 10,000-plus ZSers in more than 25 offices worldwide, we are passionately committed to helping companies and their customers thrive.