3 Challenges Manufacturing Analytics Can Help Solve
If you work in manufacturing, you know how competitive the industry has gotten in recent years. With demand for goods up, there's more expectation to streamline operations and fulfill contracts than ever. Plus, a single mistake can gum up the works and lose your business a lot of money.
So, how can you make smart decisions that bring your company into the future? Knowing that your data stores already contain tons of actionable insights, it makes sense to start with manufacturing analytics and go from there. Here are four challenges analytics in manufacturing can help solve.
Keeping Operational Costs Low
What if end users within your company could conduct an instant supply chain analysis? What if you had a shared, company-wide sales dashboard to use in setting benchmarks and monitoring revenue? With search-driven analytics from ThoughtSpot, end users can tackle ad hoc queries in seconds. The results come back in the form of an easy-to-read data visualization model, and are embeddable in shared workflows and portals.
Not only can you use data to analyze how your manufacturing organization is spending money, but you actually eliminate the need to produce expensive reports or pay per-user license fees for data solutions.
Balancing Automation and Human Labor
Many warehouses are starting to automate certain processes. But at the same time, humans are irreplaceable in certain roles—and critical as overseers in others. Access to workforce analytics allows companies to implement workable staffing solutions and track their ROI over time, especially as these companies embrace automation in different parts of their business.
Cyberattacks and Data Breaches
Thwarting cyberattacks involves a slew of best practices: avoiding phishing scams, training employees, updating antivirus software and more. These are important consideration for manufacturers, especially as the industry sees a rise in cyberattacks. But at least implementing a data solution with enterprise-grade security helps keep your data safer from misuse. ThoughtSpot features include:
Specific authorization permissions for hundreds of thousands of groups and millions of users.
Security at object, level and even row levels.
Centralized governance and management.
Auditable and traceable data insights (so users know where they came from).
Problem Solvings Through Manufacturing Analytics
A manufacturing analytics solution can help you overcome the above problems and more. Since ThoughtSpot allows you to analyze billions of rows of data from various sources, you can spot costly inefficiencies, opportunities for organizational improvements and share insights with only those meant to see them.
Want to know what else ThoughtSpot can do for manufacturers? Watch our demo!
DEMO VIDEO
Get automated insights with a single click
Why ThoughtSpot?
ThoughtSpot makes it easy for anyone to get answers from their company data in seconds. Simply search to analyze your data and get automated insights with a single click.
Simple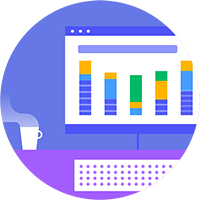 Simple
True self-service
for everyone
Smart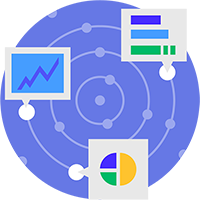 Smart
AI-driven insights
so you know sooner
Fast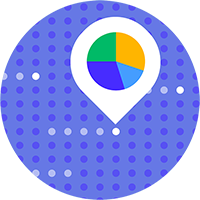 Fast
Lightning fast answers
on 10s of billions of rows
The most successful companies use ThoughtSpot.
See how the most innovative organizations use ThoughtSpot to get more value from their data.