The BI Boom: A New Approach with Artificial Intelligence
Business intelligence may not be new a concept, but it has changed immensely over time. Gone are the days where only highly trained data analysts could define important metrics for BI reporting tools and crunch the numbers. Now, modern organizations need more than manually selected metrics and static reports based on past information.
Business intelligence with artificial intelligence from ThoughtSpot makes humans and machines partners in uncovering groundbreaking insights. How? Humans help direct machine logic and provide feedback to refine future results. Meanwhile, artificial intelligence data analytics algorithms dive deep into billions of data points to derive automated insights—actionable takeaways companies didn't necessarily know they needed to know until the SpotIQ AI Engine showed them. Picking out previously hidden patterns and trends now takes just seconds.
With self-service analytics, ThoughtSpot removes the barriers between people and data. After all, business intelligence is only useful if it's accessible, shareable and embeddable. Let's say someone on your team runs a query through the Relational Search Engine, with help from the guided search suggestion function. Thanks to automatic visualization capabilities, they'll be able to turn their insights into best-fit, interactive visualizations and securely share these insights with any authorized users. Colleagues, executives, partners and clients can easily trace the data back to its source to verify its accuracy.
All in all, AI is drastically changing how organizations handle business analytics and business intelligence by making the whole process faster, more intuitive and more effective.
Business intelligence plus artificial intelligence empowers humans to uncover more from many data sources as they guide machine logic to uncover previously hidden insights. Want to see this powerful technology in action? Watch a free demo from ThoughtSpot today!
WATCH DEMO
WHITE PAPER
SpotIQ AI-Driven Analytics
Why ThoughtSpot?
ThoughtSpot makes it easy for anyone to get answers from their company data in seconds. Simply search to analyze your data and get automated insights with a single click.
Simple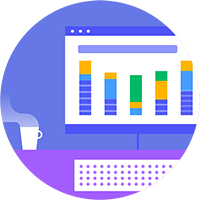 Simple
True self-service
for everyone
Smart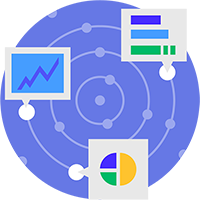 Smart
AI-driven insights
so you know sooner
Fast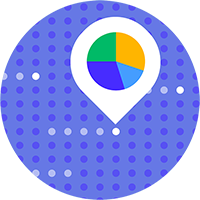 Fast
Lightning fast answers
on 10s of billions of rows
The most successful companies use ThoughtSpot.
See how the most innovative organizations use ThoughtSpot to get more value from their data.