Industries That Benefit from Business Analytics
When it comes to business analytics, most companies are stuck in the same traditional reporting model. Essentially, business leaders ask their team of data professionals to pull insights from their data and display it using a chart or diagram. Once this is delivered, business leaders discover another question they'd like to ask; and so, things go back to the data scientists. Over and over this process repeats, taking weeks to complete on average.
Fortunately, there is a better way to approach business intelligence and data analytics.
ThoughtSpot is a business analytics solution that that allows employees across an organization to pull answers from the organization's structured data. And the best part is that there is no extensive training required. Just enter your query into the Google-like search bar (better known as the Relational Search Engine) and ThoughtSpot will do the rest, including:
Putting the power of 1,000 data analysts into every employee's hands
Building a best-fit interactive data visualization, such as a chart or graph, in an instant
Anticipating the questions you have yet to ask
Allowing for embedded dashboards and sharing with third-party partners
Can your company's other BI tools do that? As you can imagine, this has the potential to benefit companies across industries including retail, financial services, manufacturing, communications and healthcare. By leveraging your data, you can improve operations and discover new opportunities.
Is your business ready for the future of BI reporting? Find out by requesting a free demo from ThoughtSpot today. You'll be happy you did.
WATCH DEMO
WHITE PAPER
SpotIQ AI-Driven Analytics
Why ThoughtSpot?
ThoughtSpot makes it easy for anyone to get answers from their company data in seconds. Simply search to analyze your data and get automated insights with a single click.
Simple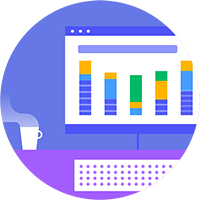 Simple
True self-service
for everyone
Smart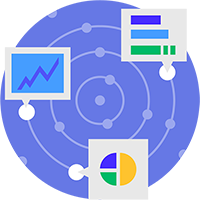 Smart
AI-driven insights
so you know sooner
Fast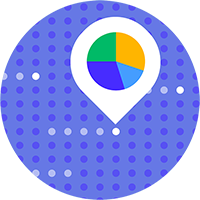 Fast
Lightning fast answers
on 10s of billions of rows
The most successful companies use ThoughtSpot.
See how the most innovative organizations use ThoughtSpot to get more value from their data.