Want Better Healthcare Ratings? Start with Health Informatics
Ratings play a huge role in the success of healthcare organizations, period. There are governmental ratings, like those assigned through the Medicare Overall Hospital Star Ratings Program. And then there are consumer ratings—patients and their family members rating and reviewing their care experiences online.
Better ratings mean more funding, prestige, qualified job applicants and revenue. That's why leaders in healthcare must always have their finger on the pulse of ratings. One of the primary applications of business analytics in healthcare is to help decision-makers analyze their data and improve accordingly.
What can health informatics from ThoughtSpot do for a modern healthcare facility? Let's take a look.
Search-Driven Medical Business Intelligence
Making a business decision without data to back it up is like diagnosing a patient without knowing their symptoms. Using a Relational Search Engine, however, allows end users to query billions of rows of data instantly.
This tool allows researchers, administrators, pharmacists and more to ask questions from data—and get immediate answers in the form of automatic data visualization models. Eliminating the need to build manual reports or wait for data specialists to crunch numbers enables end users to act faster on their findings.
AI Meets Healthcare Business Analytics
All the data insights you need are lurking inside the years' worth of data your organization has already amassed. The challenge is accessing them in a timely, affordable manner. The SpotIQ AI Engine uses algorithms to uncover trends, irregularities and relationships from multiple sources in seconds. End users receive clear, actionable statements based on what the algorithms find.
The Bigger Picture in Healthcare Analytics
The end goal of search- and AI-driven analytics in healthcare is truly to boost patient outcomes. When end users throughout your organization have access to patient data analytics, they can use insights to make more knowledgeable decisions. Any positive changes that result can, in turn, drive up ratings.
Visit ThoughtSpot to learn more about taking advantage of modern health informatics.
WATCH DEMO
WHITE PAPER
SpotIQ AI-Driven Analytics
Why ThoughtSpot?
ThoughtSpot makes it easy for anyone to get answers from their company data in seconds. Simply search to analyze your data and get automated insights with a single click.
Simple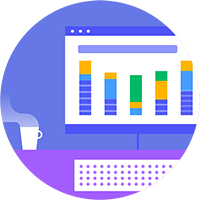 Simple
True self-service
for everyone
Smart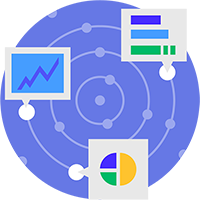 Smart
AI-driven insights
so you know sooner
Fast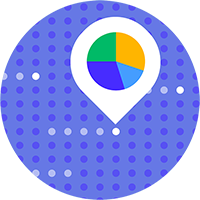 Fast
Lightning fast answers
on 10s of billions of rows
The most successful companies use ThoughtSpot.
See how the most innovative organizations use ThoughtSpot to get more value from their data.