Is Your Company Culture Data-Driven?
As our digital world moves faster with each passing day and technologies evolve, companies are doing everything they can to innovate and stay ahead of the competition. No area of business offers the potential for innovation and growth like a cohesive data analytics strategy.
Yet with all the possibilities and untapped potential that data analytics tools provide, many companies are drowning in unclear visions, unsure of what they're ultimately trying to achieve with their data and which roles are responsible for carrying out the strategy.
According to an executive survey by NewVantage Partners, nearly 99 percent of respondents said that having a data strategy is a top priority. However, less than half of firms (48 percent) had one in place.
Is Your Company Data-Driven?
Maybe you're collecting data, but do you have a method to the madness? An overall strategy that ties the day-to-day analytic work together is essential to getting the most out of the information you're collecting.
Signs of a data-driven company:
Highly collaborative.
Have upper management that places high priority on data-driven initiatives and follows through on them.
Collects only data that's useful to their overall strategy and goals.
Employs a data-focused role in the C-suite, such as chief data officer (CDO).
Interacts with and analyzes data on an ongoing basis.
Benefits of a Data-Driven Company Culture
The amount of data worth collecting and analyzing will only continue to increase, but without a proper foundation in place to interact with large amounts of data, organizations won't benefit from better insights.
Data-focused companies enjoy the following benefits:
Make decisions based on facts instead of experience or hunches.
Empower all levels of the organization to use data to aid their everyday tasks.
Leverage real-time insights to identify problems and discover new opportunities.
Enjoy a more transparent and engaged company culture.
How to Become a Data-First Company
Before any strategy is laid out, company culture needs to change. All levels of a company need to get used to making decisions based on data.
To shift your company model to a data-driven one, follow these steps:
Employ data-focused roles at the top, such as a chief data officer (CDO) or chief analytics officer to oversee how data is being used in relation to overall business goals.
Develop a cohesive analytics strategy with defined end goals.
Collect only quality data that serves the overall analytics strategy.
Implement an easy-to-use digital analytics tool into employees' existing workflows to encourage them to make day-to-day decisions based off data.
Create a rewards system that recognizes when employees and teams successfully use data to improve company processes, customer engagement, product and other innovations to drive growth.
Collecting large amounts of data is great, but if it's not easily accessible and integrated into the workflows of your various employees, a company's data culture will remain a reactive one.
Bring data into your company's everyday conversations with ThoughtSpot's customizable data analytic platform. See how it works when you request a free demo today!
DEMO VIDEO
Get automated insights with a single click
More About Data Reporting
Why ThoughtSpot?
ThoughtSpot makes it easy for anyone to get answers from their company data in seconds. Simply search to analyze your data and get automated insights with a single click.
Simple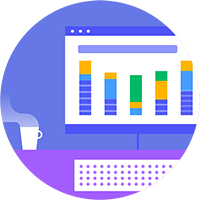 Simple
True self-service
for everyone
Smart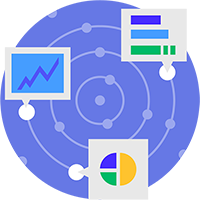 Smart
AI-driven insights
so you know sooner
Fast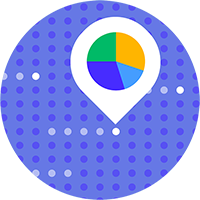 Fast
Lightning fast answers
on 10s of billions of rows
The most successful companies use ThoughtSpot.
See how the most innovative organizations use ThoughtSpot to get more value from their data.